Jump To top
I was taking electrolyte powder long before the workout supplement craze. It's the unsung hero of muscle recovery, if you ask me. And it's always the #1 must-have item I recommend having on hand for anyone getting into working out for the first time, or when looking for ways to maximize results. In this blog I'll share my experience with electrolyte supplements, and how to pick ones that actually work! If you're already ready to find the electrolyte powder of your dreams, jump to the bottom of the page for my go-to. 😉

Exhausted, dripping in sweat, and feeling like I was going to pass out was the norm for me after high school dance competitions. I told myself it was normal, that I was giving my team my all. But it wasn't long before I was becoming so fatigued that I wasn't able to keep up in practices the next day. My dance coach told me and my team that it was important for us to know how to replenish electrolytes in order to stay healthy and energized. She gave each of us packets of electrolyte powder to take with us on-the-go. With that simple, post-practice hack, we became a whole new team. We went on to win the regional championship, and then placed at the world competition that year. To this day I feel like electrolyte powder was our own, real-life magic fairy dust.
What Is Electrolyte Powder?

At the time, I didn't care what electrolyte powder was. I just knew it worked. But after a few years of taking it, I started to become more interested in what made my electrolyte supplements so effective and what was in them. Electrolyte supplements and electrolyte powder contain branched-chain amino acids (BCAAs), also known as essential amino acids. Unlike nonessential amino acids, essential amino acids cannot be produced in the body and we must get them from foods or supplements. When figuring out how to replenish electrolytes, it's important to make sure your electrolyte supplements are providing the correct amount of BCAAs your body needs. A good electrolyte powder supplement will provide at least 4 of the 9 essential amino acids we need.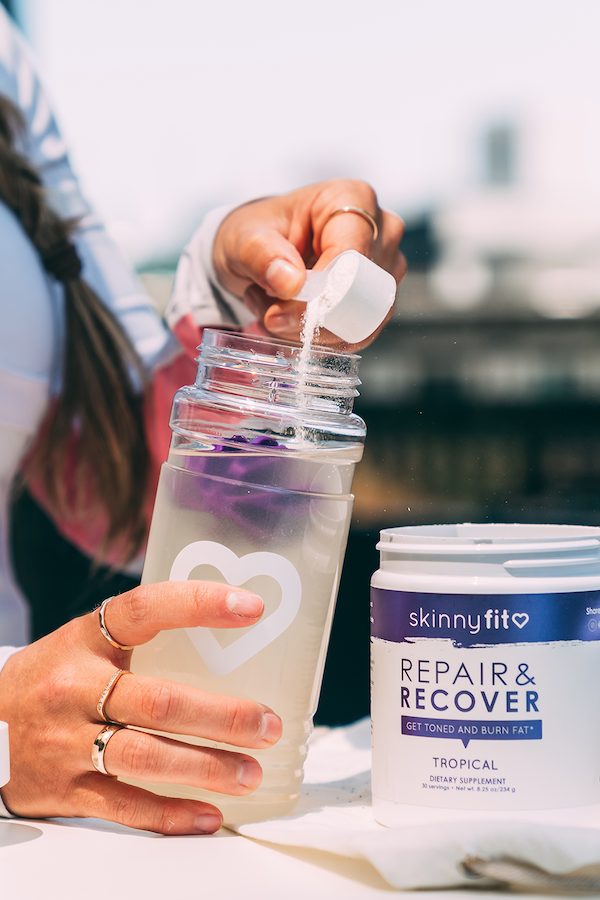 Benefits Of Taking Electrolyte Supplements

Muscle repair
The essential amino acids found in electrolyte powder supplements are natural proteins with anabolic (constructive) properties. This means that they help to repair catabolic (destructive) activities in the body, such as exercise. When we workout, we create microtears in our muscles. In order to properly repair and recover, our muscles require the right fuel and fluids to do so, such as electrolytes. [3]
Rehydration
A majority of the water we drink ends up in our lymphatic system and cells. Branched-chain amino acid-containing electrolyte drinks have shown to increase intracellular hydration, meaning that they help cells better absorb water. [1] Our skin is our largest organ, so giving it the proper hydration it needs is crucial.
Anti-aging
To go along with the above benefit of hydration, when cells are hydrated, the skin is more hydrated. When our skin is hydrated, we experience less wrinkles, fine lines, and "thin" looking skin. [2] Think about a sponge. When it's dry, it's usually darker in color and brittle. A wet sponge is brighter in color and flexible. We want our skin to resemble the wetter sponge—vibrant and supple. So, making sure our cells are properly receiving the hydration we're feeding it is key to prevent rapid aging!
Reduces soreness
As mentioned, exercising causes microtears in our muscles. When this happens, it causes us to become sore. Sometimes we're sore immediately after working out, and sometimes it happens over a matter of days. Soreness comes about in the same way, though, no matter how soon or late. First, our muscles experience microtears (exercise). Then, the surrounding tissues become inflamed, and cellular fluids, such as electrolytes, become dispersed. This dispersion, or spreading, of important fluids is what causes soreness. When we know how to replenish electrolytes, such as with supplements, we can avoid or reduce the amount of soreness experienced. [4]
Supports weight loss
A healthy diet equals a healthy body. If we're not supplying our body with proper BCAA supplements, our body is not getting important nutrients that it needs. When we supplement our diet with electrolytes, we increase the amount of essential proteins our body needs and thrives off of. It's been shown that people who consume higher amounts of protein, like those of essential amino acids, and less carbohydrates are more successful in losing weight than those who do not. [5] By including electrolyte supplements into your diet, you increase your overall weight loss abilities than if you were to reduce your protein intake.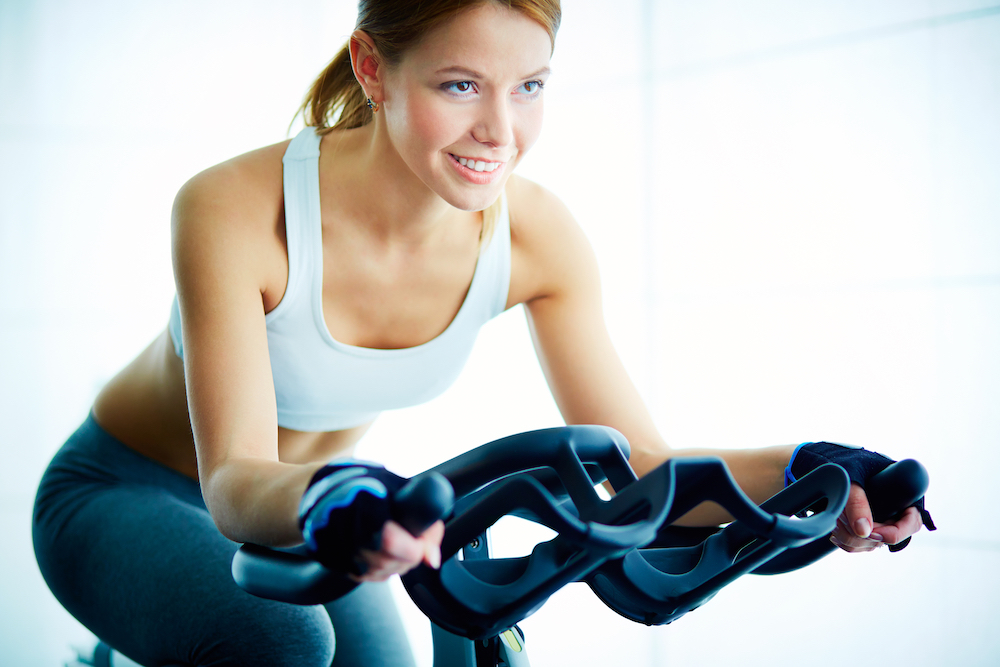 How To Replenish Electrolytes
My goal for this blog is for you to step away knowing how to replenish electrolytes. It took me years of trial and error to find a way that works for me, so I'm hoping to expedite the process for some of you!
Some foods are high in electrolytes, such as:
Plain, nonfat yogurt
Asparagus
Olives
Celery
Kale
Tomatoes
Lemon 
It's important to follow up a workout with electrolytes. For me, I like to wait at least an hour between working out and eating, so an electrolyte powder is my replenishment of choice. I keep my electrolytes stashed in my gym bag so that I can take it on the go. All I have to do is add a scoop to my favorite shaker bottle with water, shake, sip, and go! This makes it easy for me as an on-the-go gal with limited time to make a full electrolyte-filled meal.
Best Electrolyte Supplements

I know how difficult it can be to shop for electrolyte supplements. They all seem to look the same and offer the same benefits. Keyword: seem. So many electrolyte supplements are actually full of artificial colors and additives, and lack the proper amount of BCAAs our body needs. Not to mention, so many of them contain crazy-high amounts of added sugar. Yuck.
I was about to teach myself how to make my own electrolyte powder before stumbling upon Repair & Recover! It took me forever to find the perfect supplement, but it was so, so worth it! 
Repair & Recover is my go-to product suggestion whenever I'm asked how to replenish electrolytes. It contains 5 high-quality BCAAs and provides all of the benefits I look for in an electrolyte supplement. It promotes muscle repair, eases soreness, and supports weight loss long after my workout is over. Bonus: it's only 35 calories and contains no added sugar. 
Whether you're an athlete, just starting to workout, or have been on a fitness journey for some time, a good BCAA electrolyte powder is key to success.