Jump To top
It seems every year a new fitness routine is trending – stationary cycling, goat yoga, running, and the list goes on. What never goes out of style is exercising to stay in shape. If you haven't yet found a workout that you love, maybe this list of upcoming trending exercises will spark some interest.
In today's blog I'm sharing what exactly a fitness trend is, how they get started, and what my predictions for 2023 are. 
How Does Something Become A Fitness Trend?
There are trends in every industry – fashion, cars, home decor, and even exercise. Things go in and out of style every year, sometimes every season. But how does something become a trend in the first place? A lot of factors contribute to what's popular – the economy, weather changes, and of course, people. 
Fitness trends are often catapulted by a person or group of people who either get in great shape from a particular exercise or a group of people who commit to doing something together, and spread the word. A popular way for things to start circulating is, of course, social media. Yoga, for example, became very popular as people started posting themselves in incredible shapes on Instagram. Martial arts became top of mind as fighters started posting their fast-paced matches on TikTok. There isn't always a rhyme or reason as to why trends get started, but what is clear is that once the ball starts rolling, it's hard to stop.
2023 Fitness Trends
As someone who spends a lot of time exercising and scrolling through trending videos, I have a pretty good pulse on what is going to boom in the coming year. I'm a fan of all of the types of workouts I predict will take off in 2023, so I can't wait for more people to jump on the bandwagon. If you haven't tried one or all of these movement modalities, let this be your personal invitation to give them a go!
At-Home Pilates
If you haven't given pilates a chance, you're missing out. This full-body, muscle-shaking practice is one of the best ways to get toned. I'd consider myself a pretty fit person, so trust me when I tell you I was SHOCKED at the results I saw from incorporating a pilates workout routine at home. That's the other great thing about pilates – and my opinion on why it's become more popular – it can be done at home. You don't need to go to a fancy studio or buy expensive equipment, though the option is there. Pilates is perfectly doable and effective from the comfort of your gym or bedroom. Plus, there are so many free online sources to get you started.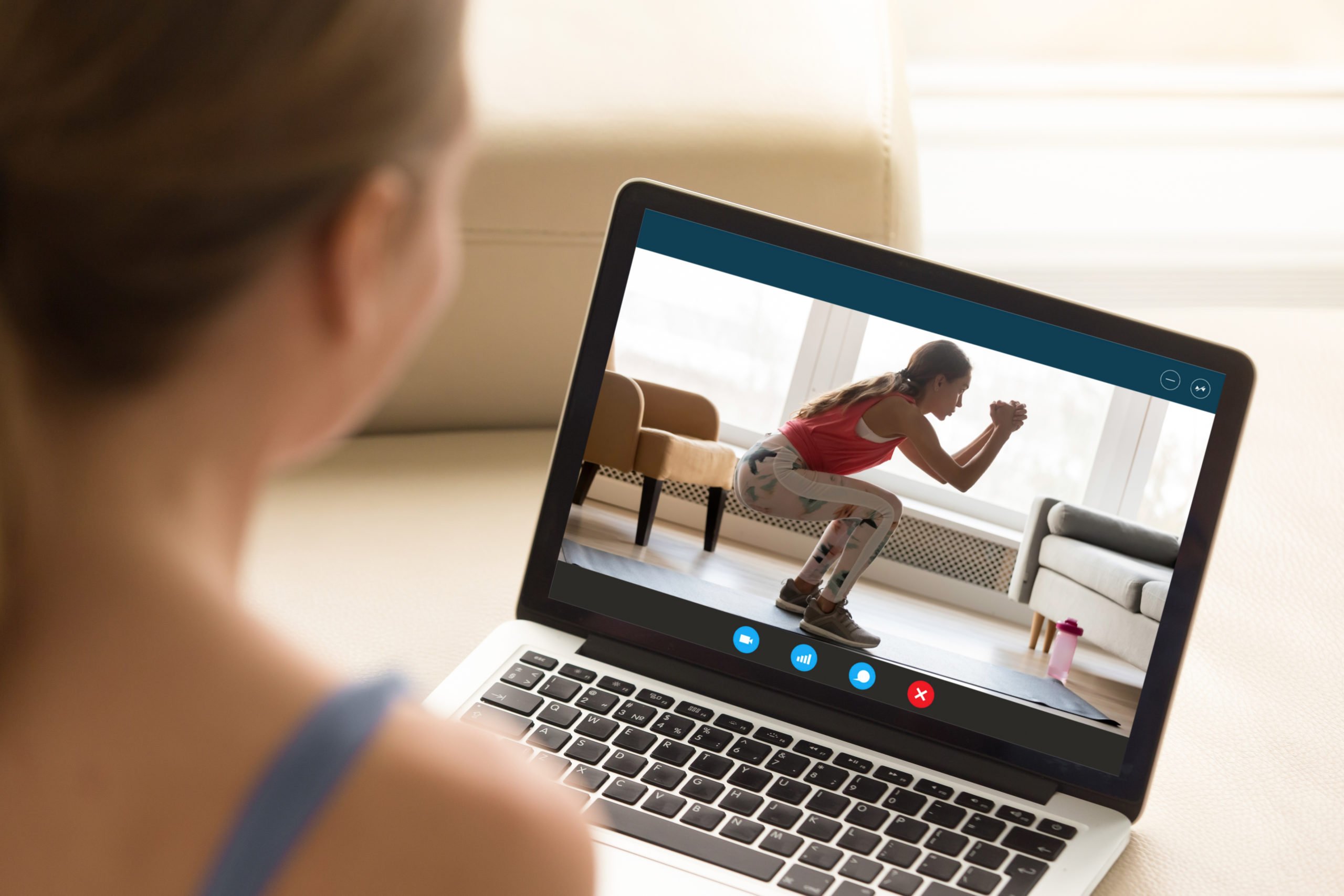 Woman-Focused Strength Training
There's nothing new about strength training, but what I think we'll see a bigger focus on is female-centric plans. While our bodies are similar, men and women often have very different goals in the weight room. I can't tell you how many times I've heard friends say they're afraid to lift weights because they don't want to get bulky. That's not going to happen unless you work really, really hard and focus on bulking repetitions. I'm stoked for this trend because I want more women to know how quickly they can drop stubborn pounds and tone up with weights. It's made the biggest impact on my physique over the years, and I know it will for you too.
Group Sports
If you want a workout that doesn't feel like a workout, get excited for group sports to be trending. Pickleball, tennis, beach volleyball, and soccer are all making a comeback for adults. Not only are these group activities fun, but they will get you in great shape. I'm usually an independent girlie, but I love the benefits of group sports outside of exercise. They almost always take place outdoors, so you get prime vitamin D exposure. They also fill my social cup without needing to be drinking or spending too much money, if at all. If you have a public park nearby and friends that are up for some physical fun, I highly recommend picking up group sports as exercise.