Jump To top
The holidays are a time of giving, which for most people means a time of spending. Lots of spending. And by spending, I don't just mean spending time eating too many of grandma's cookies (though, yes, I also mean that, too!) It's estimated that Americans spent more money on holiday gifts in 2019 than at any other period; and that keeps going up, and up, and up…with the average person increasing their holiday spending from $885 in 2018 to $942 in 2019. [1, 2] But undulations in the current "Covid economy" may have you questioning what, and whom, to spend on. These are seven holiday budgeting tips to get you through the season in a financially mature way without sacrificing a drop of holiday cheer.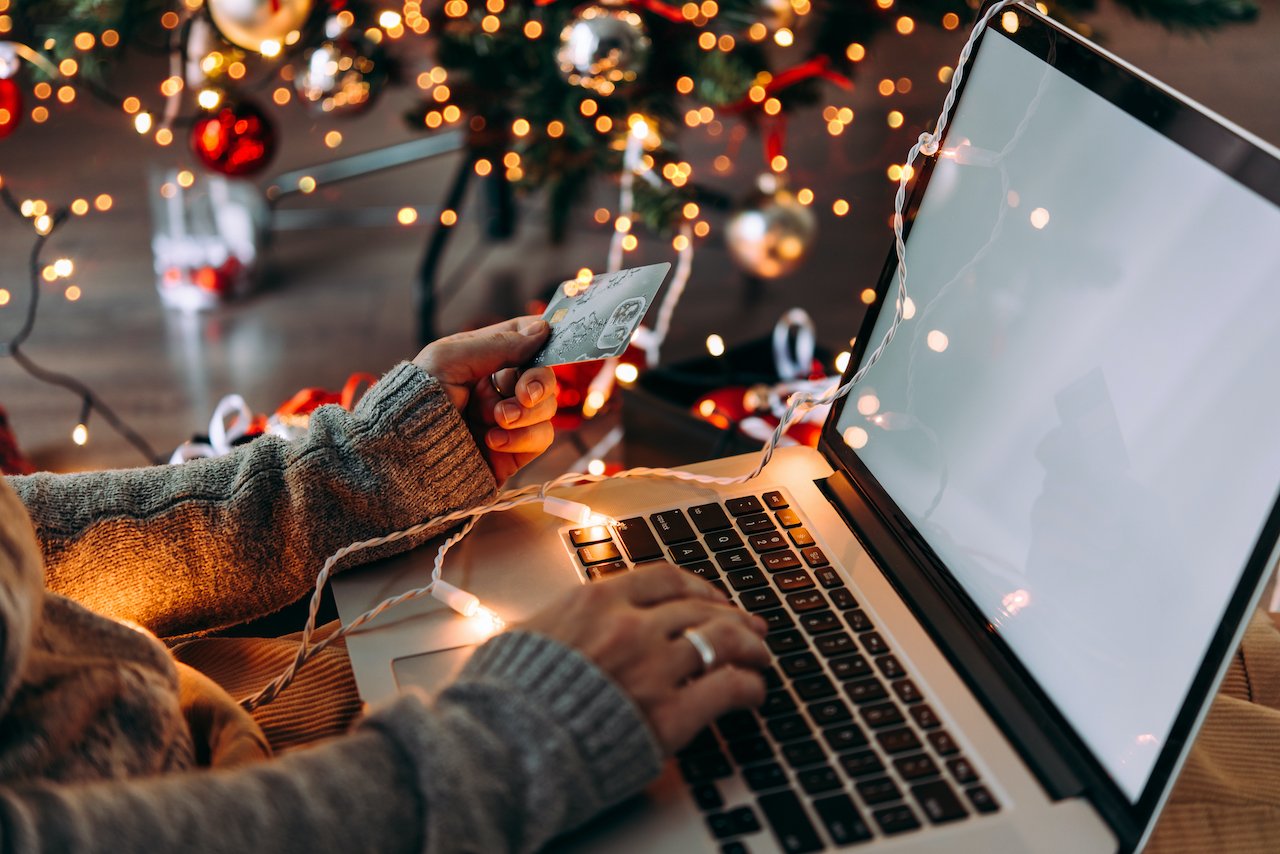 1. Create A Holiday Budget Based Off Your Monthly Budget
It goes without saying, yet somehow still bears repeating: all holiday expenses are additions to your monthly expenses. Many people wondering how to save money during the holidays get so wrapped up (pun intended) in their holiday budgets that when regular bills come through, they can really stifle the holiday spirit. 
First, calculate how much you usually spend per month from October through January, keeping in mind that winter budgets are sometimes higher due to things like heating and winter apparel. 
The most common expenses to consider around the holidays include:
House payments/rent + property taxes
Utilities, phone, internet, etc.
Healthcare 
Groceries
Transportation
Vehicle payments & upkeep
Dining & entertainment 
Goods & apparel
Hygiene & personal care
Once you have that amount, settle on an amount you feel comfortable spending throughout the holiday season. You can do a lump holiday budget, such as $2,000, but I find it more helpful to break it down as granularly as possible.
For example:
Halloween: $100
Thanksgiving: $650 (including travel)
Christmas: $1100 (including travel)
New Years: $150
You can then designate a budget for each holiday to further illuminate how to save money during the holidays. For example:
Christmas Budget:
Travel: $400
Mom's gift: $50
Dad's gift: $50 
Children's gifts: $200
Other's gifts: $100
Tree: $50
Food: $100
Misc: $150
If you're one of the roughly 30% of people who go into some form of debt during the holidays, creating a budget will help you determine if that's feasible and by how much. [3]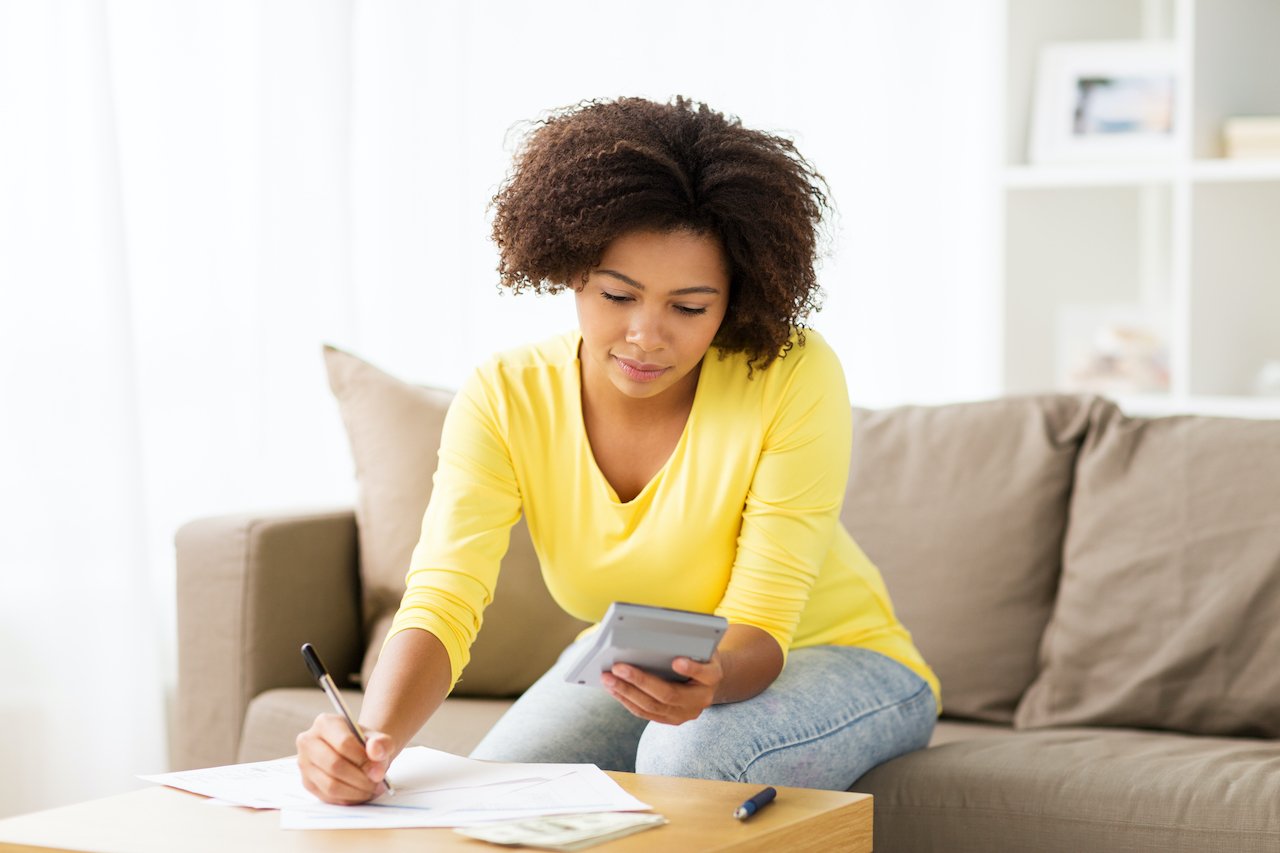 2. Track Every Expense
All the holiday budgeting tips in the world mean nothing if you don't track your expenses. Doing so helps you stick to your budget. One of the most effective hacks is to write out your expenses on a budget tracker. This can be a spread sheet or just a notes document on your phone. Regardless, visualizing your expenses shows you just how much you're actually spending and helps you make smarter purchasing decisions immediately.
3. Start Saving Now
One of the most obvious, albeit neglected, holiday budgeting tips is to start saving for your seasonal expenses immediately. Thanksgiving is less than three weeks away, Christmas another month after that. While it may seem tempting to indulge in all the fun seasonal tastes and trinkets, if you postpone your purchases until the last minute, you'll likely feel more financial anxiety than if you had stretched out your expenses across multiple months, i.e. multiple paydays.
4. Get Philanthropic For The Holidays
I may be a thoughtful person (sometimes) but I'm a terrible gift-giver (always). So the pressure of finding "the perfect gift" was emotionally taxing, to say the least. Then, I finally followed my own advice: donate to charity on behalf of my friends and family. This is the perfect gift idea and one of the most thoughtful holiday saving tips out there. See, when gift giving goes wrong, it's usually because the giver doesn't truly know the values of the receiver. Giving to a charity A) forces you to reveal your gift, as it were, and thus set healthy "giving expectations." 
"By listening to their reasons why they love a particular charity, you learn much more about family members' deeply-held values and passions," explains Deborah Carr Ph.D. 
Think charity donations are lame? Wrong! Choosing wisely can be exciting, allow you to give to a noble cause, and potentially set the person you're giving to/on behalf of up for the gift of a lifetime! Every time I choose charity as my gift, I use Omaze.com. Omaze partners with meaningful charities to offer life-changing charity auctions; life changing for the beneficiaries of the causes and the people who win their auctions. This also makes it one of the best holiday budgeting tips, because you can select the exact amount you'd like to donate, making it super easy to stick to your budget! Imagine giving Uncle Steve an all-inclusive luxury trip to Bora Bora… for $25!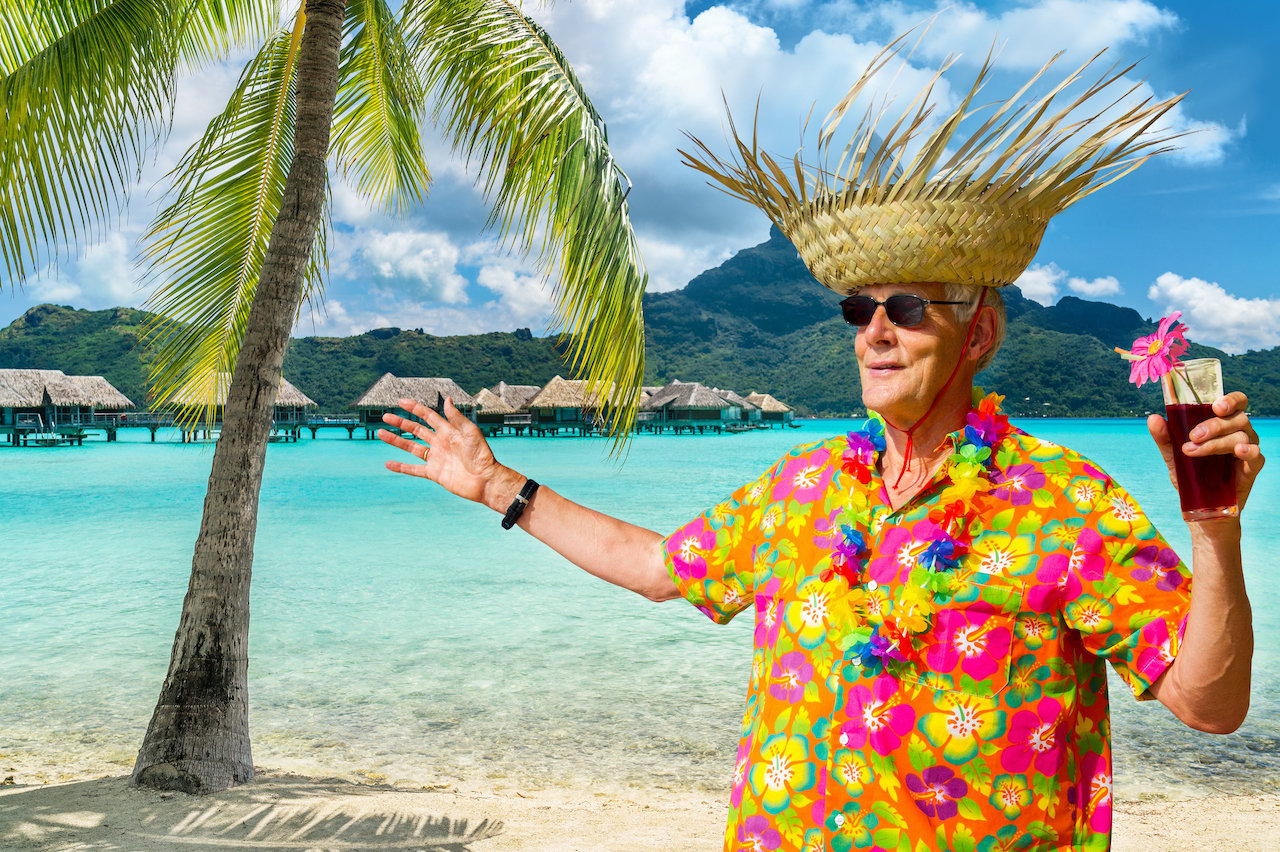 Have fun in Bora Bora, Uncle Steve! Don't forget your sunscreen!
Tax deductible note: Omaze and similar organizations are usually not tax deductible. But you can always donate to a charity that is. Come to think of it—you can add that hack to this list of holiday saving tips!
5. Save With SkinnyFit Subscriptions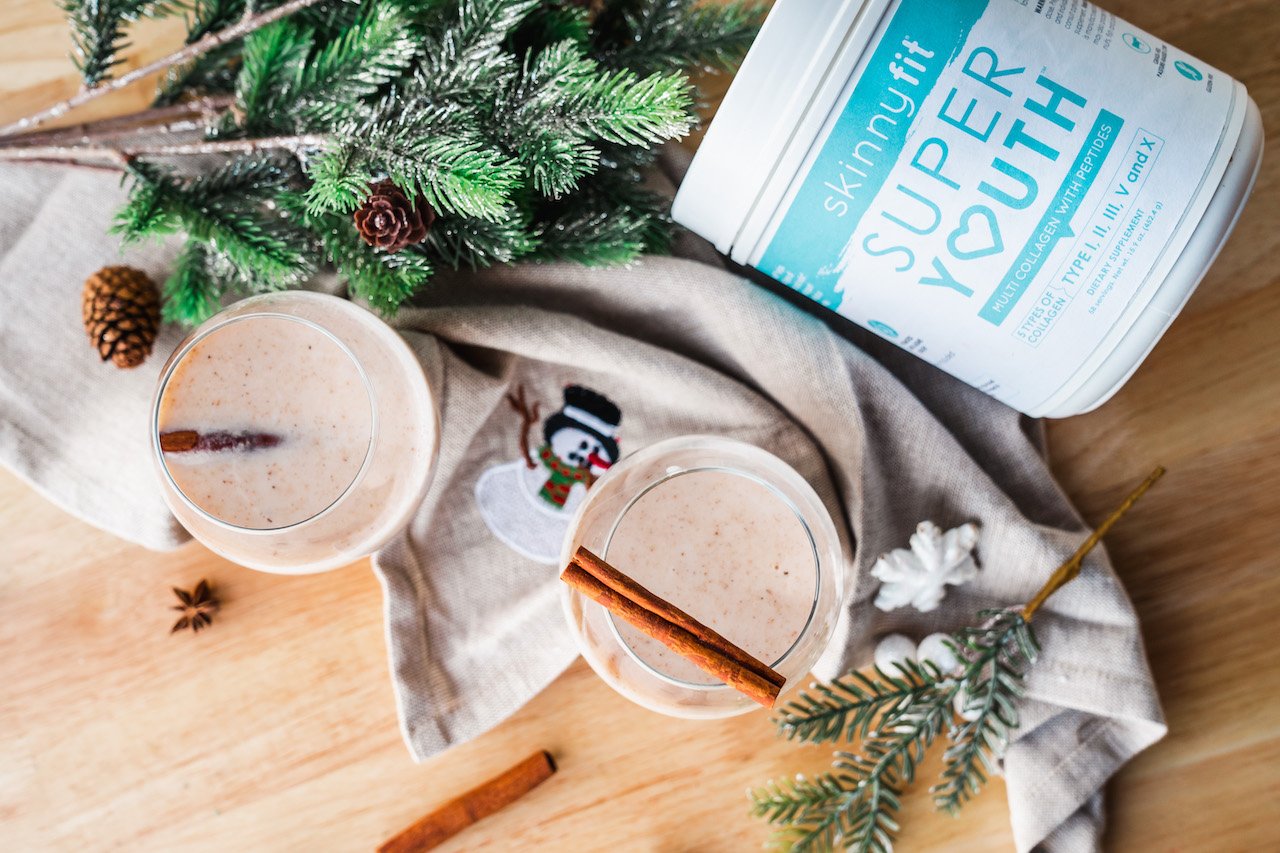 If you're going to start saving for the holidays now, one of the best ways to do so is by subscribing to recurring orders of items you buy frequently. It's essentially like buying in bulk, but receiving your items only when you need them. I'm presuming that if you're reading this, you're a fan of SkinnyFit. (If not, c'mon! Jump on the slim train and change your life!) 
Most Subscribe & Save options keep the products you stocked with the products you use regularly and usually save you 10-15% or more. NOTE: SkinnyFit saves you 20%. 😉 Over the course of a few months to a year, this can save you dozens to hundreds of dollars! 
However, subscribe doesn't always mean save. There are three common traps to watch out for with subscription services:
Non-flexible delivery schedules. Some subscription schedules are too frequent, and may not be adjustable. If you're wondering how to save money during the holidays, I don't recommend getting caught in one of these plans. Don't worry, SkinnyFit's 5-star customer service rating means they'll adjust your delivery schedule to something more suitable.
No clear contract exit. Other times, companies can try to make it difficult to back out of subscriptions, forcing you to wait out the subscription term. Of all the holiday budgeting tips that deal with contracts, the ability to back out at any time is #1.
You get bored of products. It's not you, it's them. Sometimes we think we'll use products forever, but the affection is fleeting. One of the things I like most about SkinnyFit subscriptions is that you get regular newsletters with delicious and creative recipes, tailor made for the products you love. Plus, their newsletters also include motivating health hacks and fitness tips!
6. Side Gig-It!
Most of my holiday saving tips revolve around saving, but this one revolves around making! One of the best—but most forgotten—holiday saving tips is the side hustle. "Hustle" typically connotes more work. Obviously. But not only does it mean more money, but side gigs are the perfect way to turn passion into profit. 
Craftsmen and women around the country use websites like Etsy and social media platforms like Instagram as digital farmers markets, bringing niche products to the world. (Like Chrysalis Studios, who sells taxidermied insect jewelry (🤮) and has, by my estimates, pulled in roughly ½ a million dollars (🤑). All doing something they love (🤨). 
So if you're looking for holiday budgeting tips, try looking to your passion and turning that into coin.
7. Make It Homemade!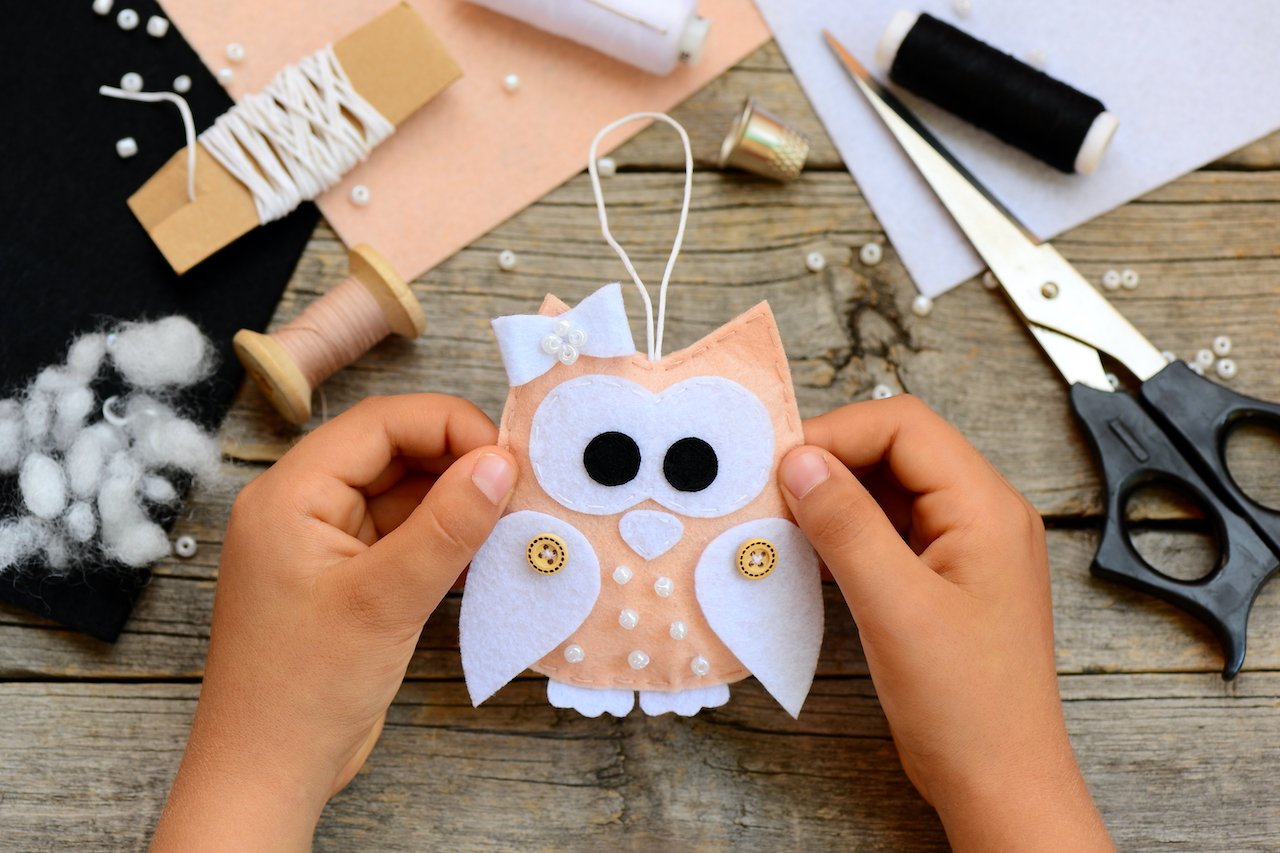 If you're still unsure how to save money during the holidays, pay attention to this last but most meaningful of holiday budgeting tips: You can save a lot of money with homemade gifts. I've never understood why some folks find homemade holiday gifts awkward, but not last-minute purchases with a return receipt. 🤔 Homemade presents are among the most meaningful things you can give someone. Think about it:
Homemade gifts take "it's the thought that counts" to another level. Because not only does it show you've thought to get someone a gift, but that you thought deeply about them as a person and made something that reflects how much they mean to you, and vice versa. 
When you give a homemade gift, you give part of yourself, your heart, and your time. All of which is finite, and thus all the more special.
And homemade gifts underscore the how unique the receiver is, as well as the unique bond you share.
Oh, and you're less likely to find it at Goodwill in January. (Incidentally, Goodwill is tax deductible. See tip #4.)
The Bottom Line
The holidays can be stressful for everyone. But taking financial woes out of the equation can take more off your shoulders than you realize. There's definitely a lot to take into consideration when it comes to financial planning for the holiday season, but following these holiday budgeting tips will help you end the year with less stress, and start the new one with more in the bank.

Whatever you're celebrating this season, I wish you health, happiness, prosperity, and superhuman self-restraint from having too many of Grandma's cookies!