Jump To top
Brace yourself... Things are about to get SUPER amazing!
Da ditty da ditty duhhhh! 🎺 Hear ye hear ye, calling all SkinnyFit fans from around the world! 📣 We've got a major announcement to make, are you sitting down?
Just when you thought SkinnyFit couldn't get any better, we went ahead and did the unthinkable. What's that, you ask? Could it be a product reveal? A new flavor? Hired a mascot?  What if I told you it's even better? If your curiosity has been ignited, you're going to LOVE the rest of what I have to say…
Are SkinnyFit And Super Youth Brand Related?
There's SkinnyFit, SkinnyFit's Super Youth, and Super Youth! Wait, aren't these all the same thing? 
In the not-so-distant past, they were. But boy have we expanded! Introducing our new sister brand, Super Youth! Unlike your younger sister who borrows your clothes without asking, Super Youth is the sibling that screams AWESOME! 
We love hearing about the incredible results customers just like you experience from SkinnyFit on the daily. And so we thought to ourselves, how can we make your health and wellness journey even better?
Enter Super Youth. We created the Super Youth brand so you can experience even more of the awesome benefits SkinnyFit has to offer, with a twist! Here are just a few of the things you can expect when you meet SkinnyFit's new sister:
Scrumptious new flavors of your favorite products
Exciting new look & feel
Additional free health, fitness, & beauty tips
Ready to meet the sister you never had? Don't worry, I promise SkinnyFit won't get jealous. 😉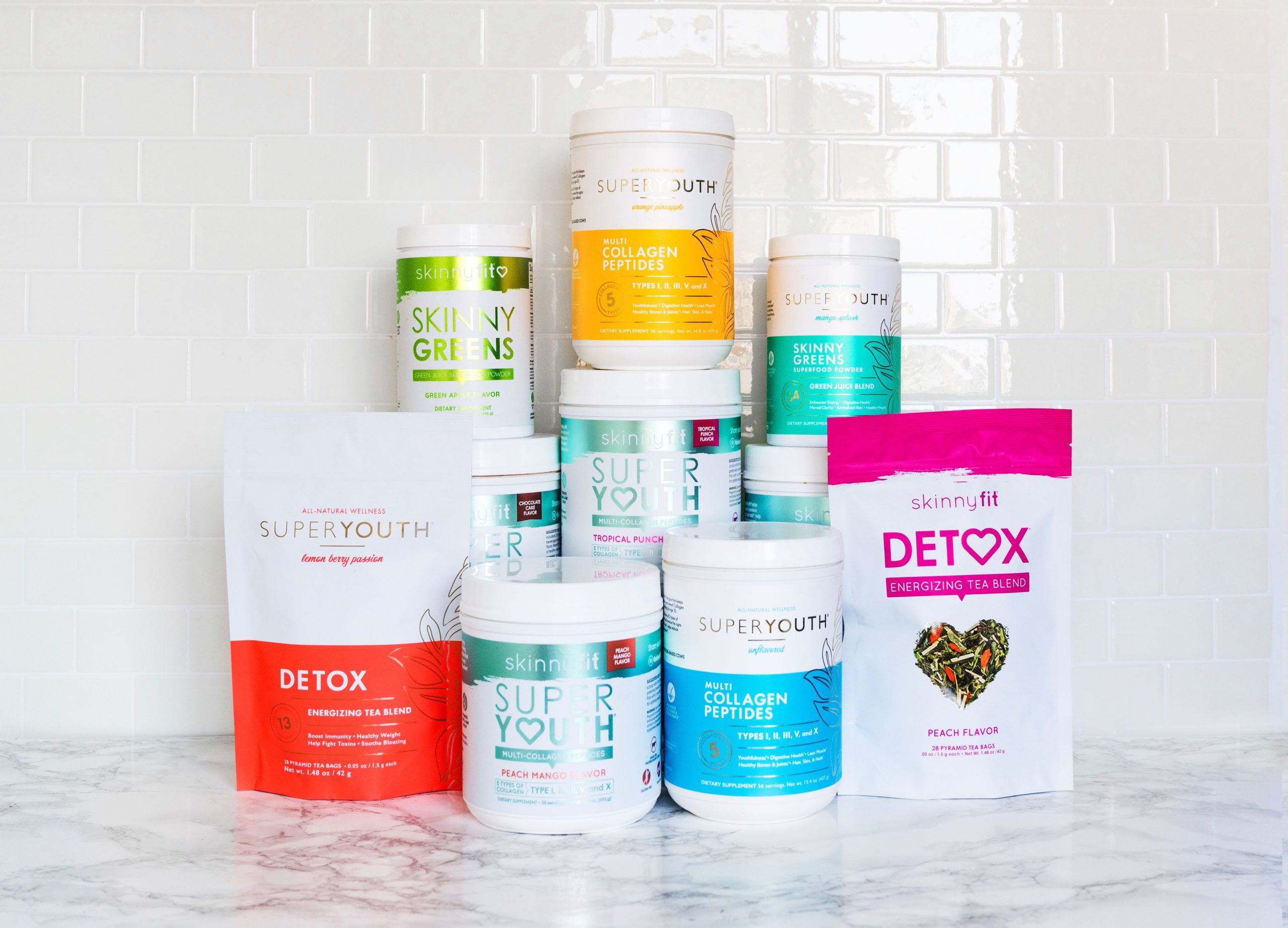 How Is Super Youth Brand Different Than SkinnyFit?
We're obsessed with the name Super Youth. I mean, the products are super, and they provide youthful benefits! When they say it's all in the name, in this case, it truly is. So, why change it? After countless brainstorming sessions to find the brand's perfect signature, we realized something: Why change a good thing? We stuck with Super Youth because of the honesty the name itself emulates. Plus, it's pretty catchy. 😉
So, what did we change? Sticking to any new health routine can be challenging, but when you vivify the everyday with invigorating new flavors, your wellness goal reach becomes effortless. With new fun and tasty flavors in the Super Youth brand, you can expand your health horizons with additionally delicious recipes, keeping you anything but bored.
And with beautiful new packaging and design, you can open up your cupboards and watch your shelves come to life, with promises of healthy ventures ahead! 
Okay, so what didn't we change? We ONLY create products with the highest quality ingredients, sourced from the best places on earth, and packed with benefits we know you'll appreciate, after all, we use them too! So, needless to say, our commitment to producing the best products on the market has not altered. Not. One. Single. Bit. 
You can also expect the same tremendously helpful customer care representatives to be there for you every step of the way. Questions? Comments? Just want to say hi? We're always here for you, 24/7.
We want everyone everywhere to be able to experience the same healthy advantages our SkinnyFit customers do. By creating a new brand, we're able to expand our reach, so people just like you can have their own success stories, which makes us so unbelievably proud to do what we do. 
What Products Does Super Youth Have?
All of our products are best sellers for a reason—they work! So naturally, we wanted to give our loyal customers the opportunity to try their favorite SkinnyFit products, with new flavor profiles to brighten up your routine and taste buds!
1. Super Youth Detox
The tea that began a movement! We couldn't have a new brand without SkinnyFit's staple, Detox tea! Packed with metabolism-boosting superfoods, waist-slimming ingredients, and a detoxifying blend that provides natural energy, it's the tea that truly does it all! Now in refreshing Lemon Berry Passion 🍋flavor, every sip is a mood-boosting oasis. 
2. Super Youth Skinny Greens
Losing weight never tasted so good! Your favorite belly flattening, bloat reducing, immune-boosting green superfood powder is now in mouth watering Mango Splash flavor! For greens you'll actually want to drink, again, and again, and again…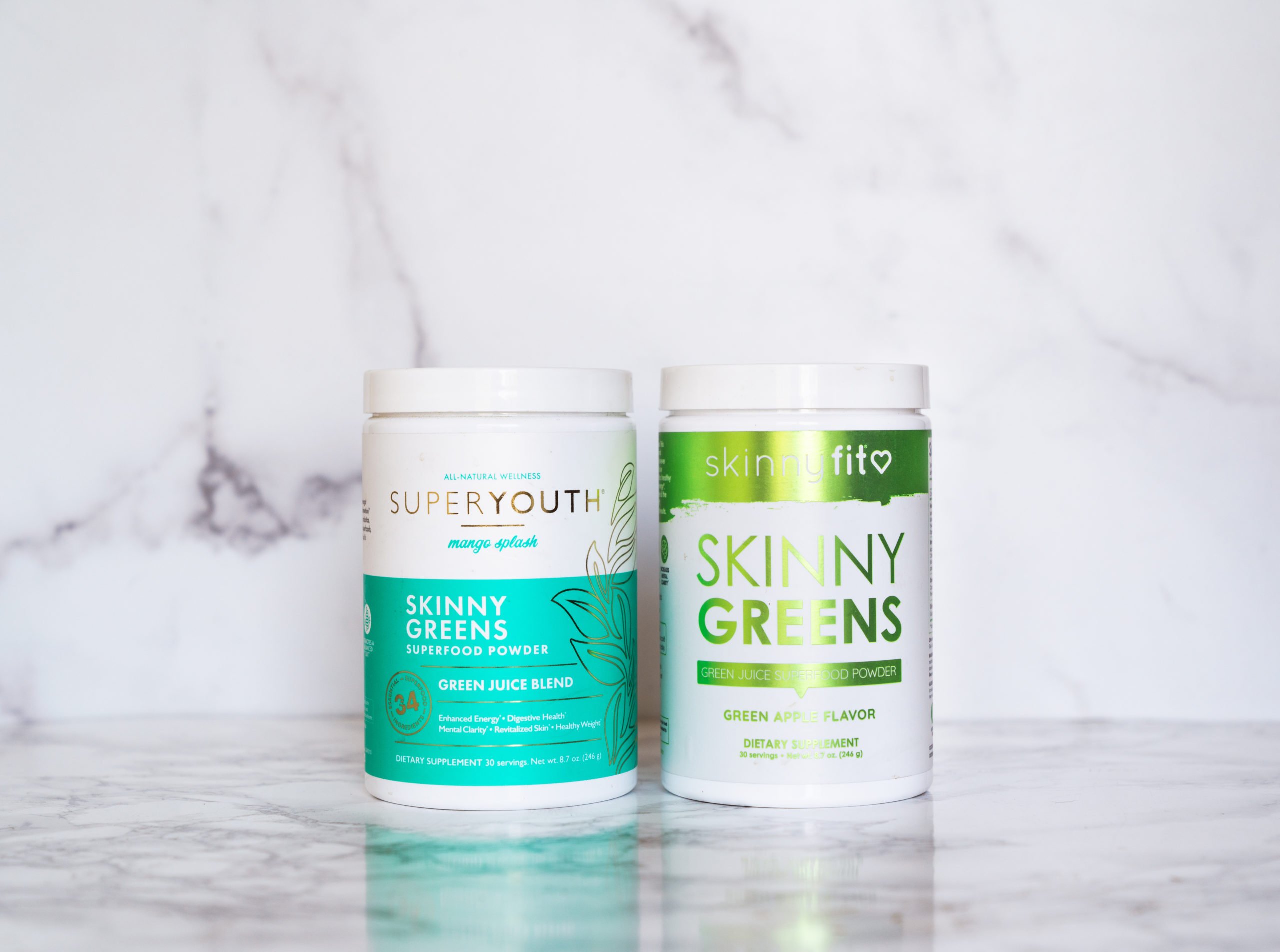 3. Super Youth Multi Collagen Peptides
We couldn't possibly create a new brand without the collagen, the myth, the legend. 😂 Super Youth brand of course has the classic fan-favorite, Super Youth collagen! With all five types of collagen needed to smooth out wrinkles, reduce cellulite, grow longer, thicker hair, and stop achy joints, in the exhilarating new taste of Orange Pineapple!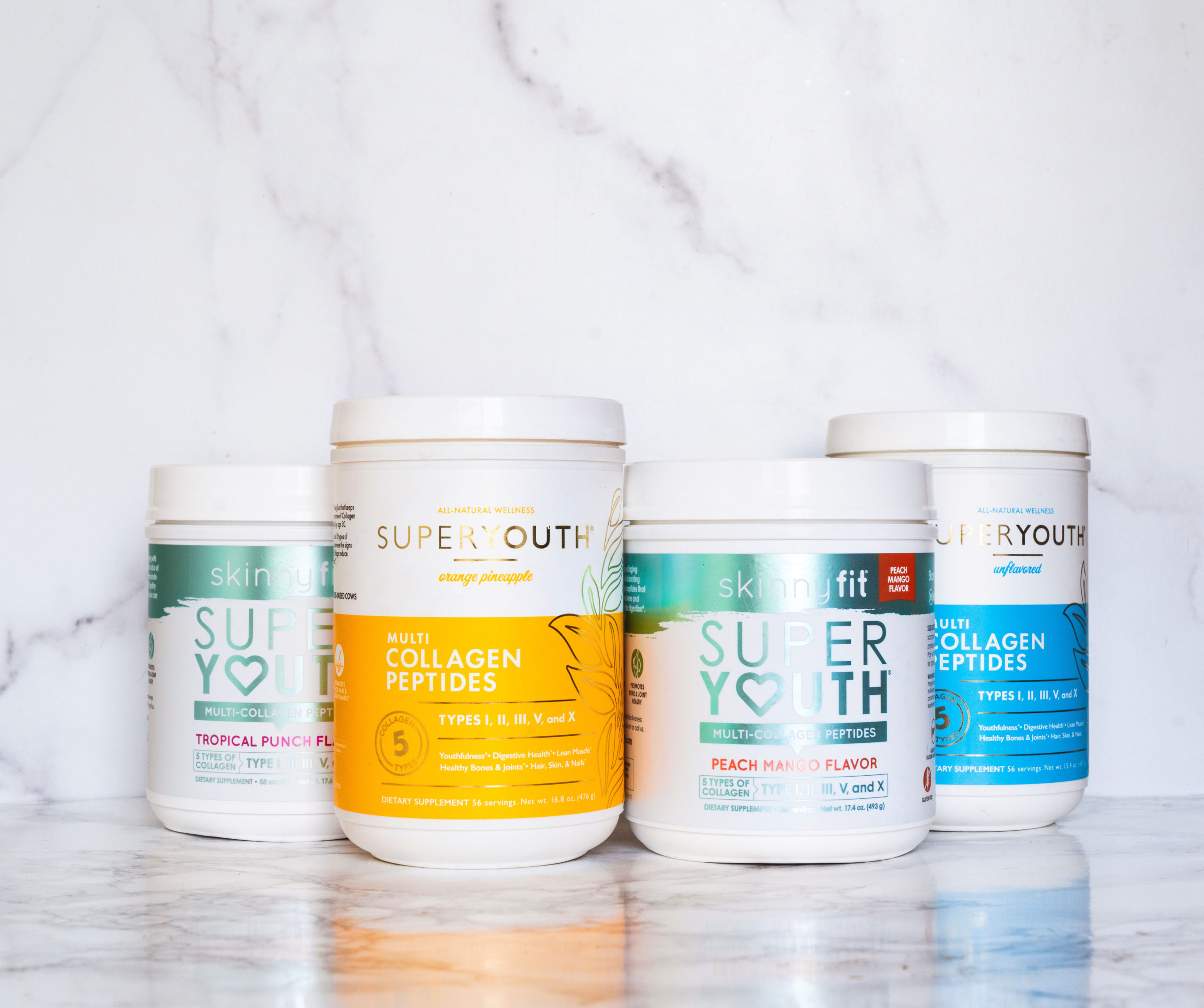 Can You Mix SkinnyFit And Super Youth Products Together?
Try one or try them all! There's no limit to what you can do when you mix and match your favorite SkinnyFit products with Super Youth products! From delicious flavor explosions, to doubling up on your benefits, mixing up the two brands is a great way to shake up your routine. Here are just a few of our favorite combos:
Super Youth Skinny Greens in Mango Splash + SkinnyFit Super Youth in Peach Mango
Super Youth Detox in Lemon Berry Passion + SkinnyFit Beauty Juice in Acai Berry
Super Youth Collagen in Orange Pineapple + SkinnyFit Detox in Peach
Super Youth Skinny Greens in Mango Splash + SkinnyFit Beauty Juice in Acai Berry
How To Learn More About Super Youth Brand
If you love SkinnyFit, we know you're going to love Super Youth too! Take advantage of everything our new brand has to offer and check out the Super Youth community for motivation, the Super Youth blog for free health hacks, and subscribe to the Super Youth newsletter on our website for even more amazing recipes and workouts!
We're thrilled to introduce you to Super Youth, and excited to see where your wellness journey will take you!