Jump To top
Autumn is unquestionably my favorite time of year. The air gets crisp and cool. Aromas of crackling firewood drift through the air. Birds chirp in preparation for their journey south. The year's best veggies fill market shelves. It really is a time of beautiful transition. One of the best ways to celebrate the season is a transition in your home is by finding new ways to make your home more cozy, with a fall feel that's welcoming, calming, and cheerful all at once. Here are my top five suggestions for touching up your home with simple, cozy autumn upgrades. 
1. Plant A Garden
Nothing looks, smells, or says autumn like a bountiful garden of squash, pumpkin, kale and other fresh veggies, plus gorgeous flowers like chrysanthemums and sage. You would be so surprised how little space you actually need to grow a healthy, beautiful, and productive garden. 
What to keep in mind: If you're keen to grow your fall garden from seed, you'd better act fast, as sowing usually happens in mid to late summer. But you can always buy healthy seedlings from a nursery. Be sure to look up your climate zone for autumn foliage fit for your area.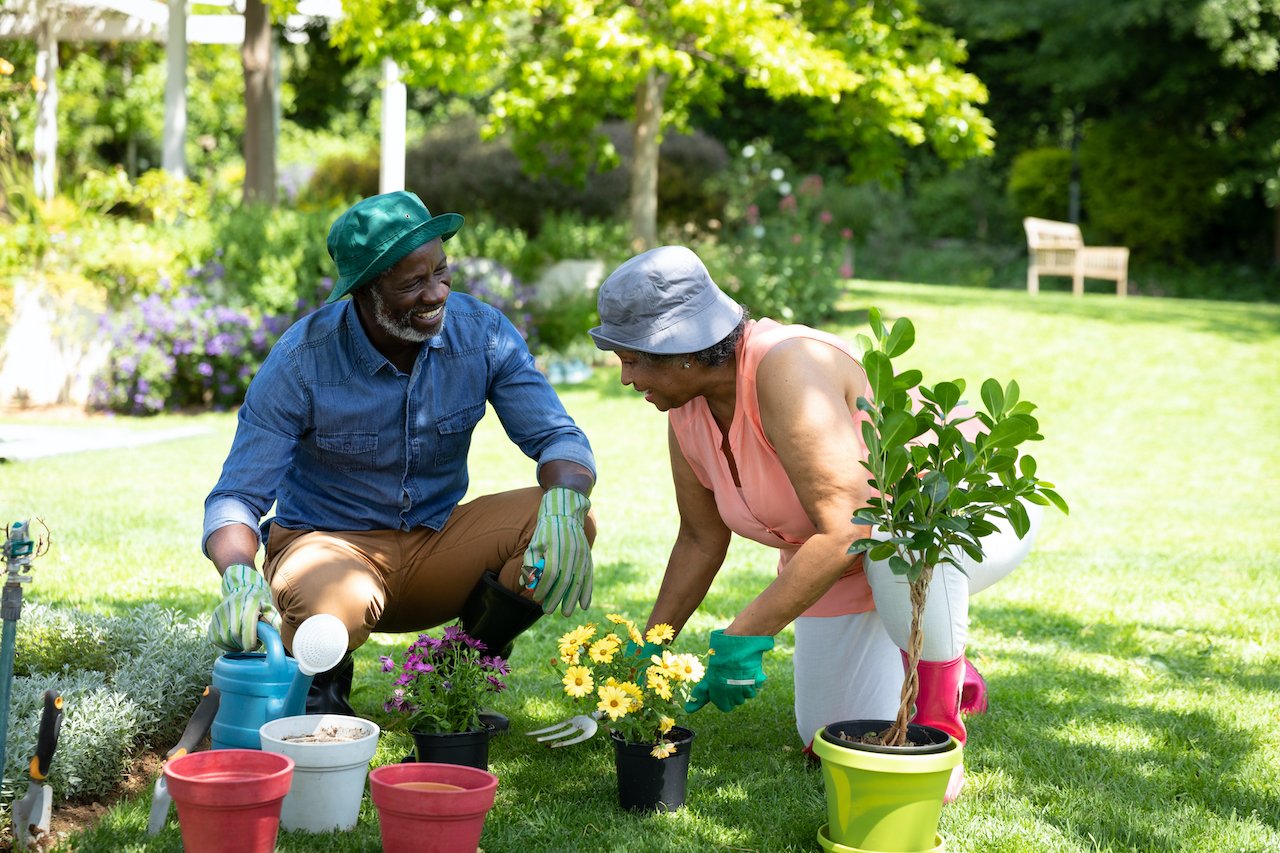 2. White After Labor Day—A OK!
I'm not one for trite idioms, and "don't wear white after Labor Day" is one that's got to go. White, whether wearing it or using it in your home, is the most unbeatable color when it comes to accenting for any season, and one of the best ways to make your home cozy for fall. Oranges, greens, golds, silvers—these colors are often begging for white to make them stand out bright. 
What to keep in mind: It's easy to overdo it with white. Making it into a seasonal color relies on other colors with it. Be unafraid to use white generously on bedding, table runners, and other furnishings with other colorful seasonal accents or centerpieces.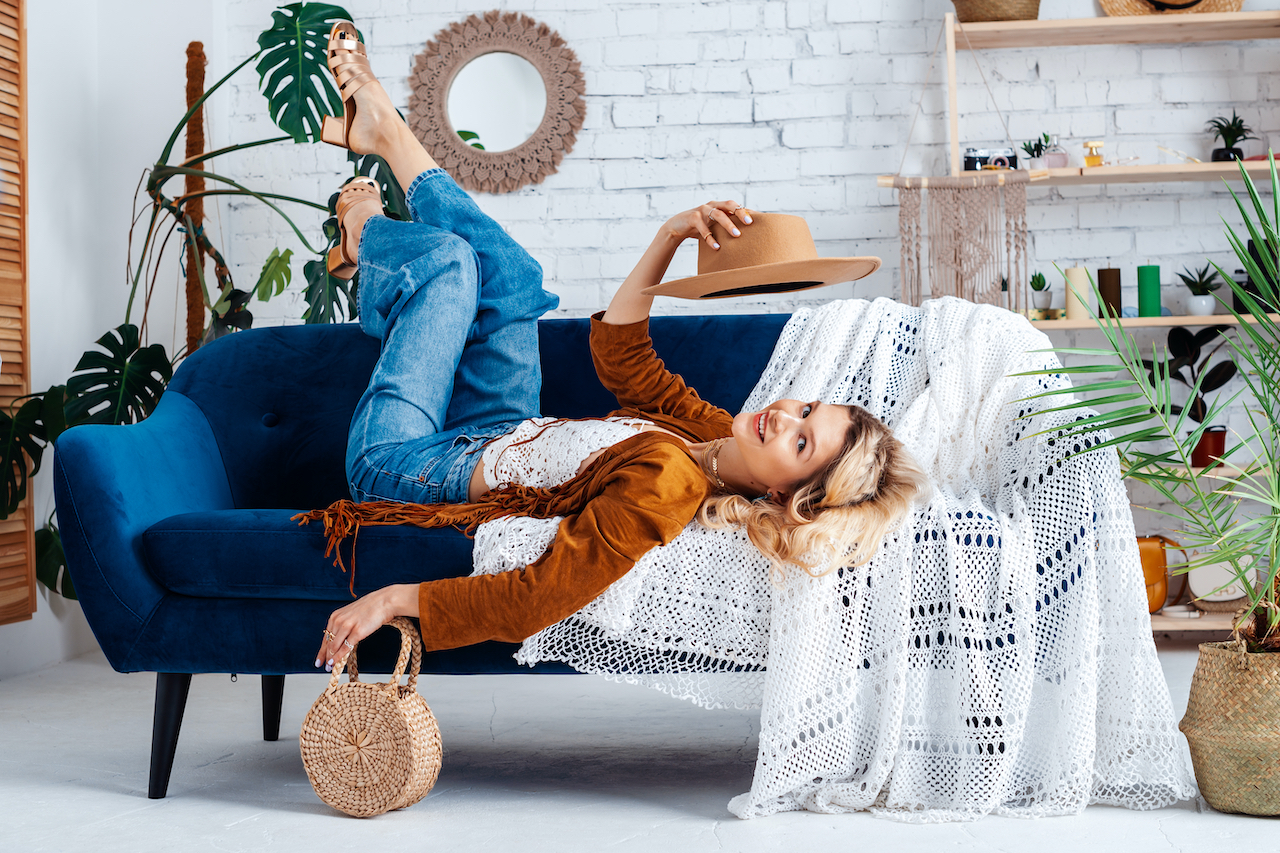 3. Lighten Up
Need ideas for ways to make your home cozy by changing the look of things—not the things themselves? Just look to lighting! String lighting and string bulbs create a whimsical and welcoming outdoor or indoor ambiance, while providing warm glow that still lets you see clearly. Prefer lamps? They don't have to be beige and boring; antique style lamps are perfect for autumn touch ups.
What to keep in mind: String lighting is perfect for illuminating large backyard dining areas. But also try incorporating them into home features, like walkways and fireplaces, as well as other festive fall accents, such as plants, trellises, table settings, and rustic decoration (more on that below).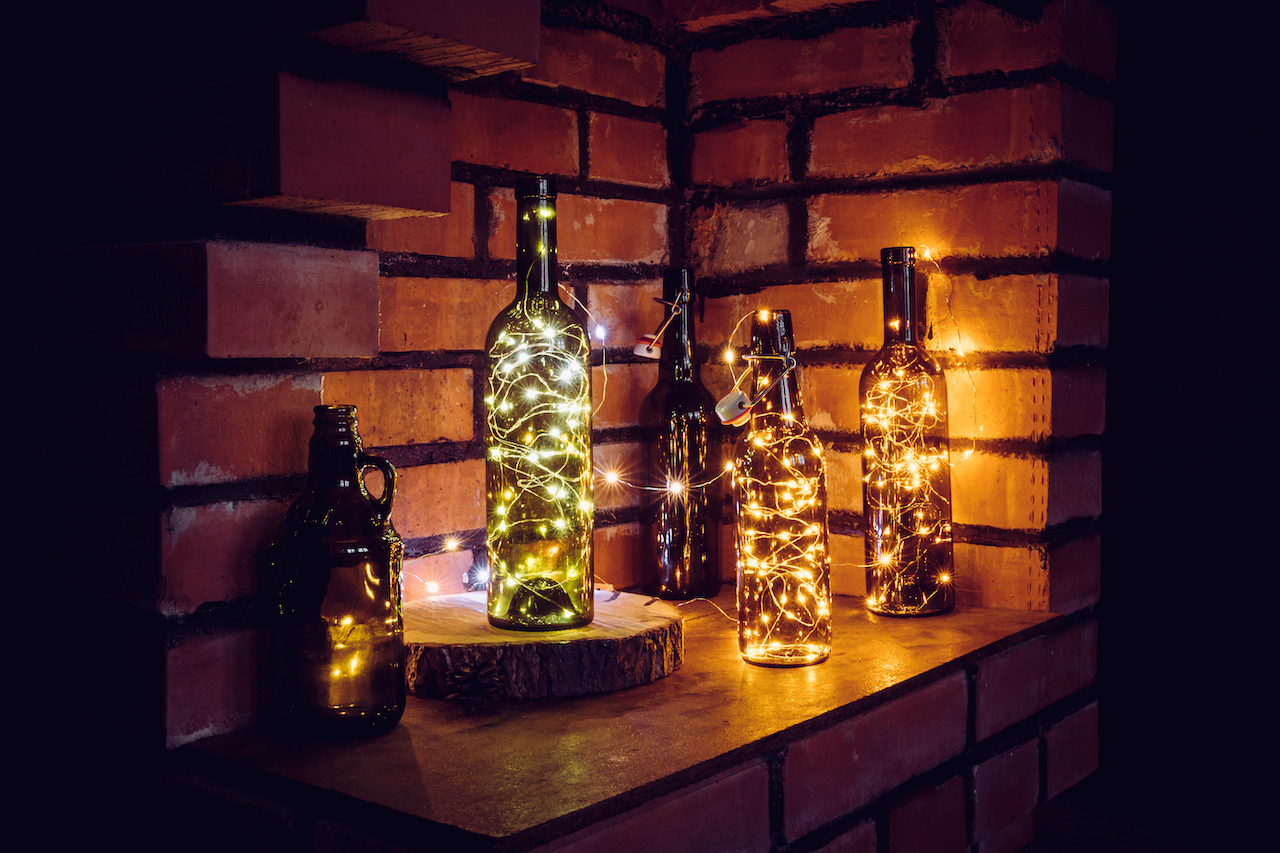 4. Get Rustic
There are dozens of ways to make your home more cozy—but rustic decor, kitchenware, and furniture have got to be the trendiest. And for good reason, rustic looks cool! Rustic accents also help foster an atmosphere of simplicity and easy-going. Here are some ideas to get you started:
Use mason jars and glass growlers for drinking and holding libations 
Fall-ify old wood furniture with a distressed refinishing 
Grab some copper mule mugs and other copper decor for a metallic accent 
Play around with iron (or faux iron) decor and kitchenware. Iron L-brackets look great when holding up kitchen shelves, and iron hair-pin legs can give a distressed wood coffee table an appealing farmhouse appearance.  
What to keep in mind: You don't need copper everything or rusted anachronisms to imbue your home with a rustic, farm-style look. Opting for wood furnishings, such as coffee or end tables, or impermanent touches like stacks of firewood can give you that "simple life" vibe without making your friends think you listen to the Lumineers too often.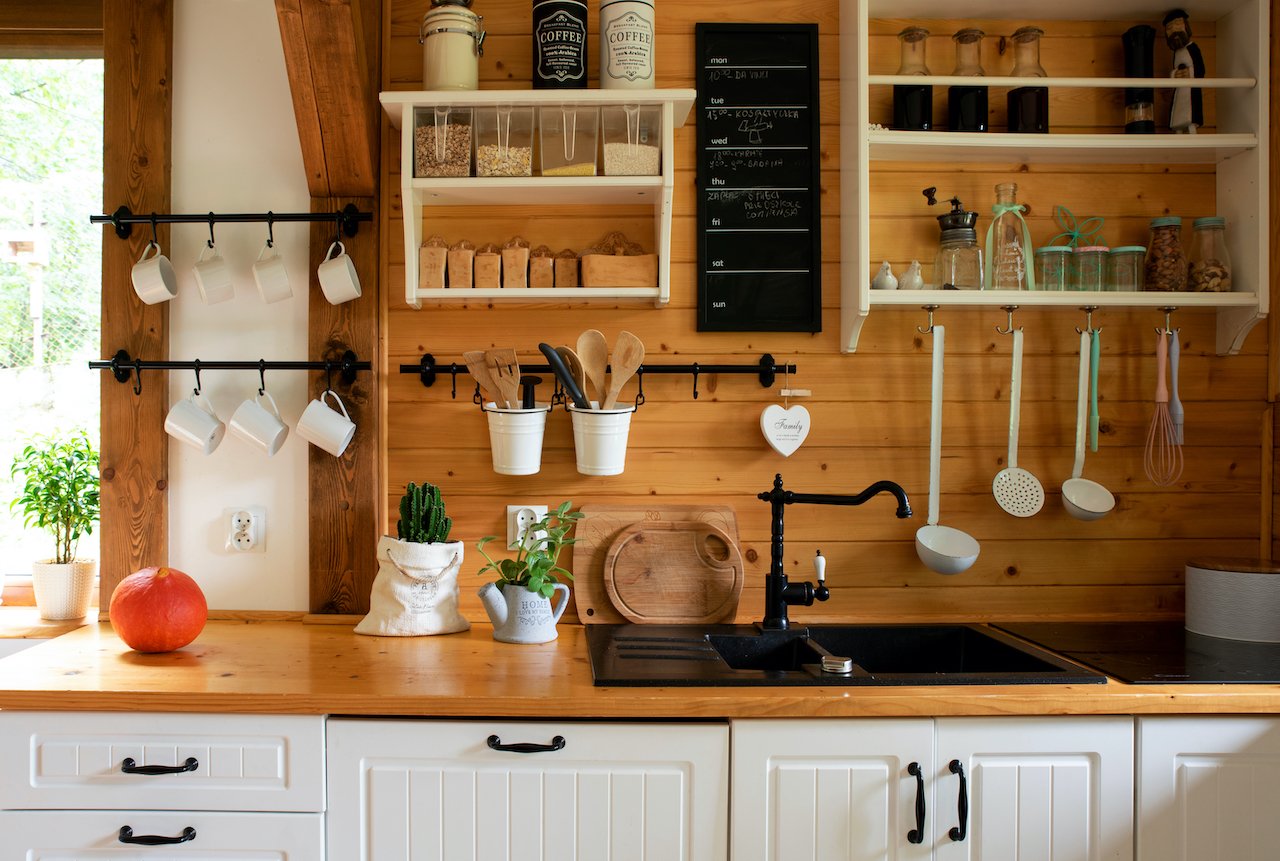 5. Moody Colors
Autumn is a season of intense transformation. So it's the perfect time to transform part of your home to set a deep, calming mood. Dark greens work exceptionally well as accent walls this time of year, and can open the aesthetic doors for all that rustic decor to really come together. Deep tones are also perfect for a bathroom redo, creating an unexpected and calming environment to an otherwise overlooked part of the house. 
What to keep in mind: Like white, darker tones can be your best friend when it comes to ways to make your home cozy this fall. But you'll want to bring them to life by complementing large dark areas with bright pops of autumnal color. Orange and mustard can be your best friends for doing just that!