Jump To top
There's no better way to be successful than to be held accountable for the habits and steps that will get you there. Whether it's in your career, personal life, or on your health journey, sharing what you want to accomplish with other people will help motivate you to keep your word, rather than if you just quietly kept your dreams to yourself.
When I moved to a new city, it took almost a month to get settled in. There were late nights, drive-thru meals, little exercise happening, and a whole lot of guilt. I wanted so badly to get back in shape, back to my healthy habits, but I was so ashamed of how far I'd fallen behind that I almost felt like it was a lost cause. It wasn't until a girlfriend of mine started inviting me to a weekly spin class that I started to get back out there. It started out as a fun time to meet new people, and quickly turned into something I looked forward to every week! It dawned on me that without her as my workout buddy, I'd have never stayed consistent. Now I workout multiple times a week by myself, because I'm reminded of how good it feels!
What Is A Workout Buddy?
A workout buddy is someone that you workout with. It's a friend that makes you excited to workout, and will hold you accountable on the days you don't feel like going. They can play a huge role in getting back into working out, or even just staying on track.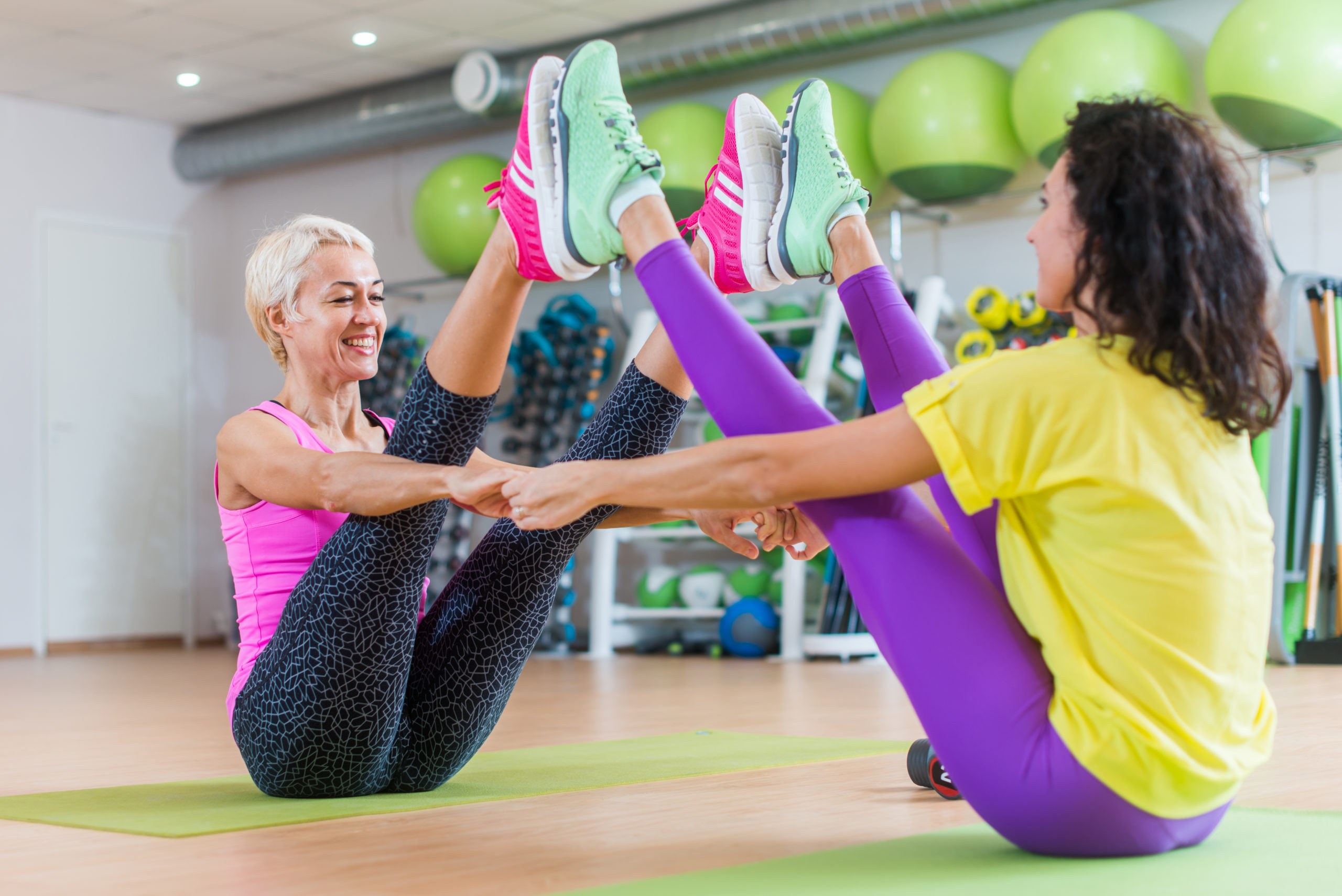 Can A Workout Buddy Keep Me Motivated?
A workout buddy can keep you more motivated than any workout motivation quotes can. Workout motivation quotes are a great way to feel good in the moment, but a workout buddy is someone that will actually call you up and say "put those leggings on, we're going to spin class."
There have been studies proving that having an accountability partner for workouts not only increases your likelihood of exercising, but also increases the frequency in which you workout! [1] Another study even showed that you're more likely to take on the exercise habits of those around you. So even if you don't workout with your friends, if your friends are working out more, you're more likely to, too! [2] Lastly, and this is my favorite study, out of a group of people on a weight loss challenge, 95% of the people that joined with a friend completed the challenge!! The ones that joined solo? Only 76% of them completed it. That's the difference between an A+ and a C! Keep that in mind next time you debate on calling up a friend to stick to a workout plan with! [3]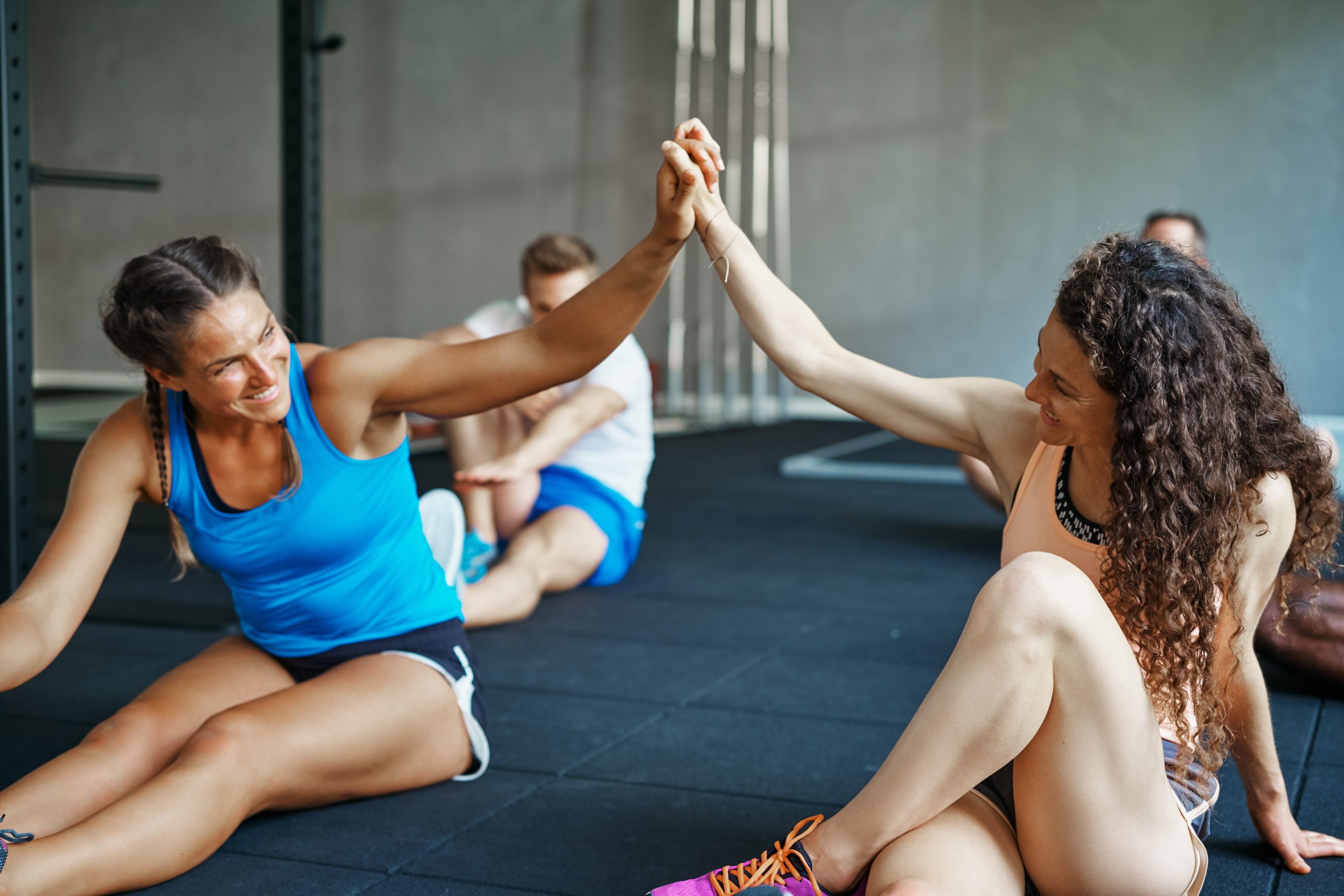 How To Stay Motivated With A Workout Partner
There are so many great ways to stay motivated with a workout partner. Here are my top three ways to stay fit with your friends:
1. Workout buddy
Plain and simple! Grab a friend and make a date. Whether you commit to a specific class every week, or go on daily walks together, having someone that's as dedicated to staying on top of their goals as you are will make all the difference!
 2. SkinnyFit Community
If you've never been in the SkinnyFit Facebook community, you are missing out!! The women in this group are top dog disciplined, and love to hype up everyone else. If you don't live close to your girlfriends, or want to make new friends who are on a health journey similar to yours, this is the place to be!
3. Online classes
Some online fitness classes are live on platforms like Zoom where you can see other attendees. If you haven't caught the at-home workout bug yet, this may be the fix for you! Having a sense of accountability with the other attendees makes it feel like you're in a real class.