Jump To top
Whether you're a parent, a grandparent, a student, a nanny, or a teacher—back to school season can be a stressful time! With all the excitement from summer vacation finally coming to an end, the hustle and bustle of a new school year are right on the horizon. Autumn is known as the season of change and renewal and it's no different with back to school season—except these types of changes typically come with some additional stress that wasn't there during the summer months! Having some back to school tips and tricks in your back pocket can certainly come in handy when things get a little stressful—and let's be honest, they will! So here five easy ways to reduce stress during back to school season!
These five back to school tips and tricks are not just tips for moms, they are helpful for anyone affected by back to school season.
1. Be Patient With Back To School Shopping
This is probably easier said than done, but getting sucked into the back to school shopping frenzy can amplify your stress and send it into the danger zone. Marketing ploys can suck you in making you think that school supplies will only be available for a short period of time, but the truth is, the products will still be there once all the dust has settled—and oftentimes they are on sale too! 🤑 Some retailers even mark up the prices of back to school supplies around this time of year because they know you will buy them! But if you want to skip the chaos altogether, or simply get all the supplies sooner, you can always order your supplies at your favorite online retail shop! Online shopping has become more convenient than ever and retailers are expanding their inventory to meet all of our buying needs (school supplies included!).
2. Avoid The Morning Rush
It's no surprise that the first day of school can be stressful and chaotic and a morning rush is almost inevitable. You have places to go, people to see, and the relaxing carefree mornings of summer are a thing of the past. The best way to avoid the morning rush is to be prepared and to expect the (seemingly) unexpected— forgotten lunches, traffic jams, and temper tantrums over outfit choices are just a few things to consider. So here's how to deal…
Prep lunches the night before. Trust me, you will save yourself a lot of time and stress by getting it out of the way early and it's one less thing you'll have to think or worry about in the morning. Another little tip to cut your prep time in half is to cook a couple of extra servings from your dinner the night before and pack those for lunch the next day. This allows you to prep just once and be done with it! Another thing you might want to consider doing the night before is prepping breakfast for the next morning. Overnight chia seed pudding, 3-ingredient protein donuts, and no-bake energy bites are super simple recipe options you can prep ahead of time that streamline your mornings! They are also packed with protein from SkinnyFit Super Youth (a multi-collagen peptide supplement) and great for kids!
Anticipate traffic, parking issues, or congested drop off zones. I know it might not seem like a big deal at first, but make sure to leave yourself some extra time in your morning schedule to anticipate this issue! Even leaving 15 minutes before you'd ideally like to leave can save you so much time and frustration and will get everyone where they need to be, on time.
Spare yourself the melodramatic meltdown and pick out outfits the night before—it's just helpful on so many levels.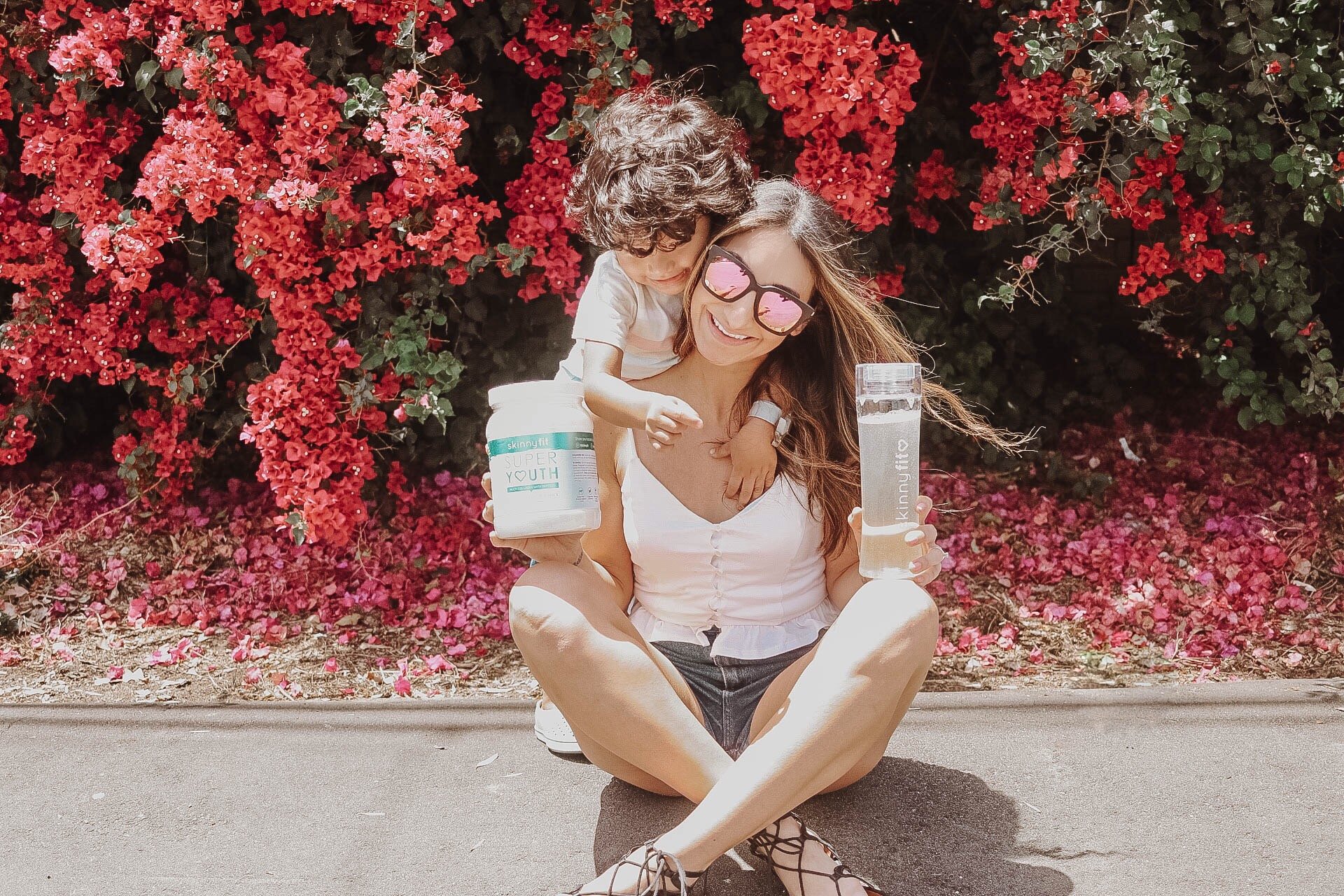 3. Establish A Routine
It's time to whip out the 'ol appointment book peeps! This time of year is allllllllll about staying on top of your organization because we all know how hectic it can get—especially if you're in charge of managing your family's schedules. So, spend an evening just one night each week going over all of your obligations (and any family obligations) that you are responsible for so you know what to expect each week.
Schedule everything out and visually see what your week looks like—if it looks like a bomb went off in your appointment book, consider delegating some tasks to other family members or consider hiring help. It can be so easy to bite off more than you can chew but at the end of the day, you still have to take care of yourself. Making yourself and your needs a priority is just as important, if not more important because you can't expect to be there or take care of others to the best of your ability if you don't take care of yourself #selflove!
4. Carve Out Some "Me Time"
Speaking of self-love, make sure to carve out some time for yourself. This is super important if you want to keep your stress levels at bay. Establish a self-care routine, such as a morning ritual and an evening ritual to reduce stress and show yourself some love. A morning ritual is something you do for yourself every single morning. It can be a morning workout, quiet meditation, or even some time reading a good book—as long as it's is something you enjoy doing and you make a habit of doing it.
The same goes for your evening routine. If you love to pamper yourself with a luxurious skin care regime, for example, make it happen! I personally love winding down the night with freestyle writing accompanied by a cup of SkinnyFit ZzzTox. The soothing aromas of lavender, vanilla, and chamomile are so relaxing and helps me unwind after a long day. As a writer, my brain is constantly stimulated with critical and creative thinking, and as a personal trainer, my body is always exhausted from physical activity—but SkinnyFit ZzzTox helps relax my mind and my body and prepares me for a deep night's sleep. This has been one of my favorite things and I look forward to it as the day is coming to an end! If you struggle with stress, stress-induced weight gain, or have trouble sleeping, SkinnyFit ZzzTox is the perfect aid to help combat late-night bloating and promotes a deeper night's sleep.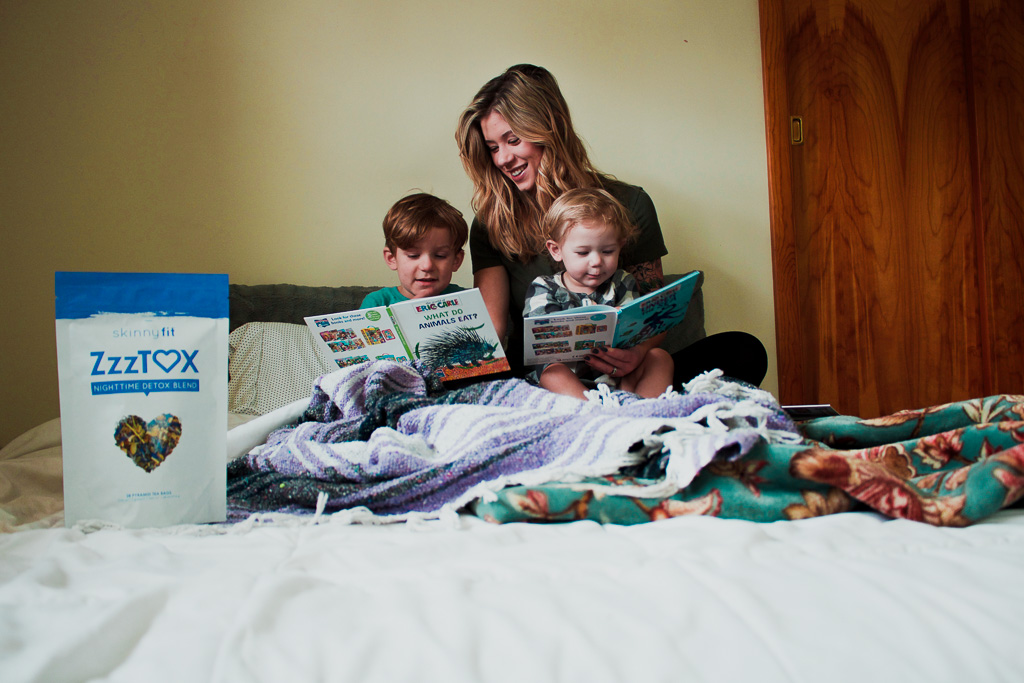 5. Don't Swear Off Summer Right Away
Just because school is back in session doesn't mean you have to swear off summer altogether. Sometimes having something to look forward to, like a weekend trip or a fun event, can help relieve excess stress from your weekday grind! So plan a lake or beach day, a camping trip, or even something as simple as a girl's brunch or wine night! 
When things get hectic this back to school season, just remember these back to school tips and tricks to reduce stress and be more productive!