Jump To top
Are you taking care of your skin correctly? Here's what you should know...
Nailing a perfect nighttime skincare routine feels like landing a flawless triple-axel figure skating jump at the Olympics. The same goes for perfecting a morning skincare routine, too. It took me years, I mean YEARS, to find the best skin care routine for my skin. I watched skincare 101 videos, I read articles, I did it all. My skin was begging for some consistency, and it wasn't until I put in the work on trying out a bunch of products and routines that I found my perfect regimen.
Everyone's skincare routine is kind of like their coffee order. Once in a while you'll venture out and try something new, but you always go back to your tried and true favorite.
One myth I'm going to bust right now, before we get any further is the most common question I get asked: Can you mix different skin care products? Yes!! While brands may try and convince you otherwise (for obvious $ reasons) you can absolutely use skin care products from different brands. I rarely have more than 2 or 3 products from one line, and I like it that way!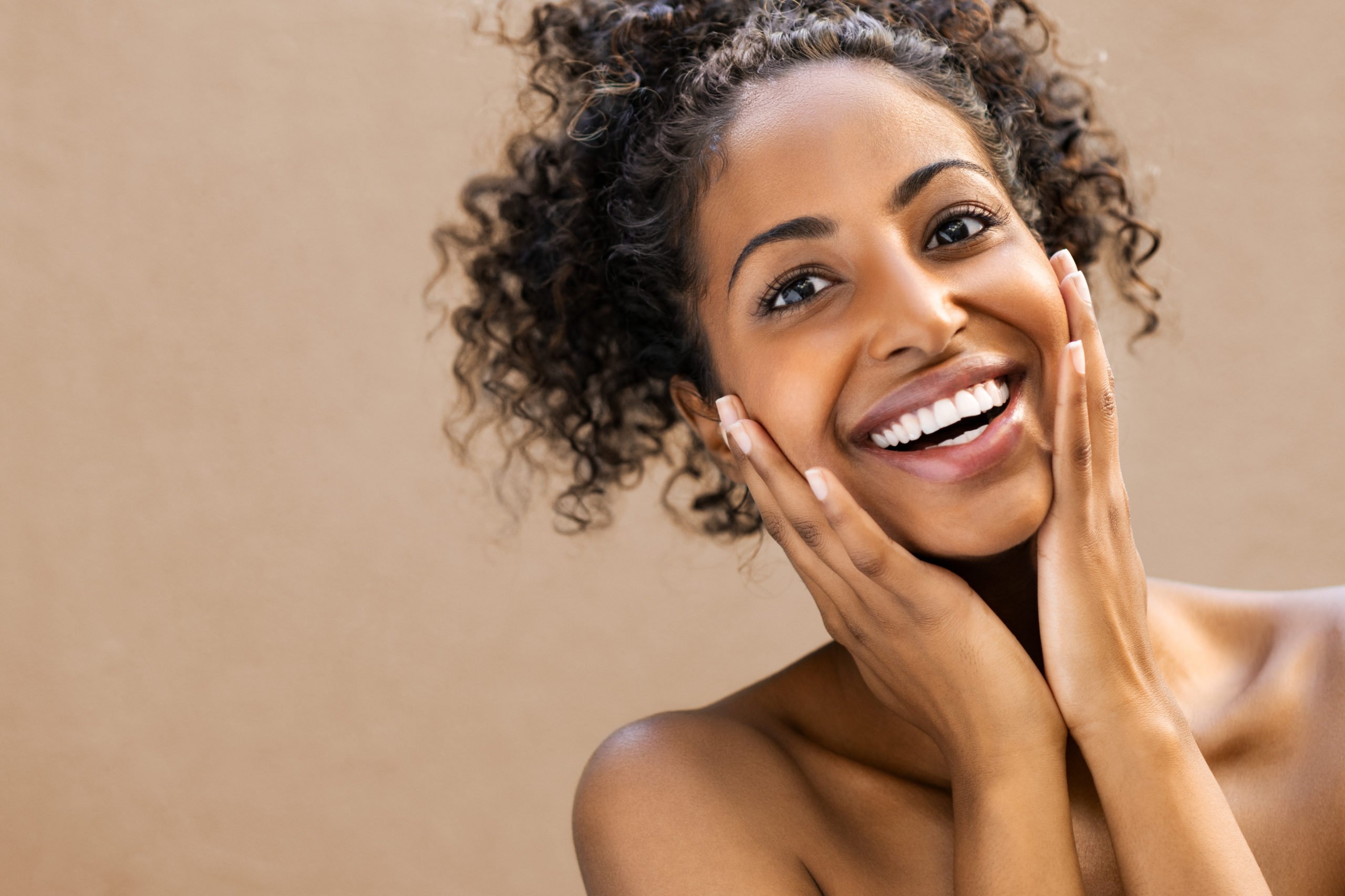 Benefits Of Having A Daily Skincare Routine
Consistency—Skin loves consistency! When we're constantly swapping out our cleansers or moisturizers, our skin doesn't have the time to reap the benefits of what we're feeding it. Find products you love, and stay loyal!
Self-care—Having a routine is great for both our mental and emotional health. [3] Plus, it gives us something to look forward to each day while also feeling productive! The best skin care products will make you look forward to using them and it will never feel like a chore.
Anti-aging—One amazing benefit of a consistent skincare routine is the anti-aging benefits! [4] Protecting and caring for our skin early on and year-round prevents free-radical damage and dehydration spells.
12 Skincare Products Every Woman Should Have
This list is absolutely sacred and should be saved, printed, and forwarded to women everywhere. If I told you how many years it took me to perfect both my nighttime skincare routine and my morning skincare routine, you would wonder why I'm not selling this article for hundreds of dollars. Well, ladies, it's because I love you. So buckle up, take notes, and read carefully. 💕
1. Makeup remover
Rule #1 in skincare 101. Do 👏 not👏 go👏 to👏 bed👏 with👏 your👏 makeup👏on. EVER. Removing your makeup is step 1 in a great skincare routine order. And if you've ever assembled your own shoe rack, you'd know that you learned the hard way to never skip step 1 again.
When to use it:
Whenever you're done being done up! Maybe this is after work or after dinner.
2. Cleanser
Ah, yes. The beloved cleanser. A morning skincare routine is nothing without a great cleanser. Find what works for your skin type, and keep using it! 
When to use it:
First thing in the morning OR right after you workout if you're a morning gym person. For example, if your alarm goes off at 7:00 AM, and your yoga class is at 8:00 AM, there's no reason to wash twice. That will end up drying out your skin.
3. Exfoliator or facial scrub
Knowing your skin type is key when it comes to buying face scrubs and exfoliants. The coarser the beads in the soap or scrub, the more "digging" it does to the skin. So if you have sensitive skin, a light scrub would be best. For drier, troublesome skin, a tough scrub will do the job! The best skin care products will tell you what kind of skin it's created for (dry, oily, etc.) so don't stress too much about knowing how to decide which scrub is for you before hitting the store!
When to use it:
Exfoliators and face scrubs are like weekly touch-ups. They are too harsh for daily use so doing a self-care spa day with these guys once or twice a week is perfect.
4. Toner 
I personally love my witch hazel toner. It's natural, free of additives, and leaves my skin so tight and, well, toned! It digs up and grabs all the dirt and toxins that your cleanser missed.
When to use it:
Right after you cleanse! Just soak a cotton round with it and apply in the same direction and route you would a moisturizer or oil.
5. Serum
Serums, not to be confused with moisturizers! Serums are like prescriptions—they are usually oil- or water-based and offer targeted treatment for whatever your skin's needs are. [2]
When to use it:
This step follows toning, but make sure to give your toner some time to set. I like to give about 2 minutes between toning and adding serum. A quick way to pass the time (without letting too much time pass) is to just brush your teeth! 
6. Face oil
You know you've got the best skin care routine when you're using face oils! These babies are the unsung heroes in my book. For years I was afraid of them because I have pretty oily skin. Once I learned that they're for penetrating our pores with rejuvenating toxin-fighting particles, I love them!
When to use it:
Right after your serum. But just like we wait for our toner to set in before applying serum, do the same here. Let each step b r e a t h e. 
7. Lightweight moisturizer
Use this bad boy to keep your skin dewey and moist. Finding the right one for your skin is key, so don't be afraid to stock up on the sample sizes at the store.
When to use it:
After letting your face oil sit and penetrate for a few minutes, go ahead and add your moisturizer!
8. Sunscreen
For some reason this is the step in everyone's skincare routine order where they get confused. If your daily moisturizer already contains SPF, you can skip this step! But if it doesn't, be sure to lather it on after your moisturizer. After cleansing and toning, you should be applying your oils and creams from lightest to heaviest. So if you ever get stumped on the exact order, just remember that tidbit!
When to use it:
Directly after your moisturizer!
9. Night cream
The key to having the best skin care routine, day and night, is having nighttime specific creams! Night creams are important because they contain beneficial ingredients that work best when you're asleep and out of the sun's UV rays. 
When to use it:
Lather this on after your serum at night.
10. Under-eye cream
Another nighttime skincare routine must! Eye creams are targeted moisturizers that help to reduce puffiness and dark circles under our eyes, and even help to reduce the signs of fine lines and wrinkles.
When to use it:
Follow-up your night cream with this bad boy before getting your Zzz's. 
11. Face mask
First of all, let me tell you that if you have been breaking the bank of face masks, STOP. I've tried every face mask under the sun, from the peel away ones to the wash away ones, and still, my favorites are these at-home, DIY face masks.
When to use it:
Do this once a week or whenever you've had an especially hard day. Pouring yourself a glass of wine while it sits doesn't hurt either! 😉
12. Collagen peptide powder 
Honestly, this may be one of my best skin care products, and by far the most effective! When our bodies are low in collagen proteins, our skin tends to become drier and more prone to fine lines and wrinkles. . Daily collagen supplements have been shown to help moisturize skin, and we all know a well moisturized face is the difference between looking our age or not. [1] I use Super Youth Multi-Collagen Peptides because it's versatile, odorless, and comes in three amazing, delicious flavors. It's become my go-to skincare 101 recommendation and my friends are forever indebted to me for it! They've not only noticed incredible facial benefits, but also experienced less cellulite on their legs, increased joint mobility, and more! Need more convincing? Here are five evidence-based reasons you need to start using collagen for skin health!
When to use it:
Daily! I add collagen powder into my morning coffee, my post-workout smoothies, and even water alone. For the best results, use two to three servings per day.
Mentioned In This Post
SkinnyFit Unflavored Collagen
Look and feel younger with Super Youth Multi-Collagen Peptides! This versatile collagen powder includes 5 collagen types from 4 natural sources to restore youthfulness from the inside out.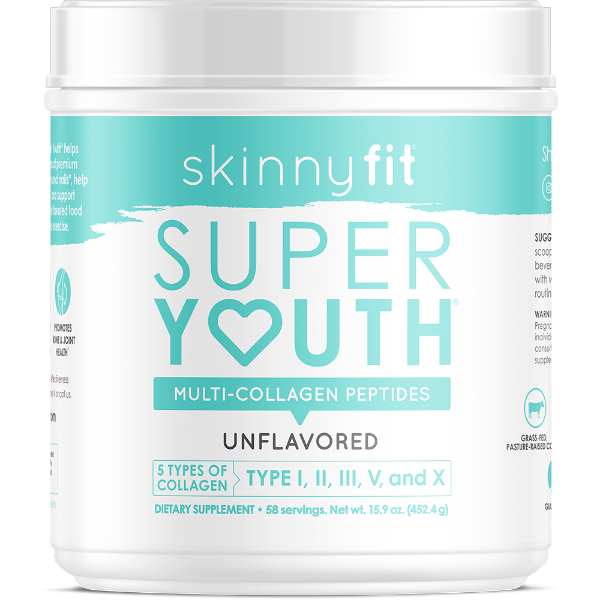 Skincare Routine Order
Okay, the real test of skincare 101 is mastering your skincare routine order. Memorize it, or write it on your bathroom mirror if you have to, but never forget it! Order matters here, so stick to it and watch your face transform!
1. Morning Skincare Routine
Step 1: Cleanser
Step 2: Toner
Step 3: Face oil
Step 4: Lightweight moisturizer  
Step 5: Sunscreen 
Step 6: Collagen peptides
2. Nighttime Skincare Routine
Step 1: Makeup remover
Step 2: Cleanser
Step 3: Toner
Step 4: Serum
Step 5: Night cream
Step 6: Under eye cream
3. Weekly Skincare Routine
4. Monthly Skincare Treatments To Consider 
Facials
Chemical peels 
Dermaplaning
Microdermabrasion 
Microneedling
The Bottom Line 
I hope you found this blog useful and now feel confident in your new skincare routine. If you ever feel like your skin's needs have changed, or you just want a new spin on your regimen, come back to this skincare 101 guide. Maybe it's time for a facial, or you just need a face mask recipe.
If you take care of your skin now, you'll be so glad you did 10 years from now!