Jump To top
By now, you may be familiar with the high in protein, must-have anti-aging secret—collagen. It's become a popularized supplement (rightfully so!) for its extensive list of benefits. [1] But now, we're starting to hear more about hydrolyzed collagen, and hydrolyzed collagen peptides. The health and wellness world can be difficult to keep up with. There's always a new opinion on how to be the best version of yourself, there's always someone that disagrees with the trend, and of course, everyone's body is different.
To help demystify the ever-evolving vocabulary used in the health and wellness world, I wanted to take some time to get clear on hydrolyzed collagen. After reading today's blog, you will have the answers to: What is hydrolyzed collagen? How does it differ from "regular" collagen, and what are the benefits of hydrolyzed collagen powder?
Article At A Glance
What is hydrolyzed collagen?
Benefits of hydrolyzed collagen
Dosage
Best hydrolyzed collagen powder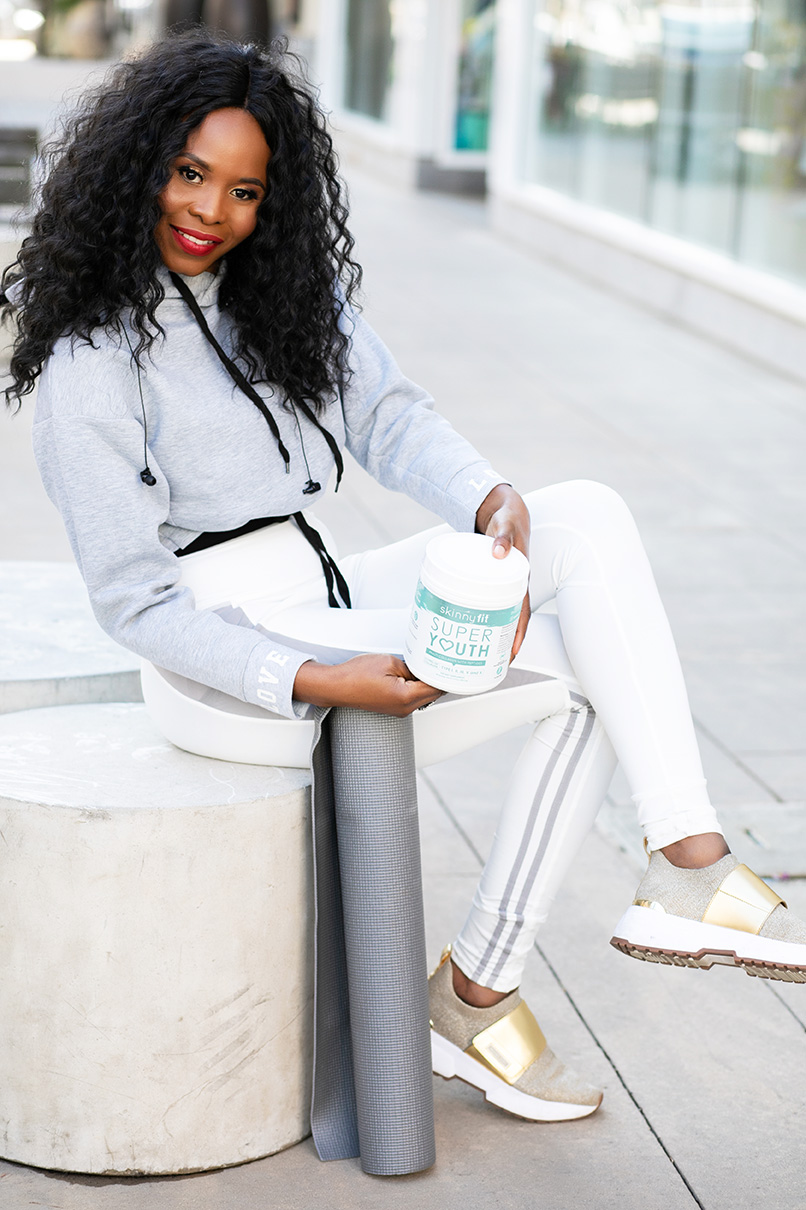 What Is Hydrolyzed Collagen?
Hydrolyzed collagen is simply a broken-down version of full-length collagen. The long-chain amino acids that make up full-length collagen go through a process called hydrolysis, which is a chemical process involving water to help break down compounds. In this process, the long-chain amino acids get broken down into shorter-chain amino acids. The final product is a more easily digested version of collagen, a.k.a. hydrolyzed collagen. Some other names for hydrolyzed collagen include hydrolyzed collagen peptides, which also make up hydrolyzed collagen powder. [2]
Hydrolyzed collagen vs collagen peptides
A common question I get is: what is hydrolyzed collagen? To be very clear, hydrolyzed collagen and hydrolyzed collagen peptides are ultimately the same thing. As mentioned above, hydrolyzed collagen is collagen that has gone through the process of hydrolysis. To be specific, the outcome of the process is hydrolyzed collagen peptides, or hydrolyzed collagen powder.
The reason collagen peptides, or hydrolyzed collagen, is the best type of collagen to take is that it's much easier to digest. The hydrolysis process breaks down the amino acid profile of the collagen protein, making it much more bioavailable to the body. All bioavailability means is the rate in which a substance can be absorbed. I like to think of hydrolysis as the ticket for the fastrak lane in the body. When we consume non-hydrolyzed versions of collagen, it can be much more difficult for the body to ingest and absorb it. One study even showed that taking hydrolyzed collagen peptides over other collagen types helped reach deeper layers of the skin to improve skin appearance. [3] In other words, faster absorption can mean quicker results.
Benefits Of Hydrolyzed Collagen
Hydrolyzed collagen is a great way to support overall health and wellness. It aids in both muscular and joint health, as well as cosmetic appearance. Some of the most noteworthy benefits of taking a daily collagen supplement include: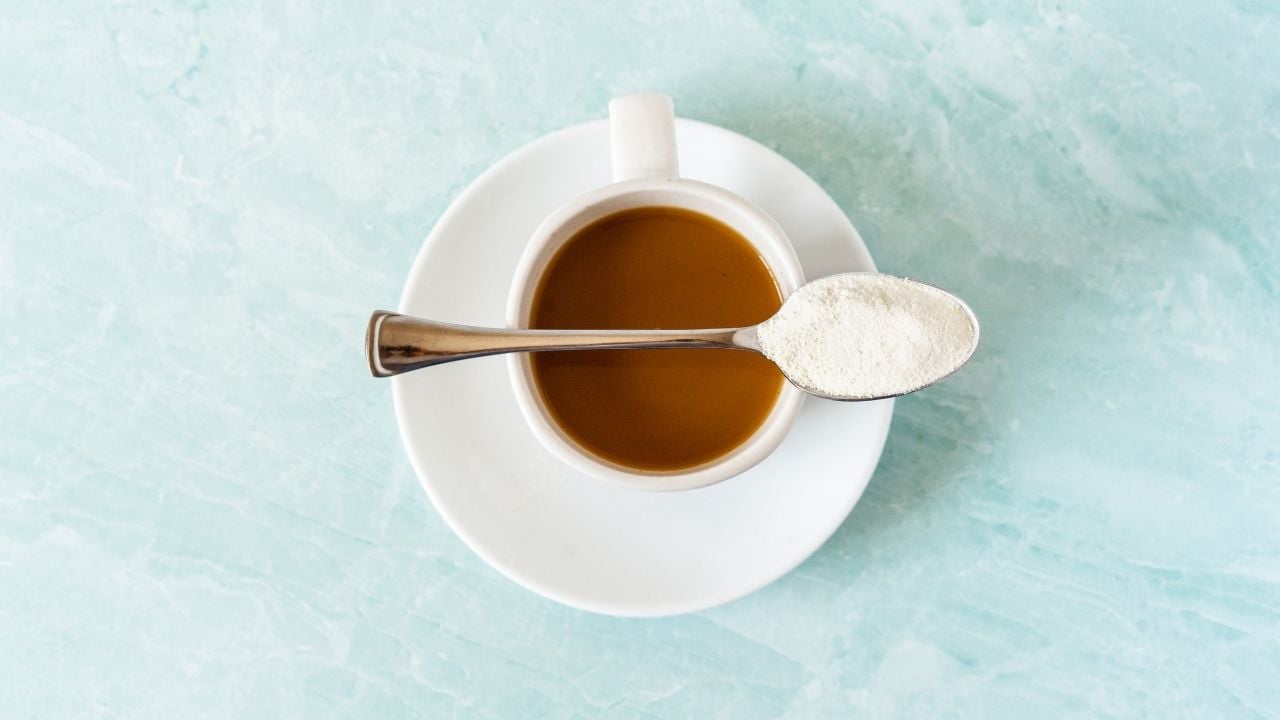 How Much Hydrolyzed Collagen Per Day?
Once the benefits of taking hydrolyzed collagen are clear, the first follow-up question is, "Ok, so where can I find it and how much should I take?" When starting out with a collagen supplement it's important to have a goal in mind, because that will determine how much and how often you should take it.
For overall health, one scoop of a high-quality hydrolyzed collagen powder, like Super Youth, per day is a great place to start. Super Youth contains 8.9 g per scoop, and it's recommended that you take 5-10 g for general health benefits.
If you're looking for beautifying benefits, such as antiaging, reduced inflammation, and stronger and longer nails, taking two scoops per day is where you'll want to be. This falls in the recommended 11-20 g per day range.
For all of the above benefits, plus more internal benefits, such as muscle recovery, reduced joint pain, and improved mobility, you'll want to be taking 21-30 g per day, or three scoops per day.
As your goals change, you can easily adjust the amount of collagen you take per day.
Best Hydrolyzed Collagen Powder
Getting two or three scoops of hydrolyzed collagen powder per day may sound like a lot of work, but don't worry. The reason I love Super Youth collagen is because it comes in three amazing flavors, plus an unflavored option. When you rotate through them, you'll never get tired of taking collagen. Plus, when you start to see and feel all of the amazing benefits, you'll start looking forward to taking it!
Super Youth isn't just a delicious hydrolyzed collagen peptides option, but it's also a healthy (and financially healthy!) one too. It's sugar-free, and only sweetened with stevia leaf extract and monk fruit extract. When compared to other collagen brands, it's not uncommon to find up to 10 g of sugar per scoop in some flavors. If you're taking three scoops per day, that's an extra 30 g of unnecessary sugar!
As far as financial health goes, you can get on a Super Youth subscription program, so you never run out and you get to save money while treating yourself to an amazing daily routine.
Super Youth is also one of the few hydrolyzed collagen powder brands that include all five types of collagen. This ensures that you get all of the amazing benefits of collagen. From external beautifying benefits like reduced wrinkles and cellulite, to internal strengthening benefits like stronger bones and joints, Super Youth has you covered.
Everything we've covered in today's blog should help give you some peace of mind when purchasing a collagen brand, and the confidence to answer questions like "what is hydrolyzed collagen?" with ease. Enjoy the benefits of collagen, and remember to practice patience and gratitude along the way!
Mentioned In This Post
SkinnyFit Unflavored Collagen
Look and feel younger with Super Youth Multi-Collagen Peptides! This versatile collagen powder includes 5 collagen types from 4 natural sources to restore youthfulness from the inside out.