Take Our FREE 28-Day Challenge To Transform Your Body & Feel Amazing!
Written by: Liz Brown - Jan. 26, 2020
Attention ladies! If you are looking for a simple and effective solution to kickstart your weight loss, improve your eating habits, and create a sustainable lifestyle change WITHOUT having to sacrifice your favorite foods or spend hours or at the gym, then you NEED to try the SkinnyFit 28-Day Challenge…
The SkinnyFit transformation challenge was designed to throw out all the guesswork that comes with weight loss and help you live healthier and achieve your goals faster, smarter, and better than ever. (Oh, and it's completely FREE!)
Despite popular belief, one of the biggest struggles that women face when it comes to weight loss today isn't "how to lose weight"—in fact, thanks to the internet and the unlimited amount of information at our fingertips, most women are well informed on the things they should and shouldn't be doing if they want to lose weight…
The biggest struggle isn't learning how to do it, but rather, finding a solution that bridges the gap between an unhealthy lifestyle, and your ideal, healthier lifestyle—without depriving you of the things you love. That's why we created the SkinnyFit Challenge!
This blog will answer all of your questions about the SkinnyFit 28-Day Challenge, give you a sneak peek about what to expect, and how to get started. Here's what we'll cover:
What Makes The SkinnyFit 28-Day Challenge Unique?

Now, I know what you might be thinking…
"I've tried other workout programs and nutrition plans before but none of them worked for me. What makes this 28-day weight loss challenge different than the rest?"
Well…
Being healthy shouldn't and doesn't mean you have to sacrifice the things you love to achieve your weight loss goals—and that's what the SkinnyFit 28-Day Challenge is all about! It's about creating a balance that works FOR YOU while providing simple, effective, and reasonable solutions to everyday struggles.
And when you sign up for the SkinnyFit 28-Day Challenge, you won't have to worry about getting a gym membership, or spending hours upon hours meal prepping food you probably won't eat anyway. You'll be given the freedom to adopt a healthier lifestyle, on your terms, but still see amazing results.
What's In The 28-Day Challenge?

The SkinnyFit transformation challenge was created to help women lose weight, gain confidence, and feel amazing about their health! Everything included is designed to help you reach your goals without disrupting your current lifestyle. Here's what's included:
4-week workout plan for women's weight loss
Exercise modification cheat sheet
Women's nutrition guide
Clean eating grocery shopping list
Delicious and healthy recipes
Weight loss accountability trackers
Supportive online community
1. 4-week workout plan for women's weight loss! (for all levels)
A major component of the transformation challenge is the simple and effective 4-week workout plan that comes along with it. The program was written by a Certified Personal Trainer and created to maximize your results in an "excuse-free" environment. We do this by incorporating three major components:
It was designed with minimal equipment so you can do the workouts virtually anywhere—even in the comfort of your own home.
Every workout and exercise comes with a progression and regression, meaning, no matter if you're a beginner, intermediate, or advanced when it comes to fitness, you will still be challenged and see results!
It was created with realistic and attainable workout objectives in mind so you can sustainably maintain your results over the long-term.
One of the most common reasons why women fail to see results when they start a weight loss program is because the program sets them up with unrealistic and unattainable goals from the very beginning.
For example, let's pretend that the extent of your exercise over the last few years has been going on an hour-long walk, twice a week, and your diet consisted of processed foods, sugary beverages, and sweets. How do you think you, and your body, would adjust if you started a workout program that had you performing HIIT cardio and weight lifting 5-6 times per week? But not only that, imagine having to completely change your diet and eating habits! It's a big change!
Making drastic lifestyle changes in the snap of a finger is a recipe for disaster. Sure, you might kick butt the first week when your motivation is high… but what happens at the end of the week when you're so sore that you can't even walk? Or when you're "hangry" and tired from lack of calories? This usually when most people realize that changing their lifestyle can be pretty darn inconvenient and want to throw in the towel.
And you know what? I wouldn't blame you if you did! Working yourself to the point of exhaustion and deprivation sounds miserable and doesn't get anyone excited about improving their health—it only scares you away!
In the SkinnyFit challenge, we don't expect you to change your entire lifestyle in the snap of a finger. We set you up with three simple and effective workouts each week that require minimal equipment and can be completed in just 20 minutes. You'll get a total-body cardio workout, an upper body and core workout, and a workout to tone your legs and booty every single week (and no two workouts are the same!)
The program progresses in three phases to improve your cardio and stamina, your muscular endurance, and the overall tone and shape of your body. Every week will challenge you but without all the stress and overwhelm that comes with a traditional 4-week workout plan. Additionally, we prompt you to set your own goals—whether it's a movement goal, a diet goal, or even a self-care goal! The 28-day challenge lays the foundation and the framework for success but gives you the flexibility to make it work for your lifestyle.
2. Exercise modification cheat sheet

We understand that every woman's fitness journey is unique, so having a workout program that can be adjusted to fit your specific needs was crucial. Every workout in the SkinnyFit 28-Day Challenge offers a progression and a regression so no matter what your limitations or skill levels are, there's something for you! We've even created a modification cheat sheet to offer alternative movements for those who need it!
3. Women's nutrition guide

If there is one thing I hate most about the "traditional" women's nutrition guide, it's the unrealistic expectation that you can drastically change the way you eat in one day. Not only is this unhealthy for your mental state, but it's completely impractical to believe you'll be successful with healthy eating habits over the long-term. Yo-yo dieting is one of the most common side effects of improper nutrition programming out there and is actually more harmful to your health than you might think!
The SkinnyFit transformation challenge teaches you how to make healthy decisions, without restriction, and to end the cycle of yo-yo dieting for good. You'll have weekly nutrition goals and be given simple tips and tricks to help make the transition into healthy eating easy and attainable. It's all about those little wins, baby! Because a collection of little wins adds up to major changes that can be maintained over the long-term.
4. Clean eating grocery list

Within the challenge, you'll find a clean eating grocery list to help you make healthier choices during your weekly trip to the supermarket. Being more mindful of what you add to your shopping cart can drastically improve your eating habits and help you reach your goals faster. This grocery list is filled with all of the best and most nutritious foods from lean proteins, high-fiber carbohydrates, healthy fats, and more!
5. Delicious and nutritious fan-favorite recipes

Believe it or not, your eating habits are responsible for around 70% of your weight loss! We've compiled a variety of our most popular SkinnyFit recipes that will help trim your waist, without sacrificing flavor. These delicious recipes are totally crave-worthy and will help you stay on track with your fitness goals!
6. Accountability trackers

We understand how overwhelming it can be to start living a healthier lifestyle. With new workouts, new recipes, and new habits to adopt, things can get a little hectic. We thought we'd eliminate any additional stress with a few easy-to-follow weight loss accountability trackers, habit worksheets, nutrition checklists, and workout calendars to help keep you on track and organized!
7. Online weight loss community & support

When it comes to reaching your goals, having a community of support can not only make the process easier, but more enjoyable, too! Throughout the challenge, you'll gain access to our amazing Facebook community and be surrounded by thousands of women who can provide endless support, connection, and motivation. Oh, and they are all in it to win it, just like you! By staying connected to our community, you can stay up-to-date on how other women are doing throughout the challenge, share your favorite healthy recipes and workouts, and maybe even make a friend or two throughout the process!
What's even better is that by joining our Facebook group, you will gain access to bonus workouts and more recipes! This is one weight loss community you will definitely want to be a part of!
Real Results From Real Women!

Over 10,000 women (and counting) are seeing incredible results with the SkinnyFit 28-Day Challenge! Here's what they have to say…
"Here are some pictures of my transformation journey. It's never easy but when you put in the work, it shows! I believe that I don't have to give up everything I love to get healthy results." – Crystal Lorraine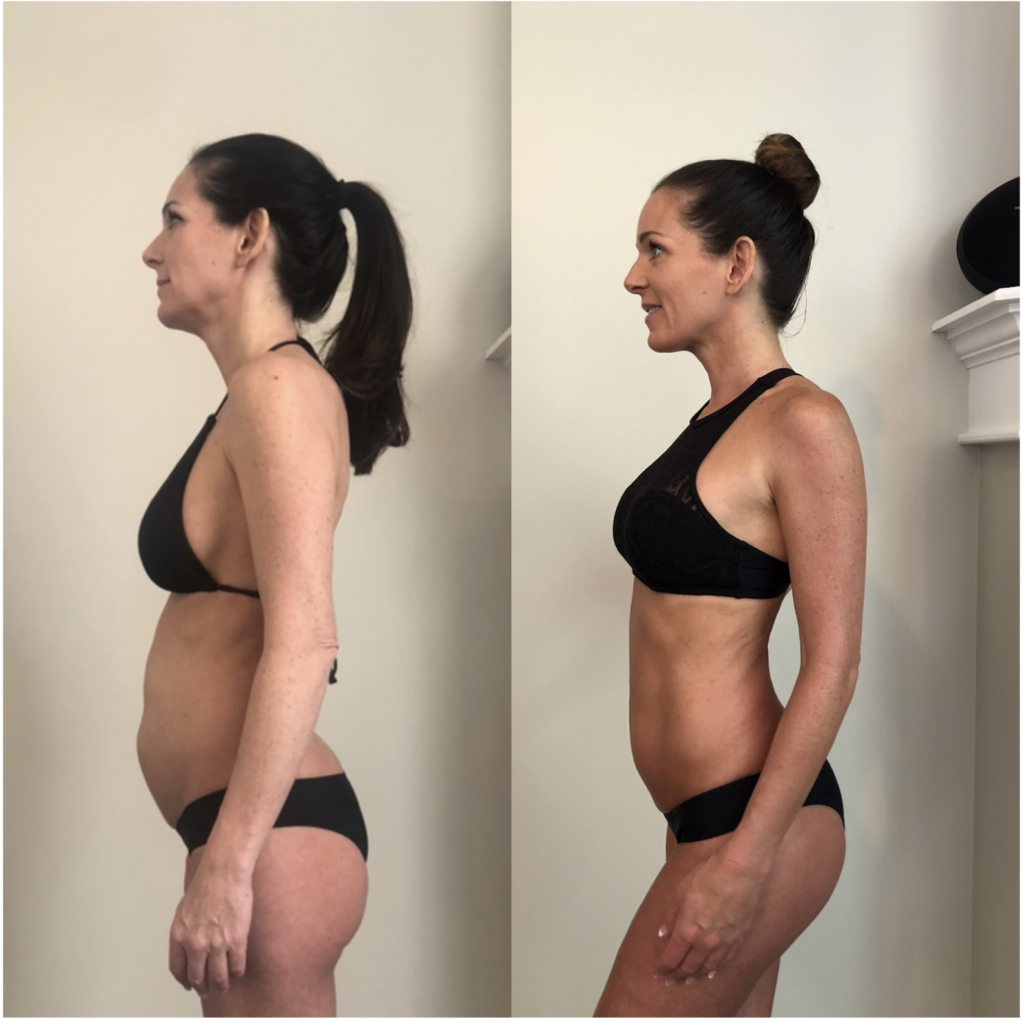 "I've been taking Skinny Fit on my journey to health, and I've never felt (or looked) better! I'm a 46-year-old single mother of 5. If I can do it, anyone can do it!" – Stephanie Page
"My little sister introduced me to SkinnyFit, after looking at her results I decided to try it. It has been the best decision I've ever made since I proposed myself to make a change into my life. I started seeing results within days. Friends and family started seeing my radical change into my new transformation. I know feel confident and I definitely have recommend SkinnyFit to my friends." – Maria M
What Do I Need To Get Started?

To make sure you get the most out of the challenge, we recommend our SkinnyFit must-haves below! Not every product is mandatory, but we've found that people who prepare with the right SkinnyFit supplies tend to be stronger, healthier, and happier with their results!
Super Youth Multi-Collagen Peptides

Turn back the hands of time with our anti-aging powerhouse, Super Youth Collagen! Add any of our delicious flavored formulas right to water to sip all of the amazing benefits. Or mix our versatile unflavored Super Youth with any of your favorite flavored foods or beverages!
Erase Wrinkles & Cellulite
Grow Longer Hair & Nails
Strengthen Bones & Joints
Soothe Digestion & IBS
Click here to learn more about Super Youth!
Detox Energizing Tea Blend

Detox tea is a delicious blend of 13 powerful, metabolism-boosting superfoods! Shed fat, fight bloating, and increase your energy, without the crash!
Trim Your Waist Naturally
Eliminate Bloating
Boost energy
Fight Harmful Toxins
Click here to learn more about Detox!
Essential Superfoods Bundle

Juicing made simple! Our best-selling Beauty Juice and Skinny Greens Superfood Juice Powders are the best beautifying and slimming duo to help hit the reset button on your health.
Glowing Complexion
Increased Energy, Decreased Stress
Slim Down Naturally
Daily Dose Of Fruits & Vegetables
Click here to learn more about the Essential Superfoods Bundle!
Workout Warrior Bundle

The Workout Warrior Bundle includes every gym-goers perfect pair: Jump Start Pre-Workout and Repair & Recover Post-Workout supplements. PLUS our best-selling spill-proof shaker bottle.
Natural Boost Of Energy
Increased Endurance & Mood
Speedy Muscle Recovery
Promotes Lean Muscles
Click here to learn more about the Workout Warrior Bundle!
How To Download The 28-Day Challenge For FREE

It only takes 28 days to make a habit, will you make the next 28 count? Join the challenge for FREE today by clicking the link below!