Jump To top
Has anyone else been counting down the days until summer? Well, it's finally here, which means it's time for exciting vacations and much needed time off to relax and unwind. If you've been planning a big vacation and want to ensure that you'll be feeling (and looking!) like the absolute best, most confident version of yourself, then it's essential to detox your body. A pre-vacation detox can help you slim down, hydrate your body, and boost your energy, ensuring that you stay on track with your health goals. I've created a little roundup of my favorite detoxes to try out this summer just for fun, or in preparation for vacation, so you can look and feel amazing while enjoying your time off.
Get Vacation-Ready & Slim Down With These Detoxes
Detoxing before a vacation isn't about extreme measures or deprivation; it's about making mindful choices that support your body and mind. If you really think about it, it's an act of self-care and self-love that sets the stage for your most ideal vacation experience. Whether you're wanting to flaunt around confidently in that new swimsuit, boost your energy levels for sightseeing, or simply enhance your overall well-being, pre-vacation detoxing truly is the secret key to success. Keep these detoxes handy this summer and get ready to shine from the inside out and embark on your vacation with a renewed sense of confidence, radiance, and vitality! 
Slimming Detox
If your goal is to slim down and banish the bloat before your vacation, a slimming detox can help you shed some pounds and feel confident in your cutest swimsuit. These are my favorite slimming detoxes!
Water detox – drinking plenty of water can help flush out toxins and reduce bloating, making you look & feel slimmer
Green smoothies – green smoothies consisting of leafy greens, fruits, and veggies can help boost your metabolism, aid in weight loss, and provide essential nutrients that your body craves!
Detox teas – detox teas made with natural ingredients like ginger or lemon can help reduce inflammation, improve digestion, and aid in weight loss. If you haven't tried it by now, you 1000% need to get on the SkinnyFit Detox Tea train. It's my favorite detox, tastes amazing, and is the perfect option for a quick detox to start off the day or to prep for a big event! 
Apple cider vinegar – drinking apple cider vinegar before meals can help reduce appetite while also aiding in digestion! It's also a guarantee for expedited, healthy weight loss.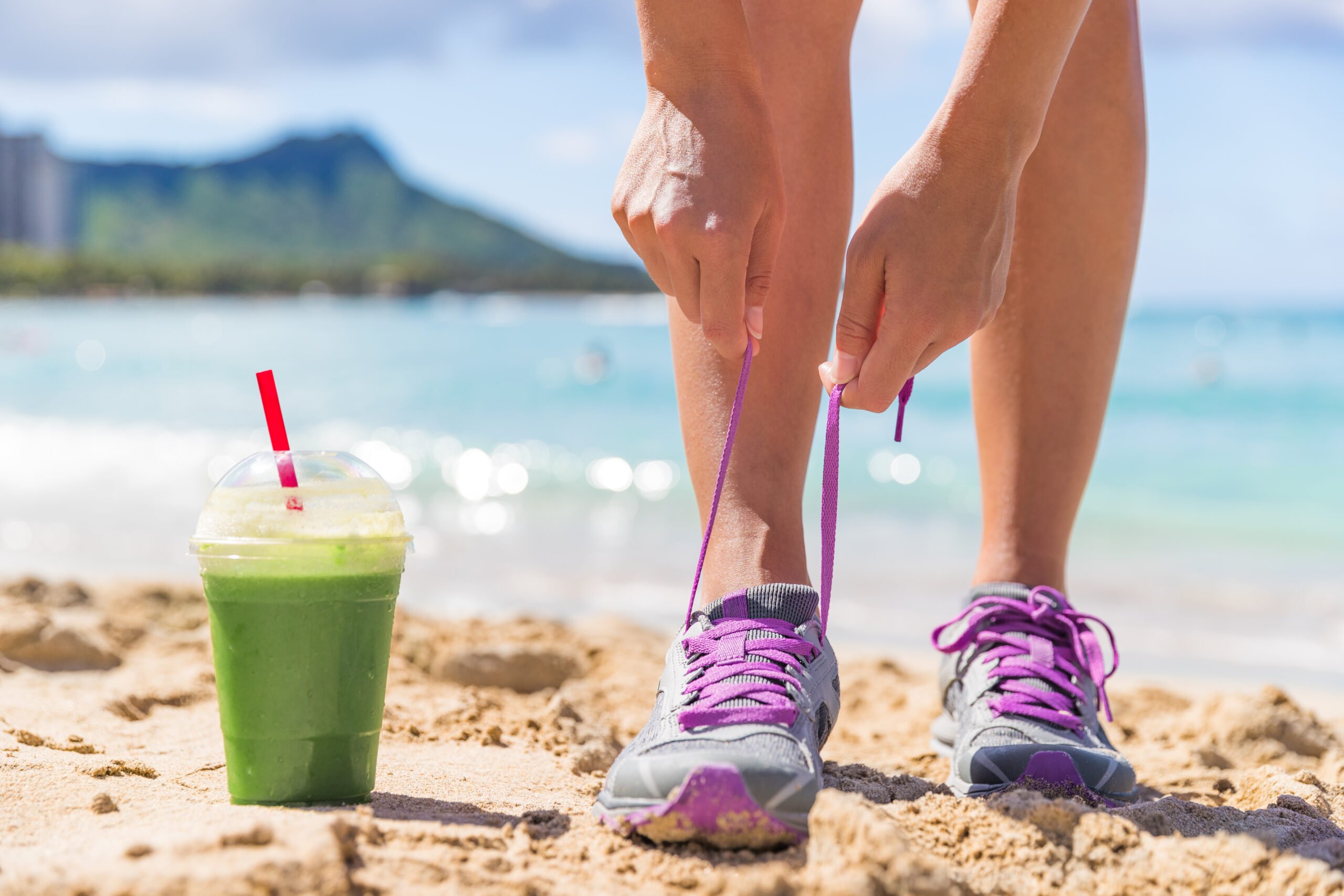 Hydrating Detox
Feeling dehydrated and bloated? A hydrating detox might be the right one for you! It not only helps flush out toxins with every sip, but also keeps your body happy and hydrated. These are my favorite hydrating detoxes: 
Cucumber water – drinking a good amount of cucumber water per day can help flush out toxins, reduce inflammation, and of course, keep you hydrated.
Coconut water – does anyone else love drinking those cute little cartons of coconut water from the grocery store? Well, it's high in electrolytes, which can keep you hydrated while also reducing bloating…and it's ideal to consume directly after a vigorous workout! 
Herbal teas – peppermint, chamomile, ginger, and other delicious herbal teas can also reduce inflammation and improve your digestion, all while ensuring that you're staying hydrated.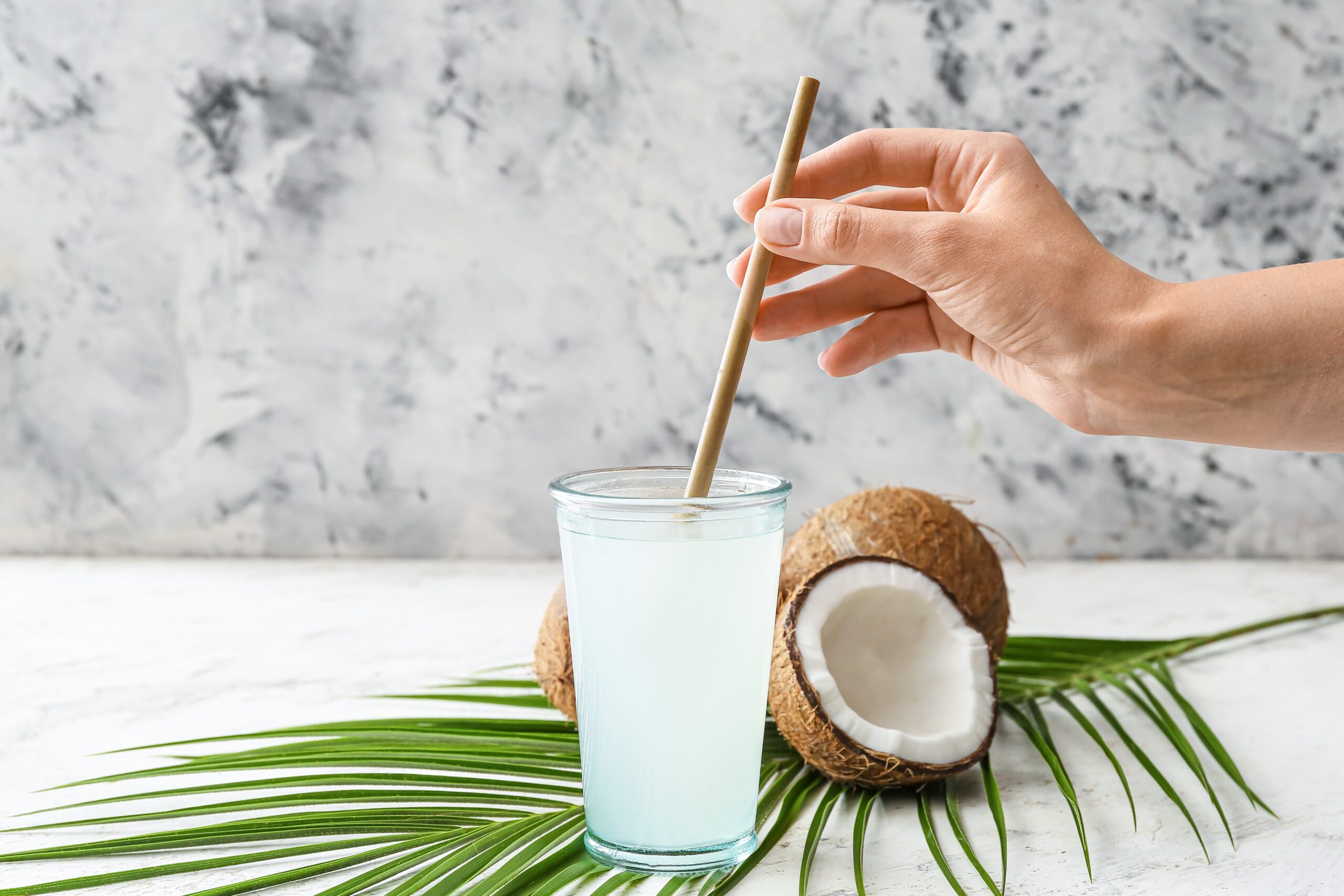 Energizing Detox
Tired, bloated, and feeling sluggish? This is not how you want to feel on a vacation. Energizing detoxes can help boost your energy levels naturally while improving your overall well-being! These are my favorites below: 
Lemon water – drinking a glass of warm lemon water can help boost your energy and set you up for success through the rest of the day. It also provides a handful of essential vitamins & minerals which is a bonus! 
Green tea – packed with antioxidants, green tea is a great natural source of energy that can give you a gentle boost to power through your day. Simply incorporating a cup or two into your daily routine can provide a gentle pick-me-up, keeping you energized and focused without the dreaded caffeine crashes. 
Superfoods – these nutritional powerhouses are packed with vitamins, minerals, antioxidants, and phytochemicals that work together to nourish your body and enhance your overall well-being. Incorporating a variety of superfoods into your diet, like chia seeds or goji berries, can provide your body with the essential nutrients it needs to thrive and maintain optimal energy levels.
Mentioned In This Post
SkinnyFit Detox Tea
Slim down, soothe bloating, and boost your energy naturally! Unlike other detoxes, SkinnyFit Detox has NO laxatives and is made with 13 metabolism-boosting superfoods.