Jump To top
Your immune system loves it, your dermatologist recommends it, and the flu bug fears it. What are we talking about here, why, vitamin C of course! We've all heard of it, but have you also heard of ascorbic acid powder and how does it relate to vitamin C? In this blog I'm going to cover everything you need to know about vitamin C, ascorbic acid powder, and how these two are connected! What's even better is you'll learn how to use ascorbic acid powder for luminous, glowing skin. 
Article At A Glance
What is ascorbic acid?
Benefits of ascorbic acid
Vitamin C powder for face & skin health
Best ascorbic acid powder 
What Is Ascorbic Acid?
Ascorbic acid powder might sound fancy, but it's really just vitamin C! Don't be fooled though, not all vitamin C is created equally. Vitamin C has a variety of health benefits, skin health being one of them. But, it's important to note that not all forms of vitamin C can pass through your skin. If you want your skin to be able to benefit from it, it needs to be in the form of, you guessed it, ascorbic acid powder. 
Is Ascorbic Acid & Vitamin C The Same?
Vitamin C is a water-soluble nutrient that is found in certain foods, or made into a dietary supplement. Ascorbic acid is the specific form of vitamin C that occurs naturally in food. So, the short answer is, yes!  
Benefits Of Ascorbic Acid
Vitamin C, or ascorbic acid, is considered an essential nutrient. Your body is unable to produce it naturally so you must obtain it through your diet or in supplement form. A few types of supplements include vitamin C powder, ascorbic acid powder, or other vitamin C beauty products. Here are some of the amazing benefits you can expect from ascorbic acid. 
Antioxidant protection—Vitamin C is an antioxidant, so it helps protect your skin cells from damaging free radicals caused by harmful UV exposure. Cell damage can also be caused by environmental factors such as pollution and smoking. All of these can damage your skin by creating free radicals, so adding ascorbic acid to your skincare routine can help keep us looking young!
Collagen production—Collagen is the most abundant protein in our body, and makes up our skin, hair, nails, bones, and joints. When we reach the age of 25, our collagen production starts to slow down, which can cause wrinkles, brittle hair and nails, and weak, painful joint movement. Vitamin C helps the body produce collagen, which can thicken the dermis. This can lead to fewer wrinkles, firmer skin, and a more youthful appearance (1). So, when you include vitamin C into your diet or skin regime, you are helping put a stop to the inevitable "collagen slowdown" that occurs as we age.
Melanin production—The great thing about aging? We have our experiences, our encounters, and our memories. The not-so-great stuff? As we venture out into life each and every day, we're met by more and more sun exposure. Sun exposure, while warm and happy, ages the skin and creates dark spots. Ascorbic acid helps inhibit melanin production. This can lighten your complexion, brighten dark spots, and even out skin tone. (2)
Boosts immunity—Vitamin C helps the body produce white blood cells called lymphocytes, which protect the body against infection. Vitamin C is an essential defense mechanism for the body, and can help shorten the duration of colds and other infections.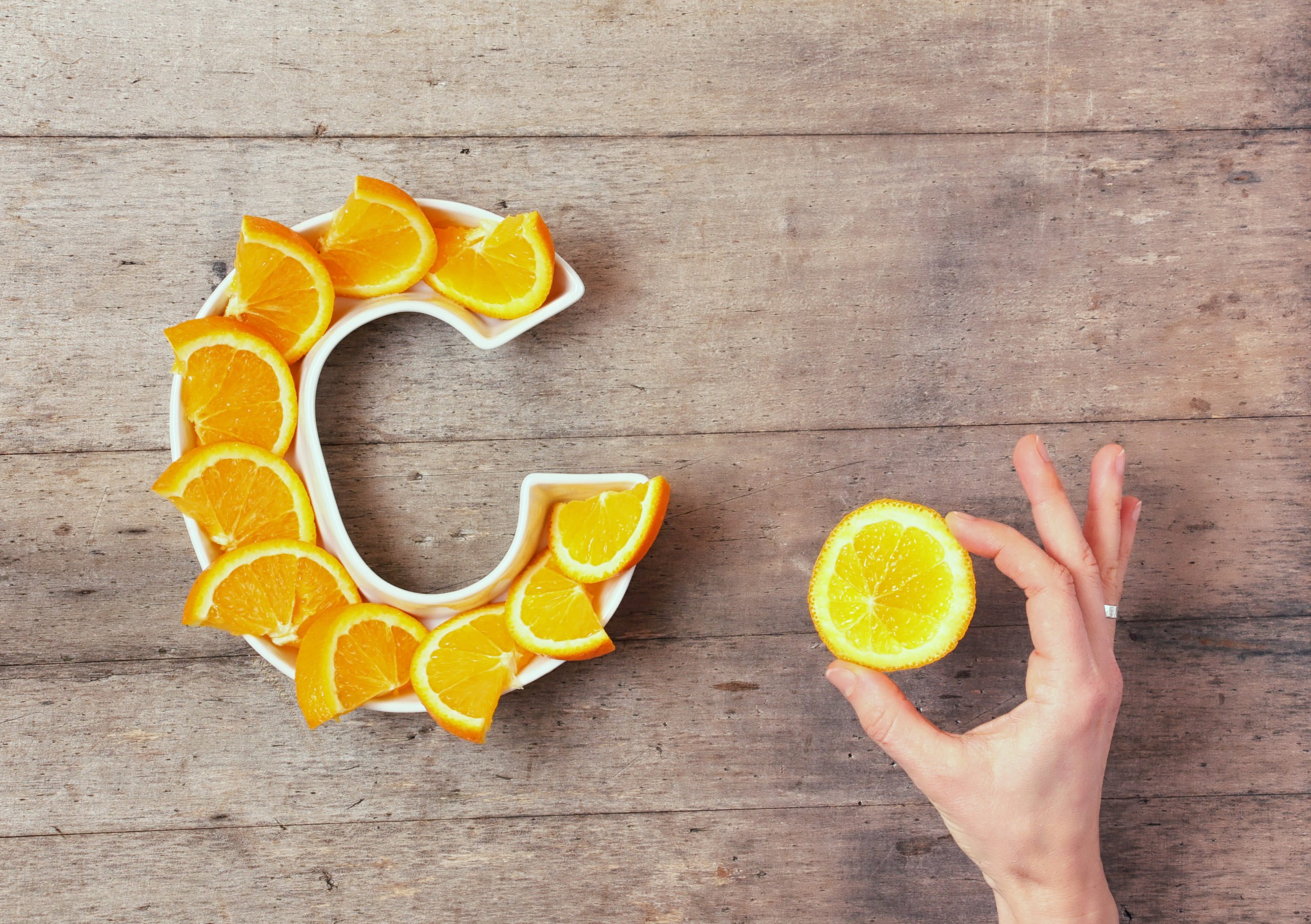 Ascorbic Acid Powder & Vitamin C Powder For Face
When you add up all of those impressive benefits, it's no wonder why vitamin C powder and vitamin C powder for face are recommended by dermatologists and celebrity doctors everywhere. Adding vitamin C powder into your beauty regime is a recipe for youthful, healthy, radiant skin.
Vitamin C powder is an easy way to add Vitamin C into your daily routine, and you can apply it directly to your face, or mix it with your favorite face lotion or serum. 
Best Ascorbic Acid Powder 
Another easy way to get your daily dose of vitamin C powder, or vitamin C powder for face, is with delicious and nutritious, Beauty Juice! Beauty Juice is an amazingly beneficial red superfood powder that contains a whopping 300mg of vitamin C powder in every scoop! 
But it doesn't stop there. Beauty Juice is loaded with 35 other beautifully beneficial ingredients for a truly all-in-one "younger you" solution! Rather than spending loads of moolah on buying all of these ingredients separately, Beauty Juice contains four powerful blends, making it an incredible value for your dollar. 💰
Antioxidant Superfood Blend—This blend provides antioxidant protection to help fight off free radicals and help prevent cell damage. Antioxidants are essential in protecting the body and keeping it healthy, perfect for the upcoming winter months! 
Pure Vitality Energy Blend—Looking for a pick-me-up? This energy blend is 100% natural, giving you steady, clean energy that lasts throughout the day. Unlike coffee, you won't experience the crash or caffeine jitters from this blend. What's more,  It contains powerful adaptogens that help improve mood and reduce stress!
Power Probiotic Blend—When your gut is happy and healthy, so is your entire body! Regulate digestion and soothe uncomfortable bloating with the powerful probiotic strains in this blend. They even help to curb your appetite so you can reach your weight loss goals even quicker!
Anti-Aging Beauty Blend—If vitamin C powder for face came to mind when you read the title of this blend, you're on the right track! This anti-aging blend contains vitamin C powder, or ascorbic acid powder, for a youth-rejuvenating concoction that you can simply sip! 
Pretty impressive, huh? With the abundance of healthy, body-loving ingredients in the scrumptious acai berry-flavored Beauty Juice, it will not only become your age clock's best friend, but it'll have your wallet smiling, too. 😁
Mentioned In This Post
Beauty Juice Red Superfood Powder
Beauty Juice is a delicious adaptogenic, anti-inflammatory superfood blend containing all of your essential daily nutrients in one simple, açai-flavored scoop!