Jump To top
BMI and Body Mass Index: These words have been feared by many  because for decades, your BMI determined if you were, well, obese, overweight, average, and/or underweight based on your height and scale weight. The BMI chart has been regarded as the gold standard in measuring one's "health" state, but is it actually an accurate way to measure body fat? Science is starting to think otherwise…
So, let's find out why! In this blog, we'll discover whether the BMI chart is an accurate way to measure body fat, or if it's completely outdated. Similarly, we'll look into some alternative methods for measuring body fat that can provide more context to the state of your health. 
What Is BMI? 
BMI, or body mass index, measures a person's body fat based on their height and weight. You can find your BMI by using this simple BMI calculator, or using the BMI chart below.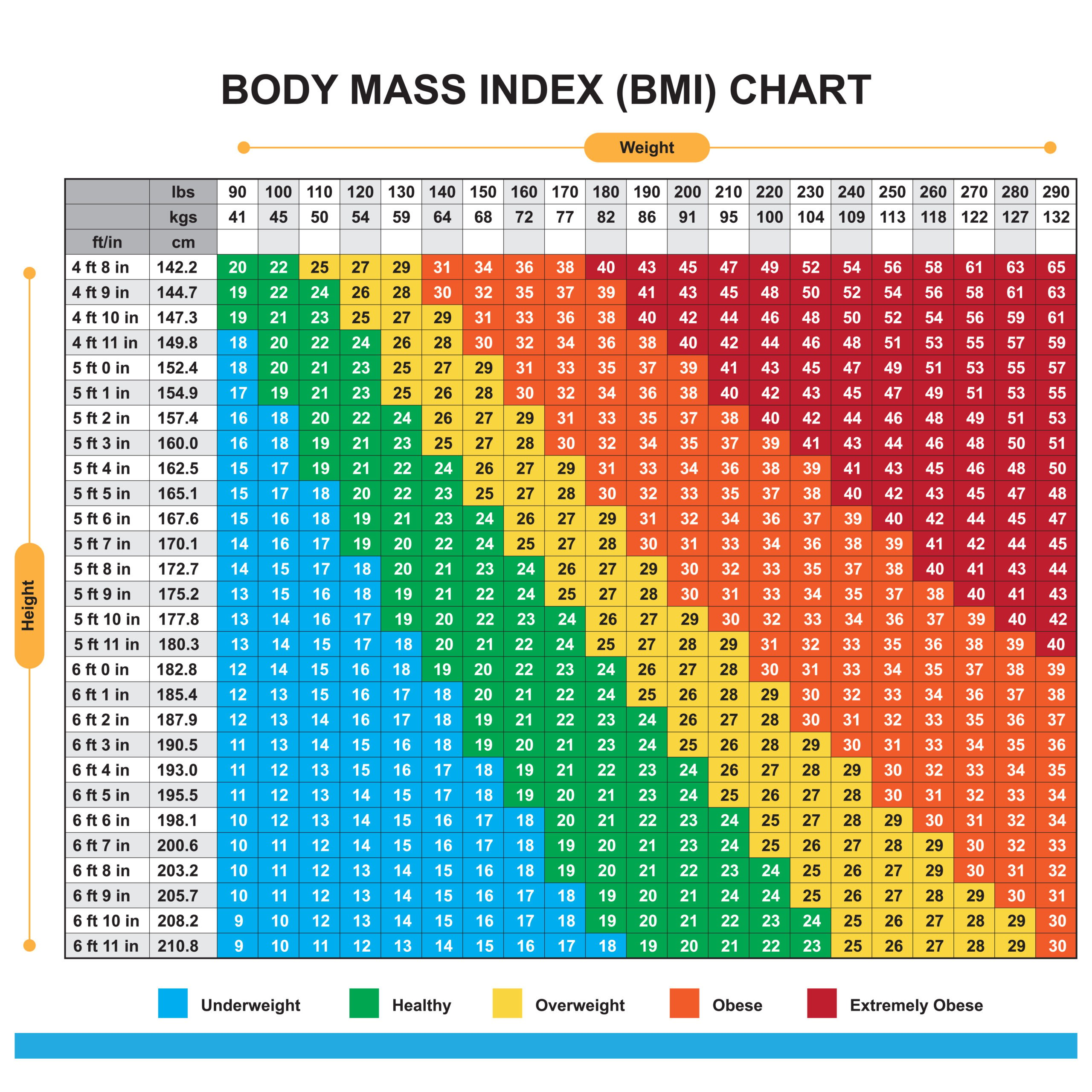 This is what your BMI number means [1]:
Under 18.5 is considered underweight
18.5-24.9 is seen as average weight
25-29.9 is seen as overweight
30 and above is seen as obese 
There are three different classes within the obese category:
Class I Obesity: 30-34.9
Class II Obesity: 35-39.9 
Morbid Obesity: 40+ 
Those with higher body fat are considered to be at higher risk for things like type 2 diabetes, high blood pressure, heart disease, strokes, sleep apnea, and fatty liver disease, to name a few. 
But before you use your BMI measurements as the holy grail of your health situation, let's see what science has to say about it.
How Accurate is BMI?
BMI has been a widely used method by doctors since the 1830s, but recently, scientists have been questioning its accuracy. This is because BMI does not take into consideration many things such as muscle mass, bone density, overall body composition, and sex differences. 
BMI also doesn't take into consideration where the body holds fat. For example, belly fat, which is a visceral fat, is one of the more harmful types of fat in the body. It develops around organs like the liver, and releases agents that can disrupt the body's ability to balance energy. Even people that are considered to be thin can have high levels of visceral fat. So even though their BMI might tell them they are healthy, they could actually be at higher risks for health problems. 
BMI has been largely used to evaluate and measure weight and obesity because it is easy for doctors to take during a visit, but it leaves out important factors that can affect someone's health even if they are considered to be at an "average" BMI. 
Do you drink or smoke? How many days per week do you exercise? What does your daily diet look like? These are all contributing factors to your health that BMI may not take into account. 
Let's say, for example, you lift weights. That buff bod of yours might end up with a high BMI because muscle weighs more than fat. So while you might be flexin' hard in the mirror and showing off those guns, your BMI may tell you you're overweight. 
And on the opposite side of the spectrum, those with a not-so-healthy diet and no muscle might fall under the "normal" BMI category. 
My point is, if you're feeling insecure about your BMI, please please take into consideration other factors that BMI doesn't account for. Your BMI measurement may not be totally accurate, and it's important to think about other factors when assessing your health and weight.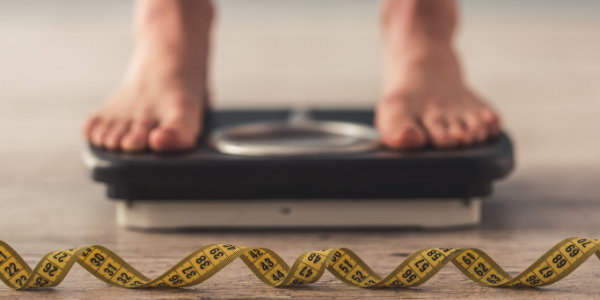 Other Methods Of Measuring Weight & Body Fat
Okay Samantha, so how the heck am I supposed to measure my body fat?! While there's not a universally accepted alternative to the BMI chart, here are a few alternatives that have good support from the scientific community.
Body Volume Indicator (BVI)
A team of Mayo Clinic researchers released a new kind of scale, the Body Volume Indicator, or BVI. This measurement is a ratio that compares your total body volume to the volume of your abdomen (2), which can be taken by using an app. This measurement was developed this way because our waists tend to hold more excess fat.I have not personally tried this measurement tool, so I cannot say with certainty that it is accurate, however there does seem to be some good buzz around it.
Bioelectrical Impedance Analysis (BIA) 
If you've ever met with a personal trainer, they likely determined your body fat percentage using a BIA device or the skin caliper measurement (which I'll explain in the next section). BIA is a commonly used method for estimating body composition, in particular, body fat and muscle mass. In BIA, a weak electric current flows through the body and the voltage is measured in order to calculate impedance (resistance) of the body. It takes into account water weight, bone mass, as well as body fat and muscle mass to give a relatively accurate body composition analysis. [2
Skinfold caliper test 
If you're not a fan of being pinched and poked, this body fat measurement test may not be for you, but rest assured, it is an accurate method for determining body fat percentage. The skinfold caliper test uses a caliper device that literally pinches the fat on your skin. Measurements are taken from numerous parts of the body including the abdomen, scapula, arm, and thigh. Because this is a manual test, the skinfold caliper test can be a +- 5% due to human error. 
The Verdict
So, what's the easiest way to assess your body fat and health situation? Consider all of the factors. This includes your age, gender, medical history, and family history. Speak with your doctors about all of these things to get the full picture, and take every factor into account when thinking about your future health.You can't reduce your health situation down to a number, specifically, your BMI. While your BMI is a good place to start, all factors should be considered when assessing your health.