Jump To top
If you're anything like me, you get bored of the same workout routines. It's tough to stay motivated when you're not switching things up, and 2020 of all years has been anything but motivating…
These fitness trends are here to save anyone experiencing a mundane routine, to inspire, drive, and excite anyone looking for a fitness change! What new fitness trend will you try? Check out these easy-to-incorporate 2020 fitness trends—try one, or try them all!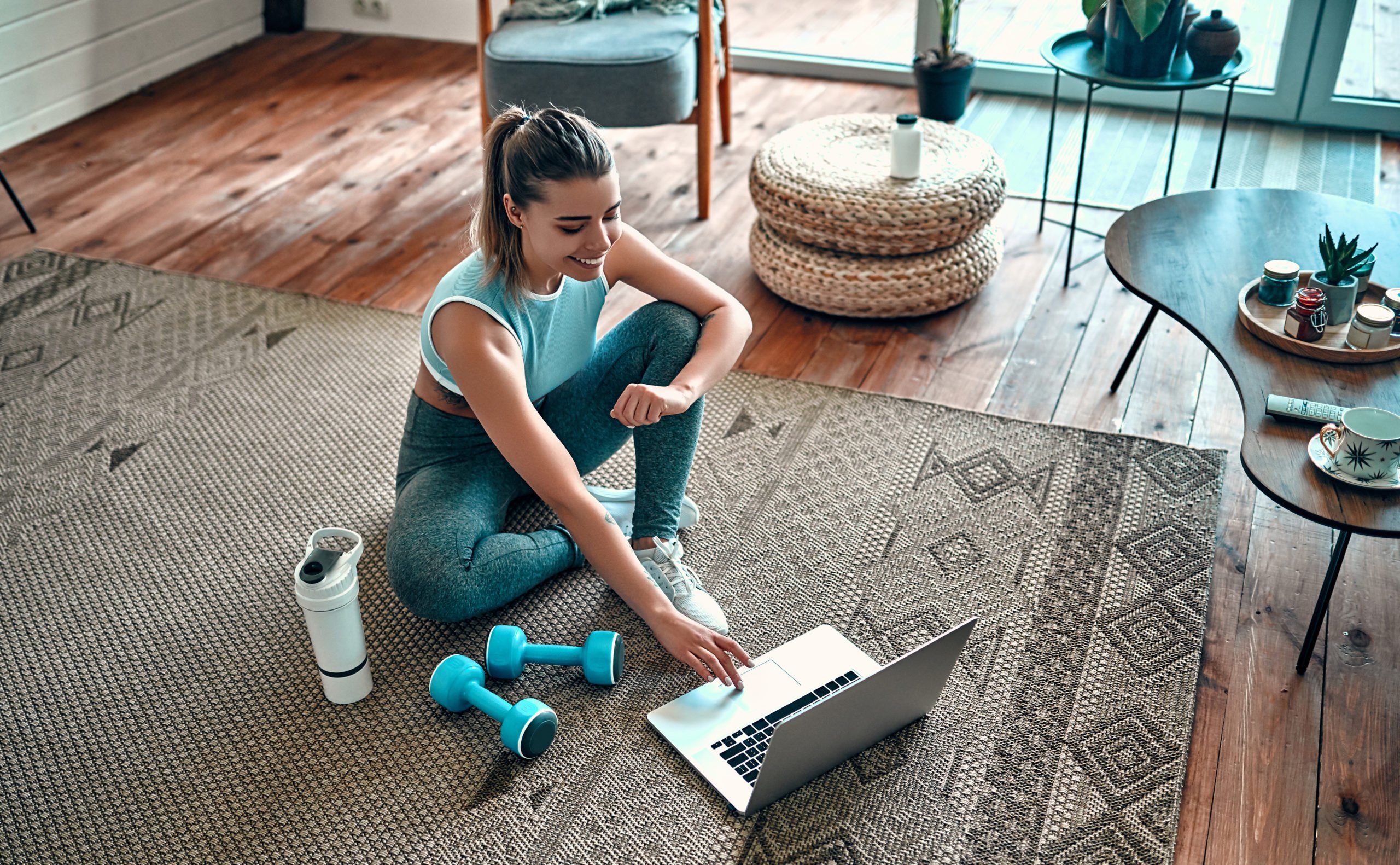 1. Wearable Technology
Tracking your progress is easier than ever now with wearable technology. From fitness trackers and smart health watches, to GPS tracking devices and heart rate monitors, swooping in on wearable technology will help you hold yourself accountable. These tech fitness trends have been on the rise recently, and for good reason. You can set specific goals each week to see how far you've come in an instant to keep you motivated and keep you going!
2. Community-Driven Fitness 
Staying on track with your fitness goals can be a struggle—you're not alone! Studies have found that working out and dieting with others is a great way to keep yourself accountable, stay motivated, and get new ideas for exercises and healthy recipes! With social media, live-stream classes, and fitness apps, you can now easily have your very own cheer squad while empathizing with others along your health journey. The SkinnyFit Community is an amazing place for this. It's free to join, and is filled with like-minded people just like you inspiring one another. It's also filled with healthy recipes and free at-home trendy workouts!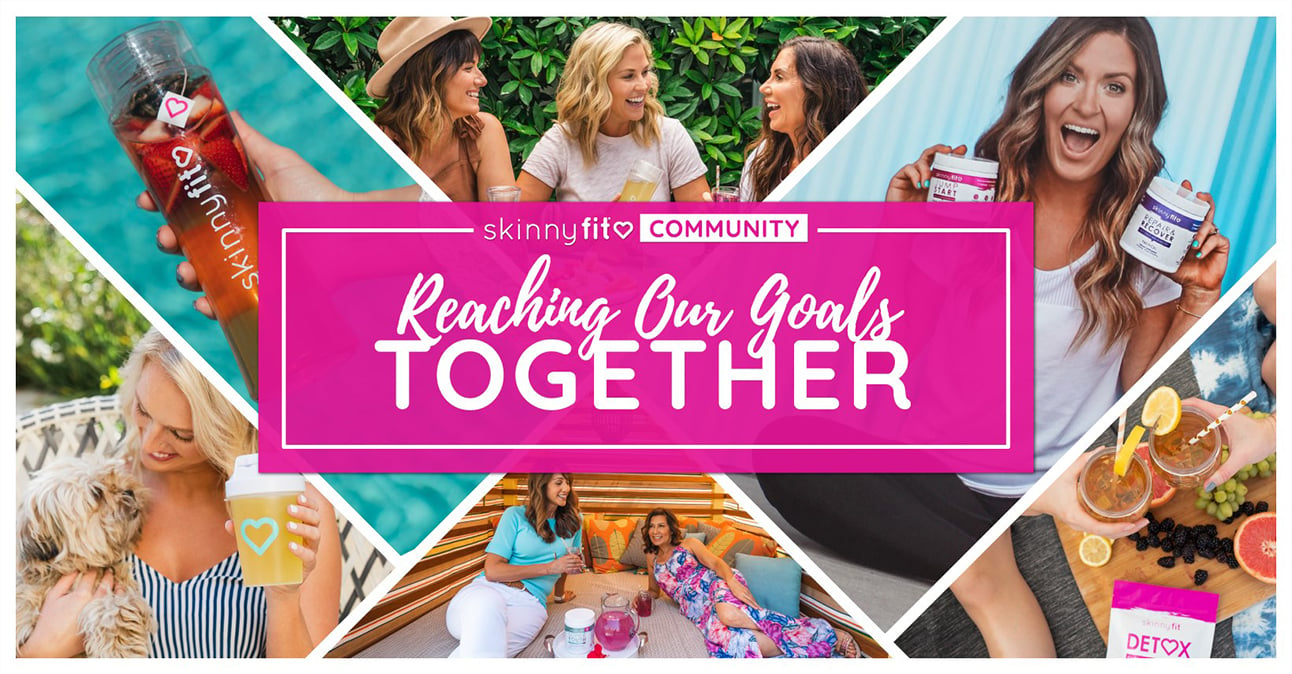 3. Virtual Fitness and Trainers
When it comes to fitness trends, going virtual has never been more prominent, for obvious reasons. There are tons of fitness apps offering trendy workouts, and even live classes where you can work with a trainer right at home. 
4. HIIT
HIIT has been gaining popularity for a while now, but in these days of quarantine, it's one of the top fitness trends for 2020 because it can easily be done at home. If you're looking for a quick workout that burns a ton of calories in a short period of time, HIIT is for you! If you're new to HIIT training or interested in learning more about the benefits for fat loss, check out this blog post for HIIT for beginners  and a trendy workout that'll leave you feeling lean and clean! 
5. Outdoor Activities
Okay, I know that this might not seem like a new fitness trend, but now that gyms have been closing, the great outdoors is a wonderful escape to get some fresh air and do some workouts using nature! Use a tree to do incline up push-ups, or pick two trees and time yourself running back and forth from them. There are also online trendy workouts you can download on your phone and take with you. No matter what you choose, you'll feel great getting out of the house (safely), and burning some calories while doing it!
6. Yoga HIIT
This hybrid is a trendy workout I can get behind! I've always enjoyed yoga on its own, but adding in high-intensity interval training at the same time is a double workout bonus! To do this fitness trend, combine HIIT exercises with dynamic yoga poses. There are apps available to help you come up with routines, or use your favorite exercises from the two and pair them together. 
7. Mindful Workouts 
Working out has always been a great way to reduce stress and relieve anxiety, and now more than ever is it important to focus on this as you are doing your workouts. When practicing this new fitness trend, focus on how each movement makes you feel, concentrating on your breath. When you complete your workout, take some time to appreciate what you just did for your body, and if you have time, do a quick meditation session to calm the heart rate and show appreciation to yourself. And yes, there's a meditation app for that. 😉
8. DNA Testing and Genome Mapping
This new fitness trend is all thanks to today's advancements in technology! You can now actually customize your fitness based on biology. DNA testing kits for fitness are now available to help you gain a better understanding of your genetic makeup and how that relates to your fitness performance. This new fitness trend can help you learn what hormones might be preventing you from losing weight, and can help gauge your fitness level while providing suggestions for your health routine. 
9. Training With Free Weights
Training with free weights is another trendy workout I can get behind, because I DREAD cardio. Strength training helps weight control, builds and tones muscles, and can easily be customized to fit wherever you may be in your fitness journey. When it comes to fitness trends, this is one I'm most definitely excited about! 
The Bottom Line
If you're still looking for a new trendy workout, or specific fitness trends to fit your needs, going digital is your new best friend. There are thousands of apps you can download with a variety of workout routines that you can tailor to you. Remember, sticking to a routine doesn't have to mean doing the same thing over and over again. Switching things up in your fitness routine is a great way to stay motivated and challenge your body and mind in new ways! 
If you're looking for even more motivation, try incorporating SkinnyFit Jump Start pre-workout, and Repair and Recover post-workout to get you motivated and keep your energy levels high, and then easing soreness when you're done! 
Mentioned In This Post
Workout Warrior Bundle
Crush (and recover from) each and every workout, with ease! Each Workout Warrior Bundle includes 30 servings of Jump Start and 30 servings of Repair & Recover, and our BPA-free Shaker Bottle.