Jump To top
Imagine this: it's 5:30 pm after work, your gym is completely crowded, and every machine you want to use is taken. The last thing you want to do is fight for space to exercise or wait for the machines that you need. The simple solution would be to just exercise at home but the only problem is you don't have any weights!
Weights can be pricey, so instead, I'm here to challenge you to make your own out of milk jugs! This method is quick, easy, and creative. When you're done you can do a variety of milk jug workouts from the comfort of your own home!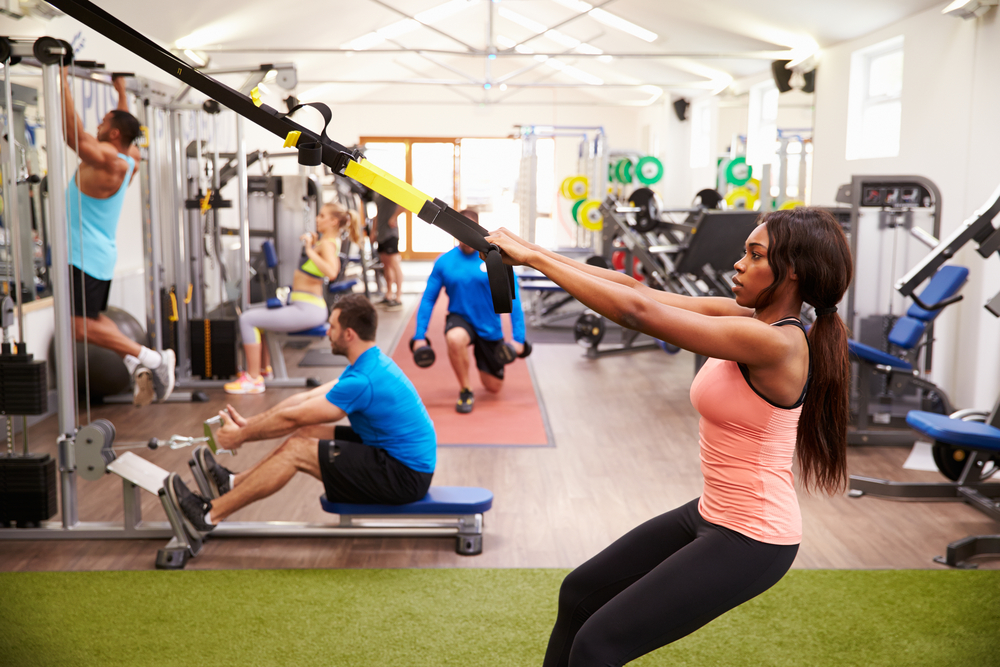 How To Make DIY Weights Using Milk Jugs!
The easiest and most environmentally friendly way to DIY these weights is to buy your regular gallon or half-gallon milk jug for your household and once it's empty, simply rinse and reuse. Additionally, feel free to ask your friends, family, workplace, and neighbors for their empty jugs too! The more the merrier!
Once you have rinsed and dried your jug, you can fill the empty gallon with water or sand to create these DIY free weights. Make sure to use a scale while filling them up, that way both jugs are even. A good starting point would be to choose somewhere between 3-5 pounds. Remember, you can always adjust later!
Because sand is denser than water, choosing to fill your jug with sand will make it heavier, while water will be slightly lighter in weight. Once you're done, take a permanent marker and label how much your jug weighs so you can remember for next time!
The best part? These are absolutely re-usable so you can use them over and over again!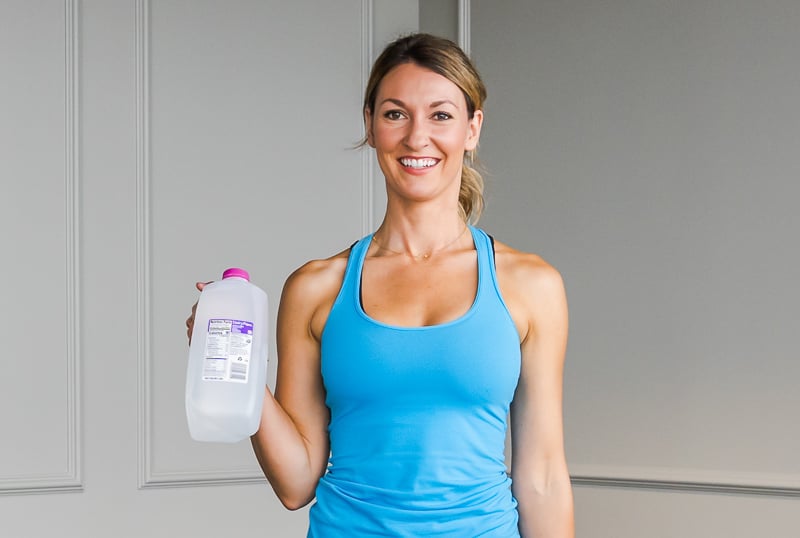 The Perfect Workout To Maximize Your Time (& Dollars)
Why is this milk jug workout so perfect? For those of you who feel like you have NO time between taking care of the kids, cleaning up the house, doing all the cooking, etc., this eliminates the need to drive somewhere else to exercise!
Having weights at your house equals more time and money saved (goodbye, gym membership and at-home fitness equipment!). Plus you'll be in the comfort of your own home too! This way, you can sneak in a workout while you're watching TV, when the kids are napping, or in between laundry loads!
BUT if the above resonates with you, try using a pre-workout powder like SkinnyFit Jump Start. Jump Start was made for women and formulated to give you the boost you need to feel energized and ready to exercise! Just one scoop will make a huge difference in your energy levels and you'll be ready to crush your milk jug workout, no problem!
It's much too easy for your health to slip up when things start to get hectic around the house. You find any excuse, like saying you're too tired and physically exhausted to exercise at the moment. Which is totally valid, by the way. The days are long!
The Best At-Home Milk Jug Workout!
Now that you're all set with your DIY weights, let's get started on your at-home milk jug workout! These exercises can be done both indoors or outdoors, and the best part is that they don't require much space!
Aim to do each exercise back-to-back without stopping until you reach the end! Once you do, rest for 1-2 minutes and then repeat the whole circuit 2 more times for maximum results!
Lunges x 15 each side
Squat press x 15
Bent over rows x 15
Bicep curls x 20
Weighted crunches x 20
Single leg deadlift x 10 each side
Squat then turn side to side (abs) x 30
Mentioned In This Post
Jump Start Pre-Workout
This pink lemonade pre-workout is formulated specifically for women to provide all the motivation, focus, and endurance needed to crush your exercise routine—without the crash!