Jump To top
In the make-believe world where I'm famous, I'm known as the queen of routines. I have a routine for just about everything. Sleeping better, recovering from a move, after a night of too much pizza, everything! From my time as a nutrition coach though, I find that so many people actually struggle with the basics. Things like nighttime habits, which ultimately make up a night routine. When more and more women shared with me their struggle of doing literally anything but scrolling on their phone before bed, I knew I had to share some of my favorite tips.
Today's blog will be all about how to wind down with ease, and even set you up for success in your weight loss goals!
Is A Nighttime Routine Important?
Put simply, yes! Having a nighttime routine is just as important, if not more important, than a morning routine. Any habits that you form for before bed ultimately determine the quality of your sleep. And do you know how important sleep is? When we sleep, our body is detoxing, it's recharging for the next day, and it's honestly one of the best anti-aging secrets ever. That is, if you're sleeping well!
Some of my favorite telltale ways to know if you're getting good quality sleep is if you fall asleep by or before 10 PM, if you fall asleep quickly but not too quickly, and if you dream. So how do you get into this blissful routine? Here are my 5 favorite nighttime routine rituals, particularly for weight loss.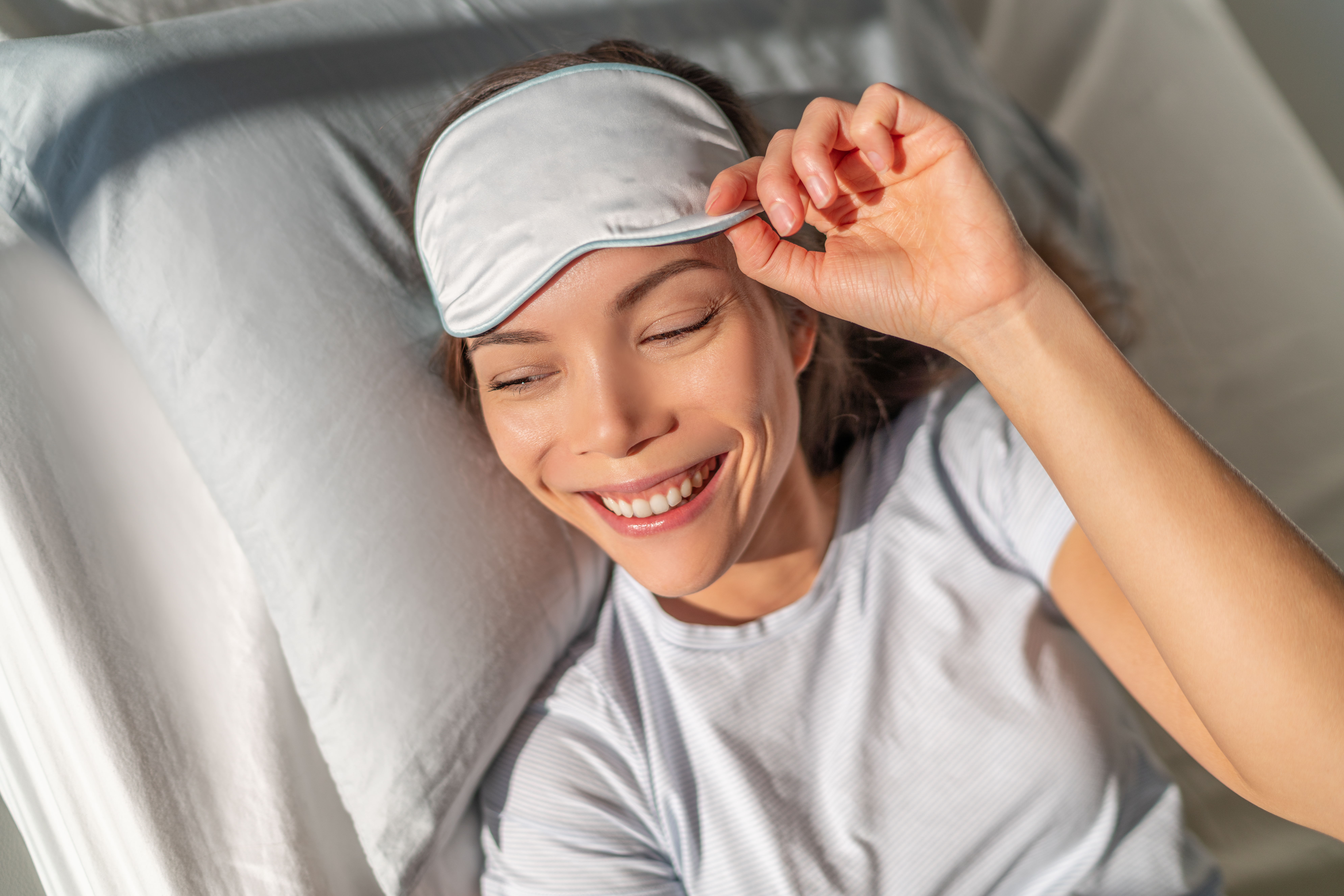 Top 5 Nighttime Habits For Weight Loss
No phone zone
You read that right, sis. No phones in the bedroom! If you need to keep it in your room for some reason, put it on airplane mode. Cell phones emit EMFs (electromagnetic fields) that can disrupt everything from circadian rhythm to promoting brain fog. Trust me, you'll sleep better. Remember, when you sleep better, your body is recovering properly. When you're recovering properly, your body is less susceptible to holding onto unwanted weight.
ZzzTox Tea
It's your lucky day! Yes, having a delicious nighttime tea is a great way to wind down. Plus, this Zzztox tea can aid in dropping unwanted weight. It contains a blend of herbs and spices that help to reduce cravings, reduce inflammation, and support healthy weight loss. Enjoy warm or chilled, and enjoy the naturally calming effects as you get ready for some Zzz's!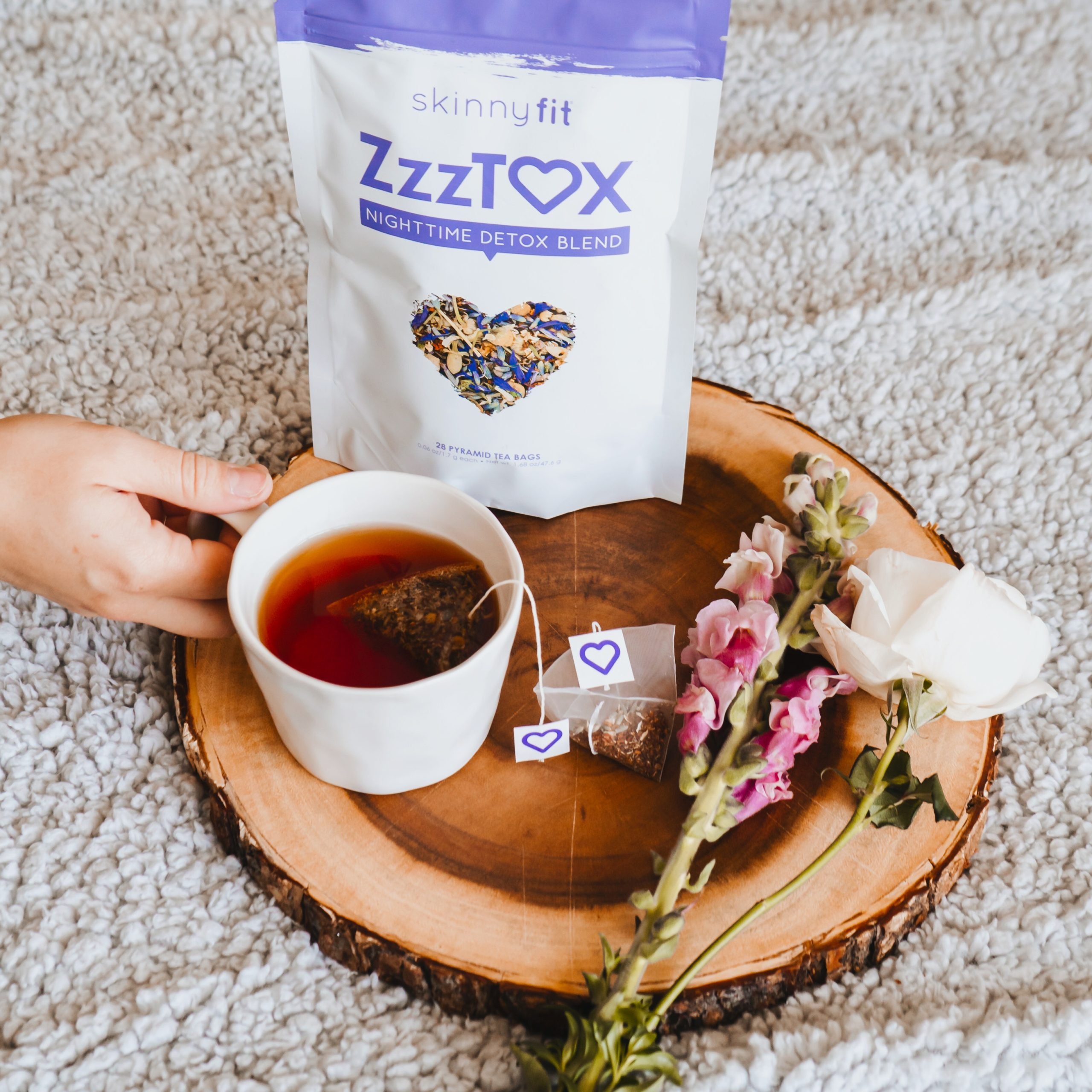 Hydrate
This tip is actually a nighttime and morning routine hack. When we sleep, our body is in detox mode, and it requires a lot of water to assist in the detoxification process. Having water before bed, and as soon as you wake up will help nourish your body and help your body detox unwanted waste, which ultimately helps you lose weight!
Set a cut off for snack time
I know I keep repeating it, but sleep time is recovery time. If you eat too close to bedtime, your body will be so busy digesting that it won't have enough energy to actually recover and start the detox process. Give yourself at least three hours of no eating before bed. This will allow your body enough time to digest before it needs to enter rest mode.
Wind down peacefully
While a late night rom com or reality show may seem relaxing, the brain feels otherwise. Blue light from television and TV screens make the brain believe it's daytime, and that it needs to wake up or energize. This is not productive for a body that's trying to get ready for rest mode. I won't say it again, but you now know your body needs proper rest to avoid holding onto fat! Instead, swap your TV ritual for reading, journaling, meditating, or something calming that doesn't require a screen.
Mentioned In This Post
SkinnyFit ZzzTox Tea
Stress less, sleep tight, and detox 24/7 with caffeine-free SkinnyFit ZzzTox! Our all-natural nighttime tea helps you slim down while enhancing your quality of sleep.