Jump To Recipe
If you're like me, you have a gnarly sweet tooth that craves a delicious treat after pretty much every meal. Luckily for you, I have the best dessert recipe for you today! Not only is it extremely easy and quick to make (3 ingredients, love that!) but it's also mouth-wateringly delicious and will leave you wanting more. Full of health benefits in every bite, it'll keep you on track with your health goals and is an ideal dessert option for those wanting to avoid excess calories while satisfying your sweets cravings. 
Sorbet Made Healthy (& Simple!)
This healthy sorbet recipe doesn't only taste like a dream, but it also packs in a powerful punch of health benefits! For starters, kiwis are loaded with essential nutrients to feed our bodies and keep us feeling our very best! These fuzzy little fruits are bursting with flavorful goodness, making them the perfect choice for a guilt-free dessert. Vitamin C, Vitamin K, and fiber are major nutrients that provide an array of benefits, from promoting a strong immune system and glowing skin, to improving bone and gut health. Yep, kiwis are a great way to keep our digestive systems happy and healthy! In addition, we obviously can't forget the secret star ingredient, Unflavored Super Youth. Just mix one scoop into the recipe, and you have yourself an extra healthy fruity dessert! Get ready to say hello to smooth skin and an improved overall complexion!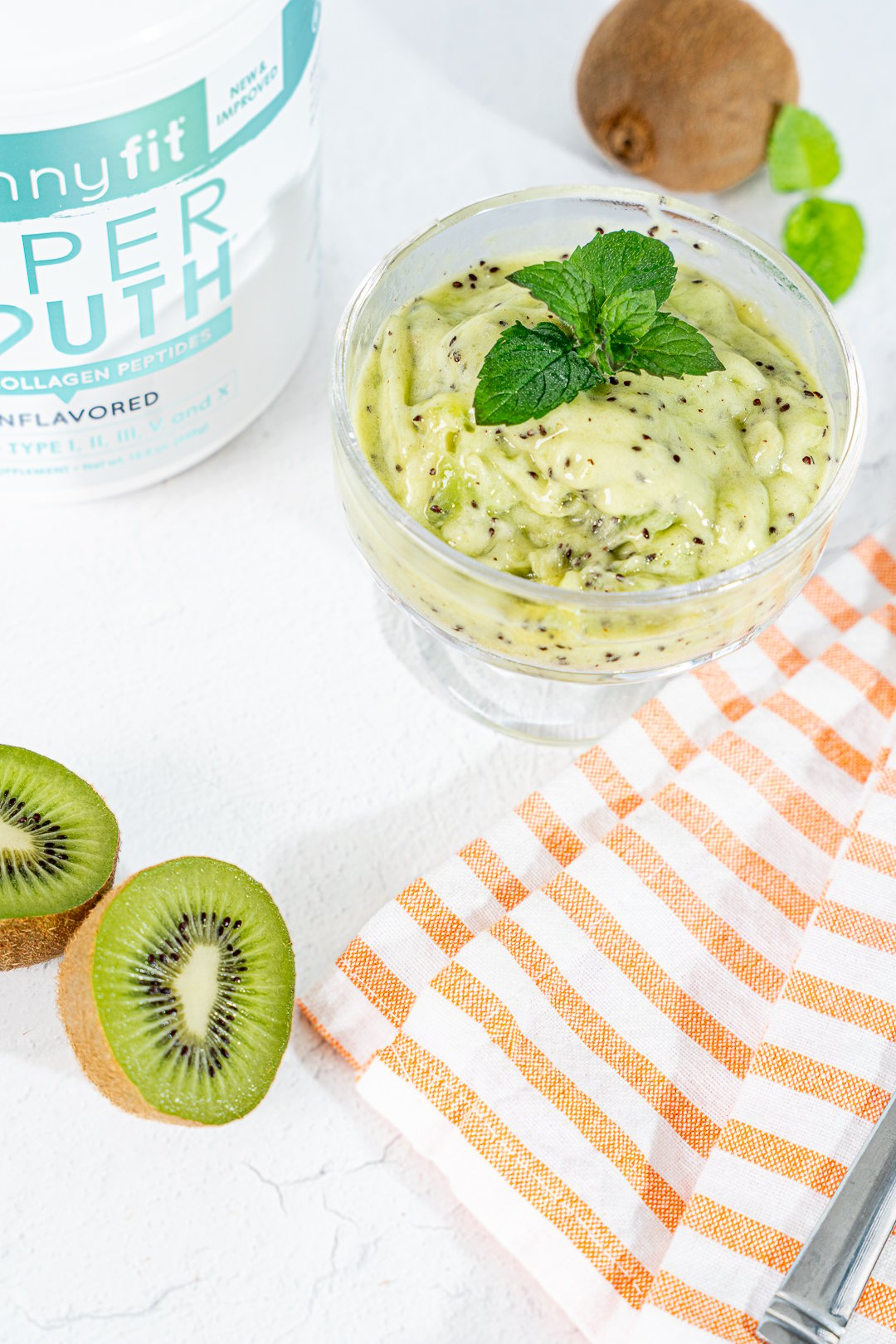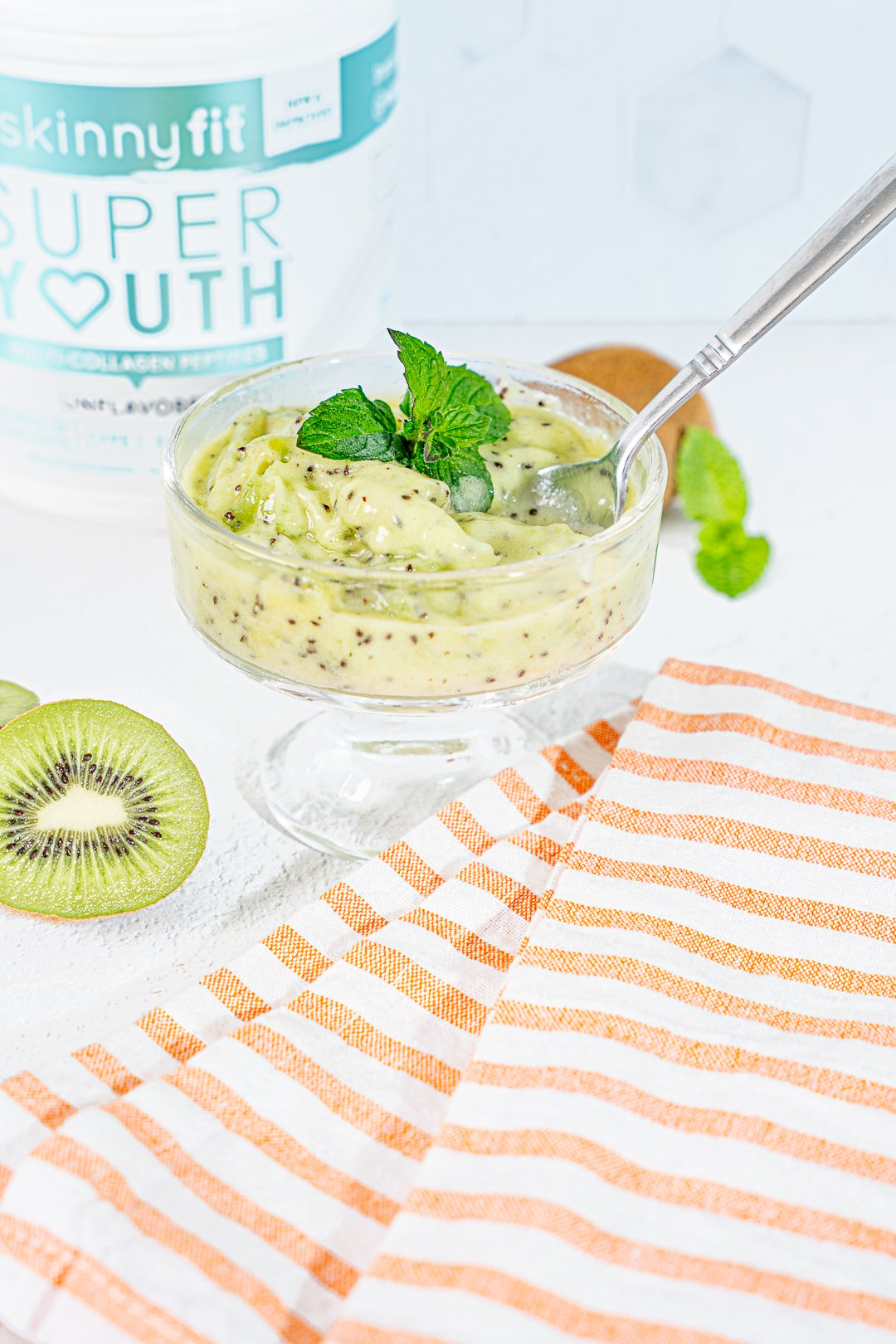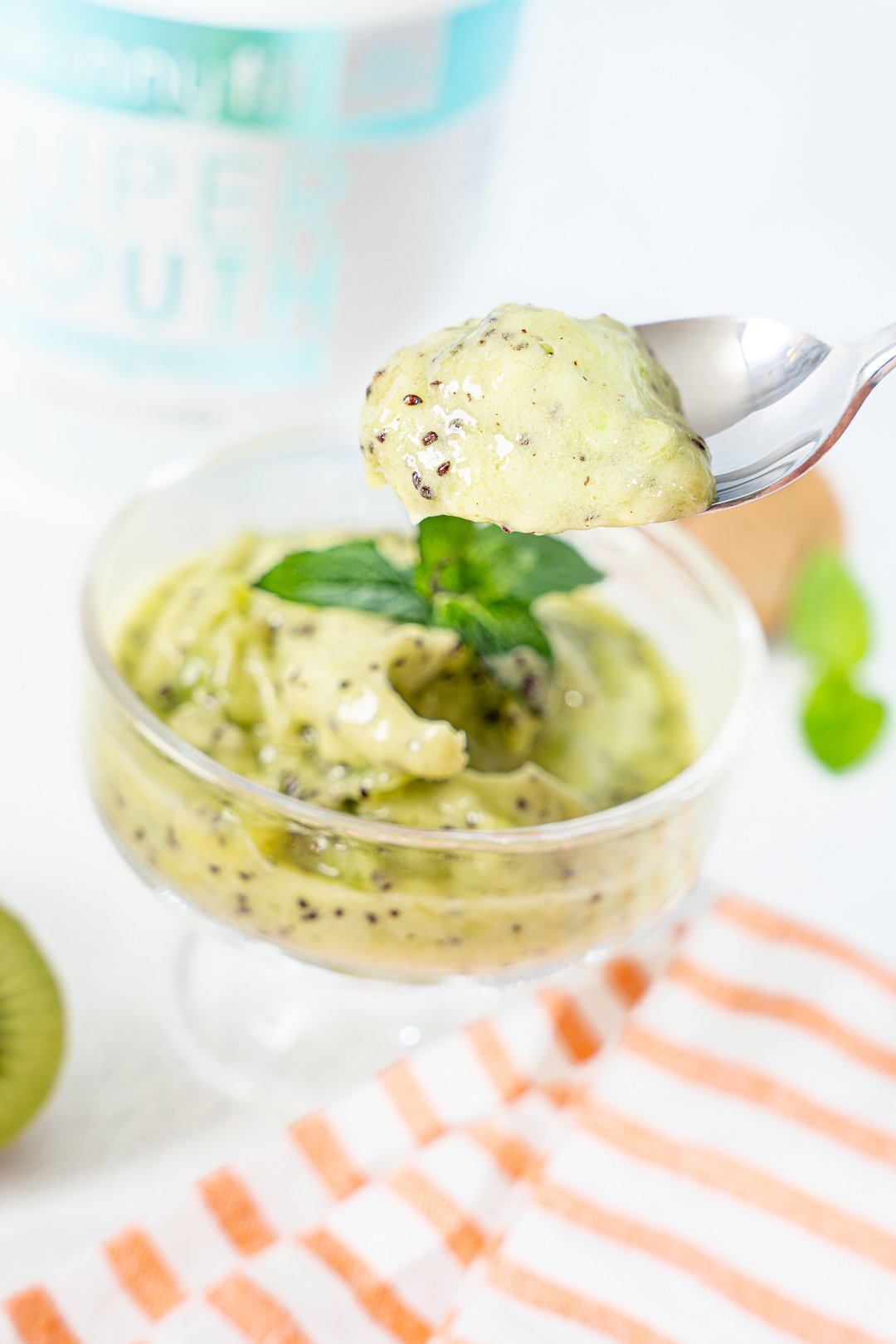 Mentioned In This Post
SkinnyFit Unflavored Collagen
Look and feel younger with Super Youth Multi-Collagen Peptides! This versatile collagen powder includes 5 collagen types from 4 natural sources to restore youthfulness from the inside out.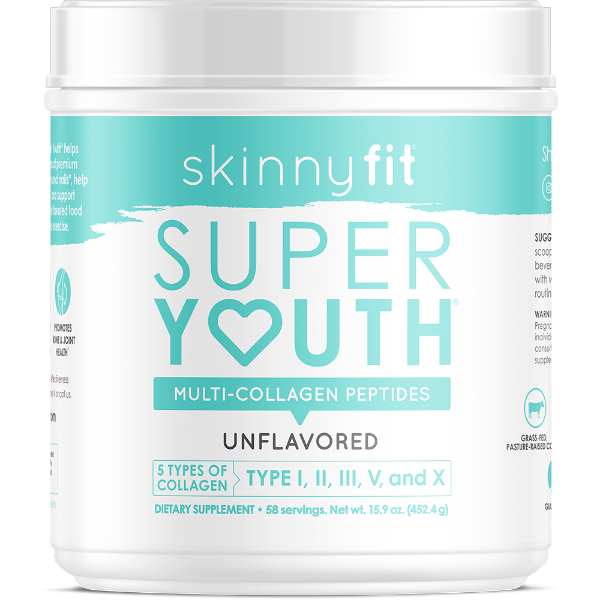 3-Ingredient Kiwi Sorbet
Prep Time: 15 minutes
Cook Time: n/a
Total Time: 1 hr 15 mins
Serving Size: 2
Ingredients
1 scoop Unflavored SY
3 kiwis
½ tbsp lime juice
Steps
Peel the kiwis and slice them into 1-inch thick rounds
Place the slices on a lined baking sheet and pop them into the freezer until solid – approximately 1 hour.
Transfer the frozen kiwi slices to a food processor or high-speed blender and add the fresh lime juice and Unflavored SY. Pulse the fruit until it reaches the consistency of sorbet. Scrape the sides down a few times to break up any chunks if necessary. 
Serve & enjoy!