Jump To Recipe
Avocados—you either love them or you're not human. Just kidding, but wow I can't imagine a life without avocados! They're such a special part of all of my favorite foods. Chips & guac, sushi, scrambled eggs, avocado toast. I could literally have avocado with anything, it just makes sense. What I also love avocado for is all of its amazing benefits. All of my favorite healthy lunch recipes include avocado for its healthy fat content, and of course, because it's delicious.
Today I'll be sharing one of my favorite, quick lunch ideas for work–avocado roll-ups! They're so simple, delicious, and packed with amazing benefits!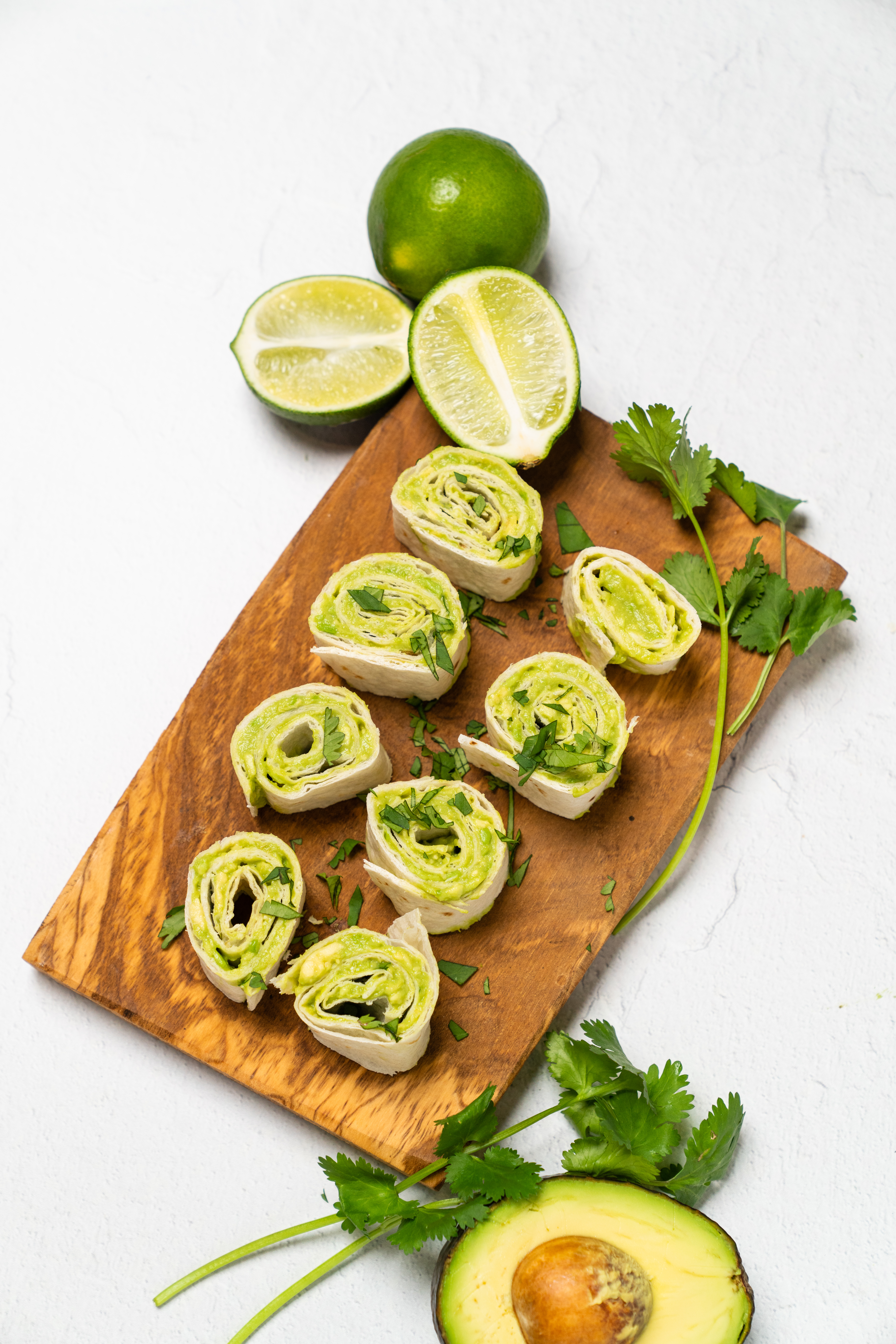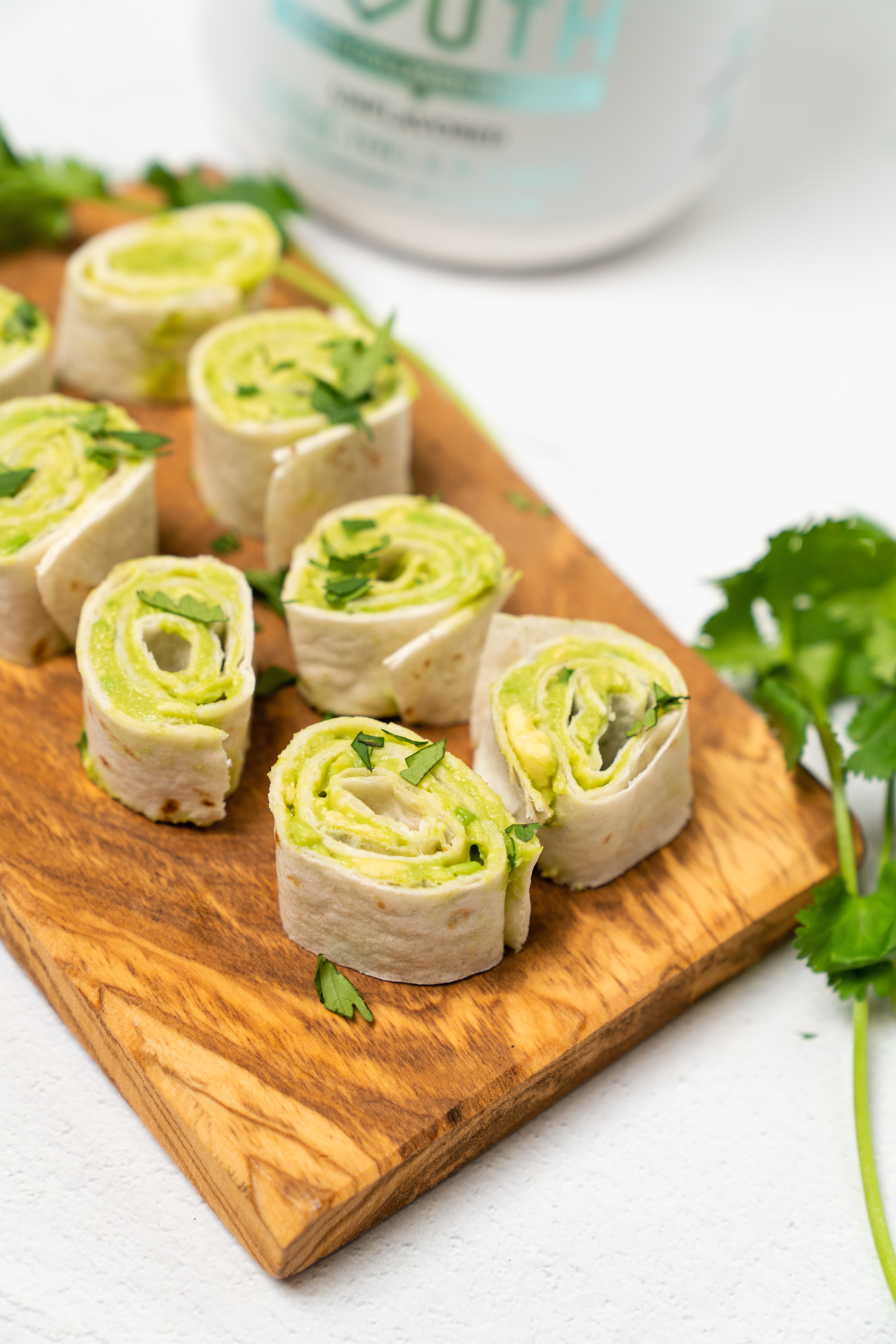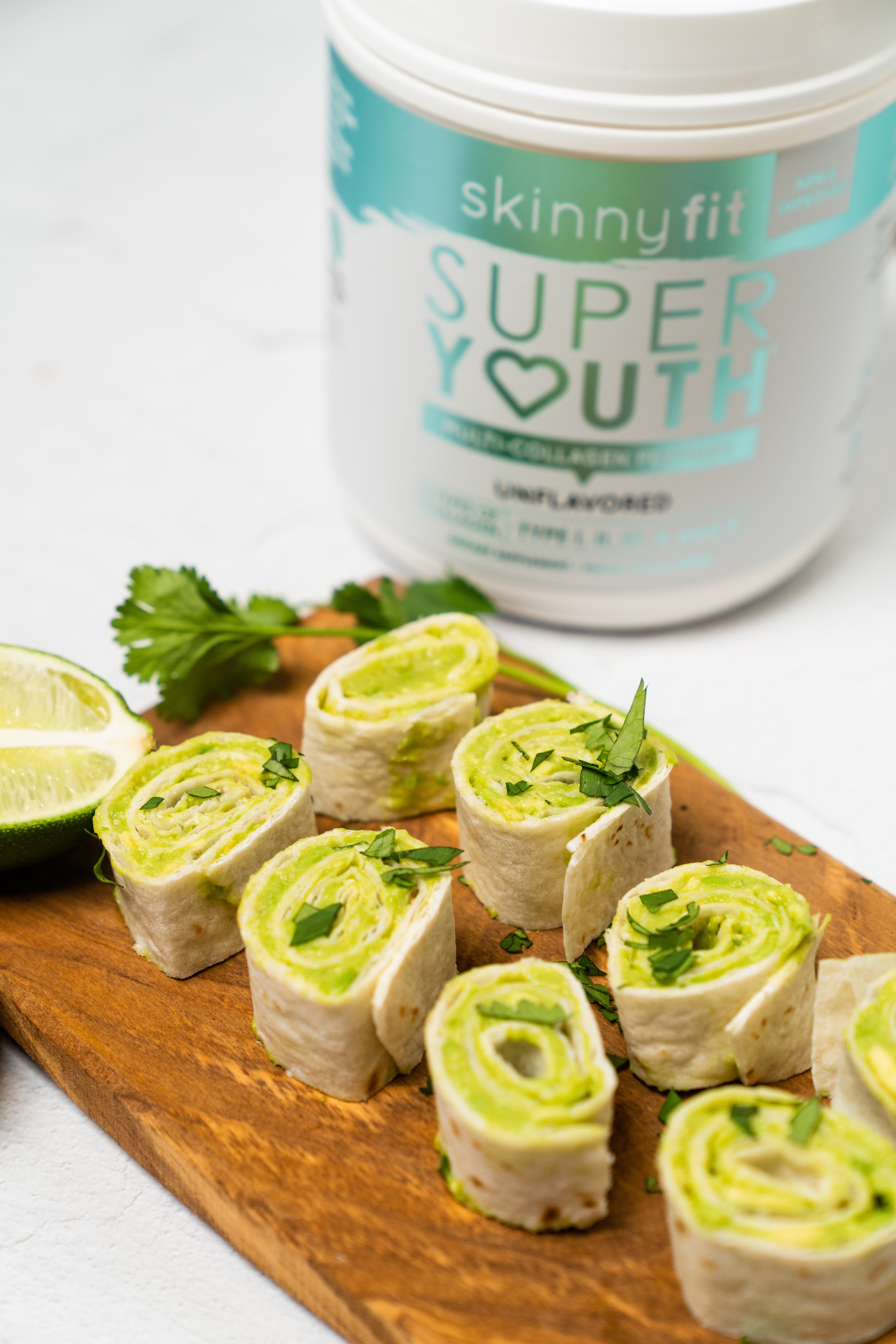 Benefits Of Avocado Roll-Ups
These cute and tasty avocado roll-ups are going to be one of your new go-to healthy lunch recipes. There are so many reasons I love this recipe, but especially for women! Avocados are a great source of B vitamins, which play a role in everything from brain function and metabolism to cell growth and skin health. [1] Also, avocados contain healthy fats which are crucial for keeping our hormones happy and balanced. [2] These roll-ups take less than 5 minutes and can be dressed up or down however you like! Another great reason to enjoy these avocado roll-ups regularly is because I snuck Super Youth collagen in them. 
Collagen is a protein that our body relies on for smooth skin, lubricated, healthy joints, and to reduce the signs (and speed) of aging. [3] If you're not using collagen regularly, let me give you a few reasons why you should! Not only is collagen great for our hair, skin, and nails, but it's a great tool for improving and reducing sun damage, styling damage, and more. [4] Why Super Youth is so great is because you can add it to virtually anything without changing the flavor. In these avocado roll-ups for example, you will never notice it's there! I'm not a big fan of taking daily supplements because I can never remember to take them. However, Super Youth makes it so simple because you can add it into smoothies, sauces, dressings, and even mashed avocado! It also comes in four amazing flavors that you can shake and sip on the go.
Enjoy these delicious avocado roll-ups, and all of the amazing health benefits that come with them!
Mentioned In This Post
SkinnyFit Unflavored Collagen
Look and feel younger with Super Youth Multi-Collagen Peptides! This versatile collagen powder includes 5 collagen types from 4 natural sources to restore youthfulness from the inside out.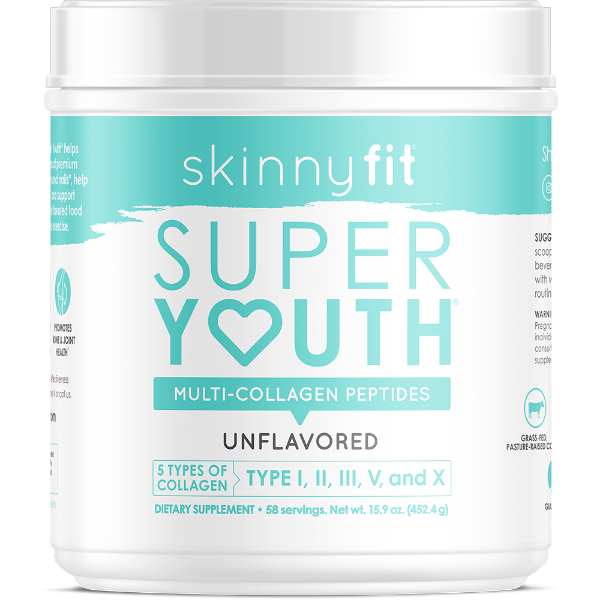 Healthy, 5-Minute Avocado Rollups
Make these healthy-fat filled avocado roll-ups, packed with anti-aging, skin smoothing Super Youth collagen!
Prep Time: 5 min
Cook Time: 0 min
Total Time: 5 min
Serving Size: 8+ Rollups
Ingredients
1 medium ripe avocado
2 tablespoons chopped cilantro
1 teaspoon lime juice
Salt to taste
2 (9-inch) round tortillas
1 scoop Unflavored Super Youth
Steps
In a small mixing bowl, mash the avocado with Super Youth Unflavored.
Stir in cilantro and lime juice. Season to taste with salt.
Spread half of the avocado mixture onto each tortilla, leaving a small border around the edges.
Tightly roll the tortillas up.
Cut off the edges and slice into 1" rolls.