Jump To Recipe
With warmer weather on the horizon, it's time to bust out the summer drinks! My go-to beverage to sip on in a bikini is my best friend's sangria recipe. She swore to her grandma she would never share the recipe, but she didn't say anything about sharing the sangria ingredients. With a few trials (and a lot of error), I created the perfect knock-off of grandma's sangria while putting my own twist on it. I snuck in some Detox tea benefits, because you know me, I healthify EVERYTHING!
Even when I'm drinking alcohol, I like to do my best to add at least one good-for-me element. In the case of this peach lemonade sangria, it's Detox tea.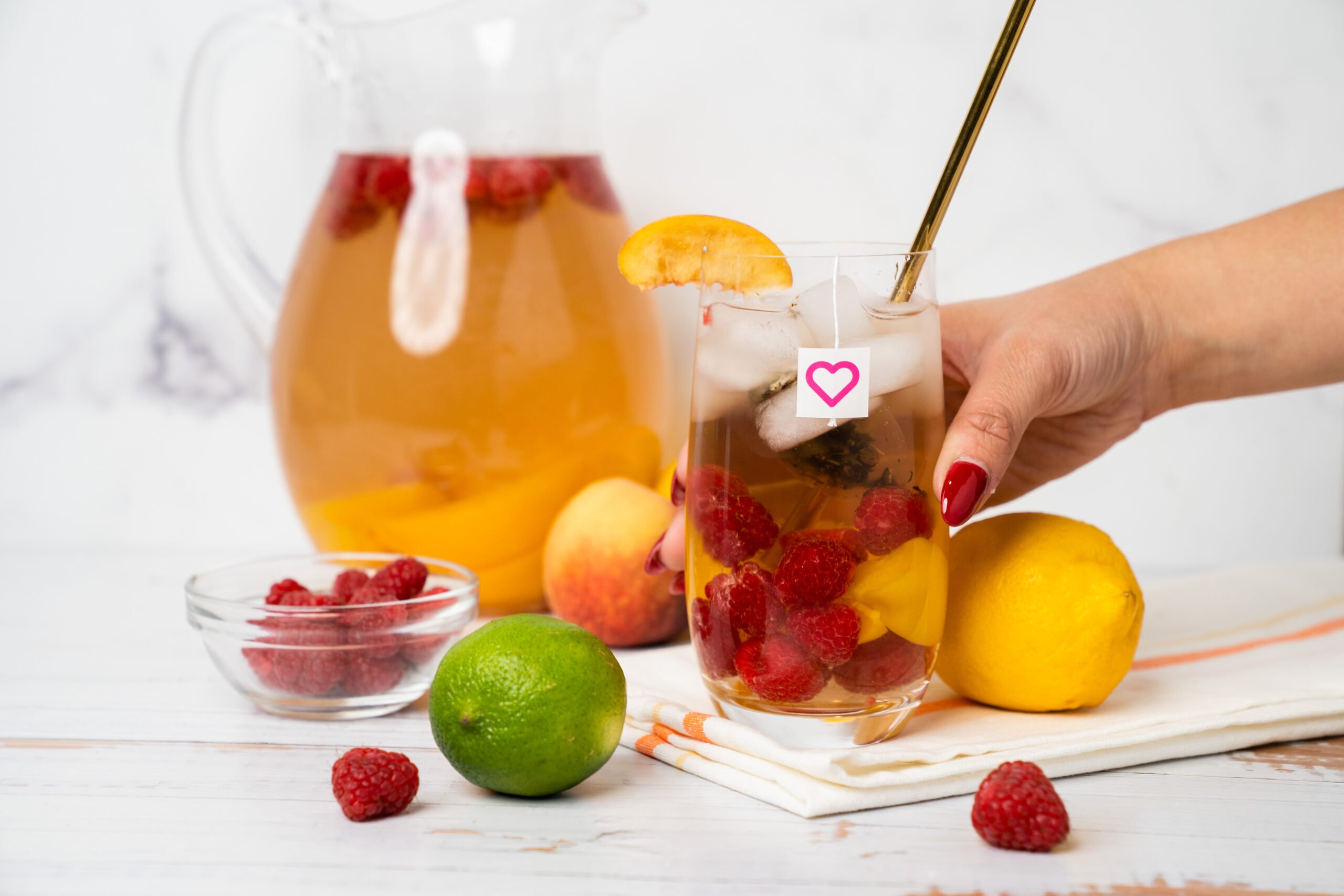 The History of the Perfect Spanish Sangria
Sangria is a Spanish wine-based alcoholic beverage, or at least that's the most common understanding of it. In reality, sangria has evolved in many ways over the last thousands of years. Originally, Romans that were making their way to Spain had to fortify water with alcohol to kill off bacteria. To cut the harshness of the alcohol, they would add herbs, fruit, and spices to make it more palatable. Over the years, the mixture evolved into a fermented "wine" and the sangria we know and love was born. There is no one original sangria recipe, so really, there's no right or wrong sangria ingredients! This is an especially helpful reminder if you plan to venture off and make your own version.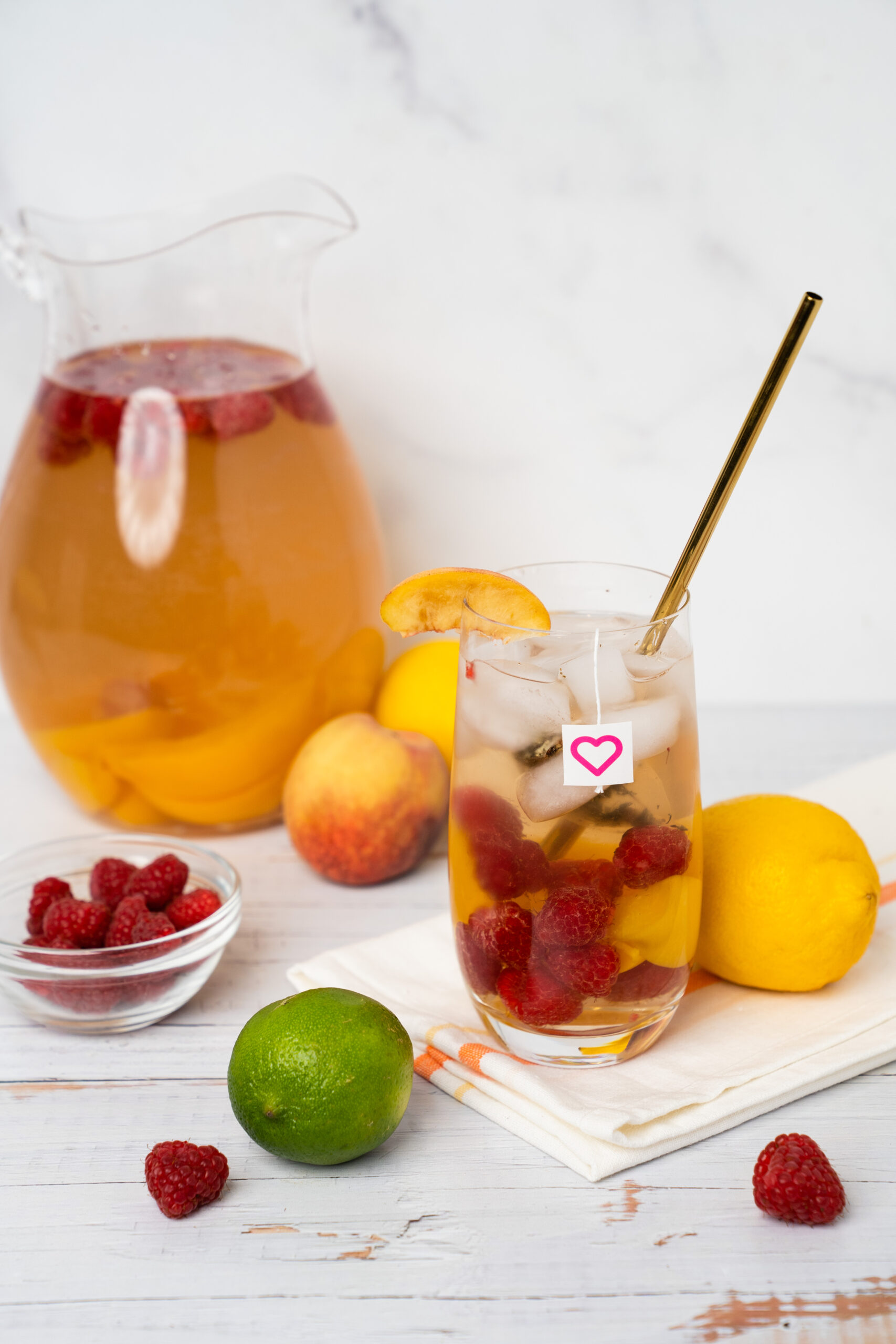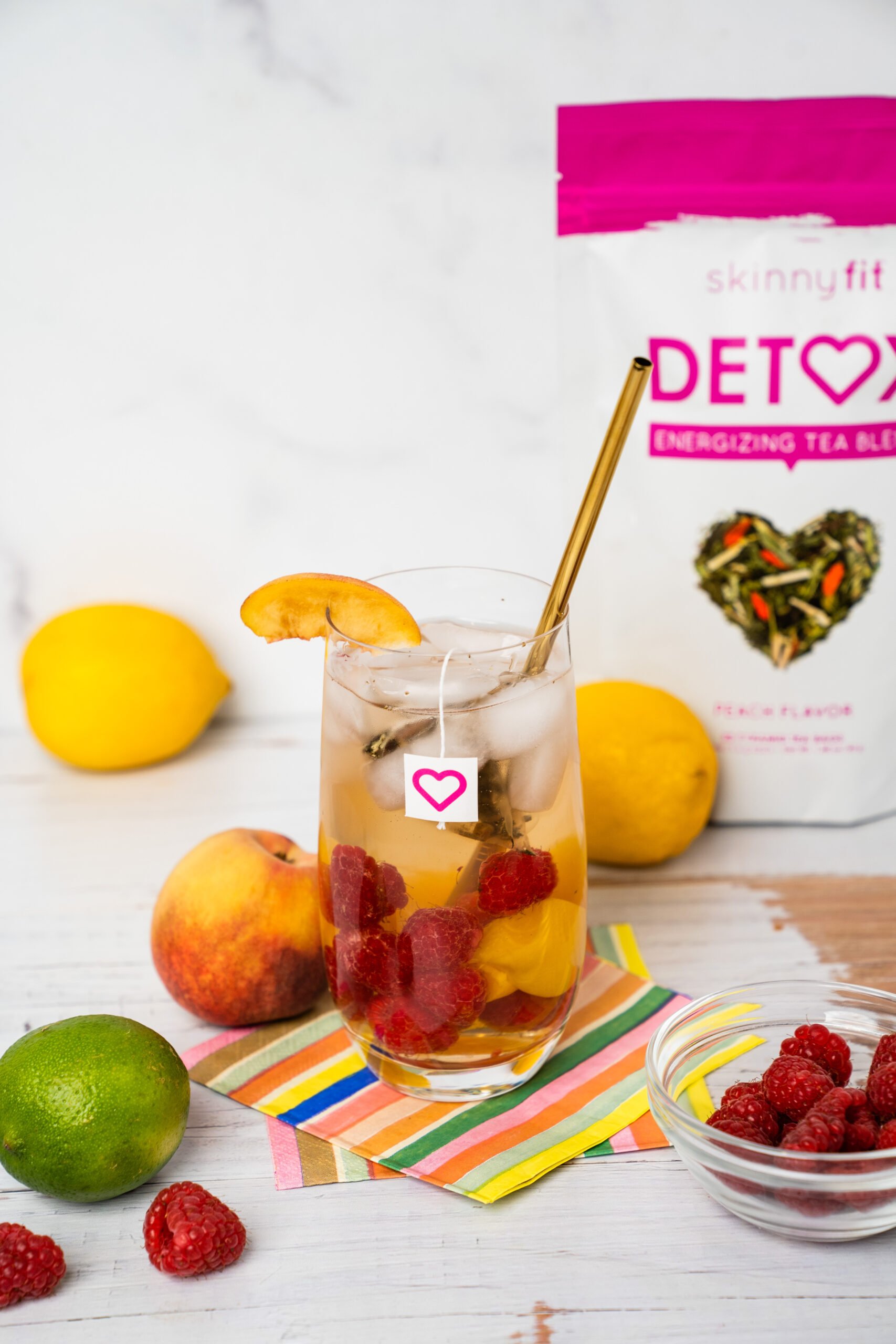 Detox While You Drink!
If I could only make one sangria recipe for the rest of my life, it would be this one. Not just because I made it, but because it's made with slimming antioxidants. This is just one of the many Detox tea benefits. Ingredients in Detox tea can help reduce bloat, improve stress levels, support healthy weight loss, and more.
Detox tea is made with some of my favorite metabolism-boosting superfoods, including matcha green tea, nettle, dandelion, and goji berries. Each ingredient works together to support the body and slim down. I love sipping on it alone, and it adds a delicious flavor to this sangria, too. Give it a try and thank me later!
Mentioned In This Post
SkinnyFit Detox Tea
Slim down, soothe bloating, and boost your energy naturally! Unlike other detoxes, SkinnyFit Detox has NO laxatives and is made with 13 metabolism-boosting superfoods.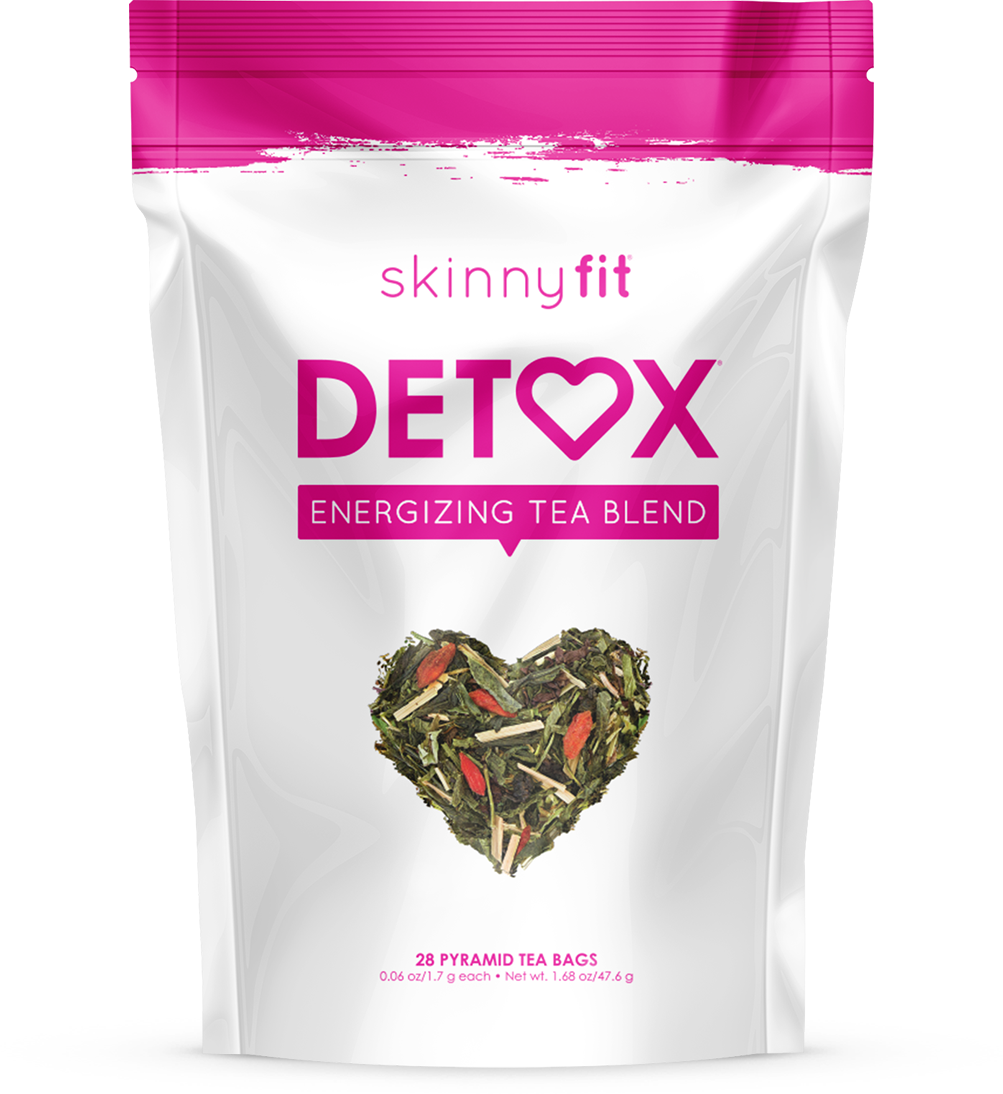 Bloat-Busting Peach Lemonade Sangria
Prep Time: 5 minutes
Cook Time: Chill for 1 hour
Total Time:
Serving Size: 6
Ingredients
1 bag Detox Tea
750 ML dry white wine (pinot grigio or sauvignon blanc)
¾ cup peach moonshine
⅔ cup lemonade concentrate
¼ cup sugar
1 ½ cups lemon-lime soda
1 cup raspberries
2 peaches pitted & sliced
Steps
Add wine, moonshine, lemonade concentrate, sugar, and soda to a 2-quart pitcher. Stir until dissolved & combined
Add Detox Tea and fruit, then refrigerate for at least an hour or until ready to serve
Pour sangria over ice, add fruit garnishes, then serve!