Jump To Recipe
These delicious Caprese stuffed avocados are the perfect appetizer. They're light and delicious, and contain an amazing array of protein, healthy fats, and vitamins and minerals. Plus, who doesn't love avocado-stuffed anything!?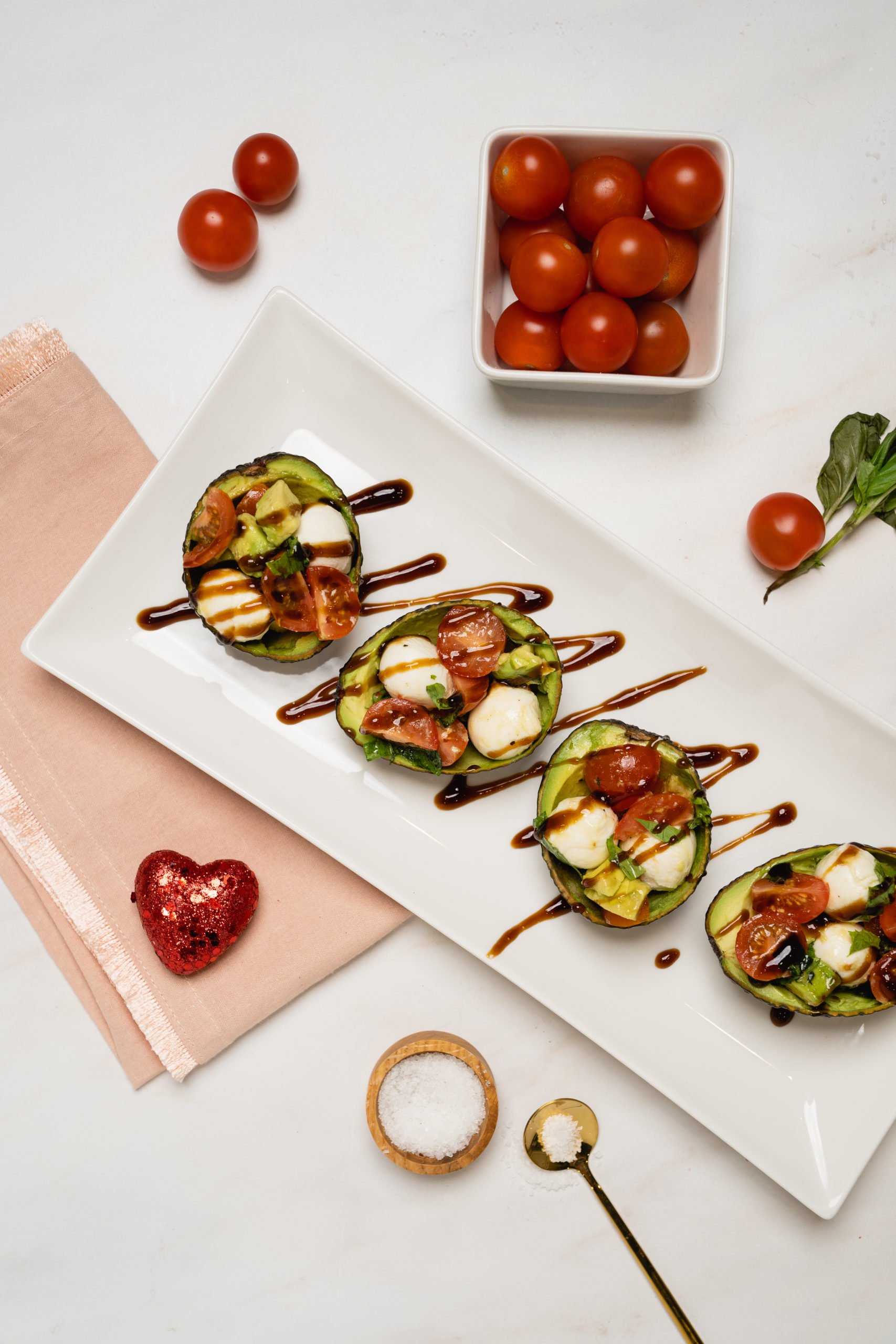 Caprese Stuffed Avocados
Prep Time: 10 minutes
Cook Time:
Total Time: 10 minutes
Serving Size: 4
Ingredients
2 large halved avocados, pitted
½ cup halved cherry tomatoes
½ cup fresh mozzarella pearls, drained
3 tbsp thinly sliced basil
2 tsp olive oil
Salt, to taste
2 tbsp balsamic glaze
Steps
Use a spoon to scoop out most of the avocado, leaving a thin border on the edges
Dice the avocado into small pieces & place in a mixing bowl with the tomatoes, mozzarella, olive oil and basil. Toss to combine
Taste & season with salt
Spoon the mixture into the hollowed avocados, drizzle with balsamic glaze, serve & enjoy!