Jump To Recipe
As the sun sets earlier and my daily walk surroundings transform into a breathtaking canvas of fiery oranges and golden hues, my heart and taste buds are drawn to all things warm, comforting, and distinctly autumn. There's a special feeling in the air during this season – a time when nature changes from its lush green appearance to a vibrant, fiery coat. In this charming fall ambiance, I've recently discovered a gem, a recipe that has been playing a prominent role this season: Detoxifying Apple Cider Sangria!
This tasty and unique drink isn't just your average beverage (I'm sure you could tell just from the name itself!), but instead, it's even better. It's like a warm hug in a glass, perfect for the crisp, fall season. Think of it as autumn's essence gathered together and stored in a pitcher – a pleasant mix of warmth and freshness that makes you feel right at home.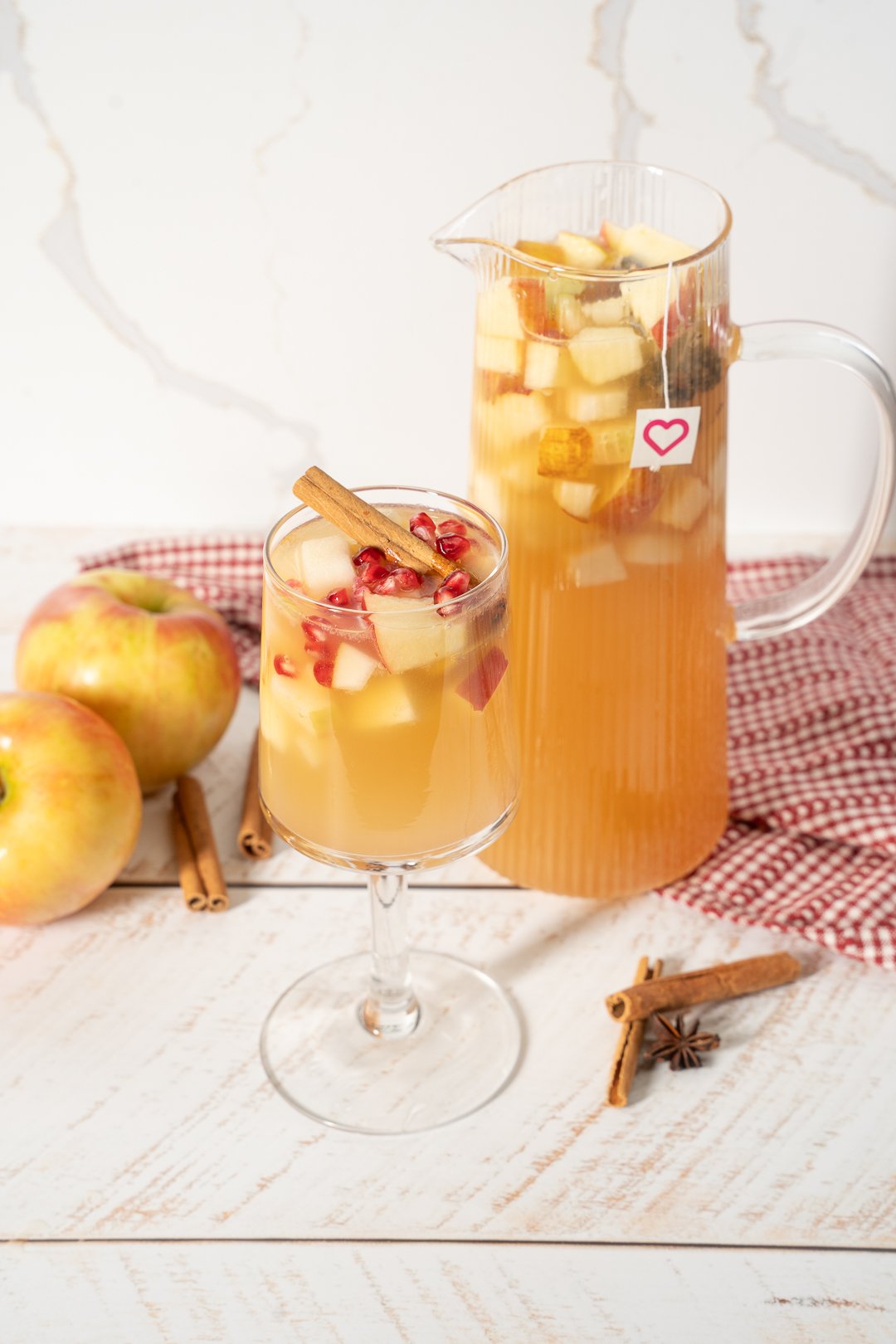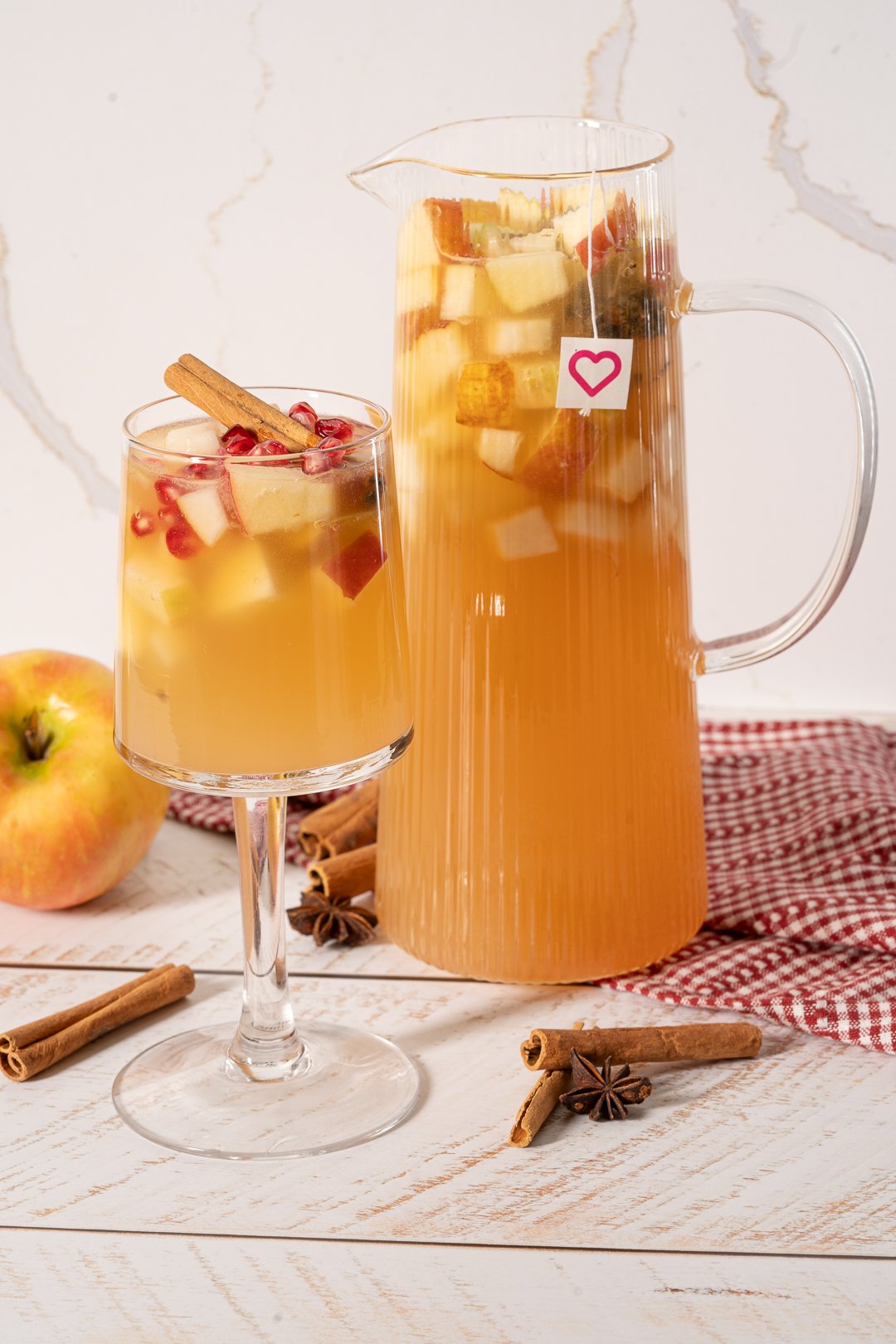 Apple Cider Detox? Tell Me More!
To start off, this recipe combines two important ingredients: apple cider and detox tea. Apple cider isn't only delicious but also great for your health! It boosts your immune system, helps with digestion, and can assist with weight management – making it a good ole treat for your body, especially during the colder months. On the other hand, the addition of SkinnyFit Detox Tea adds an extra layer of wellness, as it helps remove toxins, reduces bloating, and provides a natural energy boost to help you conquer the challenges of everyday life. 
Perfect for Every Occasion
I can't help but gush about how versatile this Detoxifying Apple Cider Sangria is. It's perfect for a cozy girls' night in, sipping and chatting by the fireplace. But it's also a savior during busy weeks. Make a pitcher and keep it in the fridge for a quick and healthy drink on-the-go. It's my secret weapon for staying energized and feeling fantastic.
So, whether you're embracing the fall spirit with friends or keeping up with the hectic pace of life, this Detoxifying Apple Cider Sangria has got you covered. It's like a warm, fall-flavored hug for your body and soul.
Try it out, and let me know what you think! What's your go-to fall recipe that makes this season extra special for you? Share your thoughts and experiences in the comments below. Happy sipping! 🍂🍎🍷
Mentioned In This Post
SkinnyFit Detox Tea
Slim down, soothe bloating, and boost your energy naturally! Unlike other detoxes, SkinnyFit Detox has NO laxatives and is made with 13 metabolism-boosting superfoods.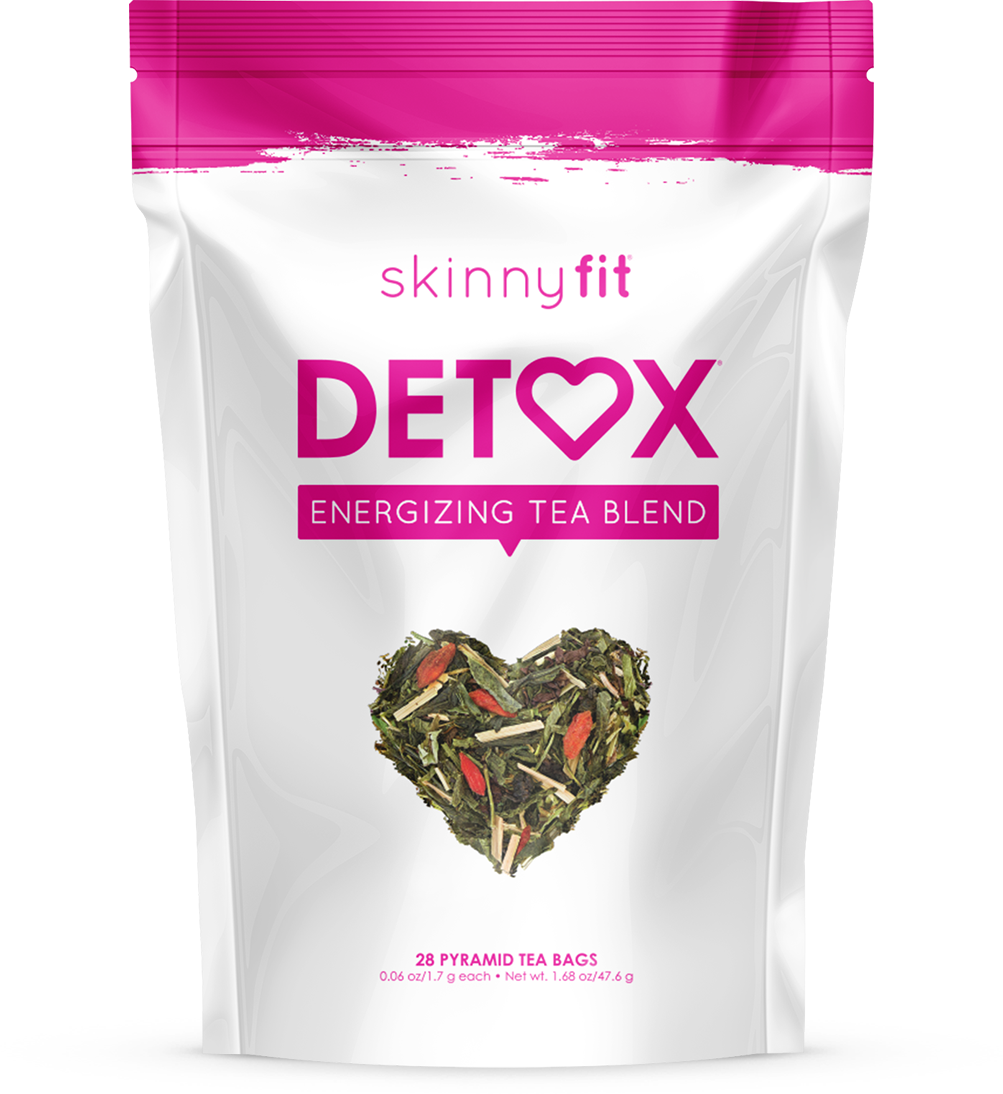 Detoxifying Apple Cider Sangria Pitcher
Prep Time: 10 min
Cook Time: n/a
Total Time: 10 min
Serving Size: 4 to 6 glasses
Ingredients
1 bottle, standard size of pinot grigio
2 1/2 cups fresh apple cider
1 cup club soda
1 cup Detox
1/2 cup ginger brandy
3 honey crisp apples, chopped
3 pears, chopped
Steps
Combine all ingredients together and stir, stir, stir. Refrigerate for an hour or so (or longer!) before serving.