Jump To Recipe
In the busyness of our day-to-day lives, it's absolutely necessary to carve out moments of some peace and self-care, am I right? One way that I personally do this is by enjoying a calming cup of tea almost every day, morning or evening! One of my fall favorites is the recipe I'm excited to share with you today: Detoxifying Medicine Ball Tea. This rejuvenating warm drink has the most delicious flavor that you won't be able to get enough – plus it offers a gentle detox that gives the perfect boost to your overall health. Who doesn't love the sound of that?! In case you didn't know, Medicine Ball Tea is actually a secret popular Starbucks drink…but I'm going to show you how to recreate it right in the comfort of your own kitchen, because why not! What's the point? To craft a healthier version of a tasty drink that aligns with your wellness goals and will keep you feeling your very best through the fall and winter seasons!
What Is Medicine Ball Tea?
Medicine Ball Tea, formerly a Starbucks secret menu gem, has become popular worldwide, not just for its irresistible flavor but also for its remarkable health benefits. Originating as a Starbucks secret menu item, Medicine Ball Tea, also known as the Honey Citrus Mint Tea, emerged through customer experimentation and barista creativity, as most do, reflecting the welcoming and adaptable nature of Starbucks. Over time, the word spread, and it evolved from a hidden gem to a globally recognized and sought-after beverage! Yay! What sets this tea apart is its impressive range of health benefits. Don't believe me? Just imagine it as a warm, comforting embrace for your overall well-being, strengthening your immune system and gently detoxifying your body, all while offering solace to your mental well-being through soothing flavors and warm aromas. Talk about dreamy. In essence, Medicine Ball Tea goes beyond being a mere beverage; it's a wellness ritual, a drink of choice for those looking to nurture their body and soul. So, whether you're seeking a comforting beverage to boost your immune system, detoxify gently, or simply unwind, Medicine Ball Tea is the answer for a warm and soothing embrace for your well-being.
Healthy Spin on a Popular Starbucks Drink
The Medicine Ball Tea that you'd get at your local Starbucks has a harmonious blend of jade citrus mint tea, peach tranquility tea, honey, and a slice of lemon. However, there's a caveat – its sugar content and added calories can make it a less-than-ideal choice for those trying to stay on top of their health goals. In a world increasingly focused on wellness, the need for a healthier alternative to this beloved Starbucks treat is evident. That's where this alternative option comes in. This homemade version not only satisfies your taste buds but also detoxes your body with the addition of SkinnyFit ZzzTox Tea, which also adds a delicious bonus flavor. With each sip, you'll be taking a step towards revitalizing your body and mind!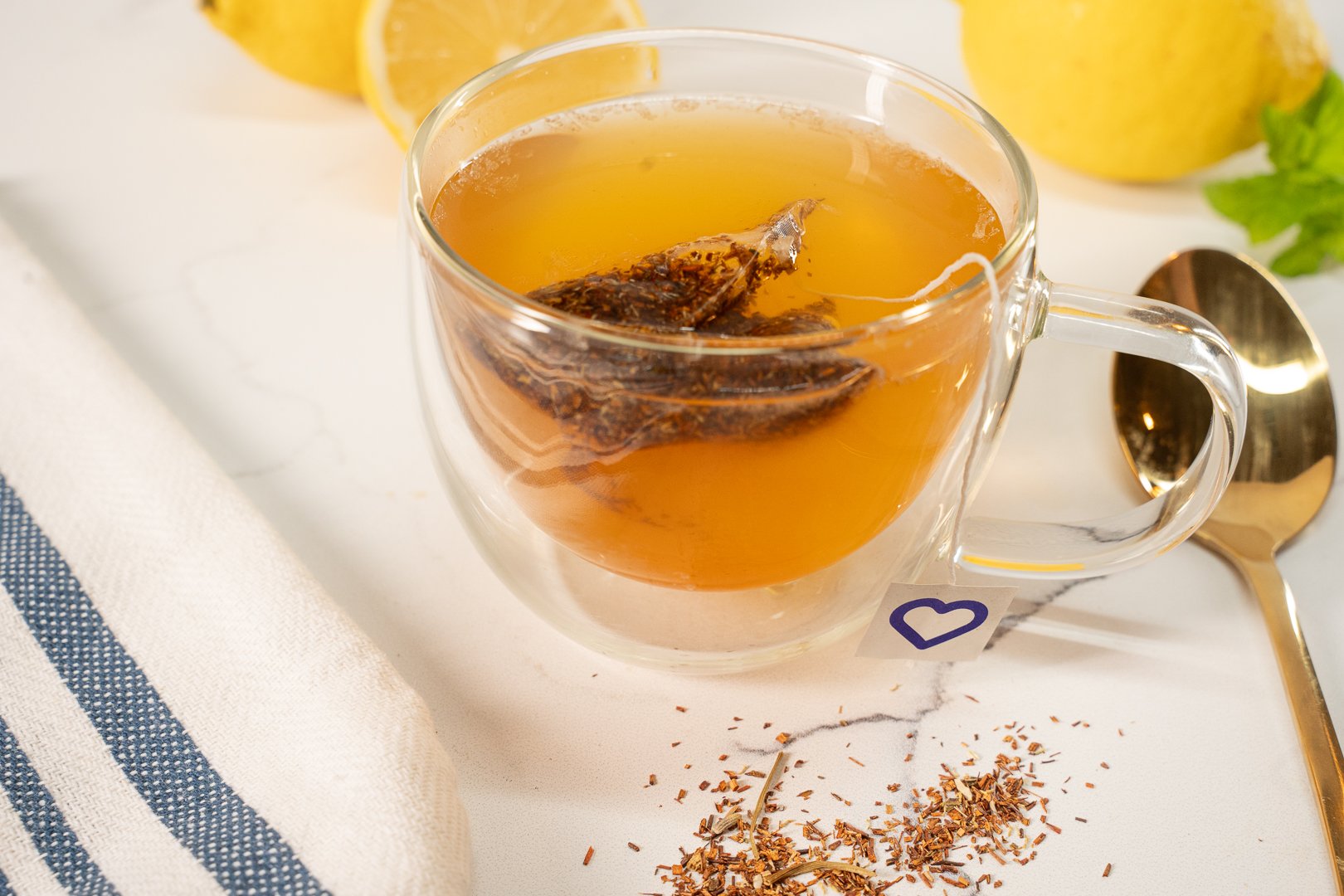 Mentioned In This Post
SkinnyFit ZzzTox Tea
Stress less, sleep tight, and detox 24/7 with caffeine-free SkinnyFit ZzzTox! Our all-natural nighttime tea helps you slim down while enhancing your quality of sleep.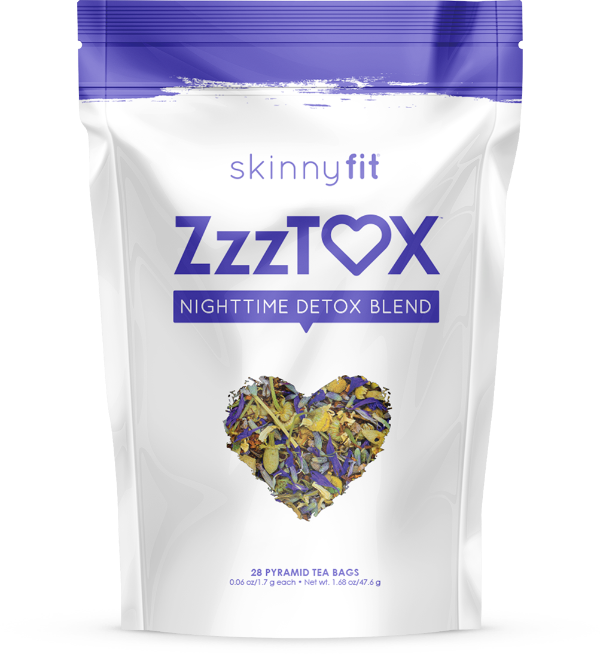 Detoxifying Medicine Ball Tea
Prep Time: 5 mins
Cook Time: n/a
Total Time: 5 mins
Serving Size: 1 serving
Ingredients
3/4 cup water
3/4 cup lemonade
1 bag Mint Tea
1 bag ZzzTox Tea
2 teaspoons honey
1/8 teaspoon peppermint extract (optional)
Steps
Combine water and lemonade and heat until hot, either on the stovetop or in the microwave.
Steep mint and ZzzTox teabags in the hot lemonade tea mixture for 2-3 minutes. Remove tea bags.
Pour into a mug, and add in honey and peppermint extract. Stir to combine.
Enjoy warm.