Jump To Recipe
Get ready to spice up your holiday gatherings with a boozy twist on a beloved Starbucks classic. Introducing the DIY Boozy Pumpkin Spice Latte—a delicious concoction that combines the cozy warmth of a traditional pumpkin spice latte with a spirited adult kick. This tasty recipe is a breeze to whip up, ensuring that you can effortlessly recreate this seasonal favorite in the comfort of your own home. But that's not all—this latte isn't just about adding a kick to a seasonal delicacy; it's about nourishing your body too! Get ready to elevate your holiday entertaining game with one of my favorites of the season!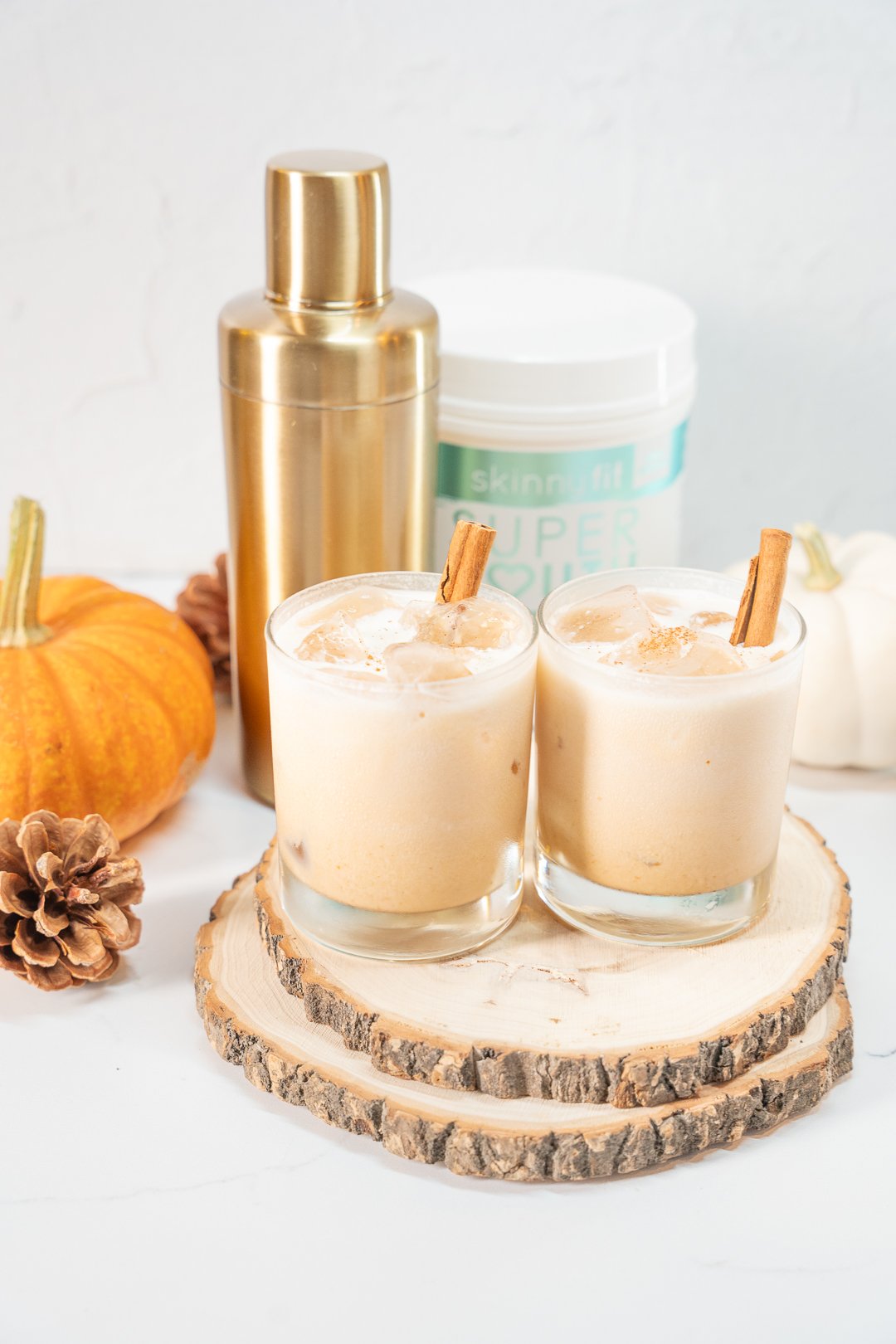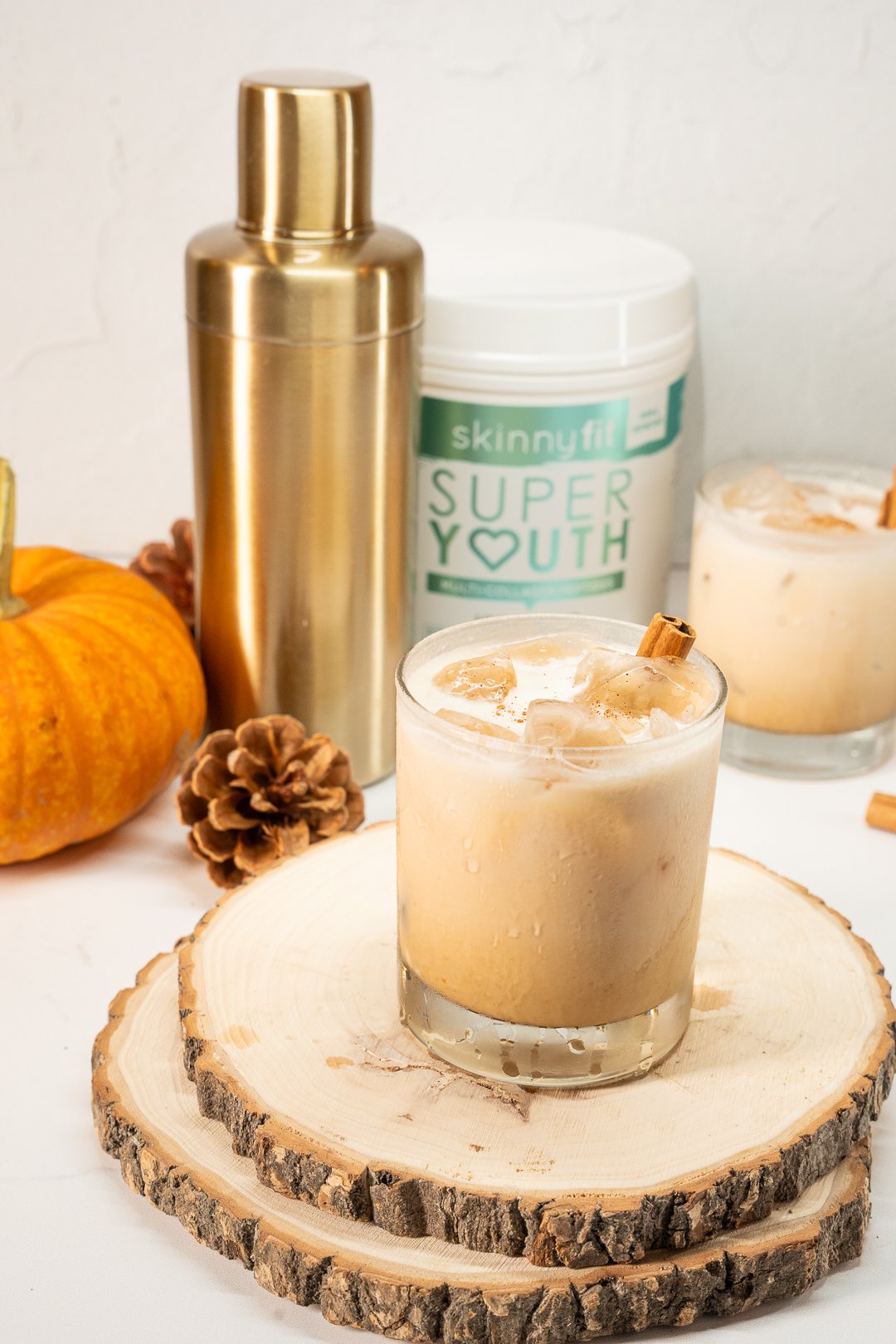 DIY Ingredients You Probably Already Have
To craft the ultimate Boozy Pumpkin Spice Latte, you'll need a handful of key ingredients. First up, pumpkin puree—the rich, velvety base that infuses your latte with that unmistakable autumn essence. Add a medley of warm spices like cinnamon, nutmeg, and cloves to elevate the cozy factor. Of course, no latte is complete without a shot of coffee, and I admit, I might have a heavy hand when it comes to adding the booze 🙂 —choose your favorite liqueur to customize the boozy kick. But here's where it gets exciting: the secret ingredient that can take your latte to the next level is Unflavored Super Youth collagen powder. Not only does it dissolve seamlessly into your drink, but it also offers a range of health benefits, from enhancing skin radiance to supporting joint function! To get started, you might already have a handful of these ingredients, or you can find them at your local grocery store. I hope you love it as much as I do!
Mentioned In This Post
SkinnyFit Unflavored Collagen
Look and feel younger with Super Youth Multi-Collagen Peptides! This versatile collagen powder includes 5 collagen types from 4 natural sources to restore youthfulness from the inside out.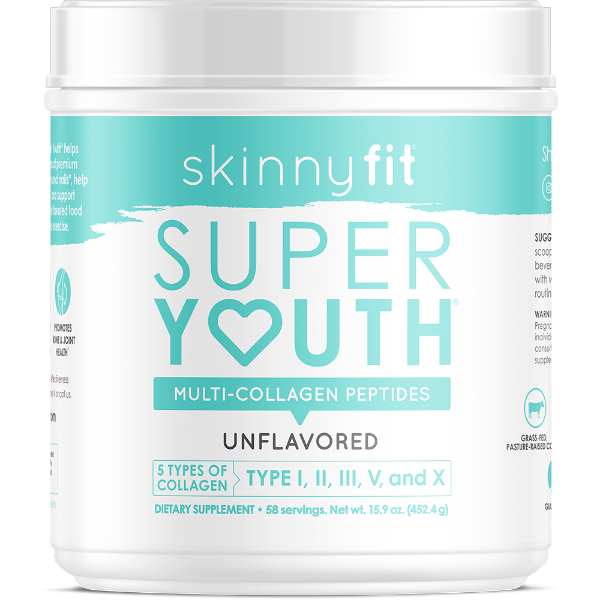 DIY Boozy Pumpkin Spice Latte
Prep Time: 5 min
Cook Time: n/a
Total Time: 5 min
Serving Size: 1 serving
Ingredients
1-1/2 ounces vodka
1-1/2 ounces Kahlua
2 tablespoons canned pumpkin
1 scoop Unflavored Super Youth
1/2 to 3/4 cup ice cubes
3 ounces heavy whipping cream or milk
1 dash cinnamon
Steps
Combine vodka, Kahlua,  pumpkin, and Unflavored Super Youth in a shaker; Shake thouroughly. 
Fill a glass with ice, add shaken mixture, and top with cream. Sprinkle with cinnamon; serve immediately.