Jump To Recipe
Warning: another deliciously flavorful fall recipe ahead! If you've been following our recent culinary adventures, you're probably aware that I have an undeniable soft spot for this time of year. If, like me, you're a fan of all things fall, you're in for a treat because there's a whole lineup of delectable recipes coming your way. So, without further ado, let's jump right in. Today, I'm excited to share my all-time favorite Fall Harvest Beet Bruschetta recipe, one that holds a special place in my heart as it was lovingly passed down to me by my older sister. I hope you savor it as much as I do and that you'll consider passing it along to someone special in your life.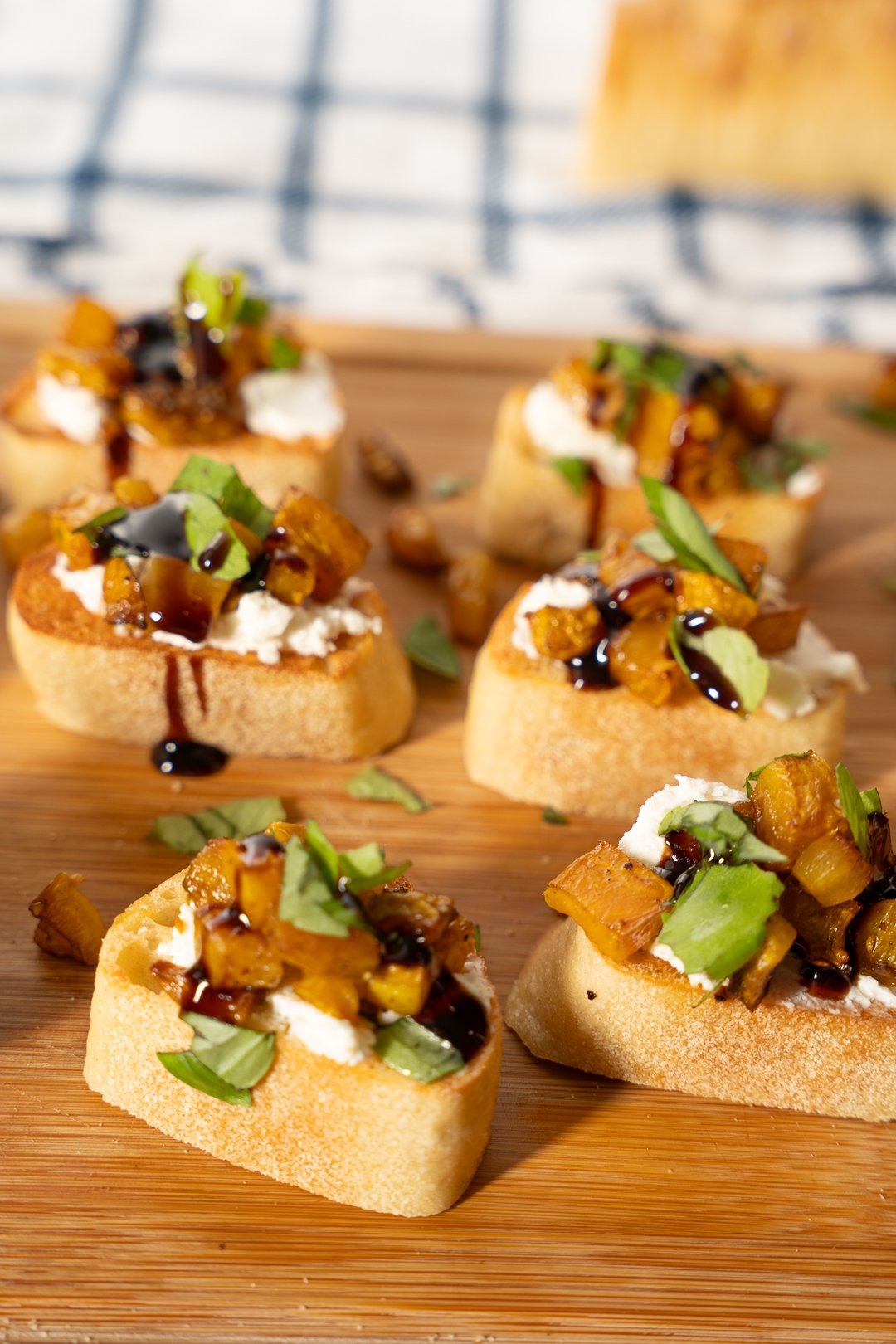 The Beauty of Fall Harvest Beets
The star of our show is undoubtedly the fall beet – a root vegetable that embodies the very essence of the season. With their deep red and golden hues, fall beets are not only visually stunning but also boast an earthy flavor that speaks to the heart of autumn! One of the beauties of this dish is that it's best enjoyed when made with locally-sourced, seasonal ingredients. Using fresh, in-season beets and high-quality bread ensures that every bite is a celebration of autumn's bounty. Whether you're picking up beets from your local farmers' market or growing them in your own garden, this dish connects you to the rhythms of the season in a delicious way.
Key components of this recipe include fresh beets that you've diced to perfection, a high-quality French bread loaf, and goat cheese for a creamy, tangy contrast to the earthy beets. The Unflavored Super Youth adds a delightful, nutritious twist to the goat cheese mixture, enhancing the overall flavor profile.
Preparing the Beets
Preheat your oven to 425°F and toss your diced beets with minced garlic, 2 tbsp of olive oil, balsamic vinegar, kosher salt, and black pepper. Spread this glorious mixture evenly on a baking sheet and let it roast for about an hour or until your beets are tender. Trust me, the aroma that fills your kitchen during this roasting process is a fragrance of pure autumnal delight.
Assembling the Bruschetta
When your beets emerge from the oven, sprinkle them with half of the freshly chopped basil leaves. Then, it's time to assemble our bruschetta. Mix the goat cheese and Unflavored Super Youth thoroughly – this magical blend will provide a delightful contrast to the roasted beets. Spread this mixture on your toasted baguette slices, and then pile on the roasted beets.
Toasted Baguette Slices: The Perfect Base
For that extra layer of crisp and flavor, don't underestimate the importance of selecting the right baguette and toasting it to perfection!
Why Fall is the Best Season for this Recipe
Now, let's talk about why fall is the ideal time to indulge in this dish. The cool weather and cozy atmosphere of autumn are the perfect backdrop for savoring this bruschetta. Whether you're hosting a dinner party or enjoying a quiet evening in front of a fireplace, this dish brings a touch of elegance to your fall gatherings. The versatility of this recipe makes it suitable for everything from casual get-togethers to formal occasions.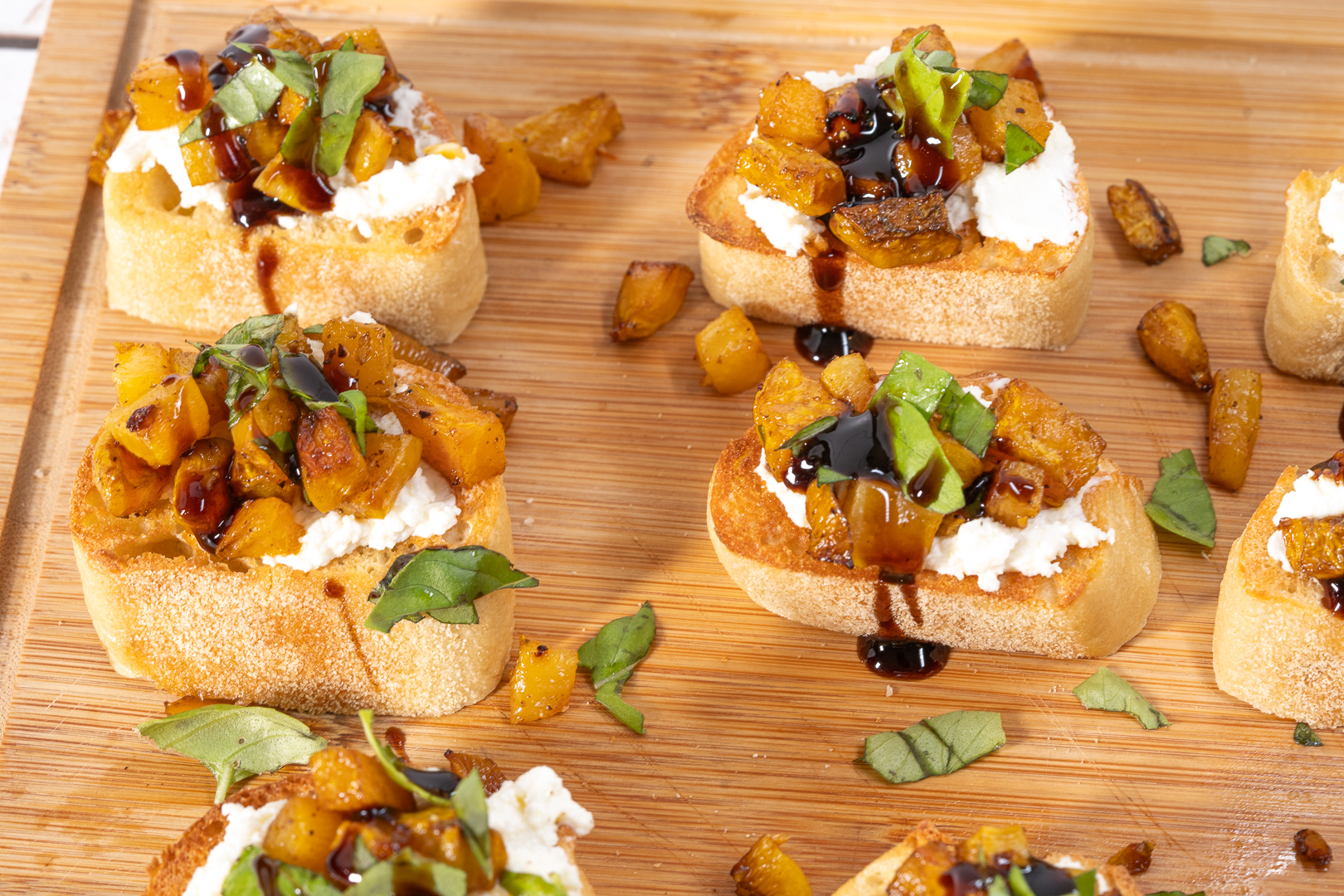 Mentioned In This Post
SkinnyFit Unflavored Collagen
Look and feel younger with Super Youth Multi-Collagen Peptides! This versatile collagen powder includes 5 collagen types from 4 natural sources to restore youthfulness from the inside out.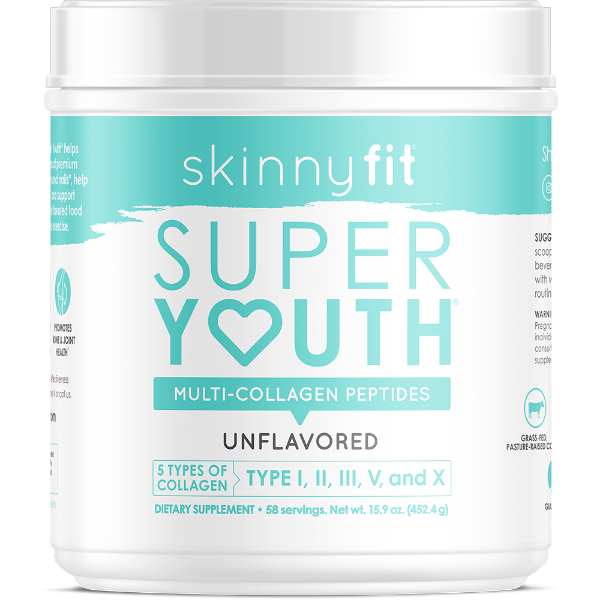 Fall Harvest Beet Bruschetta
Prep Time: 15 minutes
Cook Time: 1 hr
Total Time: 1 hr 15 minutes
Serving Size: 12 pieces
Ingredients
3 cups diced beets, red, golden or both
4 cloves garlic, minced
4 tbsp olive oil, divided
2 tbsp balsamic vinegar
1 scoop Unflavored Super Youth
½ tsp kosher salt
½ tsp black pepper
1 loaf french bread, sliced
6-8 fresh basil leaves, chopped
2 cups goat cheese
2 tbsp balsamic reduction
Steps
Preheat the oven to 425°F.
Combine goat cheese and Unflavored Super Youth and mix thouroughly
Toss the beets with the minced garlic, 2 tbsp olive oil, balsamic vinegar, kosher salt and black pepper.
Place in an even layer on a baking sheet and into the oven for 1 hour, or until the beets are fork tender.
While the beets are roasting, brush the sliced bread with the remaining 2 tbsp olive oil, set aside.
Once the beets come out of the oven, toss them with half of the fresh chopped basil leaves.