Jump To Recipe
There are so many suggestions floating around the internet about how to lose weight fast. Sadly, most of them are unhealthy, will only temporarily keep weight off, or both. What I've found through my own personal experience and from working with women that want to know how to lose weight fast is that the best way to drop inches is with real food and a healthy dose of patience.
I'm sorry to tell you that you can't lose weight overnight, but what I can promise is one hack that will help make losing weight easier. Today's blog is all about my favorite morning drink, understanding the lackluster magic behind how to lose weight fast, and my favorite waist-trimming ingredients.
Health & Weight Loss Benefits
As I mentioned, you won't lose weight fast with many of the tips and tricks found online. Instead, focus on creating healthy routines that support your weight loss goals. This is the best way to ensure your weight loss is consistent and sustainable. My favorite way to improve weight loss goals in a small but effective way is with detox drinks. The secret to an effective detox drink is including three key ingredients: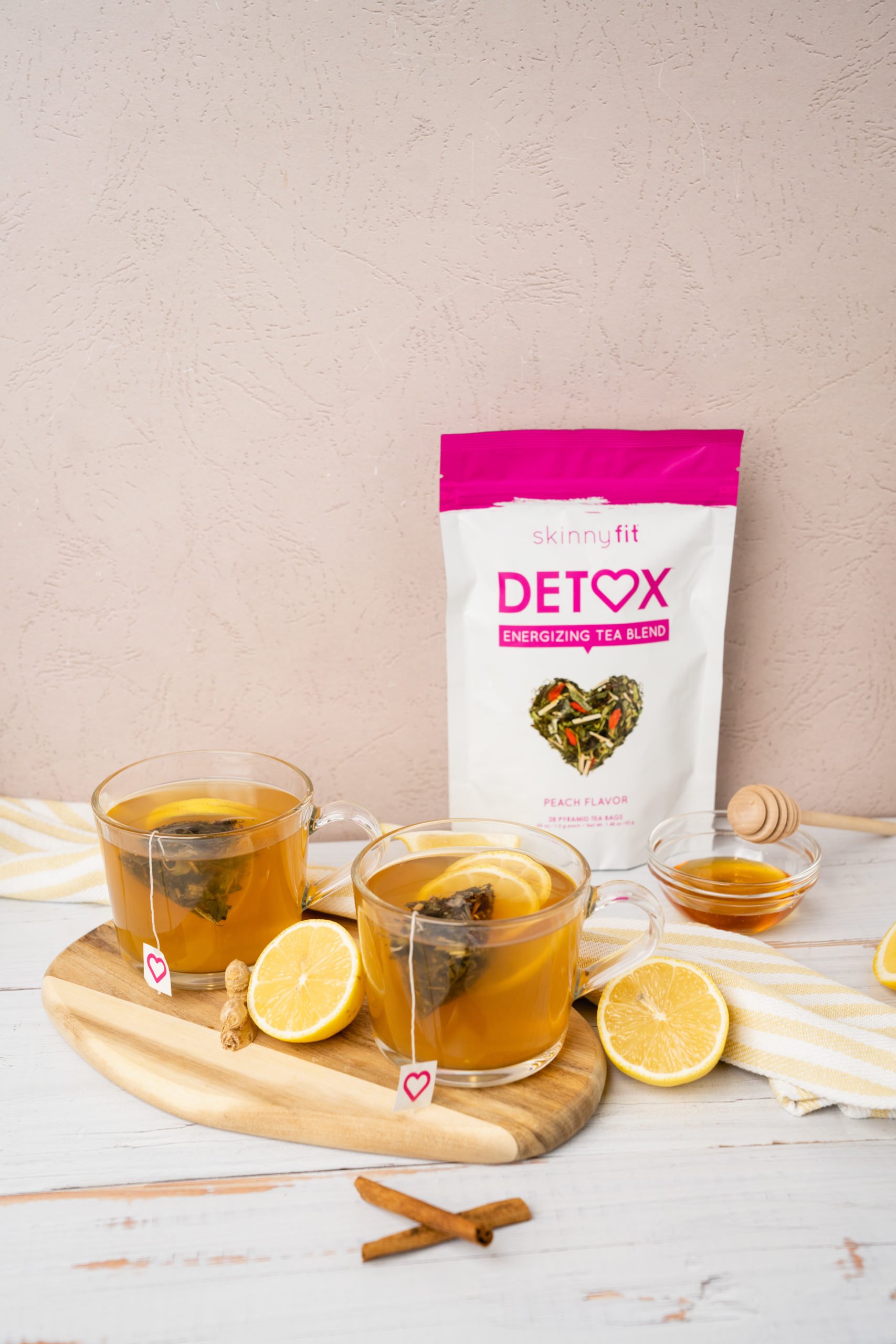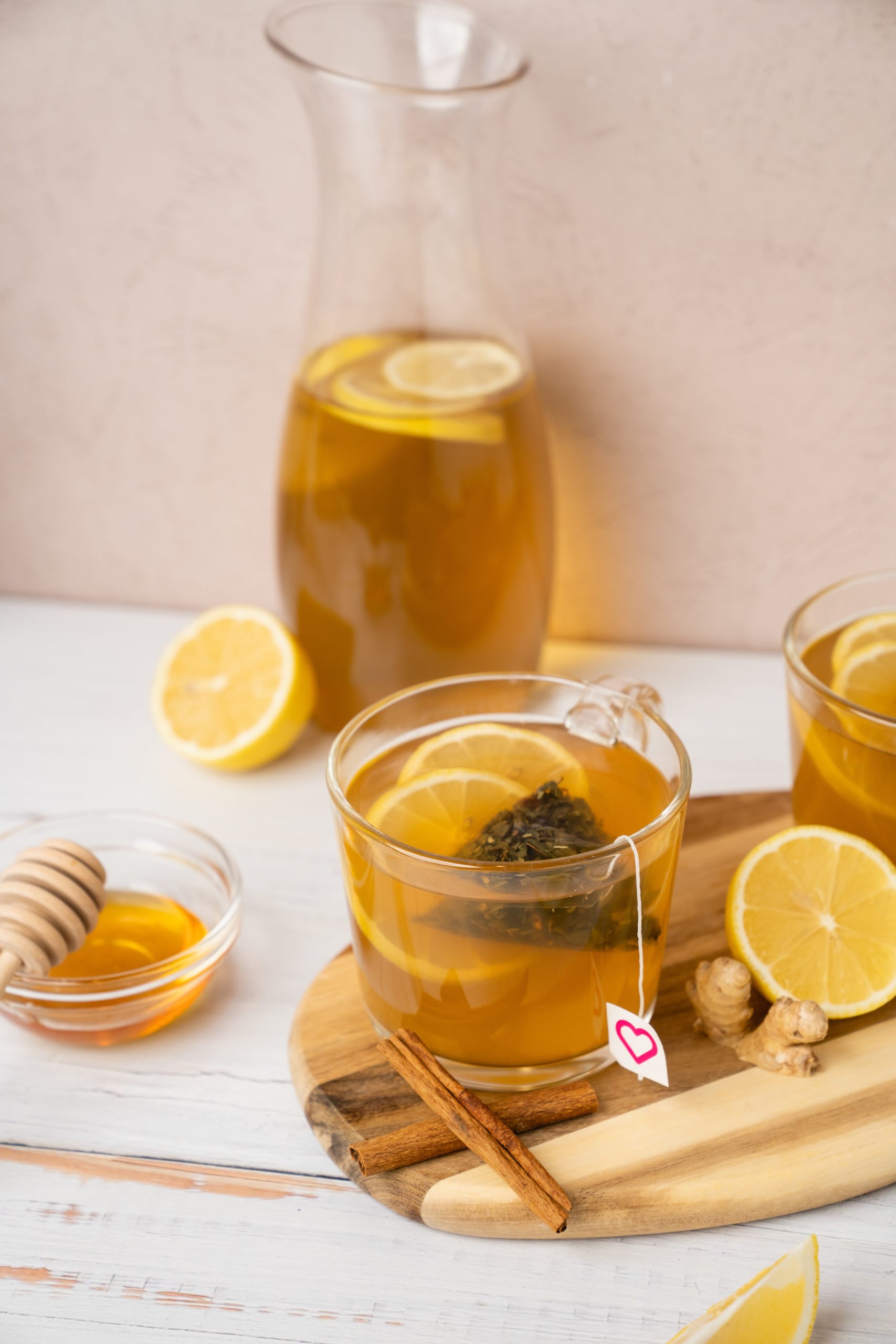 Ginger is number one. This is an amazing metabolism-revving ingredient that is so easy to add into your diet. My preferred way is by adding it into tea, like the recipe below, or adding ginger juice to my water. It's a delicious, gut-healthy way to support weight loss.
Next, goji berries. Goji berries are a powerful superfood that is known for being high in antioxidants and being immune supportive. Plus, it's great for weight loss. Goji berries can be expensive, so I like to get my goji berry fix from Skinny Fit's Detox tea. It includes 13 additional superfoods that help drop stubborn weight and reduce bloating. It's a must-have if you're looking for ways to lose weight fast.
Last but not least, lemon. Lemons are one of the most accessible ways to support your metabolism and weight loss. I say this because you can request it at almost any restaurant you go to. Order it with some warm water and you've got yourself an easy detox tea!
All of these ingredients are included in the recipe below. Making this tea is one of my favorite morning rituals and is a great, relaxing way to start the day. Enjoy!
Mentioned In This Post
SkinnyFit Detox Tea
Slim down, soothe bloating, and boost your energy naturally! Unlike other detoxes, SkinnyFit Detox has NO laxatives and is made with 13 metabolism-boosting superfoods.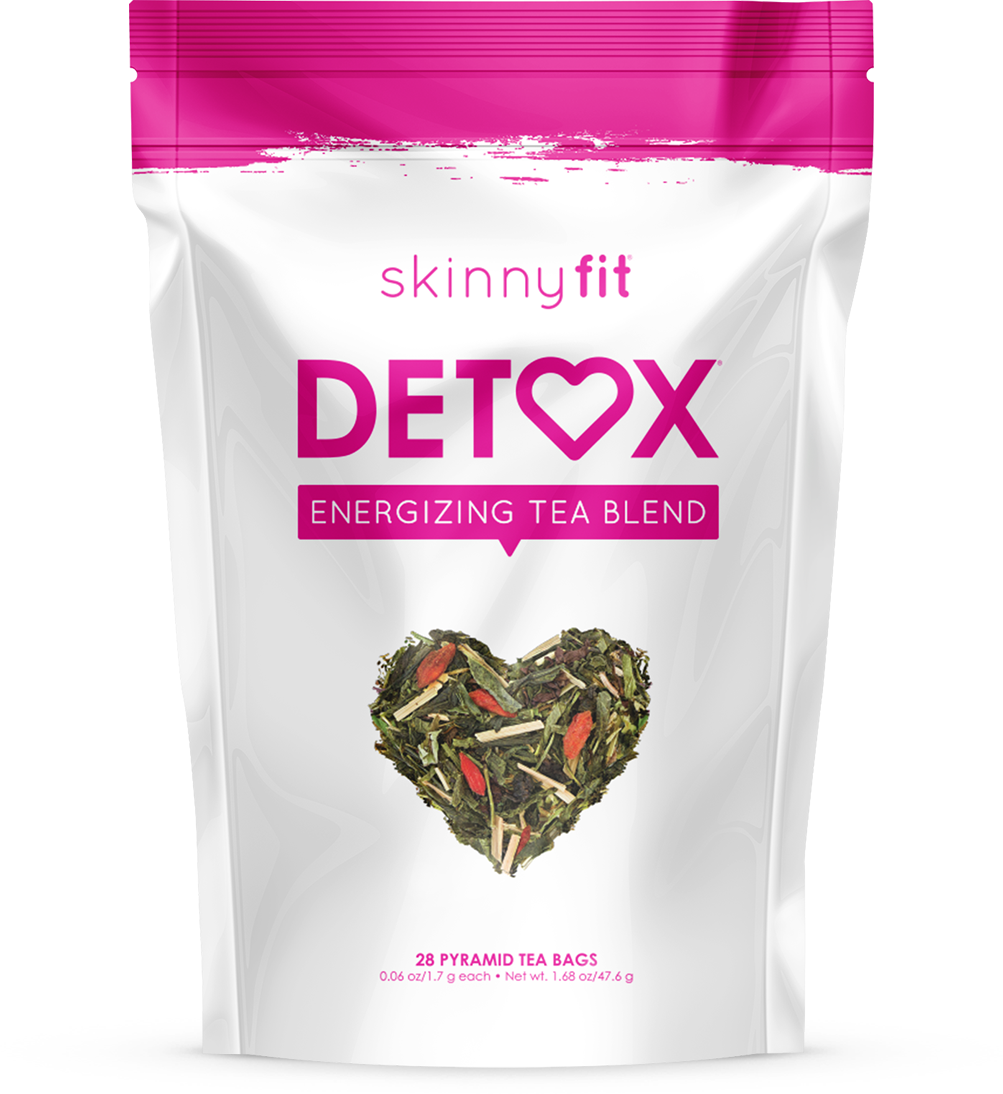 Fat Burning Tea For Weight Loss
Prep Time: 5 minutes
Cook Time: 10 minutes
Total Time: 15 minutes
Serving Size: 1 serving
Ingredients
1 Detox Tea bag
1 cup hot water
1 stick cinnamon
¼ cup slice ginger root
1 tbsp lemon juice
Steps
Place saucepan on high heat, bring water to a boil
Add the cinnamon stick & sliced ginger root to the saucepan, reduce heat to a simmer, cook for 5 minutes
Remove saucepan from heat and add the Detox tea bag, steep for 5 minutes
Strain the tea into a glass, stir in the lemon juice
Serve hot or chilled as an iced tea, enjoy!