Jump To Recipe
Italians know the way to a man's heart, and meatballs are at the top of the list. This light, yet delicious recipe is the perfect main course for saying "I love you". Pair it with his favorite pasta and watch him fall for you with every bite.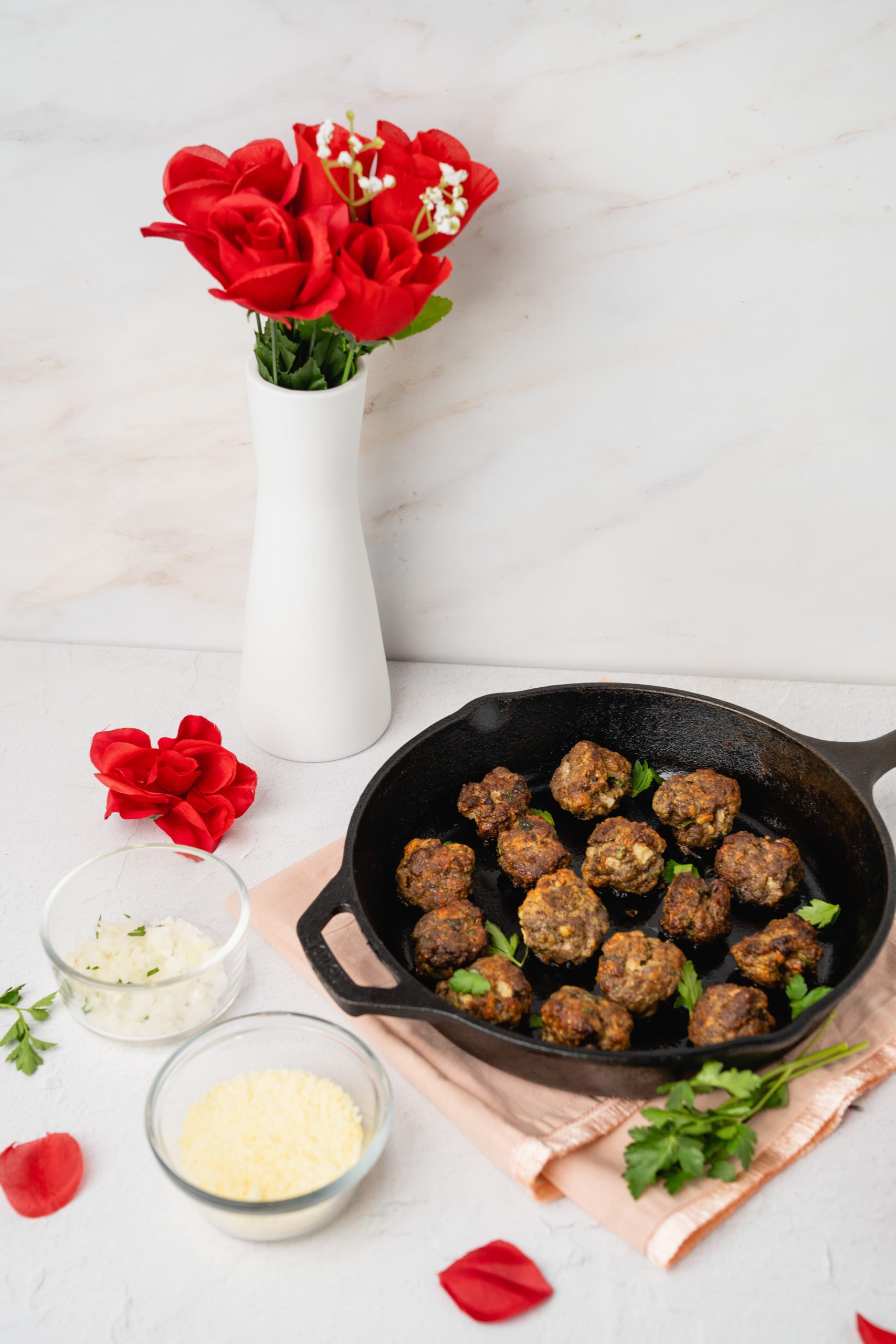 Mentioned In This Post
SkinnyFit Unflavored Collagen
Look and feel younger with Super Youth Multi-Collagen Peptides! This versatile collagen powder includes 5 collagen types from 4 natural sources to restore youthfulness from the inside out.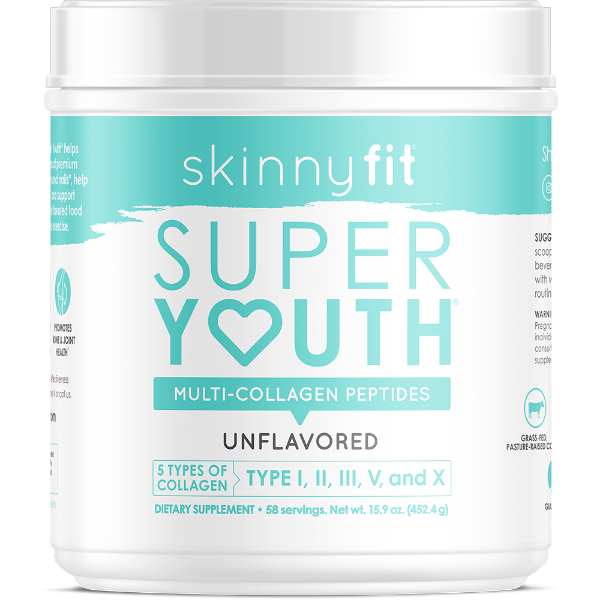 Healthy Homemade Meatballs
Prep Time: 10 minutes
Cook Time: 20 minutes
Total Time: 30 minutes
Serving Size: 5 servings
Ingredients
1 lb 80% lean ground beef (or sub with half ground pork)
1 large beaten egg
¼ cup bread crumbs
¼ cup grated parmesan cheese
¼ cup finely chopped onion
2 tsp minced garlic
¾ tsp kosher salt
¼ tsp ground black pepper
2 tbsp chopped fresh parsley
1 scoop Unflavored Super Youth
Steps
Preheat oven to 400 degrees F, line baking sheet with foil & nonstick spray
In a large bowl, combine the meat, egg, breadcrumbs, cheese, onion, garlic, salt, pepper, parsley, and SY Unflavored
Use a medium cookie scoop or spoon to scoop the meat mixture. Form into 1 ½-inch balls & place on baking sheet
Bake uncovered for 17-20 minutes, or until no longer pink in the center. Turn halfway through to avoid the bottoms browning
Simmer with marinara sauce for 10 minutes, if desired, enjoy!