Jump To Recipe
Low calorie bacon guac bombs probably sound too good to be true. Luckily for you, I have the recipe. There's nothing I love more than unique recipes, and you've never seen anything like these bacon guac bombs. They're salty, savory, and 100% guilt-free. 
If you're on the hunt for easy recipes, especially party recipes, look no further. I snuck in my go-to hair, skin, and nails ingredient and you'd never know it – and neither will your guests!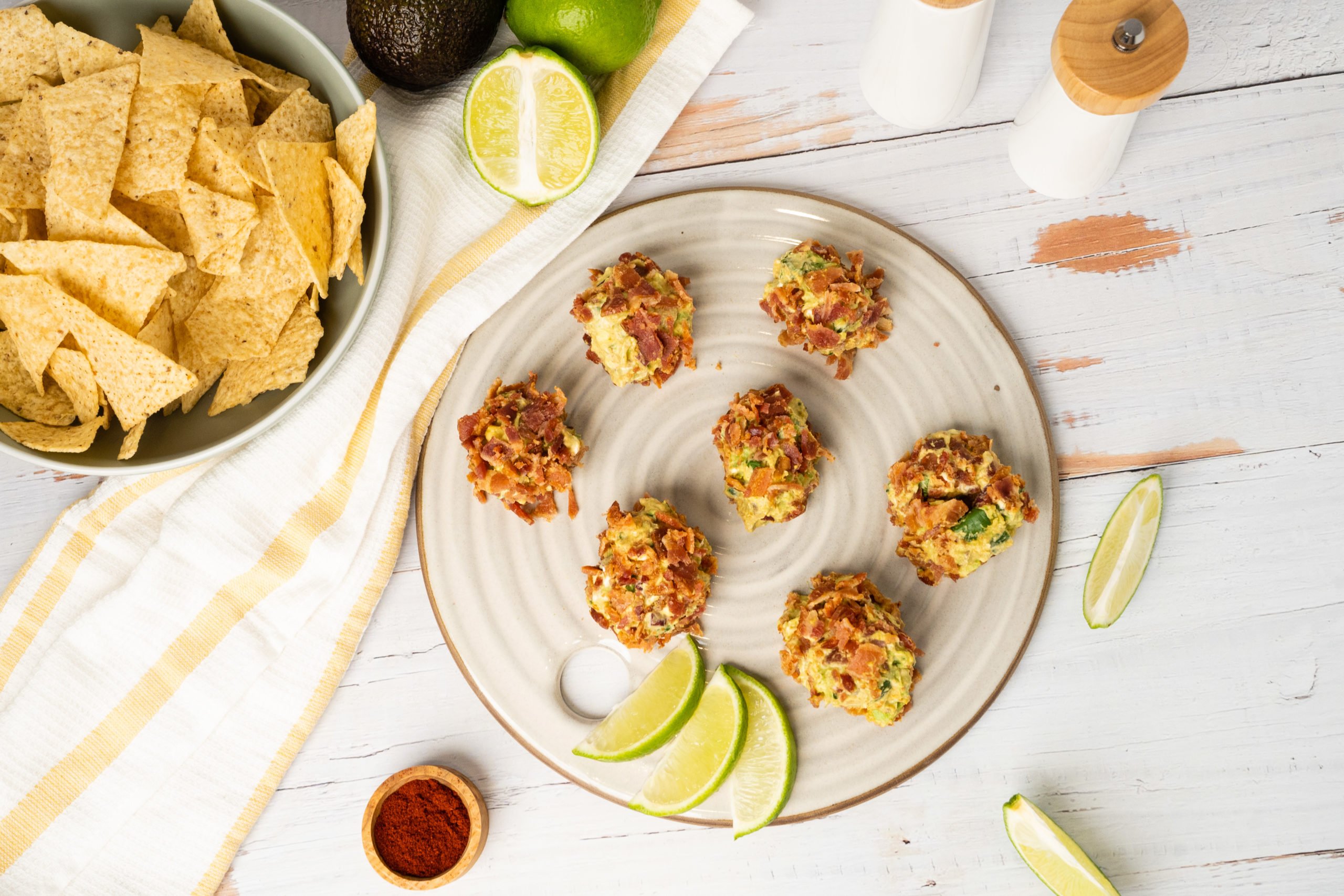 Easy Peasy & Packed With Benefits
Easy recipes are usually simple but lack flavor or are high in calories. Not today! These bacon guac bombs are delicious, good for you, and come together so easily. First of all, a majority of the ingredients are spices. Cooking with a variety of herbs and spices can help boost antioxidants, anti inflammatory support, and even exhibit some anti carcinogenic properties. [1] These guac bombs are made with six different spices, which adds to the flavor and health benefits. 
Next, the star ingredient – avocados. This fruit (yes, fruit!) contains an abundance of healthy fats, vitamins, and minerals. Folate, vitamin K, potassium, copper, and vitamin B-6 are just a few. It's made even more powerful once combined with nutrient-dense lime juice, garlic, onions, and jalapeňos – yum!
Last but never least, is the anti-aging powerhouse – Super Youth. This hydrolyzed collagen is my favorite way to help support skin, joints, muscle growth, hair, nails, and more. Some of the immediate benefits I notice from using Super Youth is the radiance of my face. My dull, weathered skin turned glowy before using up just one jar. Plus, I notice I wake up with less aches and pains each morning. On top of all of that, I feel like my digestion improves when I use collagen, like less bloating and indigestion. Besides all of the amazing benefits, I love Super Youth because it's so easy to use. You can mix it into coffee, smoothies, dressings, sauces, soups, and even bacon guac bombs.
I can't wait for you to try how tasty and easy this recipe is! Enjoy every bite knowing it's good for you in so many ways.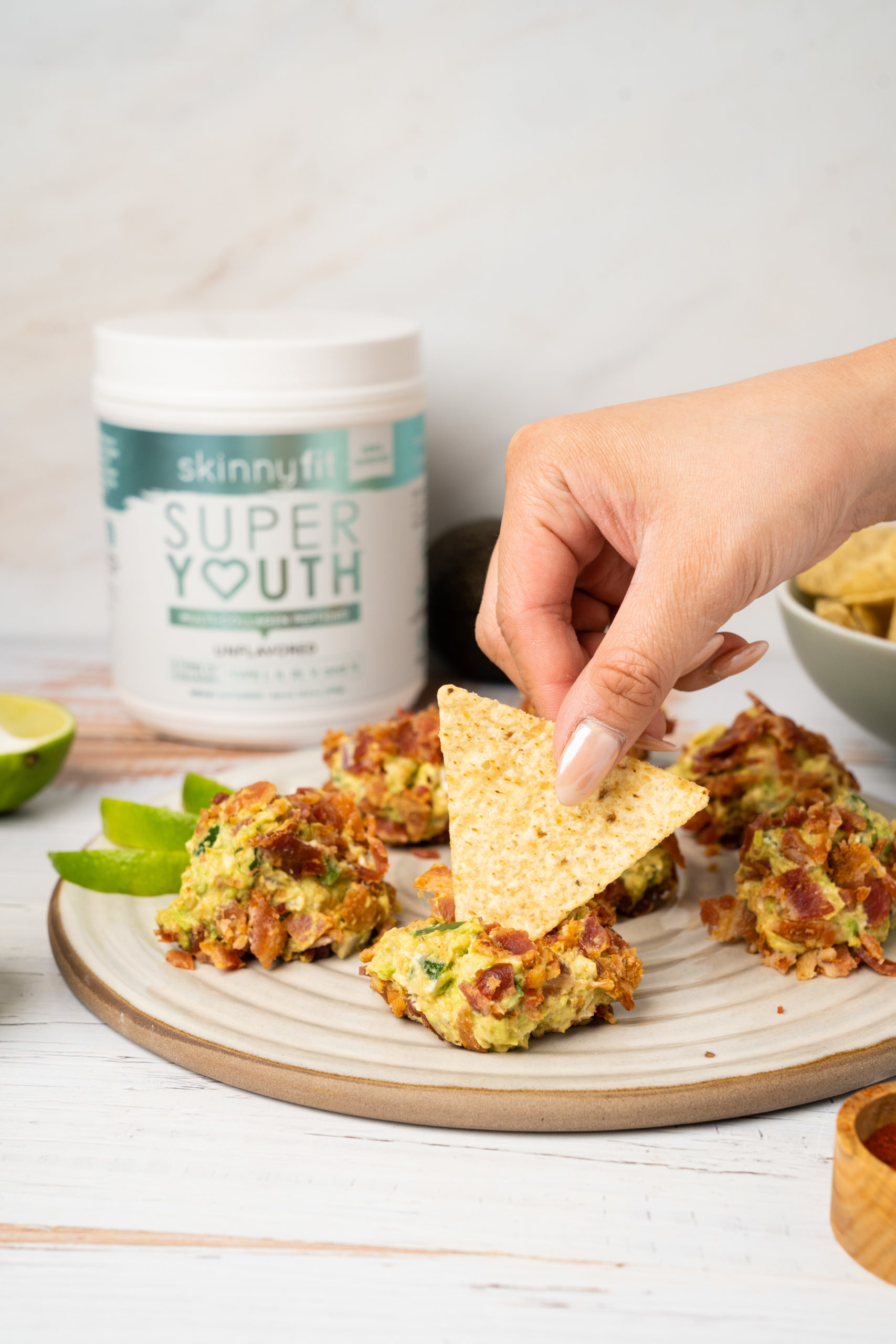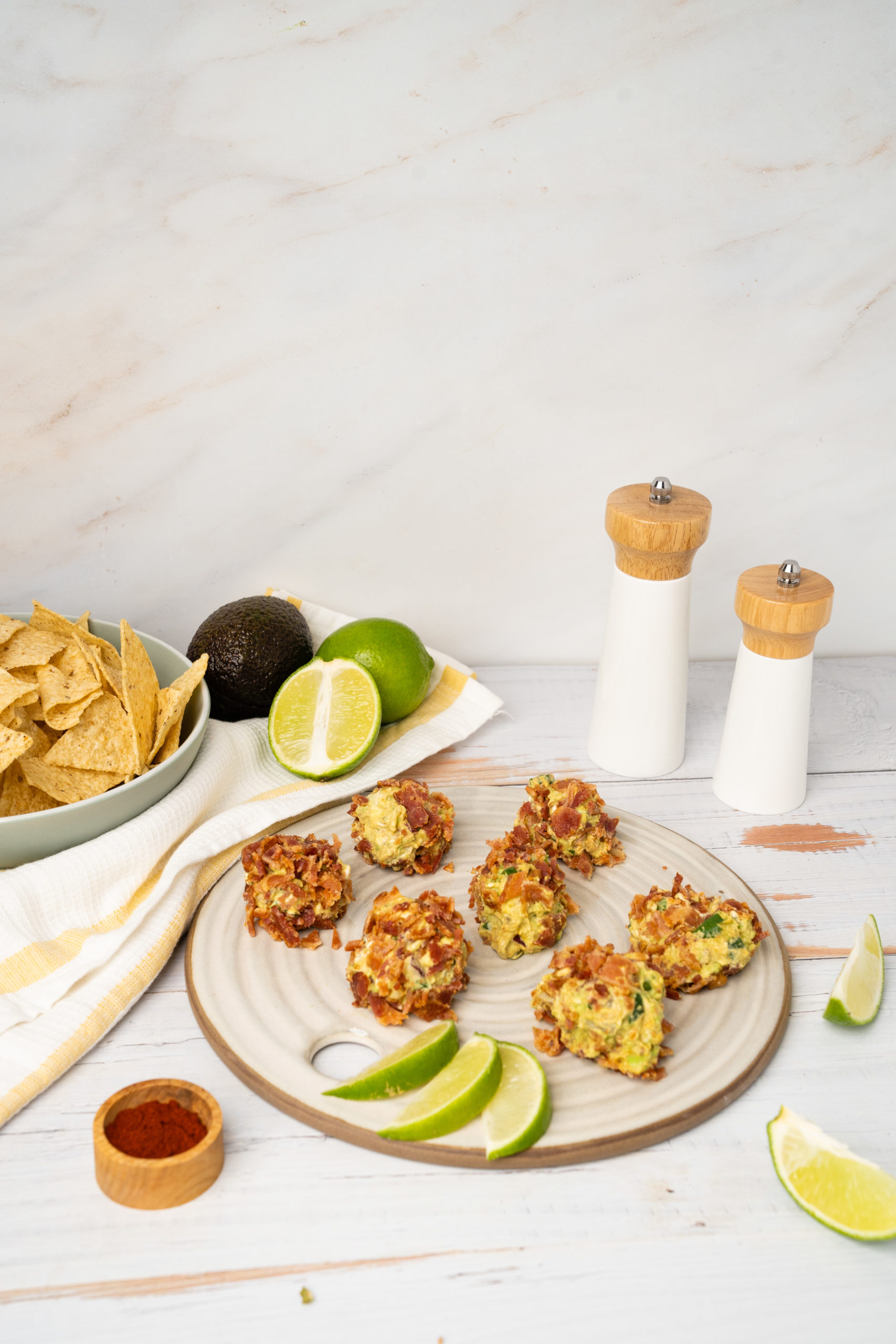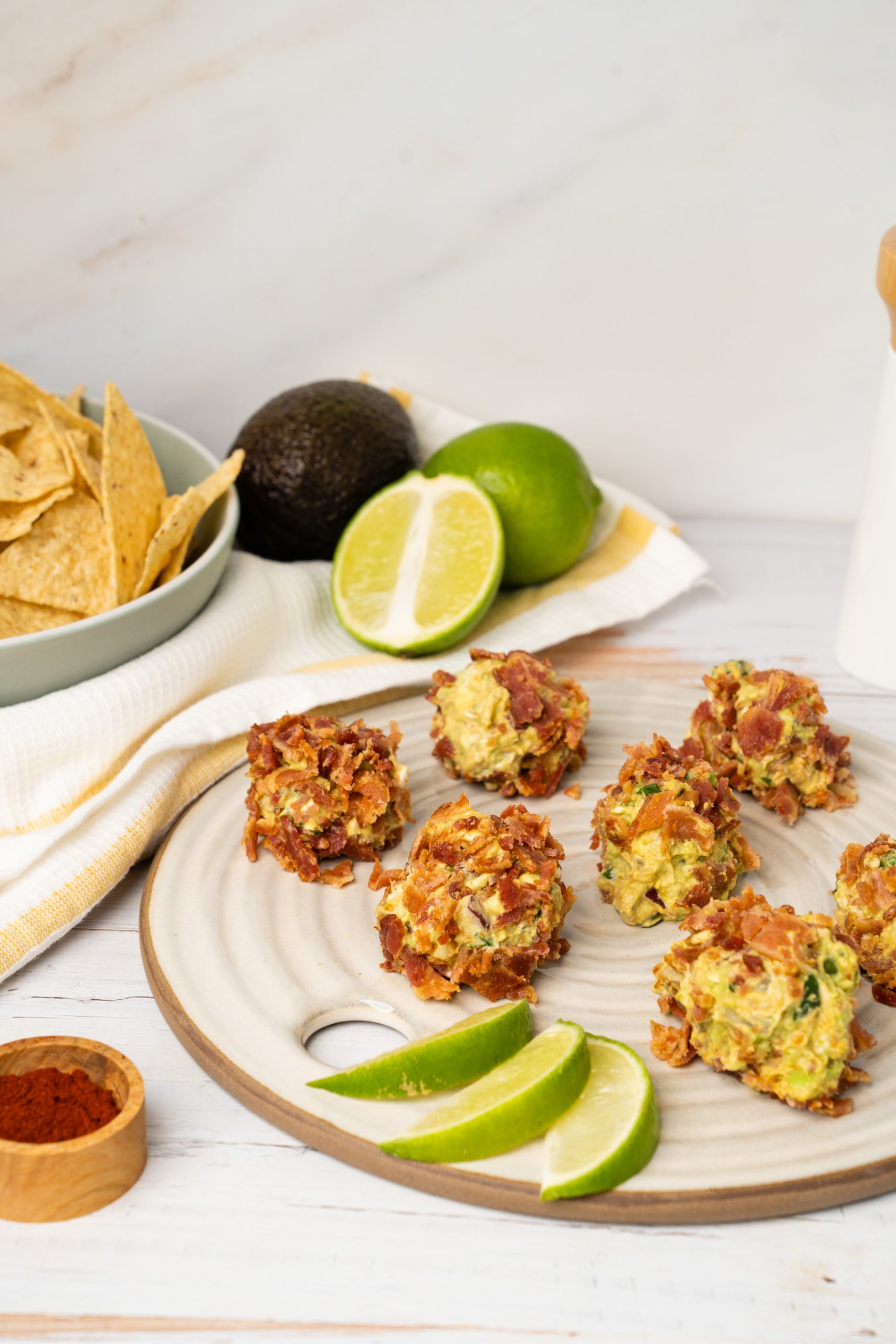 Mentioned In This Post
SkinnyFit Unflavored Collagen
Look and feel younger with Super Youth Multi-Collagen Peptides! This versatile collagen powder includes 5 collagen types from 4 natural sources to restore youthfulness from the inside out.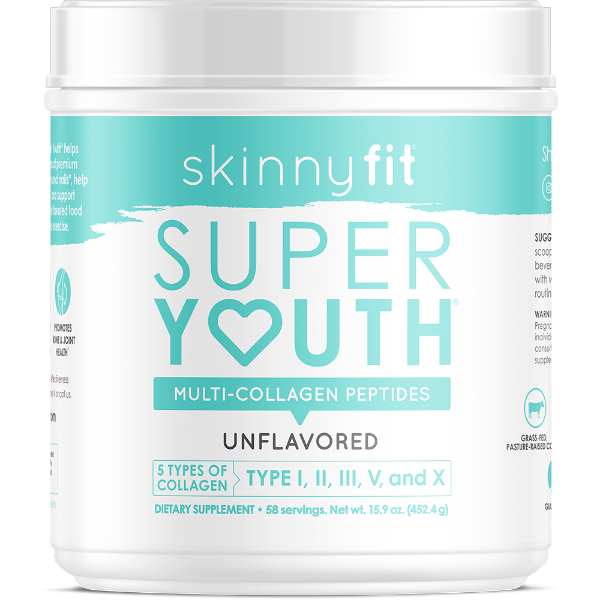 Low-Calorie Bacon Guac Bombs
Prep Time: 10 minutes
Cook Time:
Total Time: 45 minutes
Serving Size: 15
Ingredients
12 slices bacon, cooked & crumbled
2 scoops SY Unflavored
2 avocados, pitted, peeled, mashed
6 oz. cream cheese
1 lime juiced
1 garlic clove, minced
¼ red onion, minced
1 small jalapeňo, chopped
2 tbsp. chopped cilantro
½ tsp. cumin
½ tsp. chili powder
Kosher salt, ground black pepper
Steps
Combine all guacamole ingredients & Super Youth in a large bowl
Stir until mostly smooth (some chunks are fine!), then season with salt & pepper
Put in refrigerator to firm, 30 minutes