Jump To Recipe
When it comes to easy lunch ideas, I like to have flavorful and fun recipes on hand. Rotating through salads and a bowl of rice, protein, and veggies can get old very quickly. After years of my own health journey, and years more of nutrition coaching, I've found that the only way to look and feel my best is to make healthy lunch recipes that mimic my cravings. 
Today I'm sharing one of my favorite easy lunch ideas—greek pita pizzas. They're simple, satisfying, and healthy!
What Are Greek Pita Pizzas?
If you've never heard of greek pita pizzas, prepare to be amazed. You'll never think of healthy lunch recipes the same after this one. Imagine your favorite greek salad got turned into a pizza, but on a pita. That's the easiest way to describe it. This recipe includes all of the star ingredients of a Mediterranean dish—olives, parsley, feta cheese, tomatoes, hummus, and of course, pita.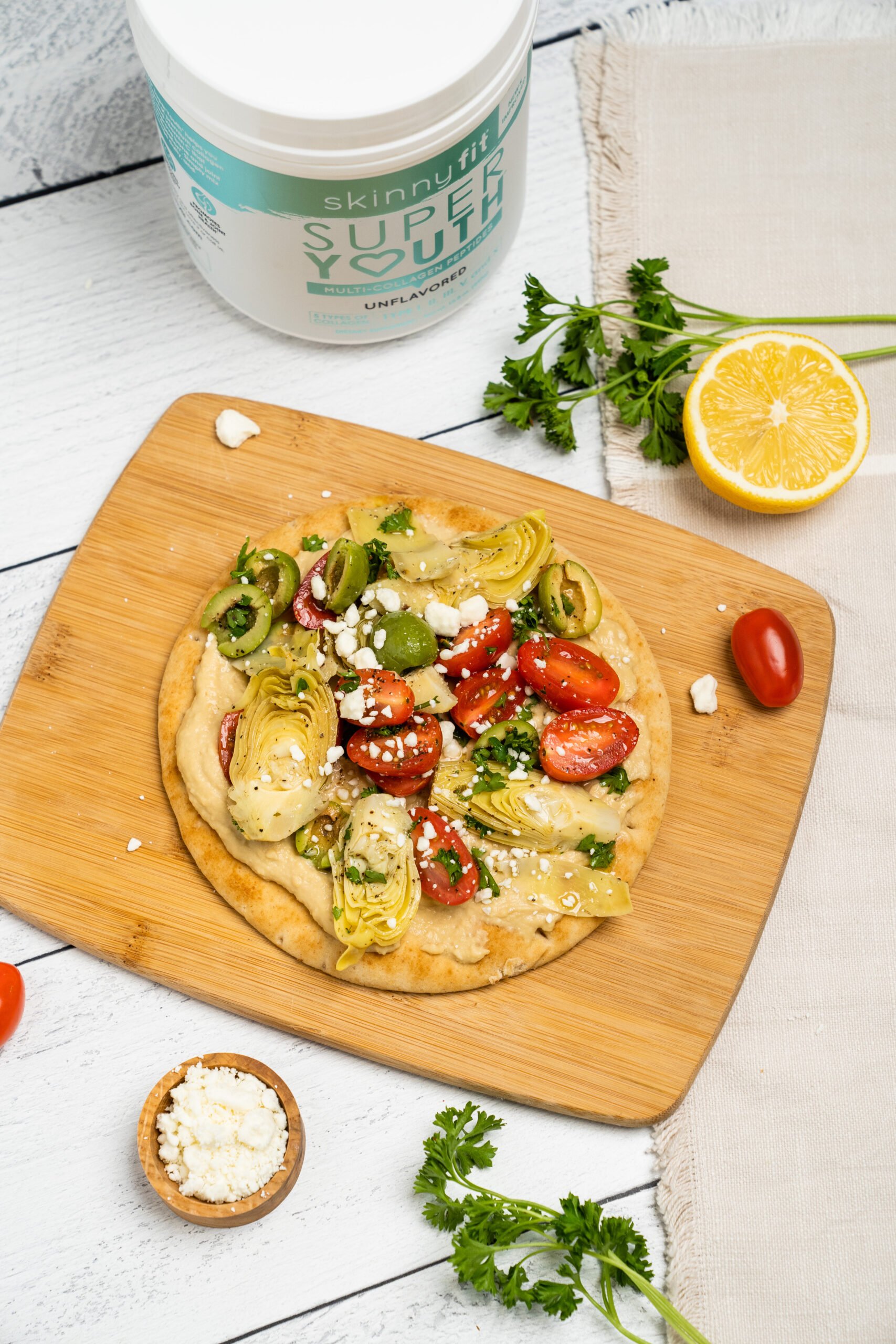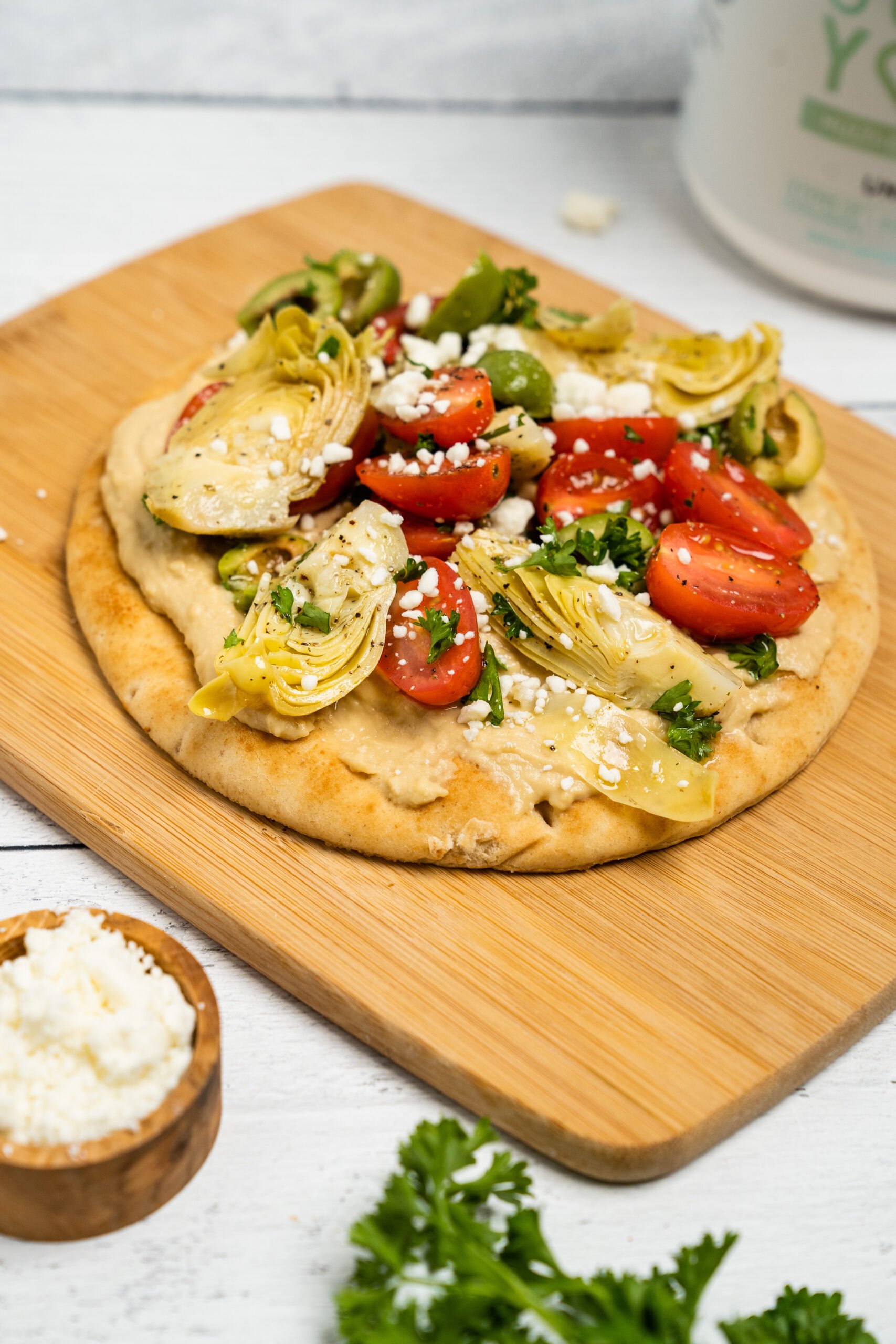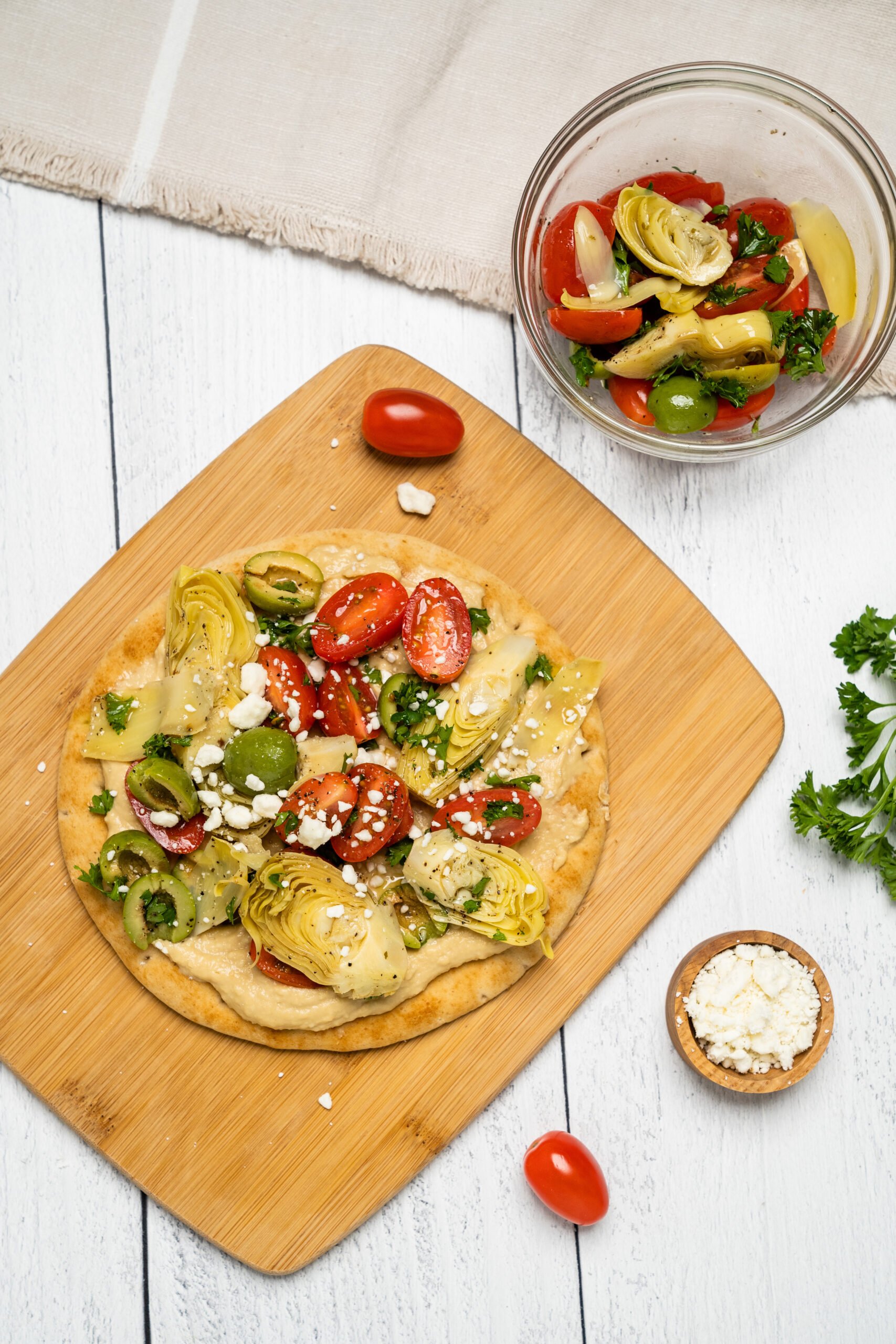 The combination of herbs and vegetables in this meal provide so many antioxidants, vitamins, and minerals. Eating different colored foods, such as peppers and tomatoes and artichokes, is a great way to ensure you're getting a variety of nutrients into your diet. I always say the brighter your plate, the better your fate! These colorful micronutrients help support our gut health, immune system, and more.
Another way I healthified this recipe is by sneaking Super Youth collagen into the hummus. It's completely tasteless, so you don't even know it's there. To top it off, it dissolves almost instantly, so you don't get any pesky clumps, either. 
The reason I add Super Youth to pretty much everything is because collagen benefits are endless. It provides a good source of protein and essential amino acids, supports our hair, skin, and nails, joint health, muscles, and our gut health—to name a few. 
Next time you're brainstorming easy lunch ideas, you have to add this into your weekly rotation! It's so delicious, and kids love it too. Make it ASAP and thank me later!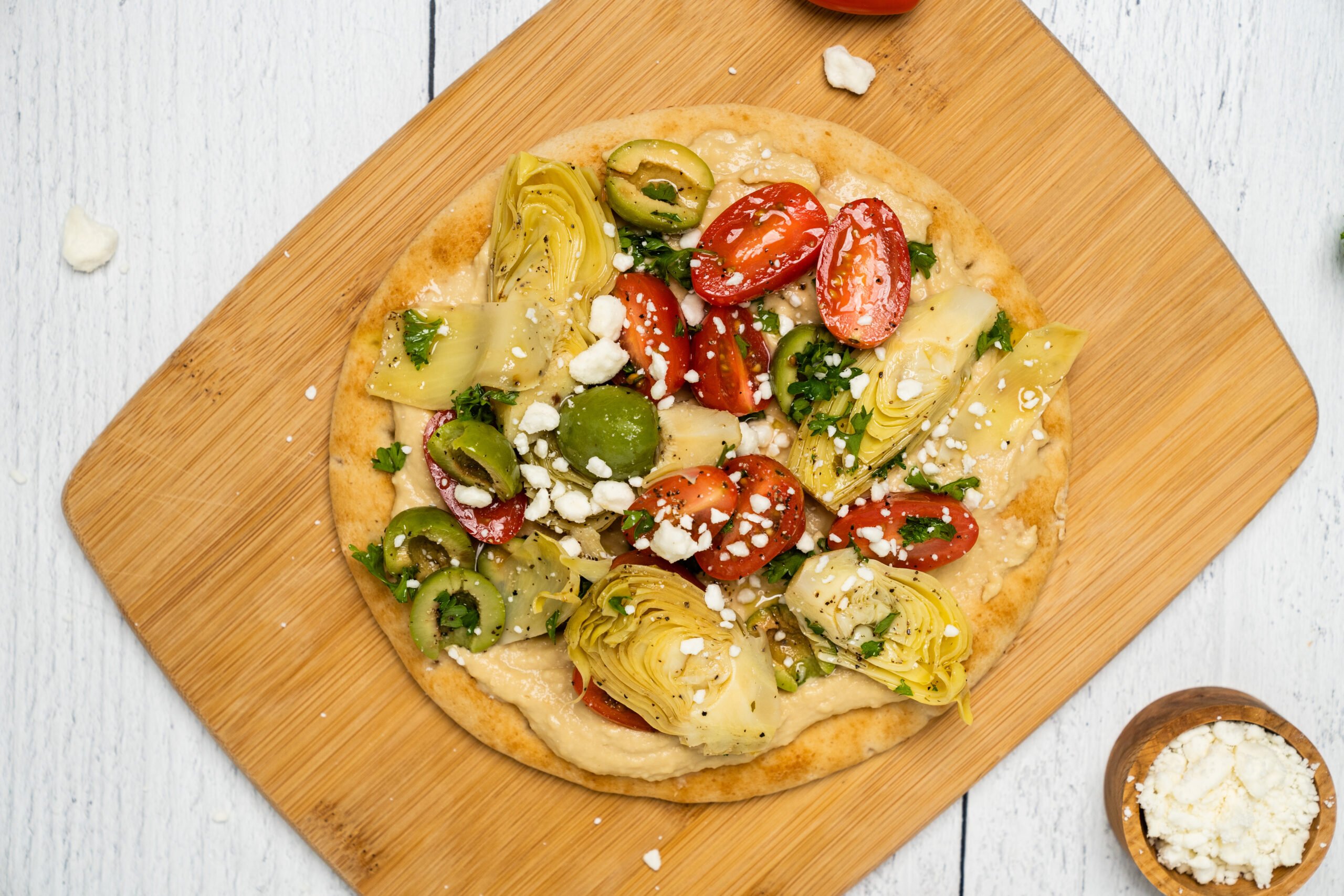 Mentioned In This Post
SkinnyFit Unflavored Collagen
Look and feel younger with Super Youth Multi-Collagen Peptides! This versatile collagen powder includes 5 collagen types from 4 natural sources to restore youthfulness from the inside out.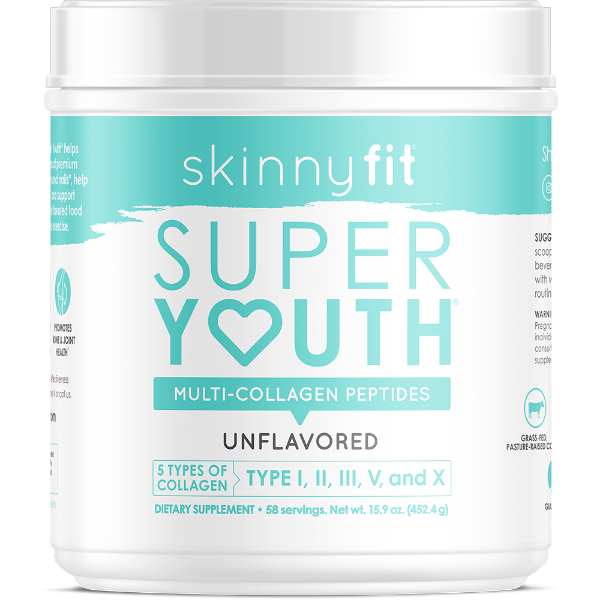 Quick & Easy Grilled Greek Pita Pizzas
Prep Time: 15 minutes
Cook Time: 5 minutes
Total Time: 20 minutes
Serving Size: 4 servings
Ingredients
2 scoops SY Unflavored
1 jar (12 oz) marinated quartered artichoke hearts, drained & chopped
1 cup grape tomatoes, halved
½ cup pitted Greek olives, halved
⅓ cup chopped fresh parsley
2 tbsp olive oil
¼ tsp pepper
¾ cup hummus
4 whole pita breads
1 cup crumbled feta cheese
Steps
Artichoke hearts, grape tomatoes, Greek olives, fresh parsley, olive oil, and seasonings in a small bowl. Mix and toss to combine
Mix SY with hummus, then spread over pita breads
Top with artichoke mixture, sprinkle with cheese or preferred toppings
Grill pita bread, covered over medium heat until bottoms are golden brown, 4-5 minutes