Jump To top
Growing up, my mom took melatonin almost every night. She said it was her night-night candy. I was always so jealous and wished that I needed some. Welp! Be careful what you wish for. The only positive thing is that there are so many melatonin options these days. The con? Not all of them are good for you.
If you've ever had trouble sleeping at night, or suffered from insomnia, I'm sure you're familiar with melatonin. And if you prefer delicious tasting things, I'm sure you're even more familiar with melatonin gummies! People of all ages can deal with restlessness, and have trouble falling asleep. Having a supplement that is fast-acting, that tastes great, and doesn't leave you feeling drowsy the next day can be difficult to come by. 
If you've been on the hunt for a product that works for you (and your body!) then look no further! In today's blog, we'll be covering how age affects how quickly we fall asleep, does melatonin work and how it works, and my top favorite melatonin product for sleep.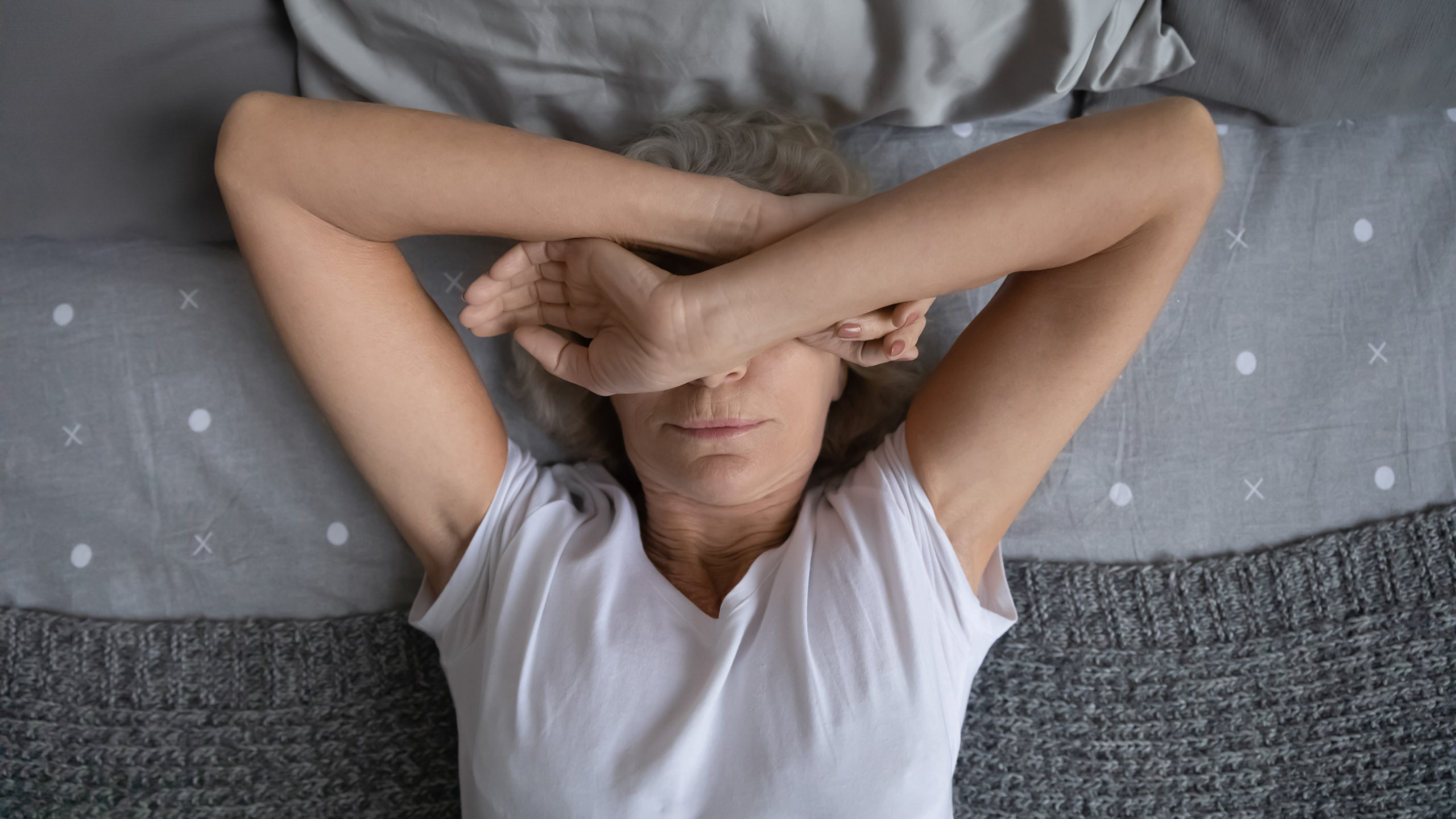 How Aging Affects Sleep
It's safe to say that anyone over the age of 25 has felt the signs of aging. From changes in our body to changes in our lifestyle, aging is no small feat! I'd even argue the hardest part is not knowing what's next. One day you're great, then all of a sudden you can't fall asleep! There are various reasons as to why you may be having difficulty falling asleep as you get older, but the most common ones include new illnesses, pharmaceutical medications, poor mental health, and chronic pain. [1]
More studies actually show that falling asleep is relatively similar among all age groups, but men and women over the age of 30 tend to wake up more throughout the night, and have more difficulty falling back asleep than those under 30. [2] This may be due to the body producing less melatonin–a hormone that helps regulate our sleep schedule. Children have healthy, abundant doses of melatonin and tend to sleep more deeply and thoroughly. As we age, we produce less melatonin and may have trouble sleeping deeply, and through the night. Which is why so many adults opt for melatonin supplements.
Does Melatonin Work?
Melatonin is a hormone secreted in the body to help regulate our circadian rhythm, or sleep schedule. The better question is if melatonin supplements work. The answer is yes and no. Some are more effective than others, but really the time in which you take melatonin supplements will make the biggest difference.
Melatonin supplements are not created equally–some are better quality than others. However, making sure you're taking the right dosage at the correct time is most important. You want to take melatonin about an hour before going to bed. Taking it too close to bedtime will leave you feeling awake, irritated, and alert. Taking it too early can make you feel groggy, and may even keep you from falling asleep when you are ready.
Best Melatonin Gummies
Most people opt for melatonin gummies as their melatonin supplement of choice for obvious reasons. They're delicious! However, many of them are packed with sugar, which can not only disrupt your sleep, but keep you feeling wired, and of course, mess with your health goals. The difficult part about finding melatonin gummies that are right for you is that so many contain harmful, unhealthy ingredients. Also, if you're vegan that can narrow down your options even more! Luckily, there is one nighttime gummy on the market that checks all the boxes! Skinny Gummies are delicious, low sugar, vegan gummies that can help you:
Fall asleep faster

The melatonin dosage in Skinny Gummies is just right for adults. They will help you fall asleep quickly, when you want to, and won't leave you tossing and turning or restless.

Get deep, restful sleep

Skinny Gummies support a deep sleep, helping your body fully enter rest and digest mode. This means your body is in full recovery mode, supporting a healthy body and mind.

Wake up feeling refreshed

Many melatonin supplements will help you sleep, but leave you feeling exhausted long after your alarm goes off. Skinny Gummies actually support the body and brain to be alert and wired upon waking.
Sleepy Gummies
Improve your nighttime routine and fall asleep faster and easier with Sleepy Gummies! Powerful, fast-acting melatonin helps promote a deeper sleep, so you wake up feeling rested and refreshed.