Jump To top
Cleaning never felt so good until now! #OddlySatisfying
I don't know about you, but spring cleaning is one of my favorite times of the year. Even though you can technically "spring clean" during any month, there's something about doing it after the winter season that feels so satisfying. It's also the most common time of the year to clean because after a long and cold winter season of being cooped up, people tend to accumulate a lot of "stuff", and there's no better feeling than ditching the excess junk and start the year fresh and feeling renewed! 
A problem that many people seem to encounter with spring cleaning, however, is the feeling of being overwhelmed and not knowing where to begin. If this sounds familiar, you're in luck! I'll be sharing my top spring cleaning tips to make spring cleaning feel like less of a chore, and more satisfying than ever! As an added bonus, I'm including a spring cleaning checklist so you don't miss a thing!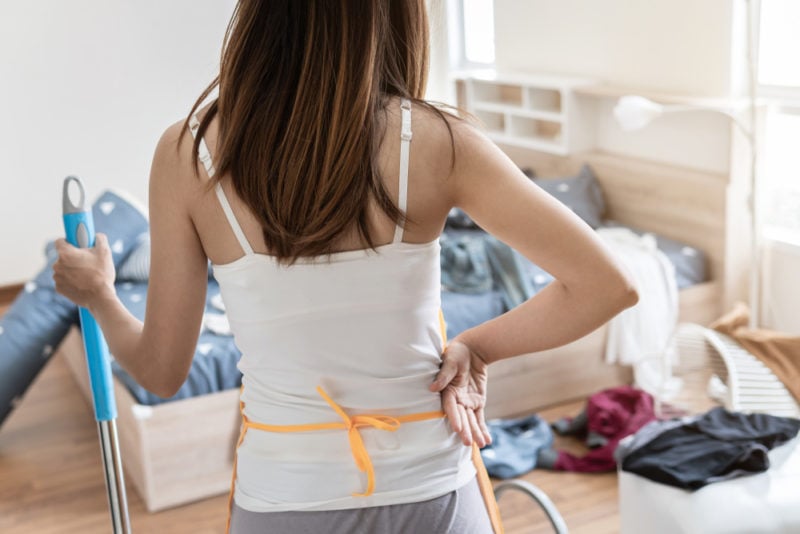 Tips For Spring Cleaning
Spring cleaning can be extremely stressful for some people. So much so, that it rarely happens, or it never happens. If you're feeling overwhelmed, put these spring cleaning tips to the test and give your home, and yourself, some fresh and invigorating energy! 
1. Make a schedule 
One of the most important spring cleaning tips is to first create a schedule. Skipping this step is an inescapable gateway to losing focus, motivation, and any momentum on making progress. I'll be providing you with a spring cleaning checklist at the end of this blog so you will be able to break down each room into small projects you can tackle over a series of a few days or even just one day. 
2. Restock your cleaning supplies 
There is nothing worse than starting a project and not having the materials and supplies you need to be successful. I do this ALL the time with home projects and it's so frustrating having to stop what I'm doing to refill things. Not only is it a time sucker, but it also throws a wrench in your progress and schedule. I'm the type of person that when I find my rhythm, I tend to be super productive and can accomplish a lot. Getting distracted with small tasks like running to the store can cause a lot of delay and might even distract you from getting the job finished. 
3. Focus on one room at a time
Okay, I feel like this one is my biggest struggle. Have you ever started cleaning your home and when you go to put something away in the other room, you suddenly find yourself getting distracted with another task? I do this ALL the time and the worst part is sometimes I can't even remember what I was doing in the first place! This is definitely one of those spring cleaning tips that tend to get away from me. If this sounds like something you do, try creating small piles of items that need to be cleared out of the room and be brought somewhere else. This is especially helpful if you have children because you can even ask your kids to grab their pile to take to their rooms. 
4. Get rid of the junk
Before you actually start cleaning, it's important to declutter your space and get rid of anything you no longer need, use, or frankly don't want anymore. You'd be surprised how much stuff you can accumulate even over a few months! Similar to cleaning, decluttering can be just as overwhelming. Be sure to check out this blog on how to declutter your life so you can rid yourself and home of stale energy.
5. Separate items into categories 
As I mentioned in my third spring cleaning tip, creating piles of items can be extremely helpful in sorting through all your belongings. You can create categories based on rooms of the house things need to be returned to, and you can even create piles for things you want to keep, donate, or throw away. Another tip when doing this activity is one from Mari Kondo of Netflix's hit show "Tidying Up"—hold each item and decide whether the item "sparks joy" in your life. If you have a positive connection to it, keep it. If it brings negative feelings or nothing at all, decide whether or not it's worth keeping. Doing this will help ensure that the things you do keep, bring positive energy in your life. 
6. Start with bigger projects first 
This spring cleaning tip can be a bit controversial depending on your outlook. Some people like to start small and work their way up to bigger tasks—I, on the other hand, prefer to tackle the biggest and most impactful projects first. Doing this allows you to see a lot of progress quickly as well as knock out the big elephant in the room.
7. Work from top to bottom
Once it's time to actually start cleaning, a really helpful spring cleaning tip is to start from the top of the room (items in high areas) and work your way down to things at the bottom of the room. For example, if you're cleaning your bedroom, it would make more sense to clean the ceiling fan first and your floors last so you don't get the floors dirty again. Same thing goes with dusting—dust the tops of lamps, bookshelves, and wall hangings before moving to furniture surfaces, floorboards, and carpets.  
8. Get organized
One of my most satisfying spring cleaning tips is stocking up on organization tools. If you plan to go through your wardrobe, it might be worth the time and energy to get matching hangers, drawer organizers, and garment bags. This way everything has a home and things are easy to find. 
9. Time block 
Time blocking is another helpful spring cleaning tip that can help you accomplish small tasks. Breaking up your schedule into time blocks as opposed to breaking them up by task helps you coast through multiple tasks in a certain period of time. For example, instead of telling yourself you can take a break as soon as you've finished cleaning the kitchen, you clean for 30 minutes straight. This can be helpful especially if you have a busy household or young children pawing at you any chance they get. This way you can still be productive.
10. Create an energizing playlist or find an interesting podcast 
Having good music playing should be a no-brainer when it comes to spring cleaning tips, but in case you need reminding—bump the music, girlfriend! According to a 2013 study, listening to music you like releases the chemical dopamine, which makes you feel good and reduces stress and anxiety. [1] It's also noted that listening to music without lyrics can make you more productive as opposed to music with lyrics. If you're one of those people who would love to read more but can't seem to find the time, this is a great opportunity to listen to an audiobook or an interesting podcast! You can even use these as a way to create time blocks in your schedule.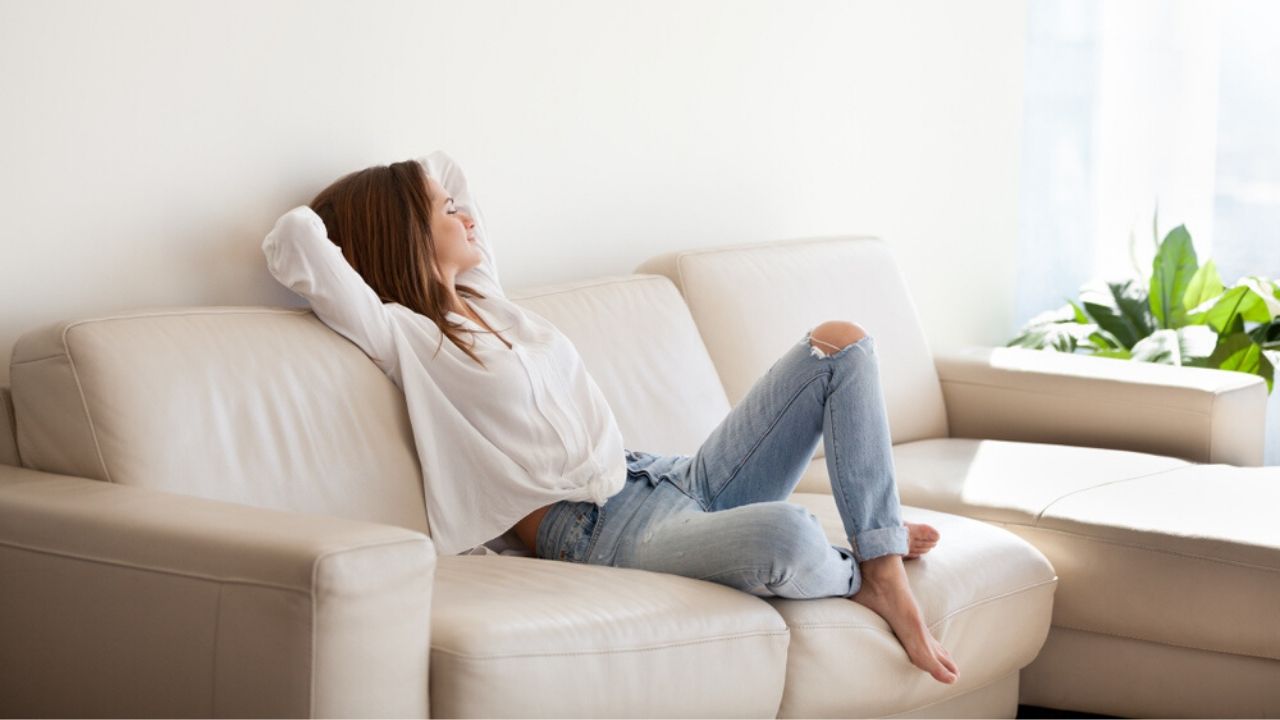 Ultimate Spring Cleaning Checklist
Now that you're prepared to start cleaning, here is the ultimate spring cleaning checklist to help you stay on track and clean every nook and cranny of your home! Good luck! 
1. Entryway
Sweep floors
Mop floors
Wipe walls
Wipe baseboards
Clean door
Clean doormat
Organize shoes
Hang jackets
2. Kitchen
Clean stovetop
Clean oven
Clean microwave
Clean dishwasher
Clean refrigerator
Wipe drawers and shelves in refrigerator and freezer
Defrost freezer
Discard old or expired food in pantry, fridge and freezer
Clear countertops 
Degrease cabinet doors and backsplash
Remove items from cabinets and thoroughly clean inside
Clean fridge/freezer seal
Dust top of high surfaces including fridge, microwave/range hood, cabinets
Deodorize and degrease the kitchen drain
Wash dish rags and clean sponges
Wipe walls
Wipe baseboards
Mop floors
Shake out dust or dirt from floor mats
3. Dining Room
Dust china in china cabinet
Launder and press table linens
Polish silver
Dust and polish furniture
Vacuum or spot clean chair cushions
Wipe walls
Wipe baseboards
Clean light fixture
Dust blinds
Dust curtain rods
Clean window sills
Wash windows
Clean or vacuum curtains
Mop or vacuum floor
Shampoo rugs or carpet
4. Bathroom
Discard expired personal care products and makeup, and bring old medications to a drop-off site
Clean makeup brushes
Clean vanity
Wipe mirror
Clean tub and shower
Clean shower head 
Replace shower curtain liner
Scrub tile grout
Clean toilet
Clean hardware
Sweep floors
Mop floors
Wipe walls
Wipe baseboards
5. Laundry Room
Clean washing machine 
Clean dryer vent
Clean lint trap
Organize laundry supplies
Wipe walls
Wipe baseboards
Mop floors
6. Bedrooms
Wipe baseboards
Dust/polish furniture
Donate unused clothing
Organize closets
Wash bedding including sheets, pillows, duvets and bed skirts
Vacuum carpets
Flip mattress
Dust blinds
Dust curtain rods
Clean window sills
Wash windows
Clean or vacuum curtains
Mop or vacuum floors
Shampoo rugs or carpets
7. Living Room
Dust/polish furniture
Wash slipcovers
Wash blankets and pillows
Vacuum sofa and chairs
Dust blinds
Dust curtain rods
Clean window sills
Wash windows
Clean or vacuum curtains
Clean ceiling fans
Dust and clean lamp shades
Dust electronics
Dust and clean decor
Sanitize remote controls
Mop or vacuum floors
Shampoo rugs or carpets
8. Kids' Playroom
Sanitize plastic toys with soap and water
Wash stuffed animals and soft toys
Donate unused toys
Organize toys and play areas
Mop or vacuum floors
Shampoo rugs or carpets
9. Office
Recycle unneeded paperwork
Dust and polish furniture
Dust bookshelf
Dust electronics
Sanitize keyboard and mouse
10. Garage
Declutter tools, sporting equipment and toys
Open up garage door to air out the space
Wipe down walls
Sweep floor
Clean garage door
Clean garage door frame
Replace batteries in garage door openers
Clean windows
11. Throughout The House
Test and replace smoke alarm batteries
Replace air filters as needed
Clean air vents/registers
Clean light fixtures
Replace light bulbs as needed
Sanitize door handles
Sanitize light switches