Jump To top
Have you ever wondered why some people effortlessly glide through their weight loss journey while others seem to struggle with every step? Throughout my mental health and fitness journeys in my 20s, I've realized that the secret might just lie within the realm of mindset – the invisible force that can make all the difference in the journey to a healthier you!
Today we're exploring how positivity and the quest for weight loss go hand in hand. The impact of mindset is a phenomenon that has intrigued scientists and wellness experts for years. How we think, feel, and approach our goals can significantly shape the outcomes we achieve. I'm excited to unravel with you the effects that a positive mindset holds when it comes to reaching and exceeding weight loss goals. Get ready to dive in and discover how cultivating a positive mindset can truly drive the journey to a healthier, happier you!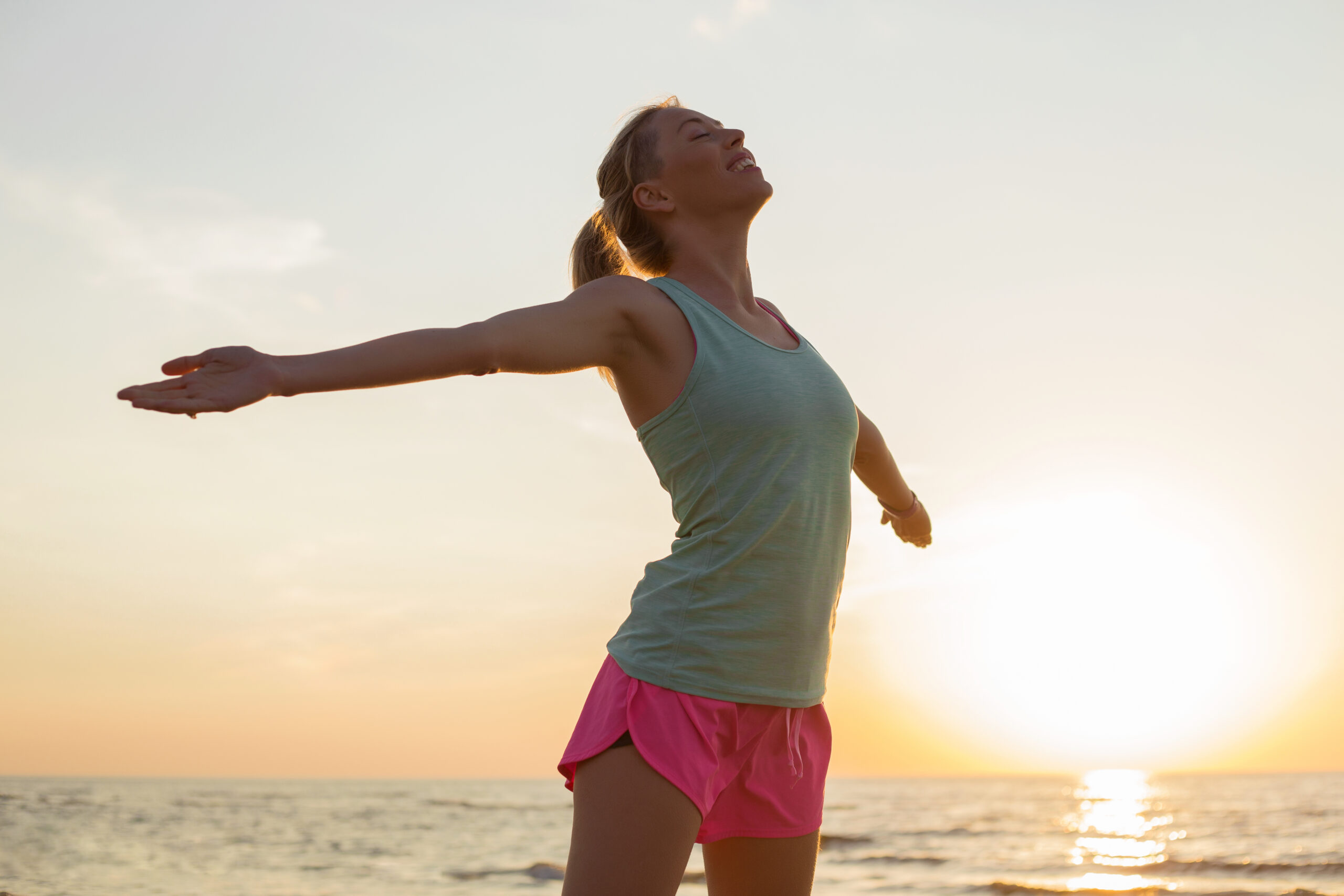 Understanding Mindset
First things first, let's start with the basics. At the core of our achievements lies the incredibly influential aspect of mindset. Defined as the collection of thoughts, beliefs, and attitudes that shape our approach to life's challenges, mindset truly holds the powerful key to unlocking our potential. It's the lens through which we perceive situations and the force that propels us forward, often determining whether we rise to conquer obstacles or do the opposite. 
Mindset isn't just a fleeting thought; it's a mental framework that shapes our everyday behavior and influences our outcomes. It can be broadly categorized into two main types: positive and negative. A positive mindset embraces a hopeful outlook, emphasizing solutions, growth, and the belief that challenges are opportunities in disguise! On the other hand, a negative mindset tends to focus on limitations, magnifying problems, and often leading to self-doubt and overall stagnation.
When we apply the concept of mindset to the realm of weight loss, its significance becomes even more evident. A positive mindset acts as a catalyst, fueling motivation, perseverance, and resilience throughout the journey. It encourages us to view setbacks as temporary roadblocks rather than dead ends. It can drive healthier habits, as the belief in our ability to change and improve inspires us to make conscious choices that align with our goals. However, a negative mindset can undermine our weight loss plans. Doubt, fear, and self-criticism can lead to inconsistency, unhealthy coping mechanisms, and ultimately hinder progress towards your goals.
Our mindset isn't just a bystander, but an active participant in our weight loss journey. It can be exactly what we need to propel us forward, or it'll be the weight that pulls us down. The power is in our own hands – to choose the thoughts we entertain, the beliefs we adopt, and the attitudes we embrace. As we navigate the relationship between mindset and weight loss, we'll find the potential to reshape our external reality. Of course, this is sometimes easier said than done, but I'm here to walk you through it!
The Power of Positivity
Embracing positivity can revolutionize the weight loss experience in profound ways! A positive mindset acts as a powerful motivator, a source of resilience, and a personal toolkit for tackling challenges head-on. It's not just about viewing the glass as half full; but more about recognizing the potential to fill it to the brim with dedication, progress, and success! The fuel that drives our weight loss journey often finds its source in motivation – that internal spark that propels us forward. When we approach our goals with optimism, we create a mental environment where possibilities are endless. We're more likely to believe in our capabilities, set ambitious goals, and take consistent actions towards them. The positive mindset acts as our internal cheerleader, reminding us that our efforts are worthwhile and that the road ahead is full of opportunities!
Of course, challenges are an inevitable part of any journey, especially one as transformative as weight loss. This is where the power of positivity truly shines. A positive mindset gives us the resilience to bounce back from any setbacks! Instead of seeing obstacles as impassable barriers, we view them as temporary detours on the path to success. Positivity isn't just a cliché; it's a tangible force that can reshape our reality!
Reshaping Habits with Positivity
By now it's probably obvious that transforming habits when it comes to your weight loss journey can be remarkably influenced by a positive mindset. It's not just about what you do, but how you think, and a positive mindset can be the catalyst for lasting change. Embrace these tips to harness the power of positivity and reshape your habits for the better:
1. Reframe Thoughts:
Swap "I can't stop eating junk food" with "I choose nourishing options that fuel my body."
2. Celebrate Small Wins:
Acknowledge and celebrate each triumph, no matter how small, as they propel you towards bigger goals.
3. Visualize Success:
Imagine yourself achieving your goals. This positive visualization can inspire proactive habits!