Jump To top
There's nothing better for achieving your goals than consistency. If you take one step forward each day, that means you get closer to your finish line 365 days a year. Take a moment and think about what your goals are – physically, mentally, career-wise, relationship-wise, anything. Have you made a point to do something each day to achieve it? If not, don't feel guilty. A majority of people don't, which is why they call it the top 1%. The people at "the top" do what the rest of us claim to be too busy for — consistency.
Today, I'm going to share one way to stay on top of your health goals with SkinnyFit. If you do this routine every single day, you will feel great before you know it!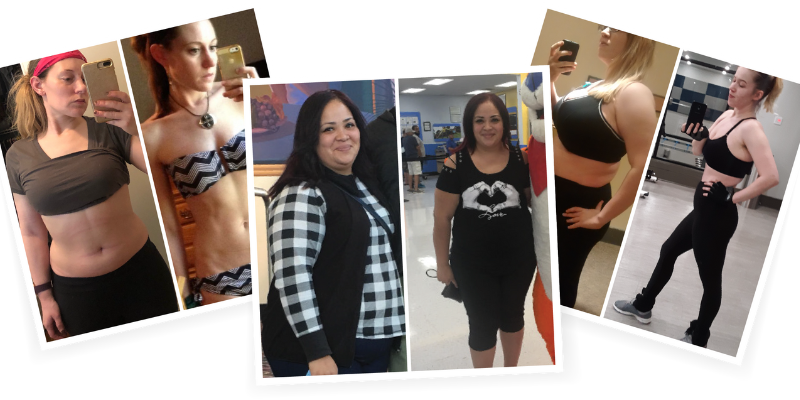 Using SkinnyFit Products Together
The best part about SkinnyFit products is that you can use them all together. In fact, they're much more impactful when combined. Think of it like this – eating one healthy meal per day is good for you, but eating three healthy meals is what will set you apart from everyone else!
SkinnyFit products were created to work together, so you can achieve your health and wellness goals faster, and more effectively. 
A Full Day Using SkinnyFit Products
Here's what a full day of health-focused supplementation can look like using SkinnyFit products. Your routine may vary depending on your goals, this is just one option. This routine is best for the 9-5 worker who wants to improve their metabolism, works out daily, and needs some time to unwind from the day before feeling sleepy. 
First Thing In The Morning
Instead of waking up to coffee, which can spike cortisol levels, start your day with a Detox tea. This detoxifying tea, as the name suggests, can help kickstart your metabolism first thing in the morning. This is a great time of day to ignite your digestive system. You can prepare your Detox the night before if you prefer iced tea. Otherwise, you can make it fresh each morning for a warm cup of Detox.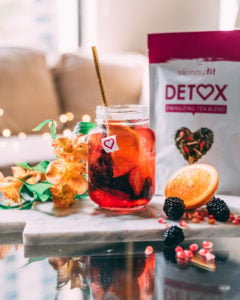 With Breakfast
Skinny Greens is a great breakfast companion. Not only will it help pack in a ton of greens and pre- and probiotics into your morning routine, but it will also give you a boost of energy. It's hydrating, it can help calm any signs of bloat, and is even great for immune health. I like to sip on Skinny Greens after my breakfast. Even though it's not too sweet, it's the perfect post-meal treat to look forward to before getting on with my work day.
After Lunch
No matter how satisfying my lunch is, I always feel like cravings start to creep up about an hour or two after lunch. This is the perfect time to take Skinny Gummies, because they'll help kick any unwanted cravings to the curb. Plus, they taste so delicious that it almost feels like you are giving in to your sweet tooth!
Afternoon Coffee
If you get the itch for an afternoon coffee or tea, add collagen for an added boost of protein. SkinnyFit Super Youth is a great addition to your afternoon energy of choice. If you like your coffee black or as a latte, I suggest the Chocolate flavor. If you like chai or sweetened drinks, the Unflavored option is the perfect choice. This added protein will help reduce some of the crash of caffeine, and also add a healthy amount of amino acid your body and brain need after a full work day.
Pre-Workout Fuel
Having trouble getting motivated for the gym after work? No problem. With Jump Start, you can crush your workout with ease. This delicious pink lemonade-flavored pre-workout is a vitamin-rich drink you need to get focused, motivated, and it can even help to support endurance. This means a better workout, and a stronger you.
Your Evening Wind Down
After the day is done, you've worked hard, gotten a sweat on, and are ready to call it a night, ZzzTox is the perfect way to prepare your body and mind to go to bed. This nighttime tea will help you relax, but it will also keep your metabolism going. This means continuing your detox goals all night long. I like to sip on warm ZzzTox because it's better for digestion, especially late at night, but you can't go wrong with this cozy stress-reducing tea.