Jump To top
Love it or not, Valentines' day is around the corner. I know it's not everyone's favorite holiday (or second, or third favorite), but today I'm determined to make you look at this "Hallmark" holiday a little differently!
You can take each of these fun ideas and do them with a romantic partner, a bestie, someone you met on a dating app a few hours ago, or completely solo. So, no excuses this year! There are plenty of ways to have fun no matter who you're with.
1. Plan A Photo Shoot
I have a photographer friend that shoots the most gorgeous weddings. The angles, the lighting, the poses, she can make anyone look like a supermodel. Something else she's started doing is shooting self-love photos! It's a time for you to put on your favorite outfit, get your hair and makeup done, and get some snapshots of you in your zone. This can be done solo or with a partner. Make it extra fun by doing a themed shoot—wild west, disco party, or have a little fun with a boudoir shoot!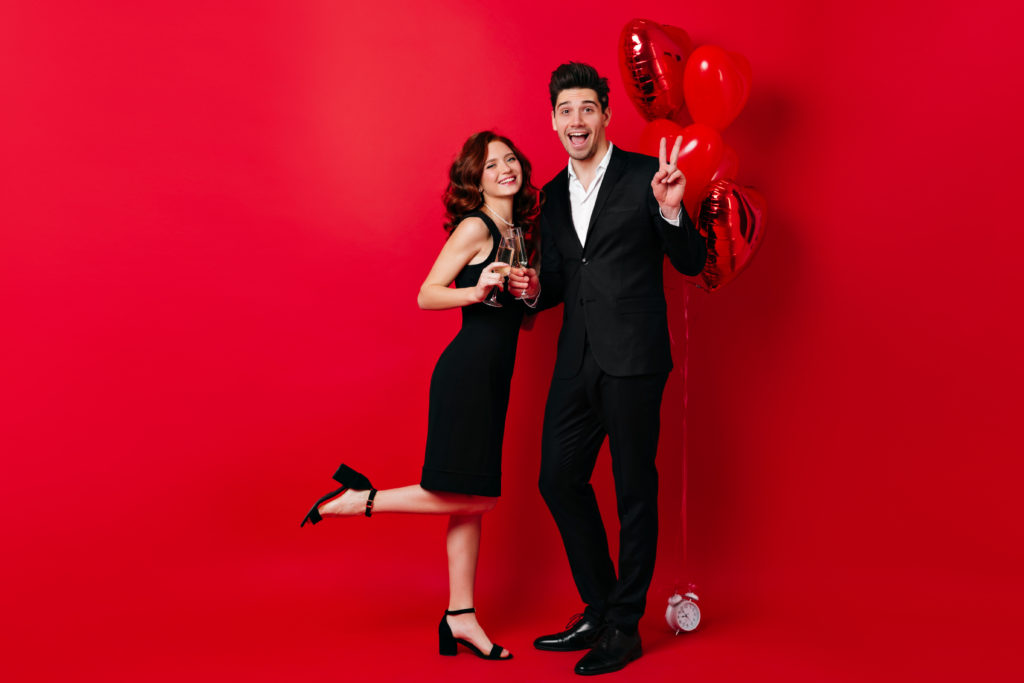 2. Make A Cookbook Meal
There's no way I'm the only person who will only cook a recipe if it requires one bowl, less than 10 ingredients, or all of the above. Let Valentine's Day be a day where you slow down and actually get excited about making a more involved recipe. Maybe that means making homemade pasta, or cooking a special fish or meat you wouldn't normally buy. Or maybe you order in and spend the time baking a cake from scratch! Now that's a way to spice up a Monday night, if you ask me.
3. Book a Staycation
Hotel. Sheets. Need I say more? There's something about not making your own bed, breakfast, or coffee that just hits the spot. Whether you take a solo trip or surprise your loved one, packing a bag for a local staycation is always a good idea. Bonus points if they have a spa! 
4. Lights Out
As romantic as it is soothing, having a night where there's no lights allowed can totally step up (and slow down) the vibe. Grab a bulk box of tea candles, and light them in every room you foresee yourself using. You can light bigger ones in larger rooms, and a few along hallways for practical purposes. There's no shame if you use fake candles. It's the thought that counts. Pro tip: If you use scented candles, try to keep each room a distinct scent. For example, lavender or rose in the bedroom, lemon in the kitchen, etc.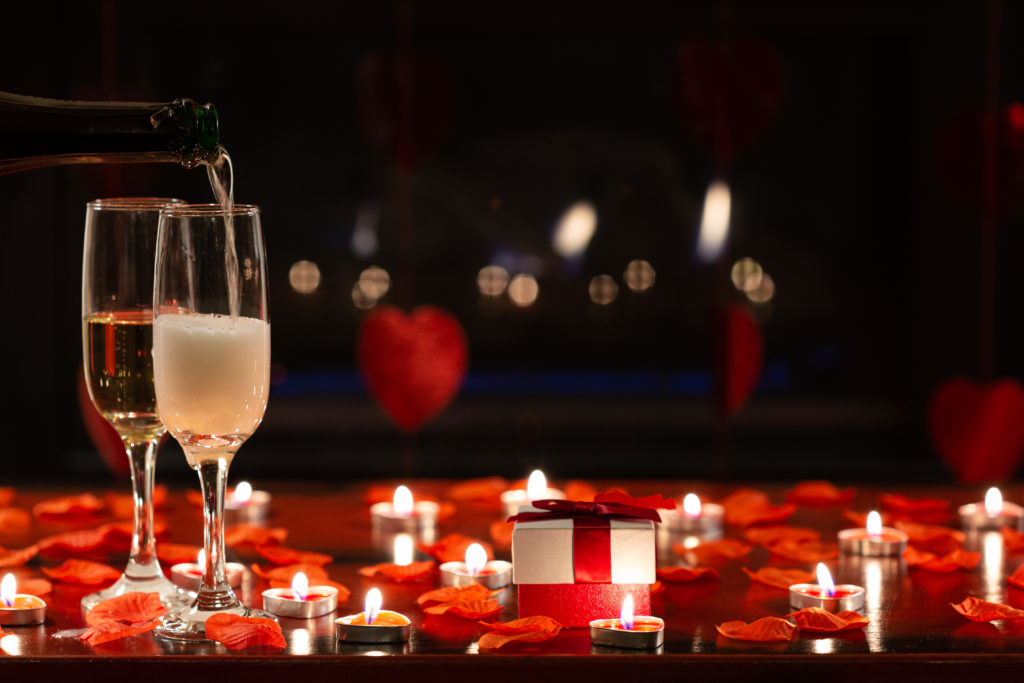 5. White Elephant Gifting
Everyone seems to have a different idea of what white elephant gift exchanges are, so I'm just going to share the version I know. You can do this with a big group of friends, or you can do it with a significant other. All you have to do is set a price limit, and a theme. A fun Valentine's Day theme could be a price limit of $14 and it has to be in the shape of a heart, or $28 and it can't be pink or red.
6. Call Out of Work
I'm sorry in advance, bosses everywhere, but a self-care day should be just as valid as a sick day. Taking a random day off—a Monday, no less—is such a nice way to reset and recharge. On my day off, I would wake up early and go for a hike, get a nice breakfast, bike ride along the beach, make a charcuterie board for lunch, and get my nails and hair done before getting sushi for dinner. Then ice cream. Always end a day off with ice cream. If sleeping in until noon and ordering delivery for every meal is more your style, power to you. Set that OOO status and do you!
7. Do Naked Paint Yoga
I saved the risqué-est for last. I'm sure there's a kit you can buy on the internet to help facilitate this art project, but it's so simple to execute with just a few things from your local craft store. Purchase a large sheet of canvas, some allergen-free paint, and you'll probably need some extra soap. Lay out your large sheet of canvas, and then start covering yourself in paint. You can do solo yoga, play an imaginary game of twister, or get a little frisky with your loved one. Either way, you're going to be left with a truly one-of-a-kind work of art!
Happy Valentine's Day!