Jump To top
If you're like me, and constantly on the go, you're always in need of some healthy snacks. I like snacks that are high in protein, contain healthy fat, and aren't messy. These parameters can help you build the best healthy snacks for weight loss!
Being busy can make us believe that we don't have time to prepare snacks or stop for snacks on the way to wherever we're going, but that isn't the right mindset! I want you to switch your mindset to "My goals are so important to me, I can make the time to succeed." That is the mindset you need to have when making all of the very simple healthy snacks I'm sharing with you today! They're all so good, and require less than 5 minutes to throw together. In addition to the best healthy snacks on the go, I'm sharing my go-to hack for reducing excess and unnecessary snacking.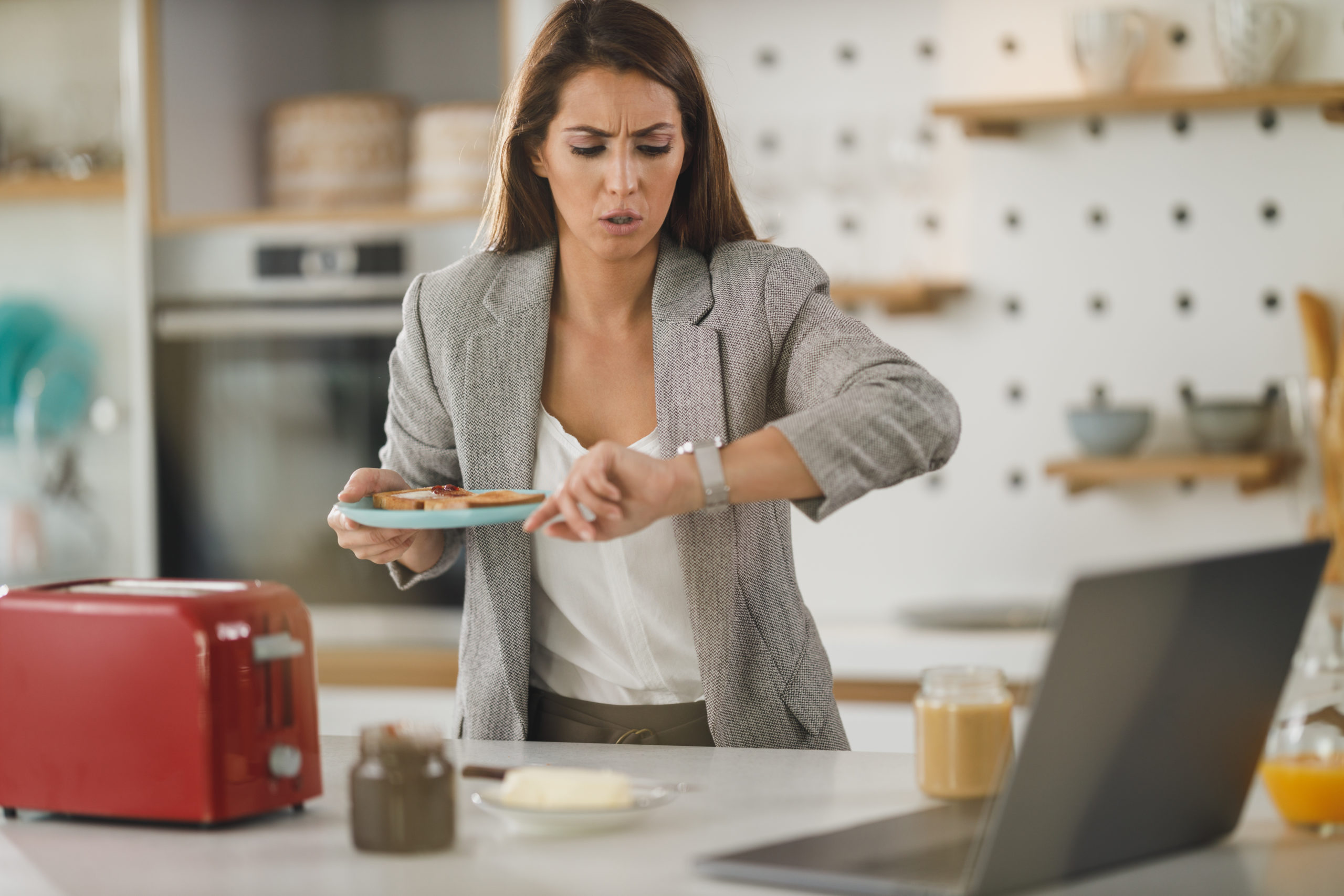 The Best Healthy Snacks For Weight Loss 
Healthy snacks can seem hard to come by, but we usually overcomplicate things. Healthy snacks for weight loss are probably sitting in your pantry and fridge right now, and you don't even realize it. Below are my favorite snacks that fit my parameters and are also great healthy snacks on the go, meaning mess-free!
1. Apples and nut butter
This classic snack is perfect for on the go. The hack to keeping your apples from browning is to squeeze a little lemon juice on them after slicing. I like cashew, sunflower, or almond butter as the dipping sauce of choice!
2. Beef, bison or turkey jerky
Jerky is one of my favorite healthy snacks for enjoying on the go, and it will keep you fuller than most snacks due to its high protein content. Plus, there are so many different jerky flavor variations, you'll never get sick of it!
3. Homemade trail mix
My favorite go-to trail mix for protein, flavor, and fats is a combination of walnuts, dark chocolate, and goji berries. It's so delicious, you'll start craving it every day. You can switch it up by swapping the walnuts for cashews, pecans, almonds, or a combination of all of the above!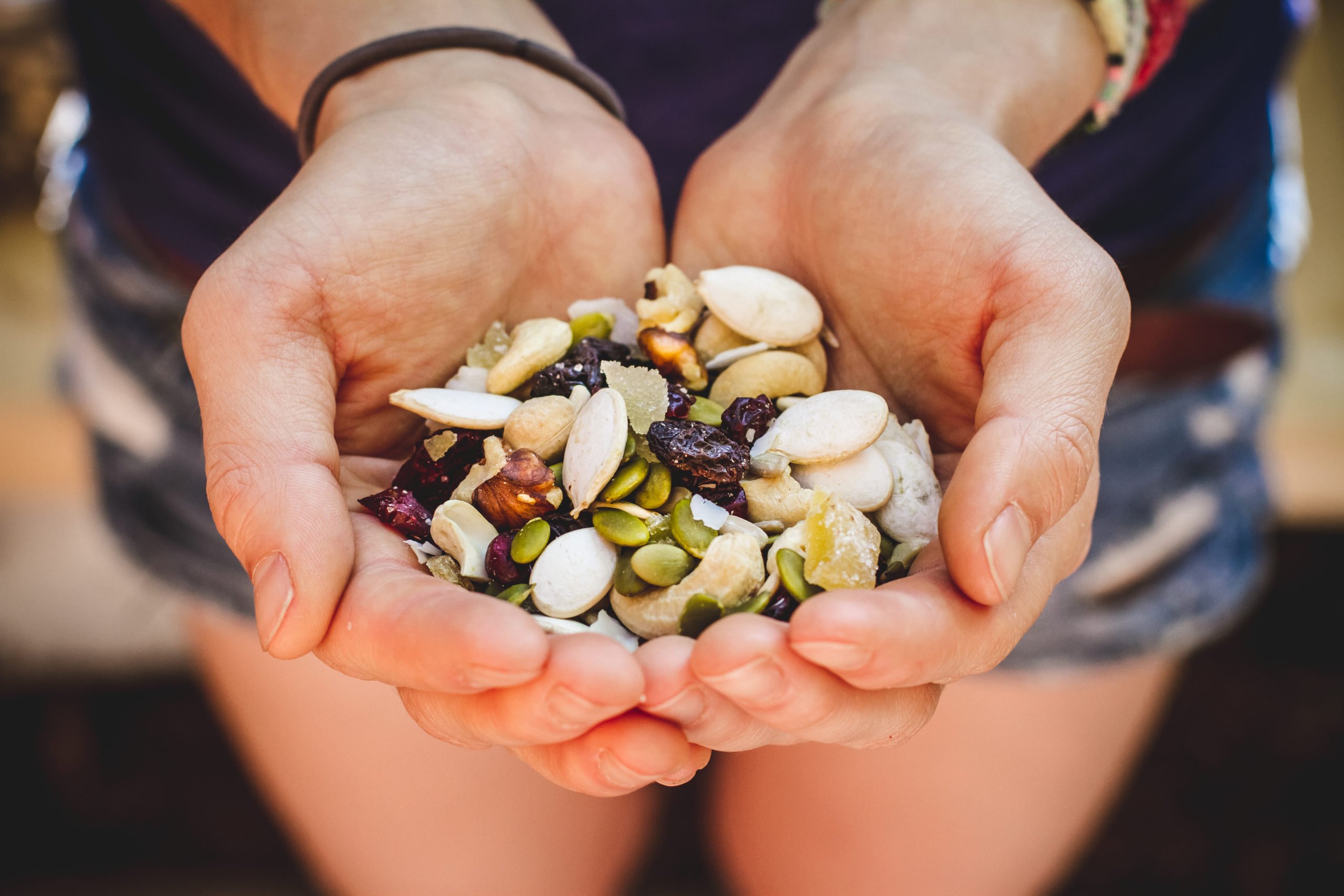 4. Bone broth
This may not technically be a snack since it's a liquid, but bone broth is the holy grail of protein, fat, and digestive health. Not only does it fit all of my healthy snack parameters, but it's going to help support your gut, your skin, and your joints!
5. Hard boiled eggs and blueberries
This is the only snack that may take a few more minutes to prepare, however if you buy store-bought hard boiled eggs, you will surely stay under the five minute preparation time. It's hands-down my favorite for protein and antioxidants!
How To Reduce Unhealthy Snacking
For times when you find yourself unnecessarily snacking, or snacking on less than healthy options, turn to Snack Attack! Snack Attack not only helps keep you feeling fuller longer, but it also helps ignite metabolism and ward off those sneaky cravings. I love this supplement for busy women with health goals because it allows you to stay focused on what matters–kids, work, travel–without that voice in the back of your head tempting you with unhealthy foods. Between all of the healthy SkinnyFit recipes, the tasty healthy snacks listed above, and Snack Attack–you're going to be looking and feeling fit in no time!
Mentioned In This Post
Snack Attack
Snack Attack helps you feel satisfied longer so you can say "NO" to the unhealthy snacks and second servings that derail your weight loss goals.