Jump To top
There's nothing worse than lunch time rolling around with nothing to eat. Whether you're staring at an empty fridge, lunchbox, or just don't have the time to whip something up, having a meal plan can change that. I used to think that meal prepping for weight loss would take up hours of my time each week. Once I learned how to do it properly, it feels like I didn't change a thing about my schedule, yet I have triple the amount of food I used to! 
If you want to have healthy meals ready to go when hunger strikes, you're going to love today's blog. I'm teaching you all my favorite meal prep ideas, including hacks for saving time and money.
Benefits of Meal Prepping
Y'all! I couldn't believe how much fuller my bank account was and slimmer my waist was after just two weeks of meal prepping. Those were my two favorite perks of having a meal plan, and that's not even the half of it. 
The first thing I noticed when I had ready-to-go meals on hand was that my cravings started to disappear. Ordinarily I'd have a mid-morning caffeine crash and in the afternoon I'd be searching high and low for any form of sugar. Once I had enough protein-packed meals at my disposal, those problems didn't even cross my mind. When we supply our body with enough protein, the weight starts falling off by itself.
Another benefit of meal prepping for weight loss (or even just for health in general) is that you give your brain one less thing to think about. This can help reduce stress, improve creative thinking, and allow your body to be at peace. It sounds so simple, but the brain-wracking decision of what to eat can take up more energy than necessary. Sometimes I would spend more than thirty minutes scrolling a delivery site trying to figure out what I wanted. What a waste of time and brain power! Meal plans give you the freedom to cruise through your day without unnecessary pit stops.
Lastly, I'll repeat that my wallet couldn't be happier. I'm someone that tracks my finances and *tries* to be as financially responsible as possible. The amount of money I was spending on food before having a meal plan was chopped in half. Yes, HALF! I couldn't believe it. Not only was I spending more money on meals everyday, but I was also indulging in more iced coffees and sweet treats than I did before meal prepping regularly. My mind was blown. That, paired with my physical improvements, was a major motivation for me to keep the meal prep train going.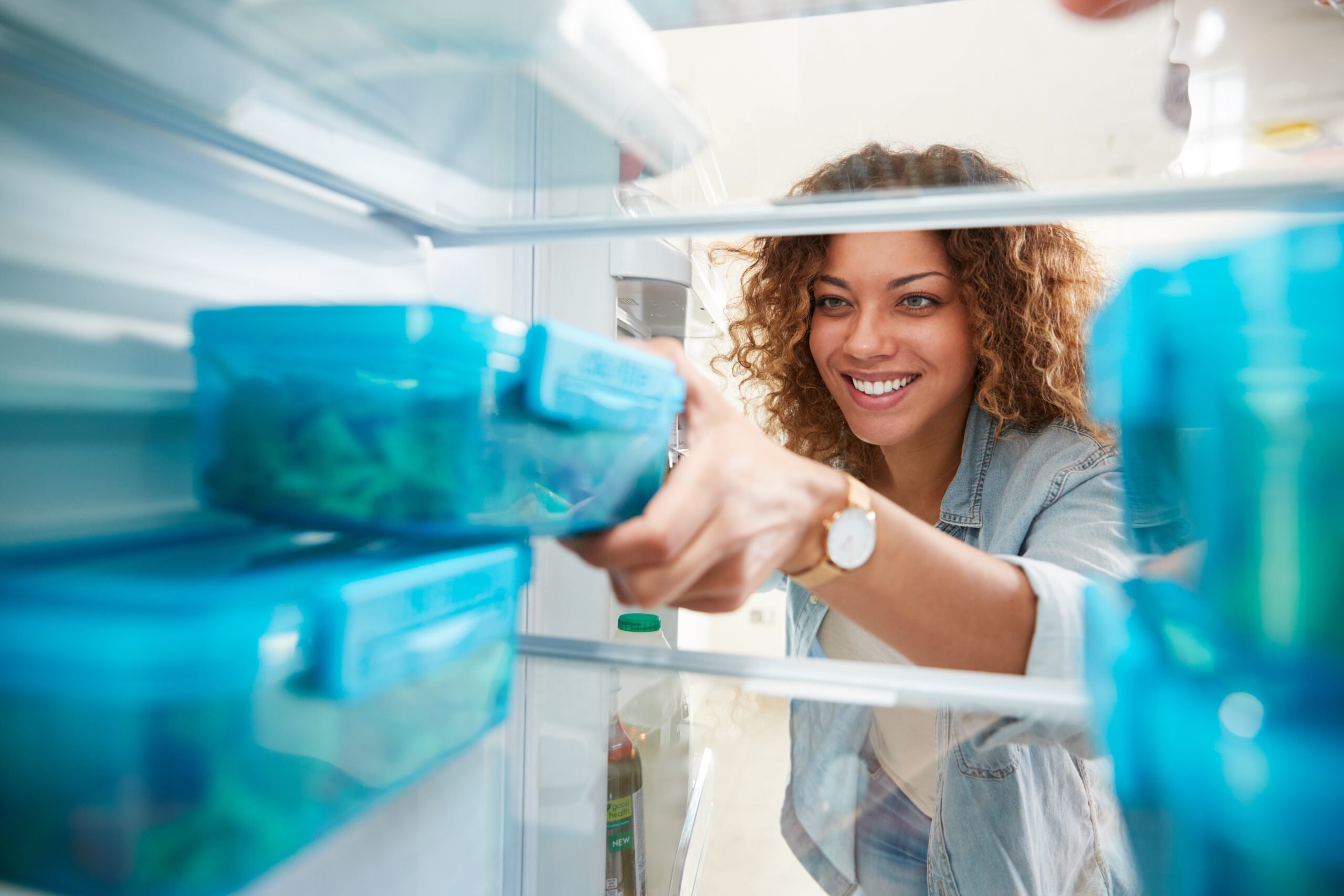 How To Avoid Overspending On Ingredients
I've met so many people that believe meal prepping costs an arm and leg. When done right, that couldn't be further from the truth. 
First of all, so many fruits and vegetables can be purchased frozen. They stay fresh longer, and they're just as nutrient-dense as fresh produce. Plus, they tend to be cheaper. I like to buy blueberries, carrots, bananas, and even potatoes frozen. This not only saves you money, but time on washing and chopping, too. 
Next, when you buy in bulk, the cost can come down about 10-20%. When you know what you're going to cook for the next 7-14 days, it's much easier to confidently buy in bulk. The key is having a plan. Don't buy a month's worth of quinoa if you've never tried it. Make sure you're setting yourself up for success when buying ingredients in bulk.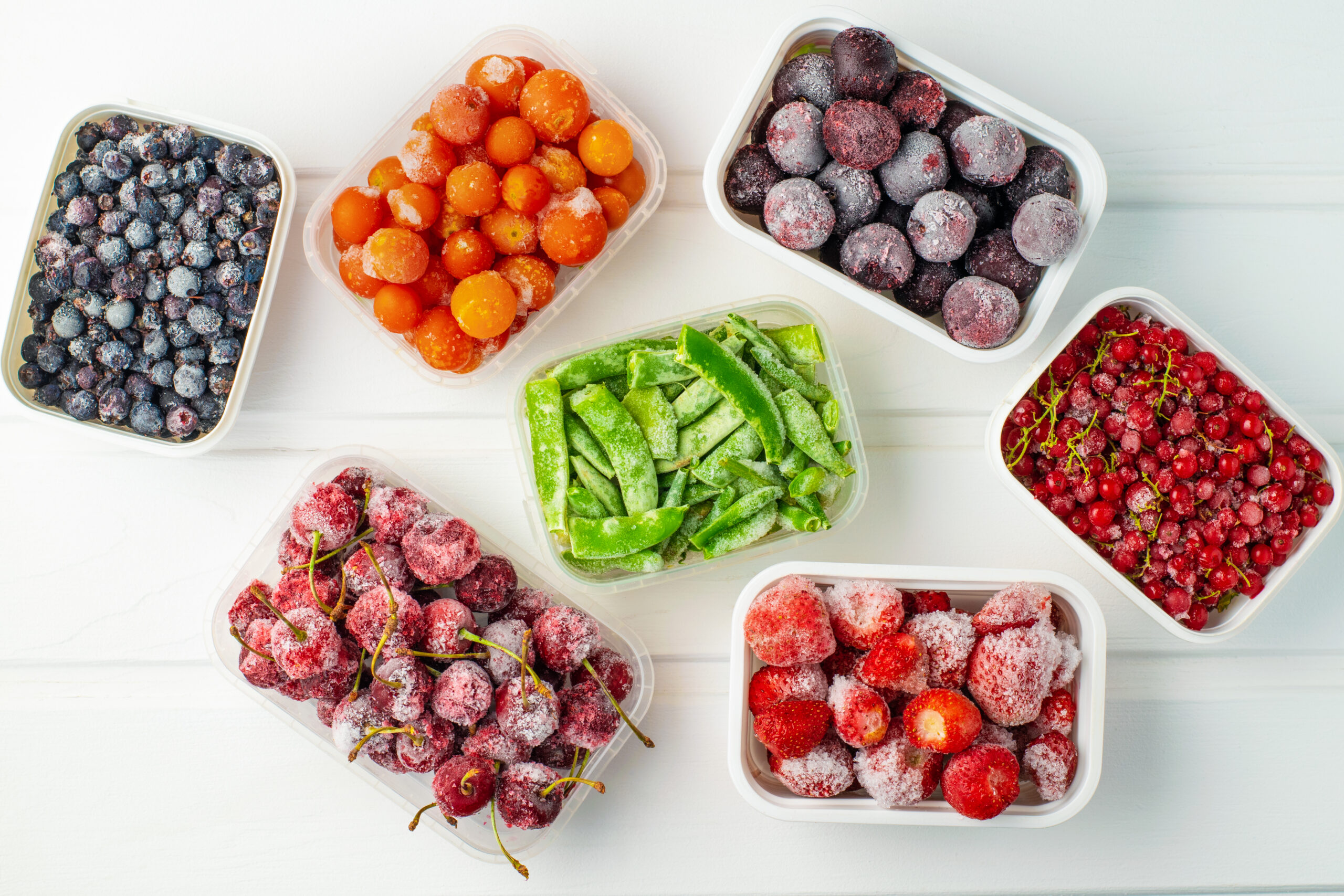 Tips For Efficient Meal Prepping On A Budget
Now that you're sold on the benefits of having a meal plan, here are my top 5 tips for being successful. 
1. Stock up on the basics
Having a solid foundation for your meals is key. It makes prepping easier, brings the cost down, and gives you more wiggle room to keep it in rotation. For example, if you batch a bunch of rice and chicken for the week, you can transform them with the sides and sauces you choose to pair it with. This way you can buy chicken and rice in bulk, and you won't get sick of it! I like to rotate the veggies and spices, that way it feels like a new dish each time without too much extra effort.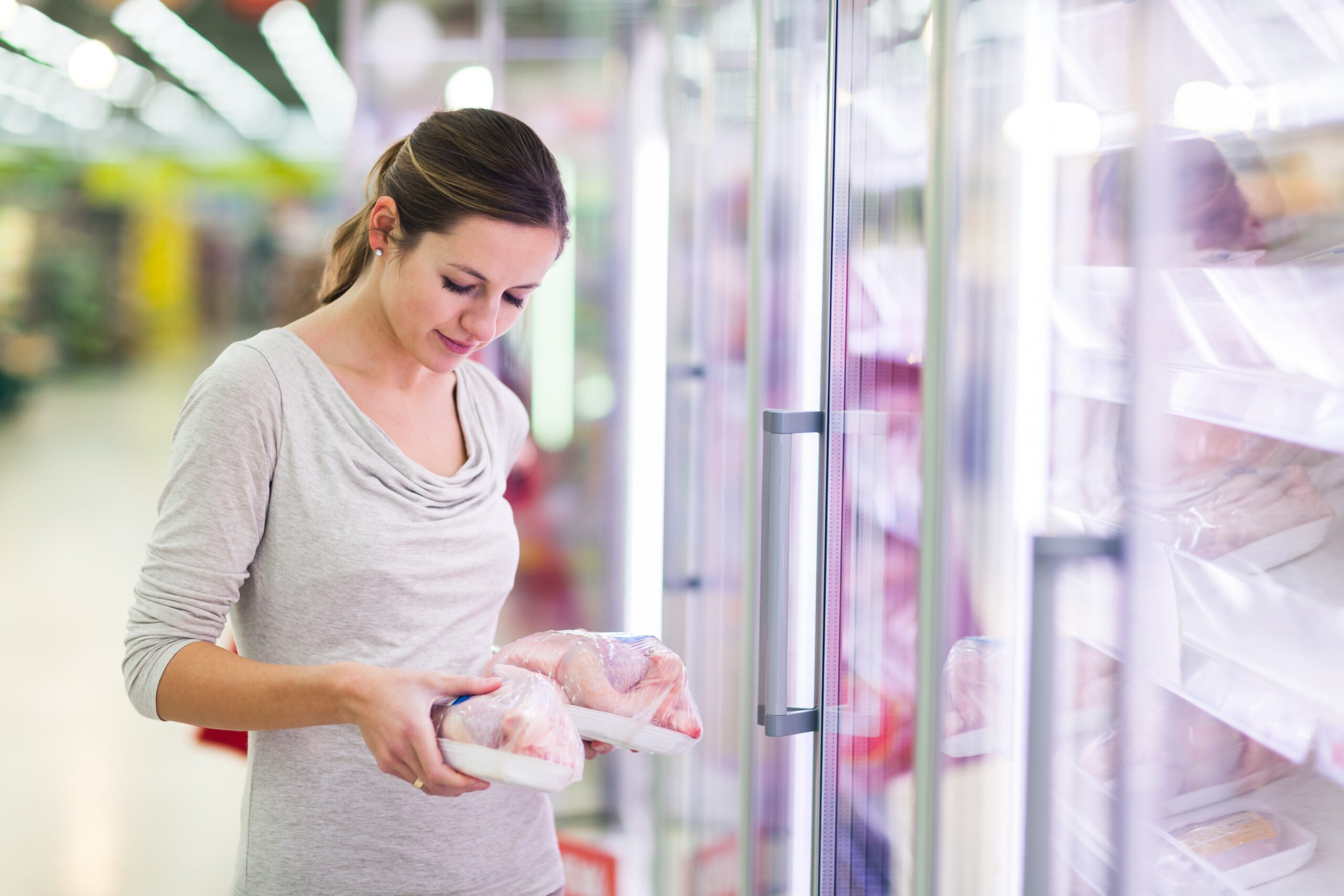 2. Invest in containers
It may sound silly, but having the right storage for my meals was a game-changer. I ordered BPA-free glass containers on Amazon for less than $3 a piece, and I love them! They give me one less thing to think about when I'm cooking. I used to worry if enough of my containers were clean or if I even had enough space—it was a nightmare. Now, I can't wait to fill up my meal prep-specific containers with food for the week.
3. Know your macros
Everyone and every body's needs are different, but I like to stick to a general understanding of macros when brainstorming my meal plan. No, you don't need to weigh or count your food, but I would make sure there's a good amount of protein on your plate along with a variety of carbs and fat. A perfect example of this would be steak paired with rice and avocado.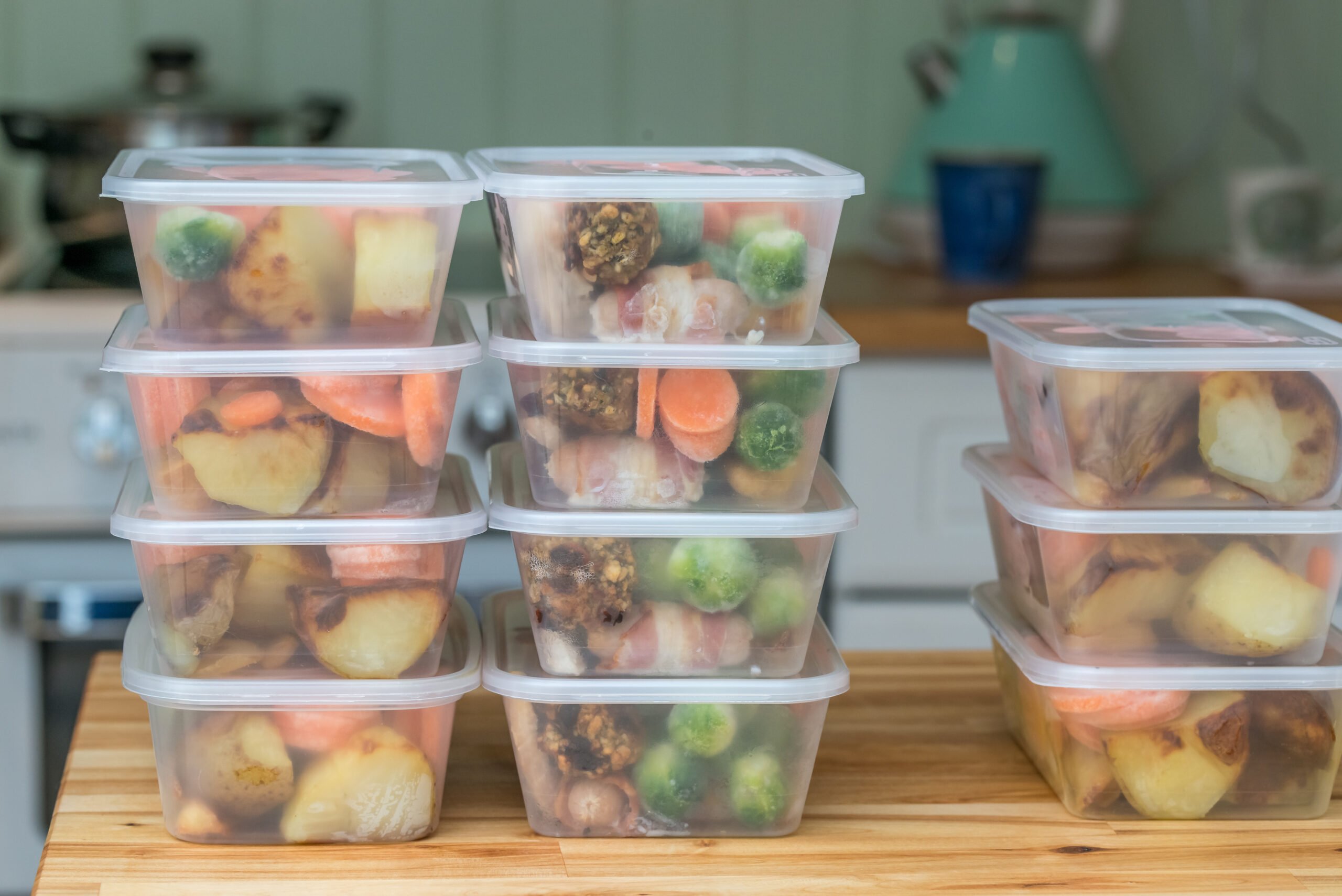 4. Have a plan
When you go to the grocery store, know what you're there for. It's easy to get distracted by all the colorful products on shelves. Have a list written down or on your phone, and stick to it. This will make cooking so much easier, too. I can't tell you how many times I failed at meal prepping simply because I wasn't buying the right ingredients. Trust me on this one.
5. Eat what you love
The purpose of having a meal plan is to stay on track with your health goals. If you continuously try to prepare foods that you don't like, you're inevitably going to give up. I like to encourage people to make the healthiest versions of the meals they love. For example, if you love orange chicken, make a grilled version with extra veggies, or if you love pasta, opt for brown-rice noodles with extra protein.
With these tips, you'll be a meal prep pro in no time!