Jump To top
What every successful person knows is that there isn't a good month, day, or time to get started on your goals. Even though January gets most of the credit for getting people motivated to make healthy changes, it's not the only (or best) time of year to do so. Staying on top of the healthy tips and tricks you've learned all year is what will set you apart from past you, and help create the future you. 
If you need a refresher on how to stay on track to crush your fitness and personal goals, I'm sharing five of my tried and true healthy tips for creating a solid routine. These will help you refocus, stay motivated, and finish the year stronger than ever!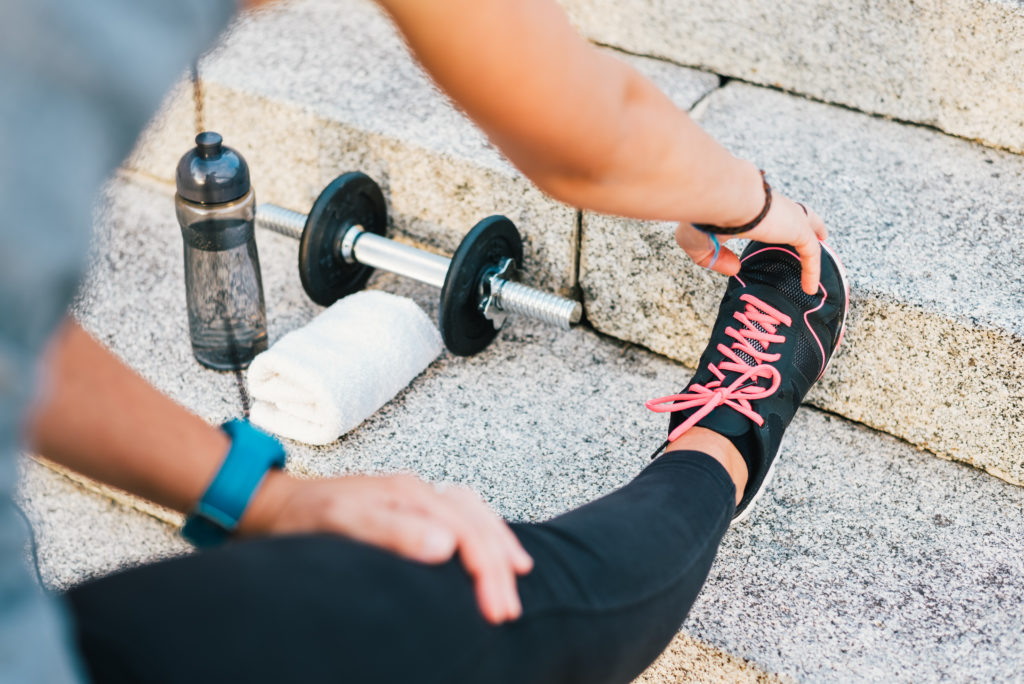 5 Ways To Stay On Track (& Crush Your Goals!)
These simple healthy tips will be a game-changer in your life. They're straightforward, easy to pick up, and they WORK!
1. Know Your Motivation
Do you know what motivates you? This is something that may require a bit of thought. If you like traveling or spending time with friends, connection and experiences may motivate you. If you like the finer things in life, maybe money is your motivator. Take some time to think about what really lights you up, and incorporate it into your goals. For example, if you really need to work on waking up earlier and you're motivated by money, you can create a reward system for yourself. Every day you wake up on time, you add five dollars to a jar. After three months, you could have over $400 set aside! If you're motivated by experiences, set a 30-day challenge for yourself with the prize as a staycation somewhere nearby. It will make your hard work worth it!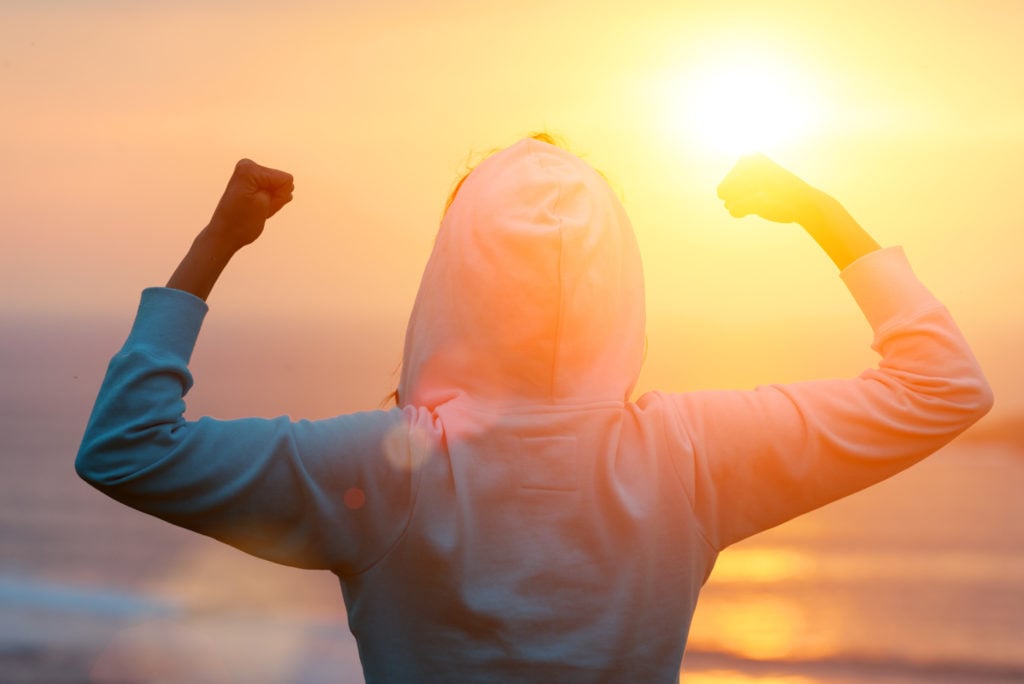 2. Set Your Goals
This may seem like a simple one, but getting clear on your goals will make the biggest impact on your journey. Wanting to lose weight is a start, but you need to dig deeper. What does losing weight look like for you? Is it 5 pounds or is it 50 pounds? Next, ask yourself why you want to lose weight. Is it preventing you from doing things, like playing with your kids or grandkids, or is it holding you back from going after the things you want in life? You can ask yourself these questions for any goals, not just weight-related ones. Once you're clear on your goals, it becomes a lot easier to stick to the routines that will get you there. I promise.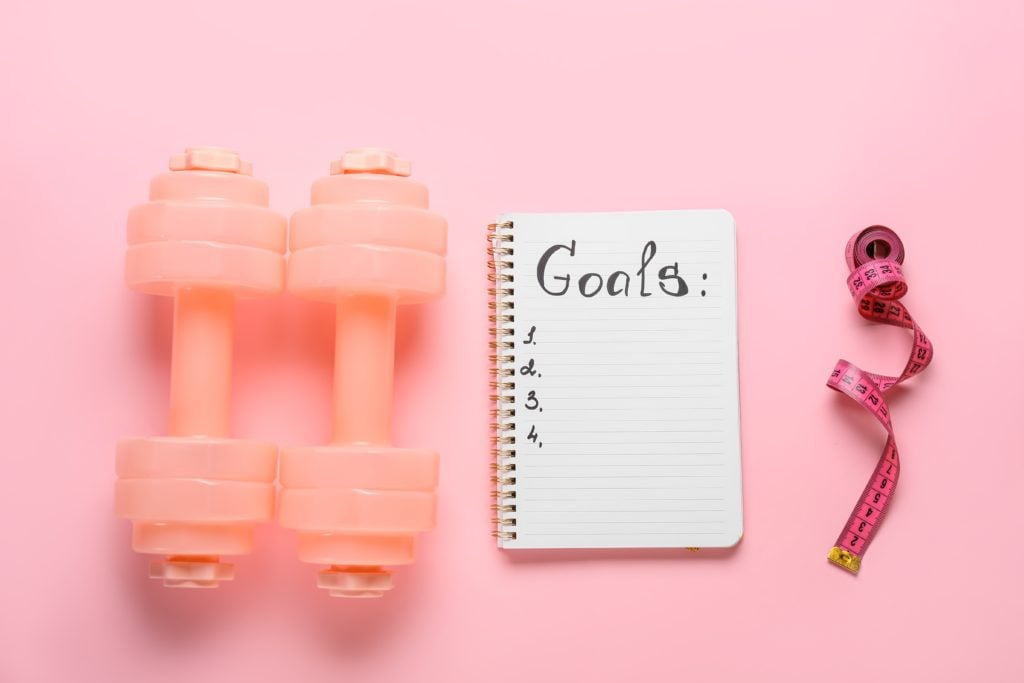 3. Call In Back-Up
I'm not talking about accountability partners. I'm talking about inviting in tools and resources that will make your life easier, and your personal goals more achievable. This can look like getting a cute new workout set to get you excited to be seen in the gym. Or maybe you can't stand drinking out of plastic water bottles, so you invest in a reusable one that you love. Personally, I love the SkinnyFit Hydro Bottle. Not only is it gorgeous, but it holds 32 ounces of water. This is little enough that it's not huge and clunky to carry around, but also large enough where you won't need to refill it every half hour. It's so much easier to stay on track with your goals when you have accessories and clothes that get you excited to use them.
4. Align Your Mind
Our mindset is such an important aspect of our success in life. Let's say you figure out what motivates you, you know your goals inside and out, you've got all the cute accessories to make you feel good, but you're not hyping yourself up. That's a recipe for disaster. You need to be your biggest cheerleader. You need to make a commitment to yourself that there's no room for negative self-talk or bullying. Anytime an unkind thought comes to mind, quickly replace it with something good. For example, if you're constantly telling yourself you're not good enough, replace it with "I'm destined for great things." It doesn't have to be that exactly, but some positive alternative. When your mind is on board, you become unstoppable.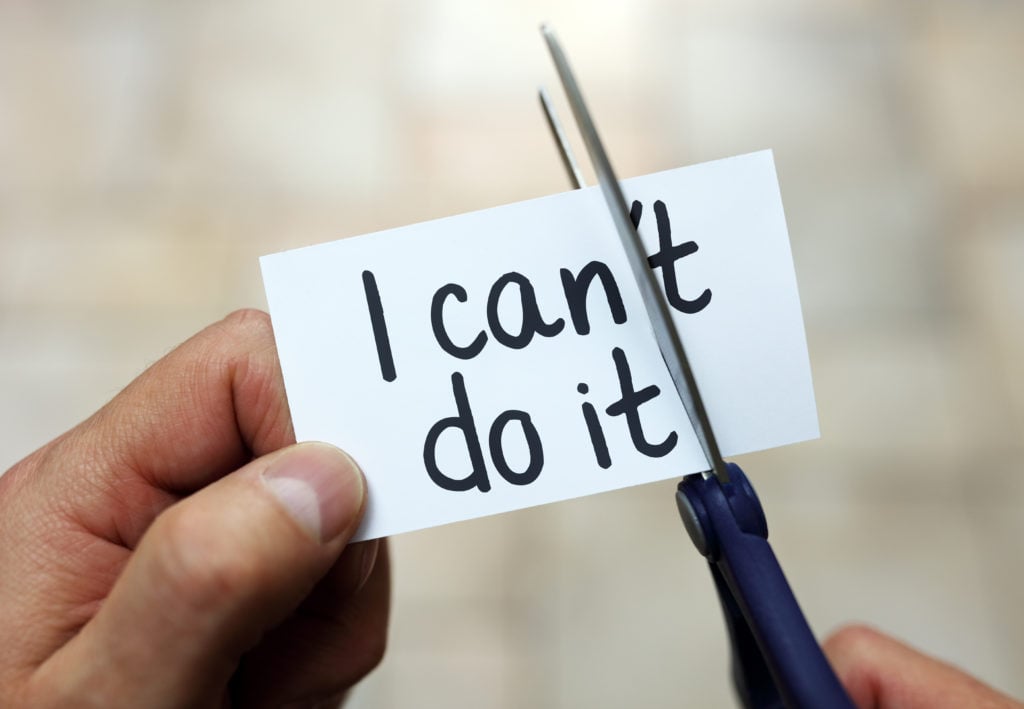 5. Stick Up For Yourself
Different from mindset, sticking up for yourself is being your own advocate. If you booked an 8:00 AM workout for yourself, but your girls are begging you to go out with them the night before, set boundaries. Having healthy goals doesn't mean you have to miss out on things. Instead, try and get clear with your intentions. Maybe you only stay out until 8:00 PM, or you agree that you'll go out with them but you're not going to have any cocktails. Make Y-O-U the priority. You can go out for ladies night, and make your workout class. There doesn't need to be a "this or that" mentality, but you do need to make sure that you are your own advocate for achieving your goals.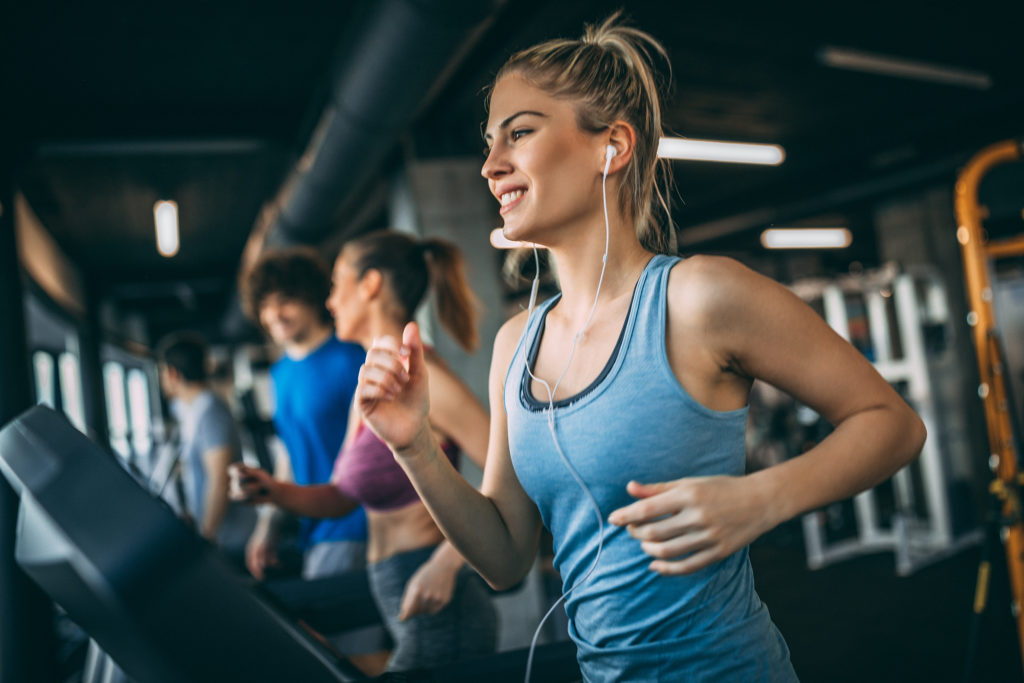 SkinnyFit Hydro Bottle
Boost your daily water intake so you can keep your health goals on track with SkinnyFit Hydro Bottle's convenient time and motivational markers.