Jump To top
Being from Chicago, I consider myself a snow bunny. Snowball fights? Count me in! Sledding with my nieces? I'm there! Reliving my childhood with snow angels? A resounding nostalgic, "heck yes!". 
While winter can be a magical time of year, it can also be a time for stiff joints—and if you're over 30, you know what I'm talking about! But, have you ever wondered why winter causes joint stiffness? And if anything can be done about it? If you've ever experienced stiff muscles and joints in the winter, you're not alone. Here's everything you need to know about stiff joints in the winter, along with easy home remedies so you can get back to the slopes!
What Causes Stiff Joints
Currently, there's not a whole lot of research as to what causes joint stiffness during the colder months but there are several theories. The most common theory for stiff joints in the winter is when changes in the barometric pressure can cause an inflammatory response. The drop in barometric pressure potentially causes your tendons, muscles and tissues to expand. When this happens it can cause pain in your joints. (1) 
Another possible reason for stiff muscles and joints when it's cold, rainy, or both, could be due to lack of activity. Oftentimes, we tend to stay inside when it's cold or raining, and lounging around the house with a hot cup of cocoa is just about the only thing that makes sense. But stationary behavior, and lack of activity, can make inactive joints stiff or painful. Those having arthritis may also be at higher risk for increased joint stiffness in the winter. 
While there is not a single, pin-pointed answer to what causes stiff joints when the weather starts to get chilly, there are fortunately some things you can do to ease the pain.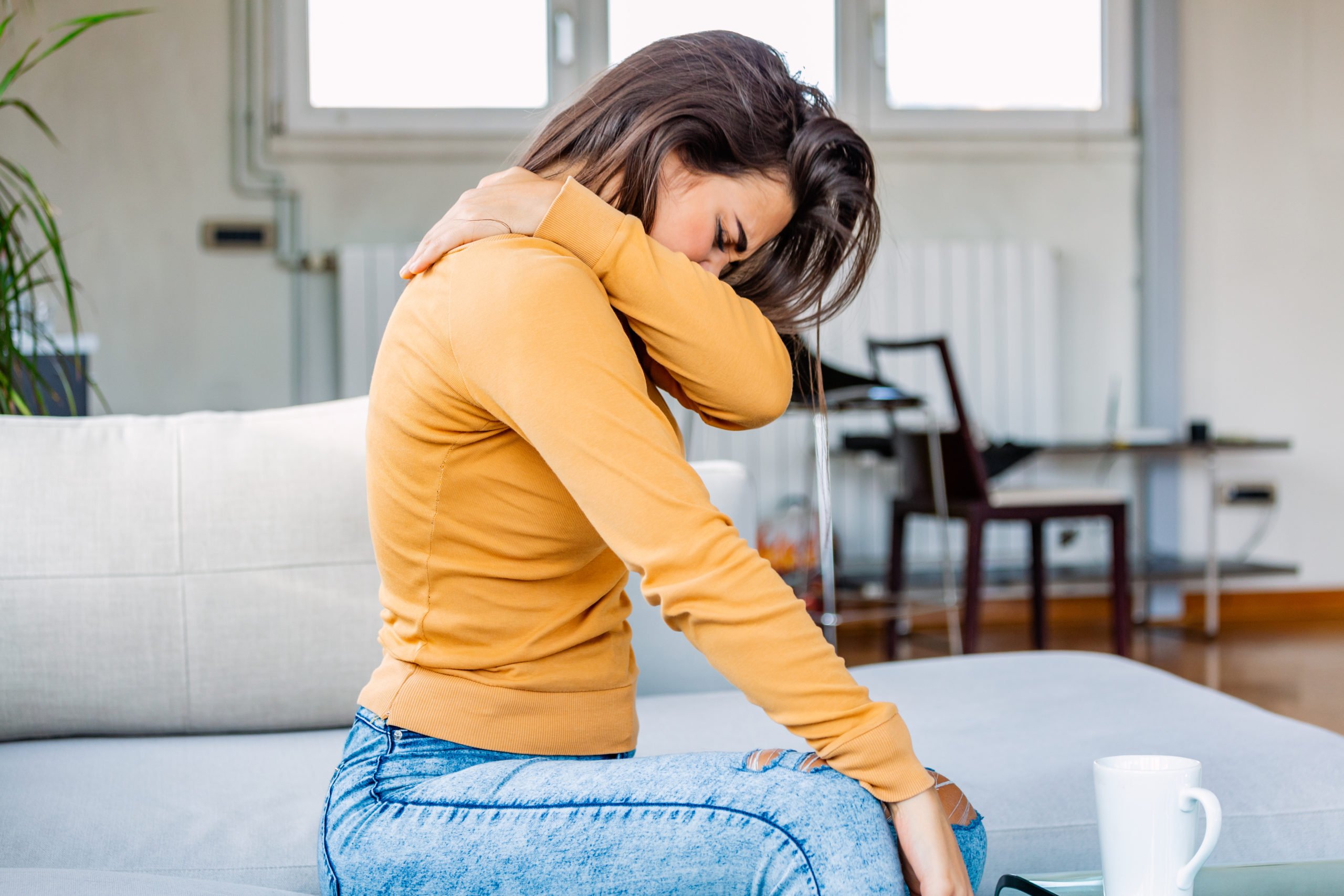 How To Relieve Stiff Muscles & Joints
Follow these simple tips to help relieve some of your stiff muscles and joints this winter season, and get back to playin' with the kiddos for a fun-filled holiday!
1. Bundle up!
Okay, we all know to stay warm during the winter to prevent illness, but keeping warm can also help with stiff joints. Layer up, stock up on gloves and socks, and enjoy a nice steaming hot shower or bath. 
2. Heating pad to the rescue!
Heat can help relax your muscles. So, if you don't have one already, pick up a heating pad at the store or online and apply it to where you're experiencing stiff muscles and joints. 
3. Exercise? I thought you said extra fries!
I crack myself up. But in all honesty, staying active during the winter months will help build up your muscles and bones. When you do this, you reduce pressure on your joints, helping to prevent stiff joints in the future. Keeping active, inside or outside, also helps loosen up stiff joints. I understand that staying active in the winter can be difficult, but here are some indoor workouts you can do in your living room! No equipment necessary!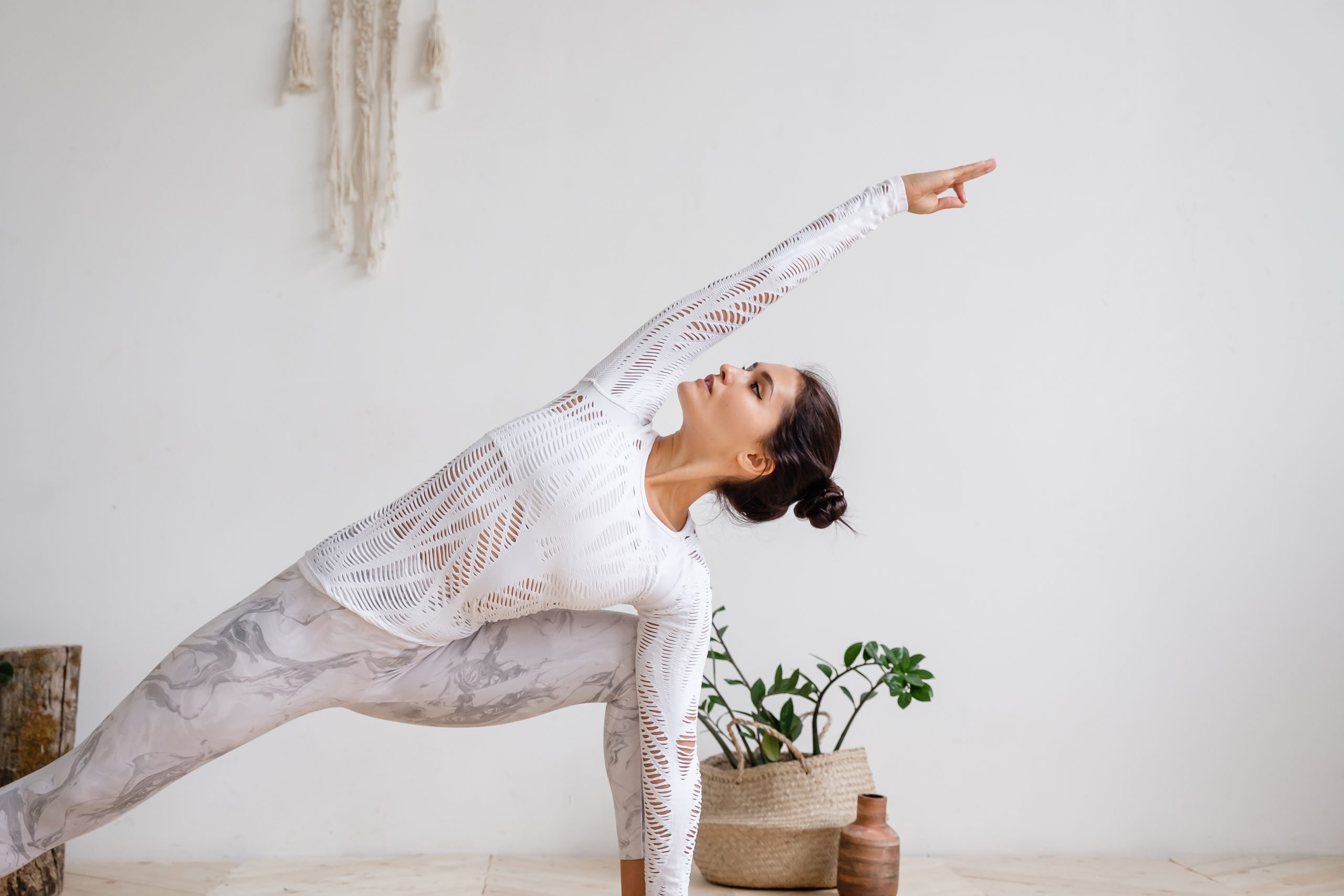 4. Healthy weight, happy joints
Winter is probably one of the hardest months for a healthy diet. Posted up on the couch with good ol' Netflix makes it all the more tempting to order delivery from your favorite restaurant. But weight gain can cause stress on your joints, so maintaining a healthy weight will help reduce joint stiffness.
5. No strain, more gain!
While it's important to keep active during the winter, it's also important that you don't overdo it. Avoid any unnecessary strain on your joints, and maybe let Uncle Jimmy move those heavy boxes this time around.
Best Supplements For Stiff Joints 
Along with the at-home remedies I mentioned above, supplements can also be beneficial in relieving stiff joints. Check out the supplements below to help ease some of that strain for a pain-free winter, and as with any new regime, speak to your doctor regarding any questions or concerns. 
Glucosamine—Glucosamine is great for keeping the cartilage in joints healthy and functioning, and may even have anti-inflammatory effects. As we age, our natural glucosamine levels drop, so taking a daily glucosamine supplement can help build it back up, and may alleviate some joint stiffness. (2) 
Chondroitin—Just like glucosamine, chondroitin is a part of cartilage. Cartilage acts as a cushion between our joints, so taking a chondroitin supplement may help with stiff joints.
Omega-3—Omega-3 is found in fish oil and other foods. Rather than eating fish every night for dinner, omega-3 supplements make it easy to get it in your system. Omega-3 helps promote the reduction of inflammation in joints, helping to ease stiffness and pain (3). 
Collagen—Collagen is by far my favorite remedy for joint stiffness, because it comes in an easy-to-mix powder that I can add to any recipe, or simply mix with my water. Collagen is the most abundant protein in the body, and is the major component in connective tissue that makes up tendons, ligaments, skin, and muscles. Collagen helps strengthen our cartilage, which is what helps protect our joints. When we hit the age of 25 however, our collagen levels start to decline, which can cause joint pain and stiffness. By adding collagen to your diet, you can help increase your levels, and reduce popping of the knees and joint pain. (4) SkinnyFit collagen contains all five types of the collagen needed to rebuild your levels and keep you looking and feeling young. It comes in a variety of flavors that can easily be added to water, or an unflavored option for an undetectable taste that can be mixed into your favorite recipes.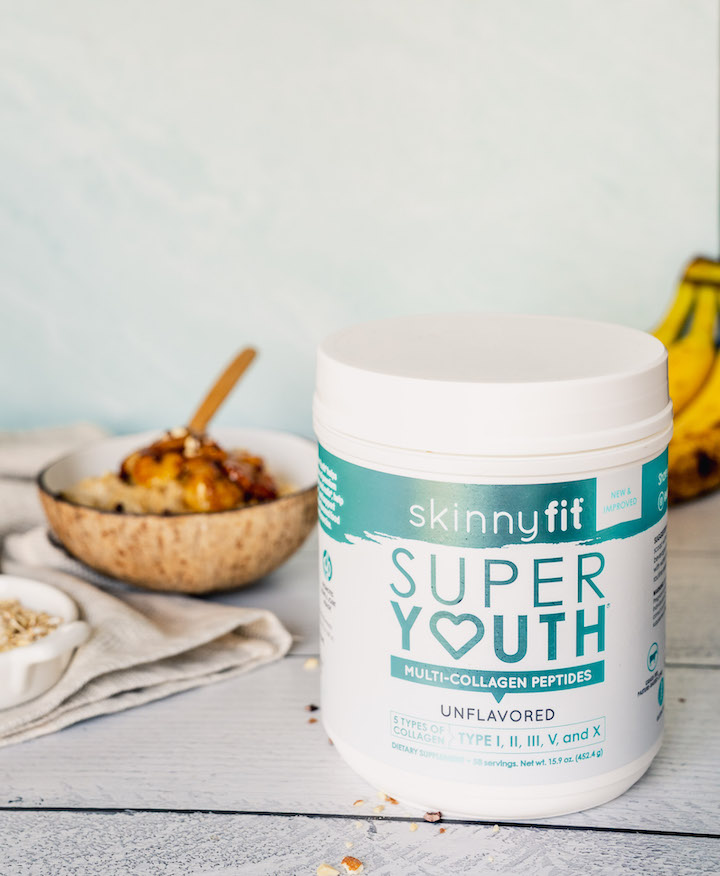 The Bottom Line
Remember when grandma used to rub her knees and say it's about to rain? Well, now you know why! Stiff joints during the cooler months can be painful, uncomfortable, and a downright drag. But applying these simple remedies, and adding joint supplements to your daily routine can help decrease joint and muscle stiffness, so you can enjoy winter the way it was meant to be enjoyed! 
Please remember to speak to your doctor before beginning any new supplement regime, especially if you are currently taking any other medications. 
Mentioned In This Post
SkinnyFit Unflavored Collagen
Look and feel younger with Super Youth Multi-Collagen Peptides! This versatile collagen powder includes 5 collagen types from 4 natural sources to restore youthfulness from the inside out.