Jump To Recipe
If you are one of those people who loves autumn, this cinnamon hibiscus tea recipe is basically fall in a cup! Cold weather and autumn tea go hand in hand, and if you're a tea drinker then you know these seasonal flavors are something to get excited about! I'm talkin' about those warm and delicious flavors like cinnamon, allspice, and cloves—and even the sweet and citrus flavors like blood orange and hibiscus! 🤤
This hibiscus tea recipe uses all of our favorite fall flavors and creates a blend so warming and aromatic you won't be able to have just one cup! That's why we created this recipe in bulk so that you can enjoy it again and again!  
Hibiscus Detox  
Now, during a seasonal change, it's important to reset your body and release any toxin buildup that has accumulated in the months prior. Detoxing your liver and stomach between seasons can release harmful toxins, help boost your energy levels, and can even help ward off seasonal depression! When you take care of your body on a regular basis, you are even less likely to become ill during the autumn and winter months. This hibiscus detox will get the job done and make you feel all the fall cozy vibes you've been missing all summer!
Hibiscus is packed with antioxidants that help you fight off toxins and free radicals that are found in the environment. Hibiscus contains vitamins and minerals, like flavonoids, that contain antidepressant properties! Drinking hibiscus can also calm the nervous system, reduce anxiety, and help you feel relaxed.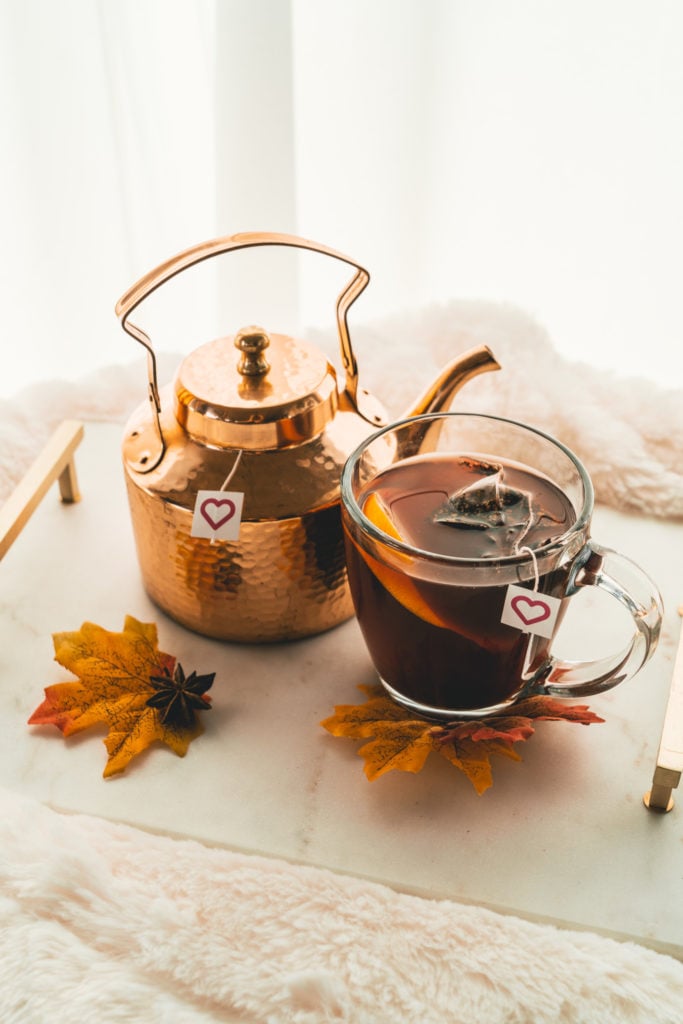 The 13 superfoods found in SkinnyFit Detox serve as an excellent base for this delicious autumn tea and help release toxins, fight bloating, and boost metabolism! SkinnyFit Detox is a natural blend of green tea, nettle leaf, oolong tea, dandelion leaf, goji berry, yerba mate, lemongrass, milk thistle, guarana, ginseng, and matcha green tea blended with a natural and refreshing peach flavor and is a perfect way to kickstart the new season.
Additionally, brewing this cinnamon hibiscus tea recipe will make your house smell AMAZING! It's a natural alternative to lighting scented candles or using a fall scented air freshener. As it brews, enjoy the fall aromas and let the detoxing begin!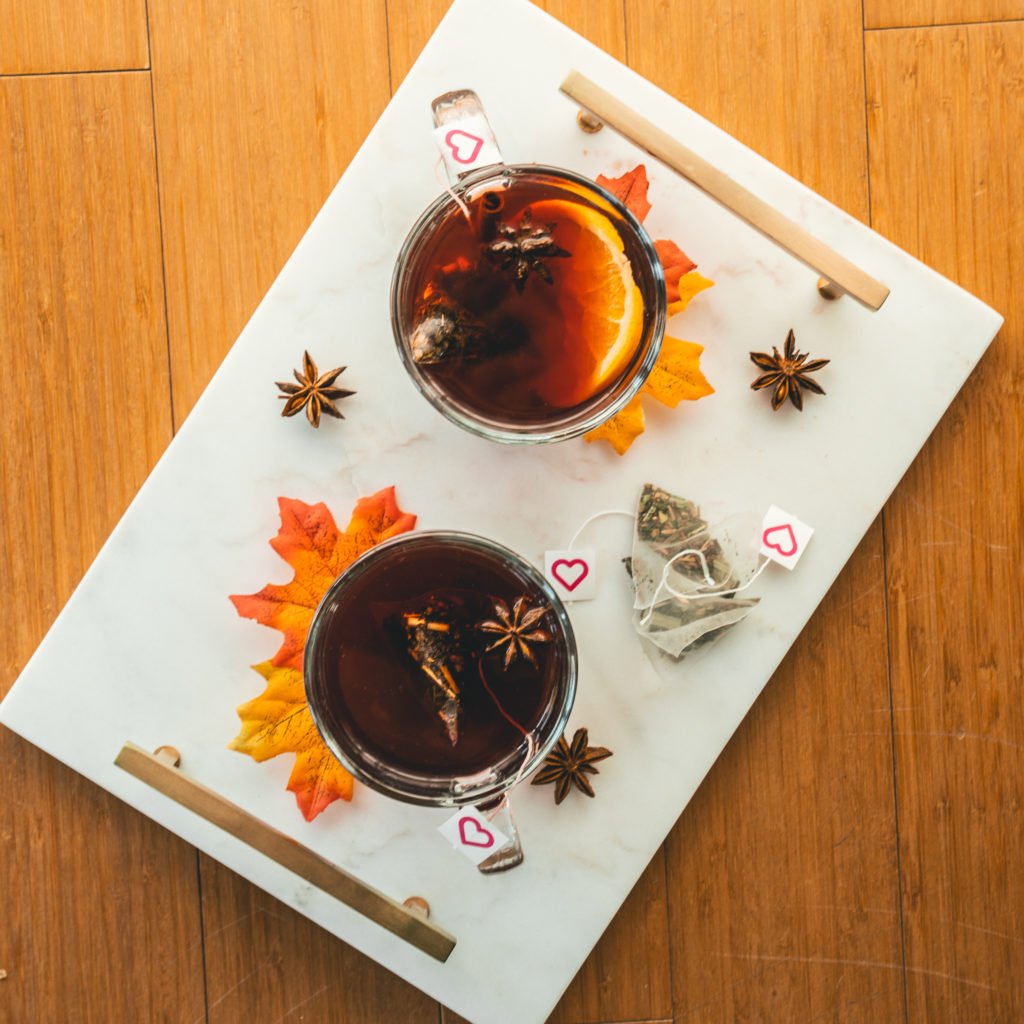 Cinnamon Hibiscus Tea Recipe
If you are one of those people who loves autumn, this cinnamon hibiscus tea recipe is basically fall in a cup! Release toxins, boost metabolism, and fight bloating with just one cup!
Prep Time: 5 minutes
Cook Time: 10 minutes
Total Time: 15 minutes
Serving Size: 4 servings
Ingredients
4 cups filtered water
4 SkinnyFit Detox Pyramid Bags
2 Tbsp. dried hibiscus petals
1 star anise pod
2 whole cloves
1 whole allspice berry
1 cinnamon stick + more for stir sticks (optional)
1/2 a blood orange (or regular orange), sliced
raw honey, to taste
Steps
Add all ingredients to a medium pot.
Over high heat, bring to a simmer, then reduce heat to low, cover, and gently simmer for 15 minutes.
Remove pot off the heat and let it sit/steep for another 10-15 minutes, allowing the tea to cool slightly.
Serve with a side of honey, to taste.