Jump To top
Having a home gym is a luxury, but with so many more people working (and working out!) from home, I thought it would be helpful to go over some budget-friendly ways you can start accumulating home gym equipment. Whether you're new to fitness, have a steady routine, or are an expert around the gym, I'm going to share some of my go-to hacks for creating a workout space you love, without breaking the bank.
If you've been looking for home gym ideas on a budget, this blog is for you. Today I'm covering the perks of working out at home, and some of the best equipment for a home workout.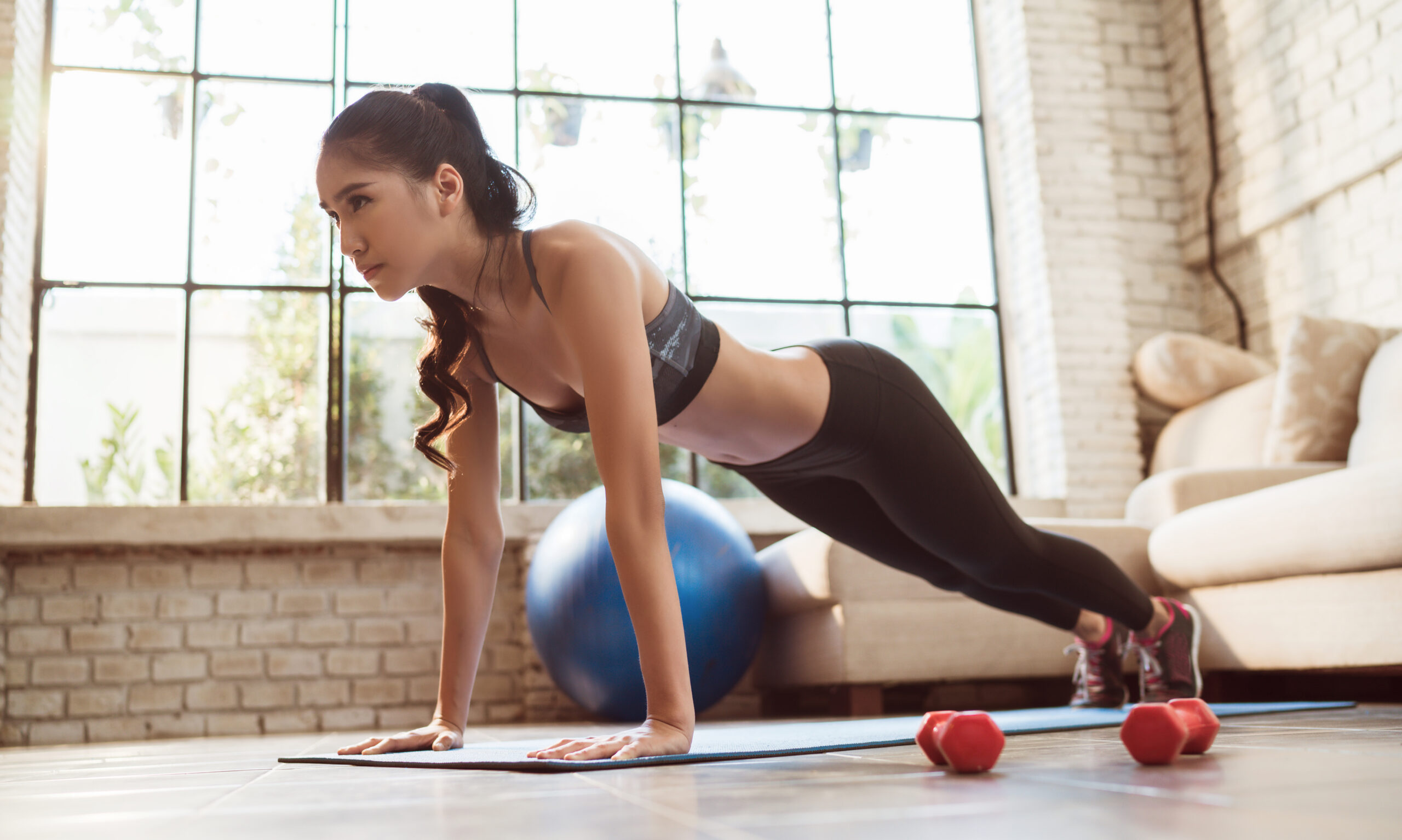 The Rise Of At-Home Exercise
As of January 2023, it's estimated that 5.16 billion people use the internet worldwide. Between the combination of web accessibility and the rise in social media, home workouts have been gaining popularity on an upward trend for the last few years, and it doesn't look like they're slowing down anytime soon.
You can jump on any platform and find hundreds of thousands of creators with their own spin on online fitness. From YouTube to TikTok to custom apps, there are endless ways to workout from home without compromising a good sweat. 
There's no denying that having your own home gym equipment can help increase your effectiveness, though. I've also found that it can make me enjoy working out from home more. I know how frustrating it can be to have your favorite creator teach a free online class with props you don't have. Using dish towels as sliders and food cans as hand weights can get old fast. 
Again, I don't want you to think that working out from home has to be expensive. It's totally doable to start building out your own arsenal of equipment without going overboard. After reading through my home gym ideas on a budget, you'll be moving and grooving with your own gear in no time.
Getting Fit From The Comfort Of Your Home: The Perks 
Even without equipment, exercising at home is a huge advantage. First, you're not confined to gym operating hours. There's nothing worse than having the energy to workout after a long day, only to find out the gym is closed. Working out at home knows no limits—whether you want to work out at 5 AM or 9 PM. 
The most obvious perk of working out at home is that you don't have an expensive gym membership to upkeep. Yes, there might be some costs upfront while acquiring your equipment, but then you're set. Plus, most good quality gym equipment will last you decades.
Sometimes being in a public space can be distracting. So, another reason I love working out from home is that there's no pressure to quickly move from exercise to exercise, look a certain way, or even interact with anyone if you don't want to. Working out should be your escape—a time to get in the zone and focus on you and only you. Being at home gives you that freedom.
Lastly, at-home workouts are great for people with busy schedules. Maybe you're a mom who needs to keep an eye on the kids but can squeeze a 30-minute sweat in during nap time. Or maybe you work long hours and working out at home is the best option in order to maximize family time. Having gym equipment at home is a game-changer for many different reasons and lifestyles.
Tips & Tricks For Creating Your Workout Space On A Budget
To help you start creating an enjoyable workout space from home, here are five hacks for getting home gym equipment on a budget:
1. Start Small
Get the idea of all or nothing out of your head. You'd be surprised how far two sets of weights can get you. On the topic of weights, investing in a lighter set and a heavier set is the best thing you can do for yourself. I like having a set of 5lbs and 15lbs, but do what works for you. Starting small will give you a great foundation, and can actually help guide all your future purchases. Maybe you start with dumbbells, then realize you wish you had a few kettlebells. After that, you might want to add in some cardio, like jump roping. When you start small, it gives you room to expand organically rather than buying all the things you think you "should" have and realizing you don't use half of it.
2. Get Multi-Purpose Equipment
There are certain pieces of equipment that allow you to adjust them in order to work in a variety of ways. For example, some companies sell weights that you can adjust so that it ranges from 5 to 50lbs, all with one piece of equipment. There are also wall stations, which come with adjustable bars and accessories to help you get more out of your space. These tend to be a bit more expensive, but think of it as buying multiple pieces in one. These are great for anyone who has limited space.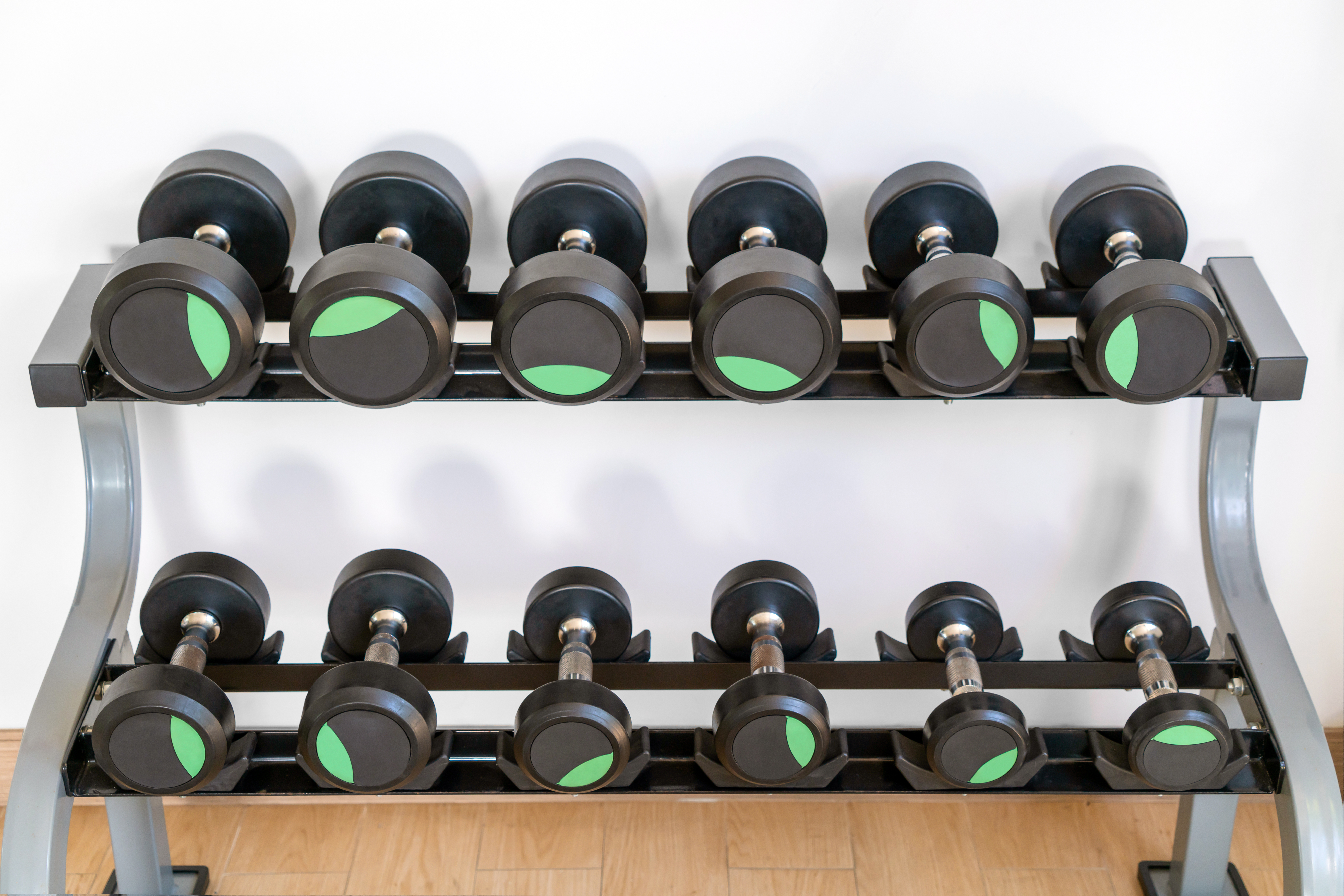 3. Buy Second-Hand
You'd be surprised at how much gold-standard gym equipment is sitting around on Facebook marketplace, Craigslist, and yard sales. Because most gym equipment is durable, you are getting great gear that won't degrade quickly for an unreal price. Look for things like weights, racks, gently used treadmills and bikes, etc. second-hand, but try to buy things that wear and tear, like mats, new. 
4. Share With A Friend
If you have a friend or family member that lives nearby and would like to act as your gym buddy and accountability partner, see if they want to split the cost of some items. My brother split a squat rack with three of his friends in high school and it was the best investment any of them made. Having someone else with similar fitness goals as you is a great way to stay on track with your workouts.