Jump To Recipe
Every romantic dinner deserves a cocktail, and this chocolate martini is the perfect Valentine's day treat. Plus, it's packed with anti-aging benefits. You'll both be turning back the clock with every sip.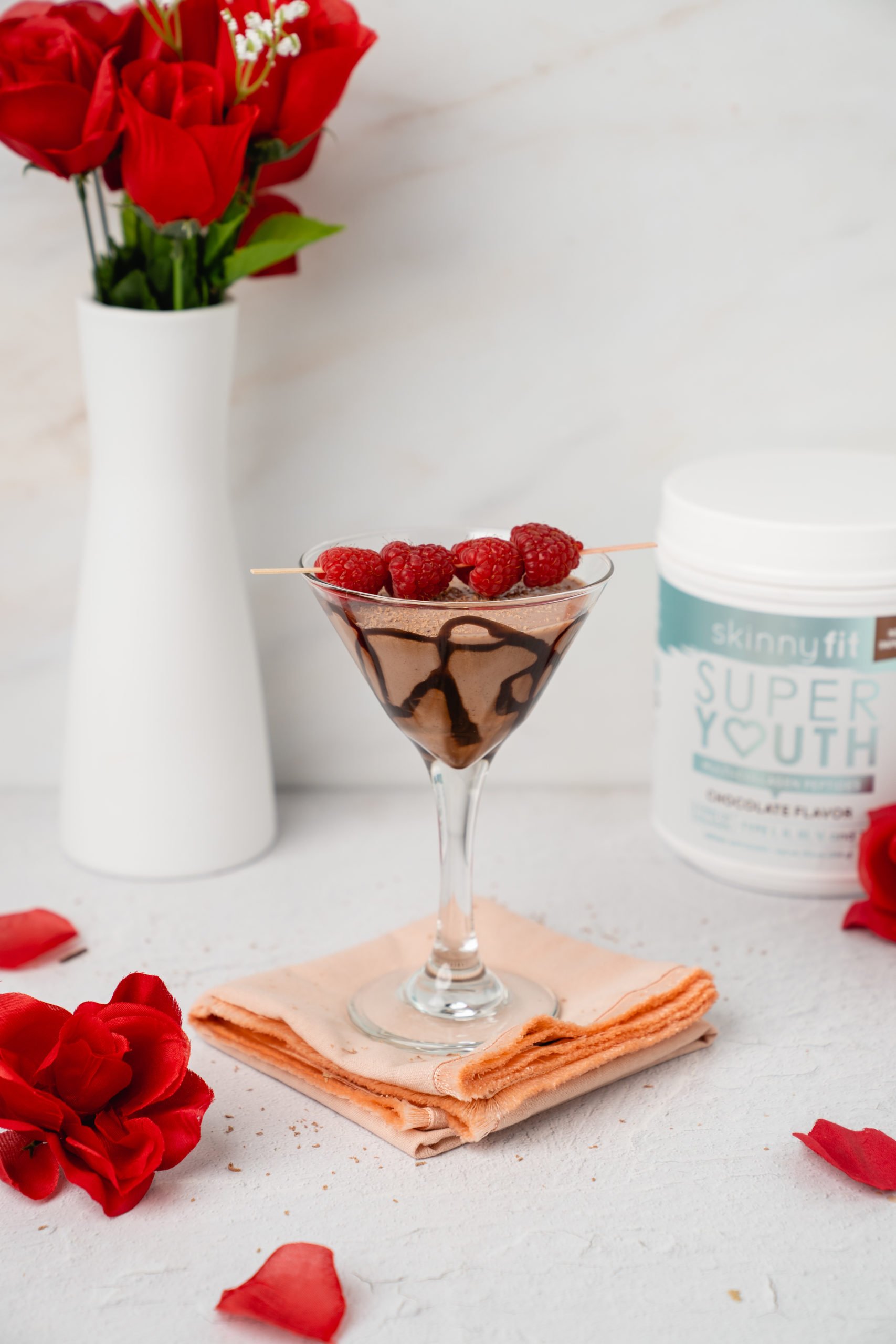 Mentioned In This Post
SkinnyFit Chocolate Collagen
Look and feel younger with Super Youth Chocolate collagen! This scrumptious collagen powder includes 5 collagen types from 4 natural sources to restore youthfulness from the inside out.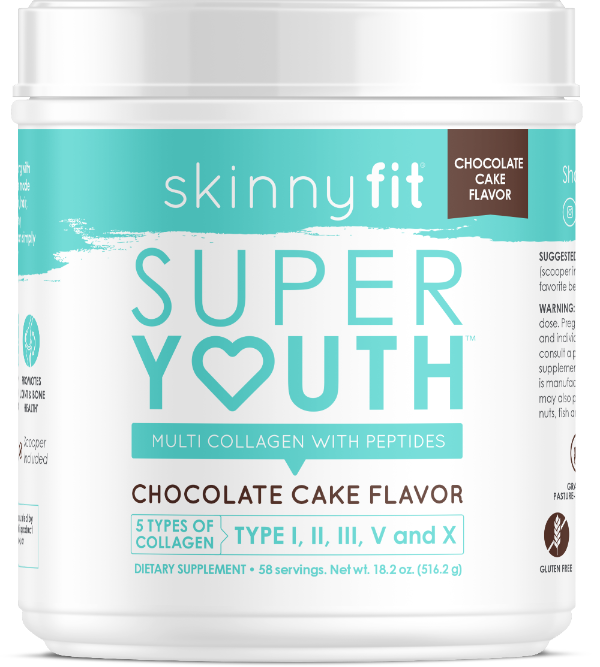 Anti-Aging Chocolate Martini
Prep Time: 5 minutes
Cook Time:
Total Time: 5 minutes
Serving Size: 1 drink
Ingredients
1 ½ ounces vodka
1 ½ ounce white creme de cacao
½ ounce irish cream
½ ounce heavy cream
1 tsp simple syrup
1 scoop Chocolate SY
Grated chocolate to garnish
Steps
Add all ingredients to a cocktail shaker, fill with 2 handfuls ice, shake until cold
Strain into a martini or cocktail glass, garnish with chocolate or preferred toppings, cheers and enjoy!