Jump To Recipe
Growing up going to the farmers' market with my grandma, I'm a big fan of eating my vegetables. Veggies of all colors, shapes, and sizes! One that always stood out to me as a kid was asparagus. I thought the shape and texture was so funny, and I would get so excited when we would find the purple variety. While I love a good simple asparagus recipe, there are also some more intricate ones that just hit the spot. My grandma's homemade asparagus tart is one of them.
The asparagus tart puff pastry recipe I'm going to share today is inspired by her own recipes with asparagus, combining a cheese tart with simple asparagus. All you need is an appetite and a few, easy-to-find ingredients!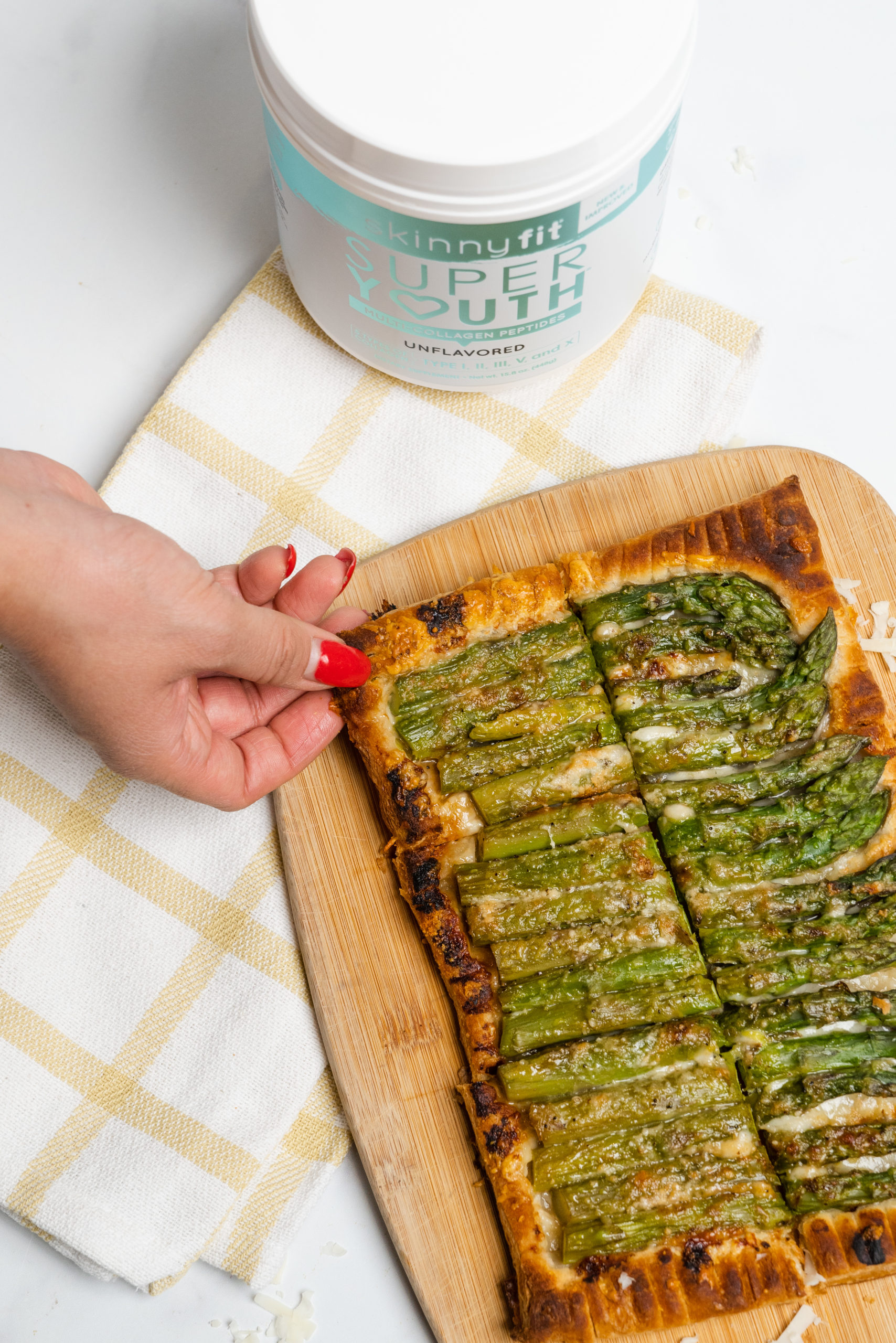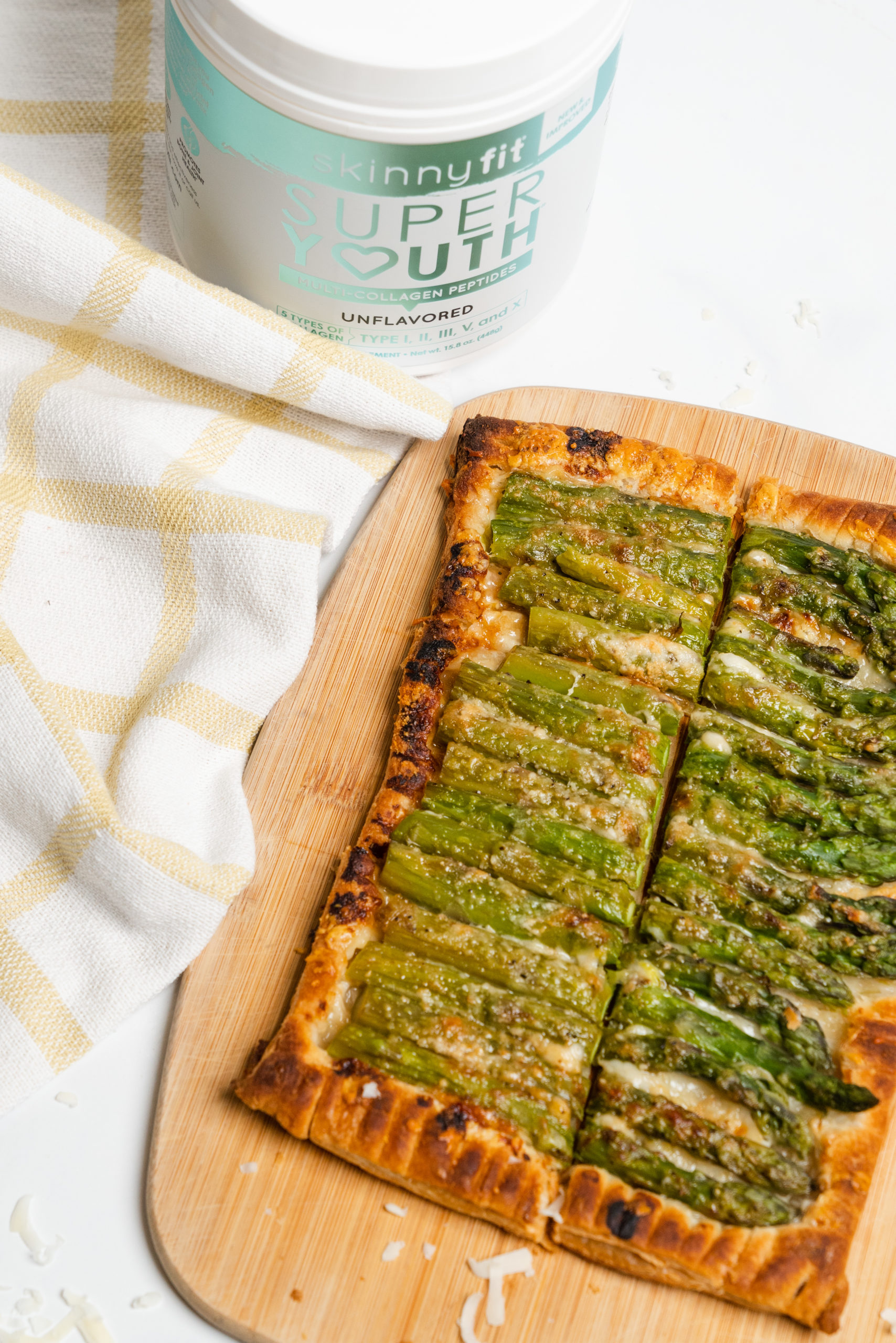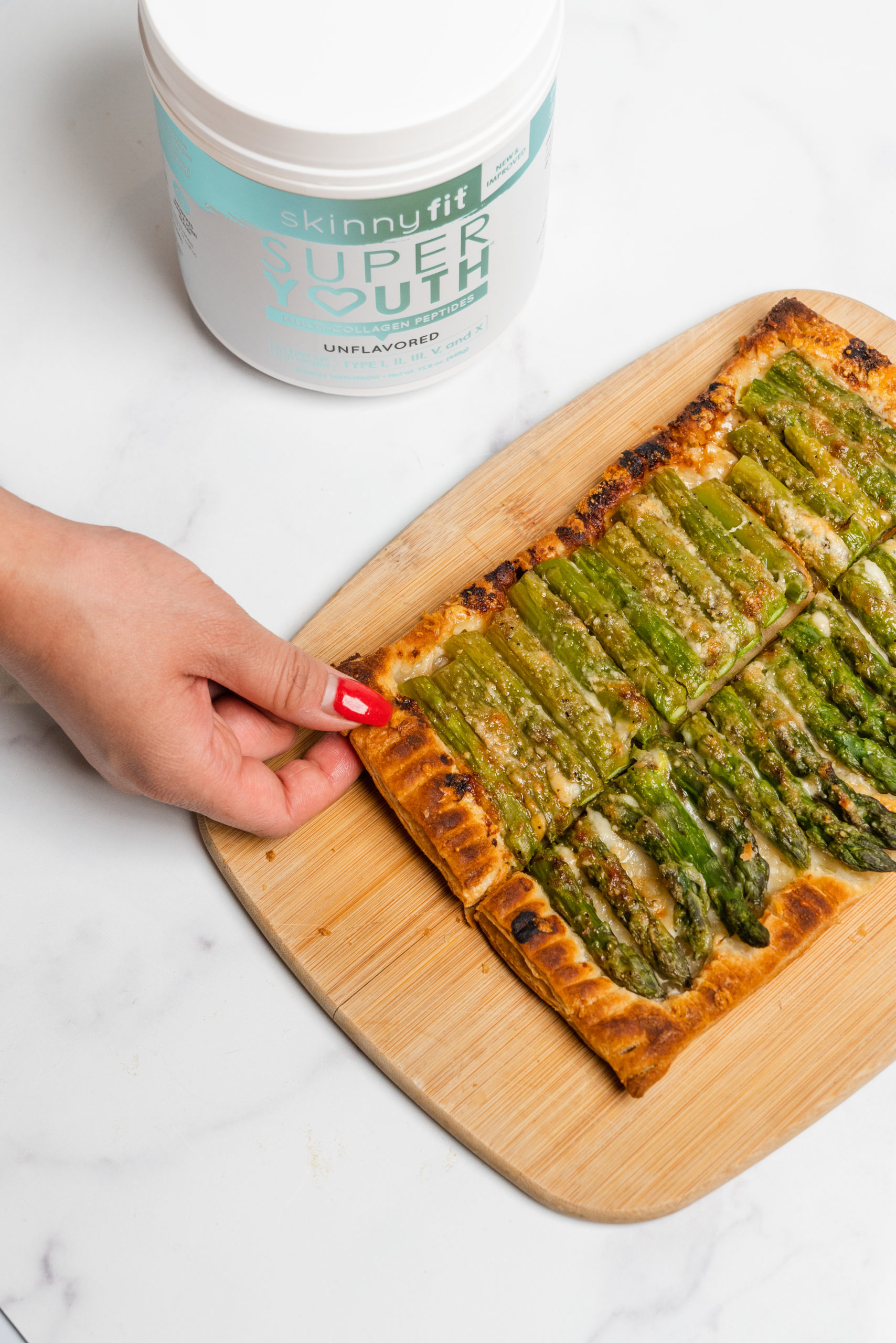 What Is An Asparagus Tart?
An asparagus tart is an asparagus recipe that's made with a crust base (made from puff pastry) and a center filling of asparagus. Asparagus tart puff pastry sounds fancy, but is actually one of my favorite recipes with asparagus!
Is Asparagus Tart Healthy?
The star of this recipe is asparagus. Asparagus are high in a variety of vitamins, minerals, amino acids, and are rich in fiber. [1] They're a great addition to a well-balanced diet, and are absolutely healthy! The other highlight ingredient in this asparagus recipe is Super Youth collagen. The addition of collagen not only adds protein (which can help to reduce cravings), but also a myriad of anti-aging benefits. This includes improved skin elasticity, moisture, and texture. [2] Who knew a tart could be so…beautifying!?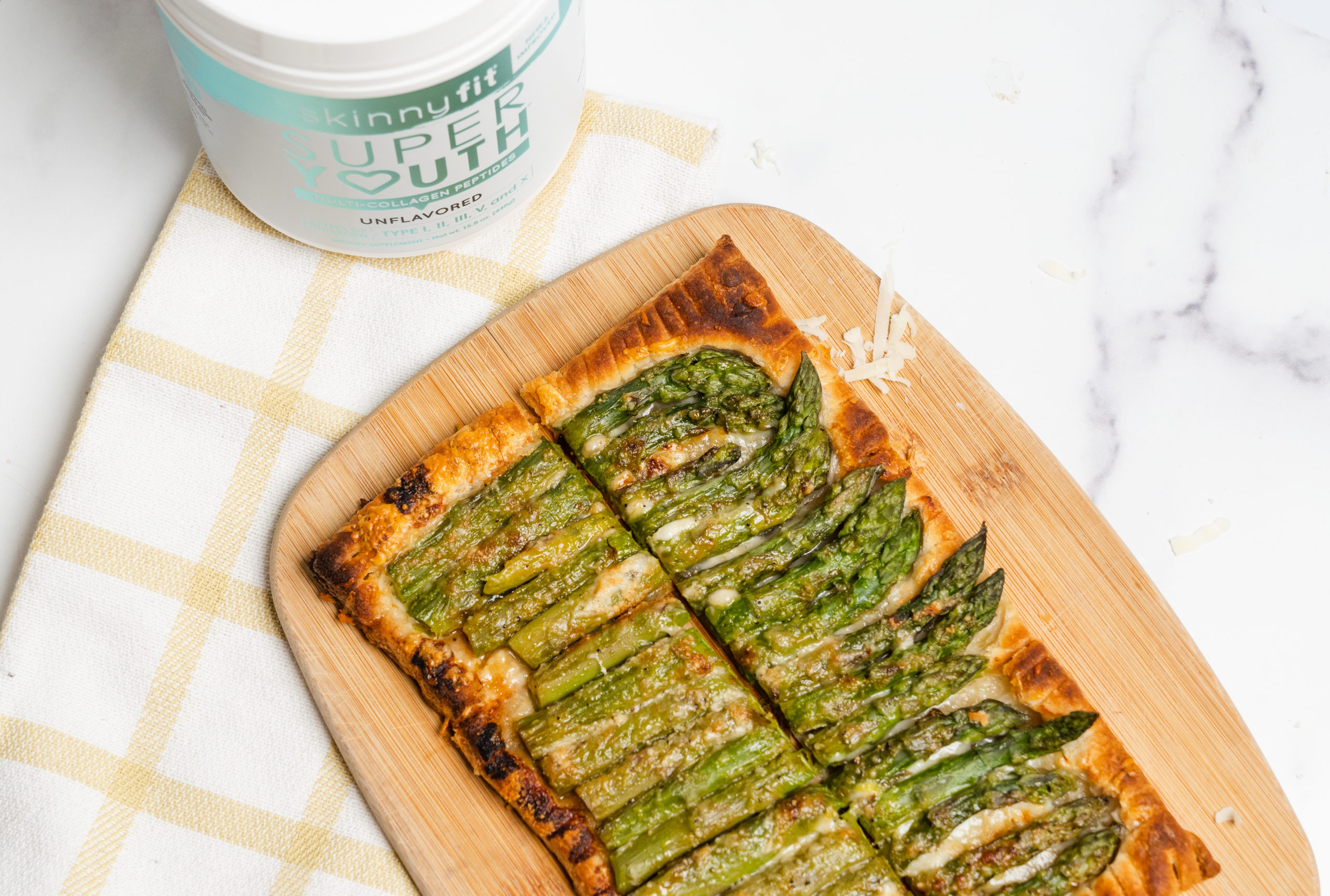 How To Serve Asparagus Tart
Serving an asparagus tart puff pastry is so exciting. I know that sounds a little over the top, but they look so professional, they taste amazing, and everyone is always asking where you got them. Is that not exciting!? I love when people think my party appetizers are store-bought or catered, when in fact I made them. Asparagus tarts look great out on a tray with a variety of toppings. You can follow the recipe as is, or you can garnish with additional herbs, lemon zest, or red chili flakes. The options are endless! 
Mentioned In This Post
SkinnyFit Unflavored Collagen
Look and feel younger with Super Youth Multi-Collagen Peptides! This versatile collagen powder includes 5 collagen types from 4 natural sources to restore youthfulness from the inside out.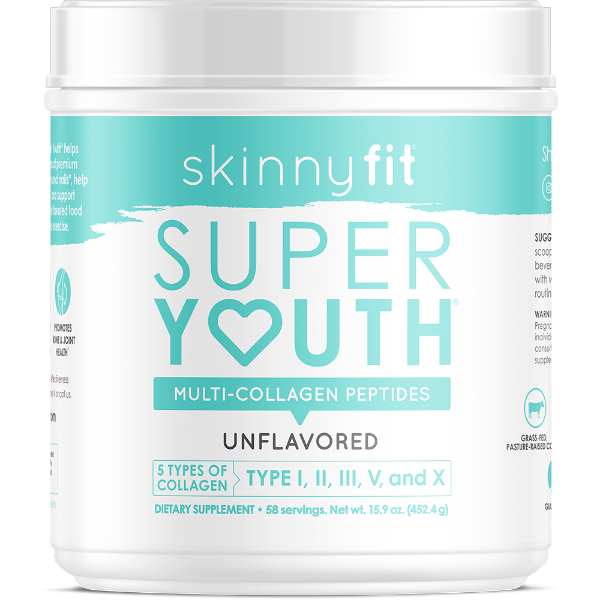 Delicious Asparagus Tart w/ Collagen
Prep Time: 10 min
Cook Time: 15 min
Total Time: 25 min
Serving Size: 1 tart
Ingredients
1 frozen puff pastry (10x15-inch)
1 lb. asparagus, trimmed
1 cup gruyere cheese
1 scoop Super Youth Unflavored Collagen
1 tablespoon parmesan cheese, grated
1 teaspoon olive oil
1 teaspoon balsamic vinegar
Salt & pepper to taste
Steps
Preheat oven to 450F
Roll out puff pastry onto baking pan lined with parchment paper
Use a knife to gently score a 1-inch border around the pastry dough
Use a fork to lightly poke holes all over the pasty dough
Sprinkle gruyere cheese evenly over the pastry inside the border
Top with a single layer of asparagus
In a small bowl, mix olive oil, balsamic vinegar, Super Youth collagen, and salt & pepper together
Brush the mixture evenly over the asparagus and top with parmesan cheese
Bake for 15-20 minutes