Jump To Recipe
There's no doubt that ice cream is the holy grail of desserts. It's crave-worthy on its own, but also alongside cookies and brownies, and even melting under a smooth shot of espresso. However, it's also full of sugar. Yikes! 
Good thing there's a healthier, tasty alternative – nice cream.
You've probably seen nice cream recipe videos popping up on social media. If you've seen pictures and posts of this so-called dessert and wondered what it was, I'm here to help you understand what it is, why it's good for you, and how to make it yourself at home.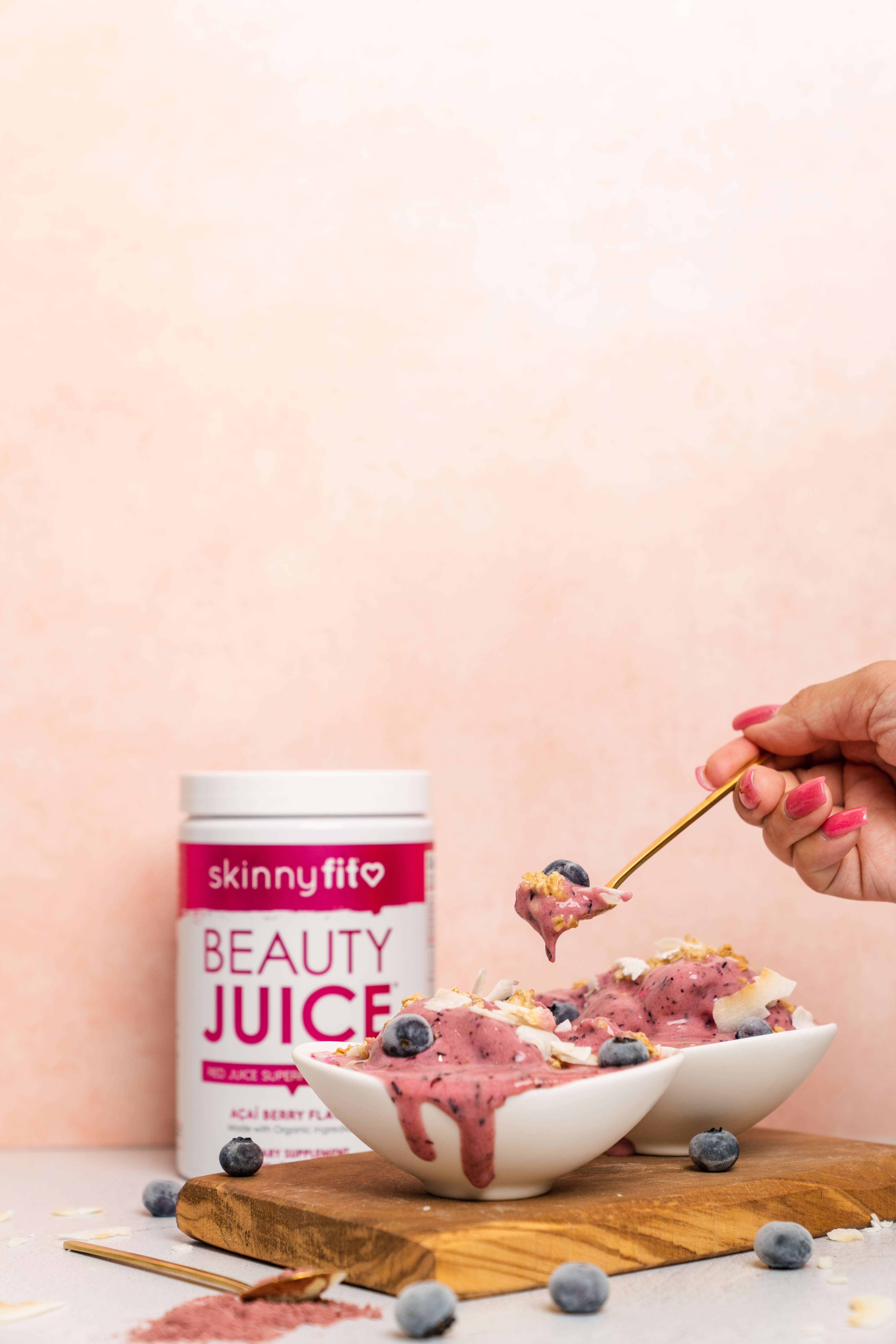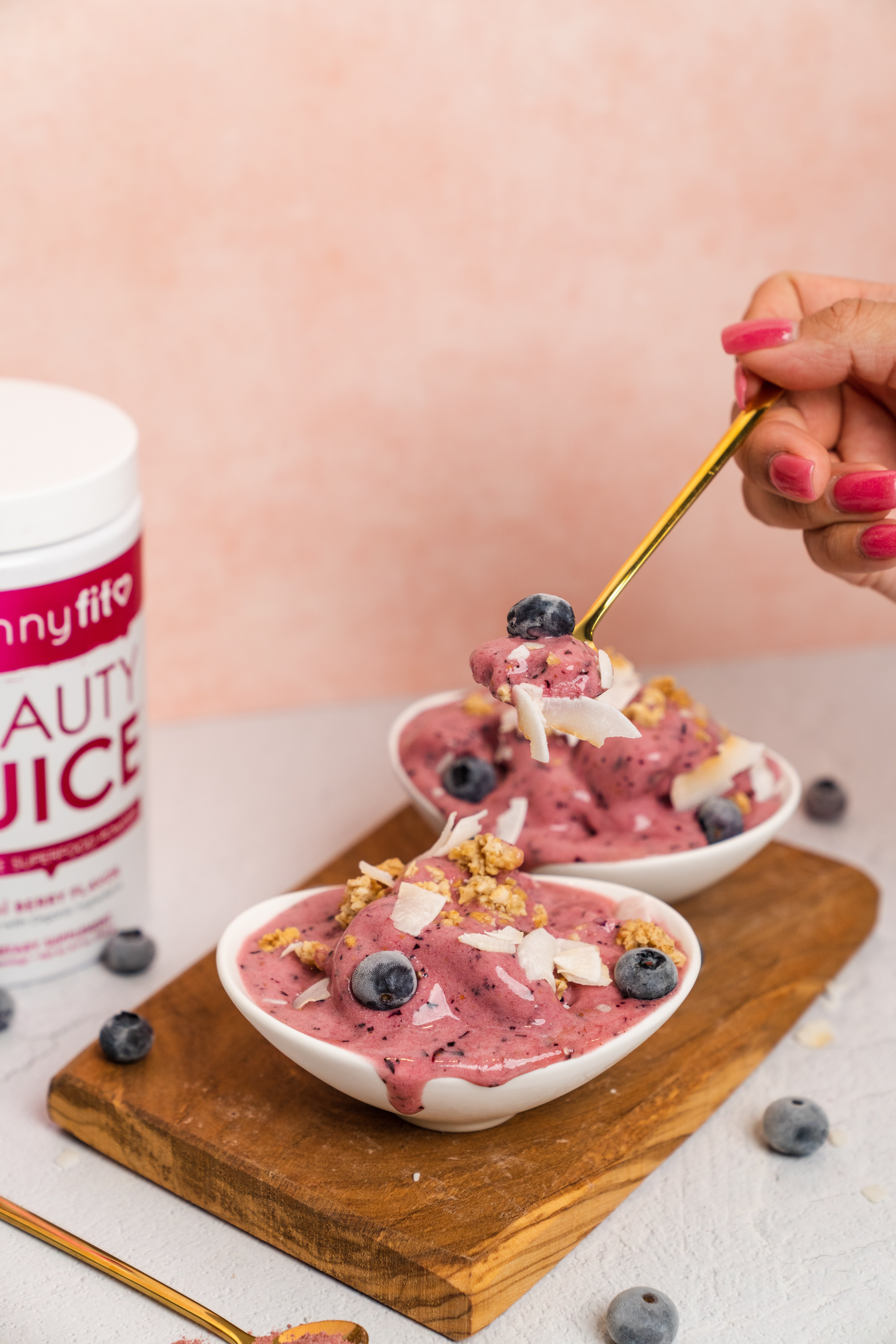 What Is Nice Cream?
Nice cream is a healthy variation of ice cream. Instead of cream and sugar, the base of any nice cream recipe is frozen bananas. You can add any additional ingredients to alter the flavor of it, such as frozen blueberries or strawberries, cacao nibs, vanilla extract, sea salt – the options are endless! 
One of my favorite things about easy dessert recipes like nice cream is that they come together so quickly. That way, when you're craving something sweet, you can turn to this nice cream recipe, rather than a junk-filled candy bar or a bag of chips. This recipe comes together in less than 5 minutes, and it's SO good.
Benefits of Blueberry Nice Cream?
Another great thing about easy dessert recipes like nice cream is that it's actually good for you! No more regretting your indulgences, or trying to work them off the next day. Blueberry nice cream is packed with good-for-you benefits, all in just three ingredients.
Blueberries are a great source of antioxidants, and they're much lower in sugar than other berries. [1] Plus, their high polyphenol content is thought to contribute to experiencing a better mood and improved cognitive performance. [2] Talk about a win-win!
The base of nice cream, bananas, are also a great and healthy addition to any diet. If you've ever worried about sugar content in bananas, please stop now. If your sugar is coming from fruit, and not sugary coffee, energy drinks, snacks, and other processed foods, then you're in good company. Bananas can help fight off oxidative stress, which means less inflammation and less overall stress! [3]
Last but not least, Beauty Juice! Beauty Juice is an incredible superfood blend of adaptogens, probiotics, and beauty-boosting ingredients. It's the easiest way to feel more energized, improve your skin, and support a healthy gut. Not to mention, it gives this nice cream recipe a delicious acai flavor!
Mentioned In This Post
Beauty Juice Red Superfood Powder
Beauty Juice is a delicious adaptogenic, anti-inflammatory superfood blend containing all of your essential daily nutrients in one simple, açai-flavored scoop!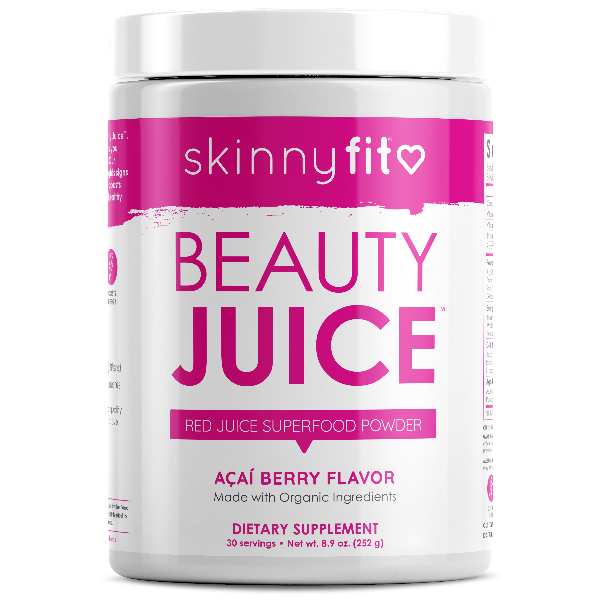 3 Ingredient Blueberry Nice Cream
Give in to your sweet tooth with this healthy antioxidant-rich blueberry nice cream.
Prep Time: 5 minutes
Cook Time: 0 minutes
Total Time: 5 minutes
Serving Size: 4 bowls
Ingredients
1 cup frozen organic blueberries
2 medium frozen ripe bananas
1 scoop Beauty Juice mixed w/ ½ cup water
Granola
Mint chocolate chips
Shredded coconut
Steps
Add frozen blueberries, frozen bananas, and Beauty Juice to food processor and process until creamy, scraping down the sides as needed.
Scoop into bowls and add your favorite toppings, enjoy!