Jump To Recipe
There's nothing more exciting than festive holiday drinks at parties. Drinking the same vodka soda gets old and a splash of cranberry just doesn't brighten it up enough for me. Going to parties and unique restaurants is the time to try out fun cocktails and frozen drinks that I normally wouldn't. One cocktail that's stood out over the years is a Grinch inspired holiday drink I got at a bar opening on Christmas Eve. It was the perfect shade of green, had the perfect balance of sweet and tart, and it photographed so well.
Today I'm sharing my version of it with a little healthy twist, of course. Next time you have friends or family coming over, promise me you'll make this festive drink!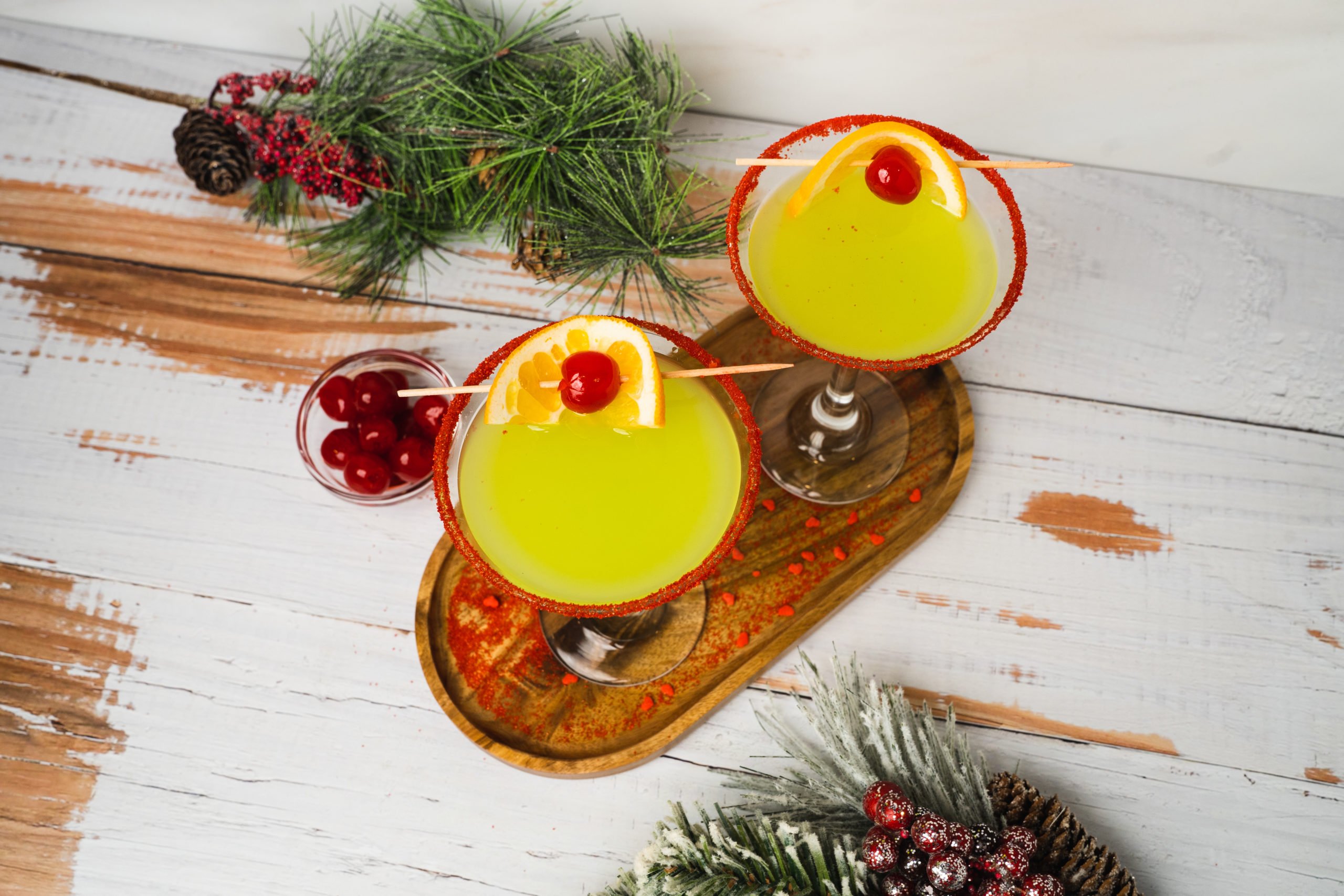 What Makes This Festive Cocktail So Healthy?
Any time I mention healthy holiday drinks, people laugh. I know it's hard to believe that you can turn an alcoholic beverage into a not-so-guilty pleasure, but it is possible! To me, the most fun cocktails are ones I can enjoy in the moment and not regret the next morning. This drink is certainly a treat, but you'll soon find out my secret to making it not hit as hard as other holiday drinks do.
When we include protein in our meals, it helps keep our blood sugar steady and metabolism regular. [1] By adding just one scoop of Super Youth to this recipe, you can reduce some of the signs of a hangover most drinks bring. It contains 7 grams of protein per scoop, plus you get all of the amazing benefits of hydrolyzed collagen. These amino acids help improve joint mobility, hair and skin health, gut microbiome, and so much more.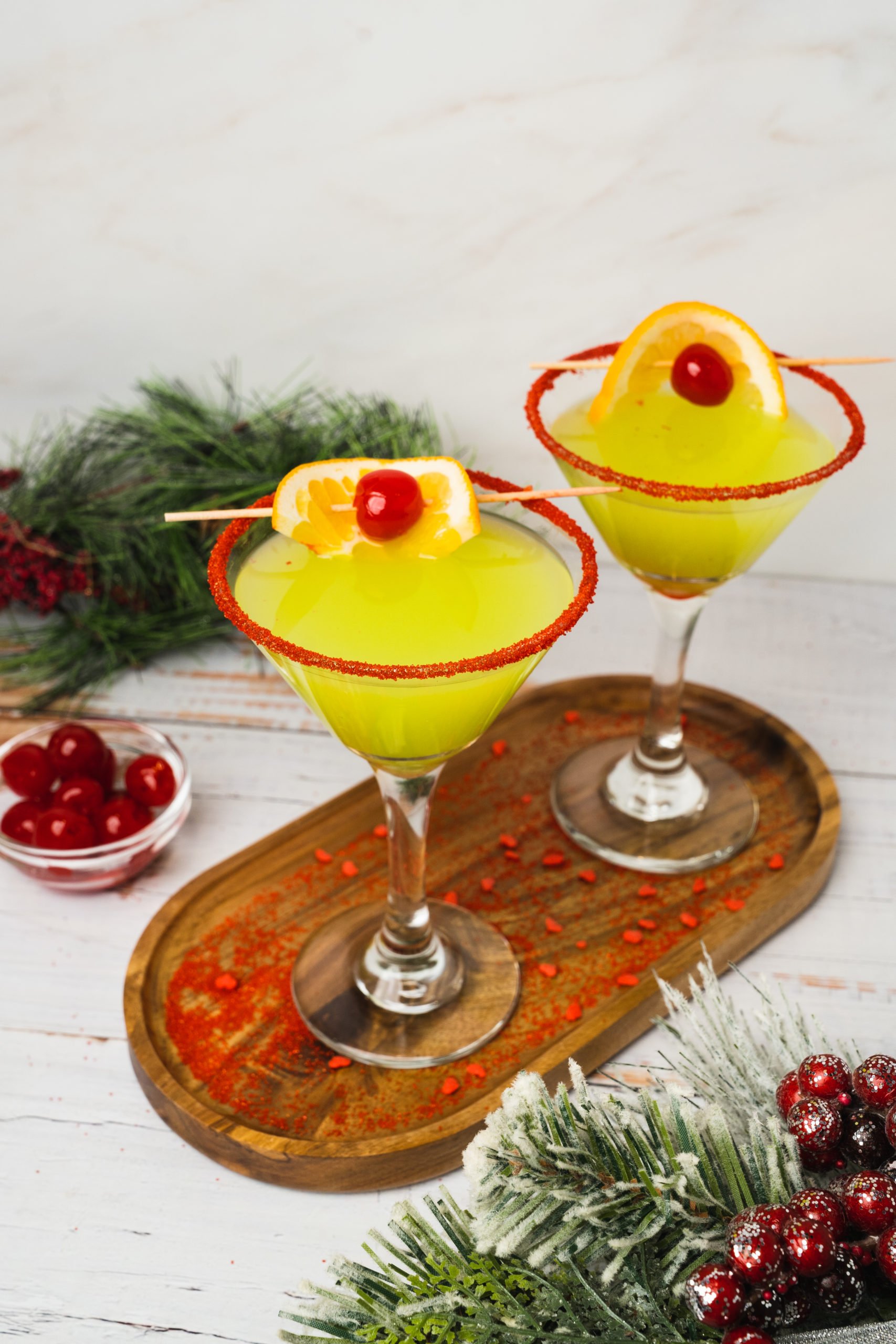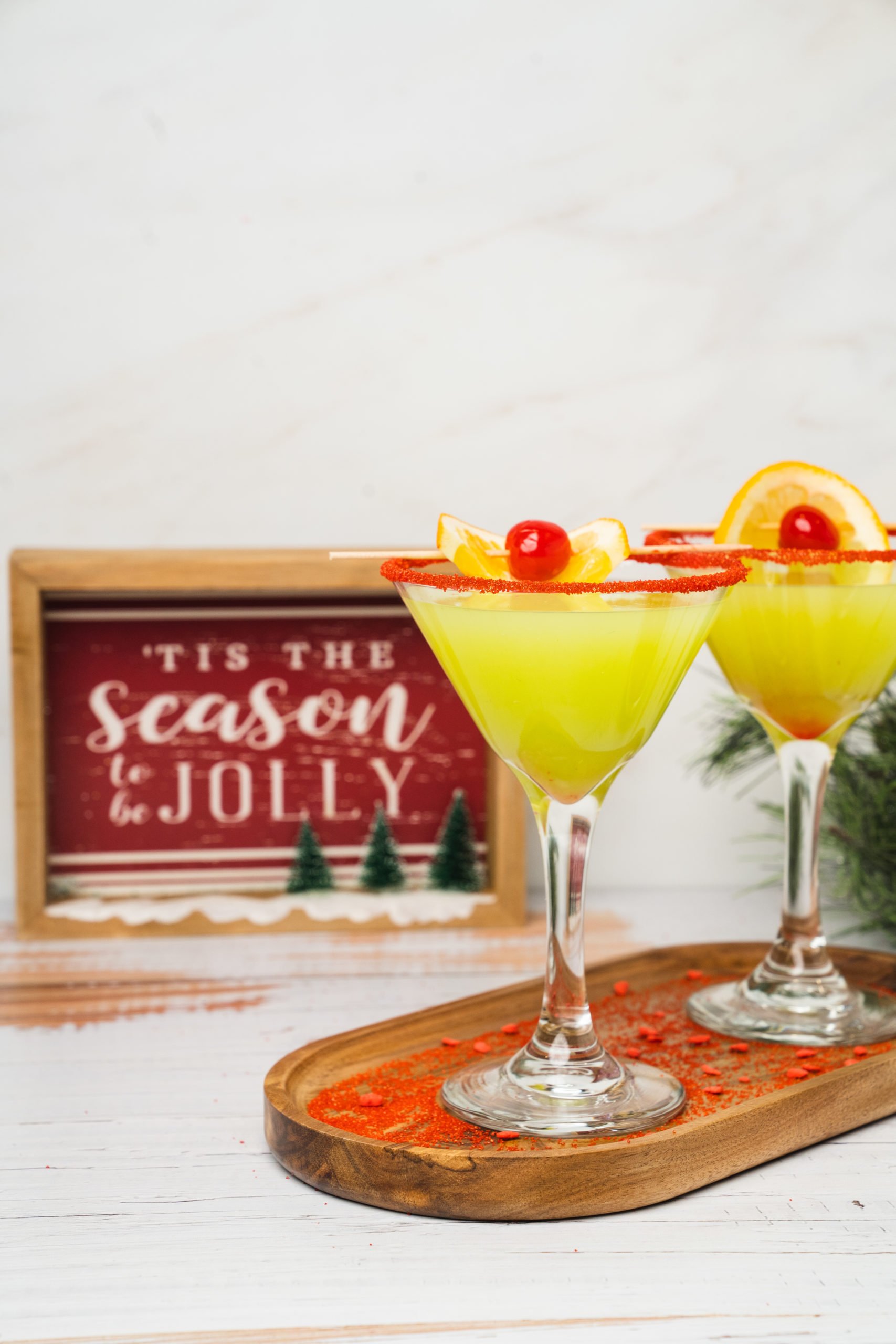 This is definitely going to be the most fun cocktail option on the menu. It's fun to make, so pretty for the holidays, and so delicious. Stock up on Super Youth, head to the store for the ingredients, and enjoy yourself!
Festive Grinch Holiday Cocktail
Prep Time: 5 minutes
Cook Time:
Total Time: 5 minutes
Serving Size: 4 cups
Ingredients
½ cup Peach Schnapps
½ cup Bacardi Rum
1 ½ cup orange juice
1 scoop Super Youth, Orange Pineapple
½ cup lemon-lime soda (7Up or Sprite)
½ cup Blue Curacao liqueur
Cherries and orange slices for garnish
2 cups ice
Steps
Add all ingredients together to blend, stir, garnish with preferred toppings