Jump To Recipe
Cocktails are always a good idea, and even more so for holiday cocktails. They're festive and warm, while also being cozy and bright. They just hit differently. I remember growing up watching my of-age family members preparing their "grown up juice", thinking it looked so pretty. Once I was old enough to join them, I learned not only was the so-called juice pretty, but it was delicious too!
Something that makes cocktail recipes even more fun is when you share it with others. My cousin shared her famous pomegranate cocktail recipe with me, and I added my own special touch to share with you! It combines all of the delicious flavors everyone loves holiday cocktails for, plus a skin-improving secret I sneak into everything I can.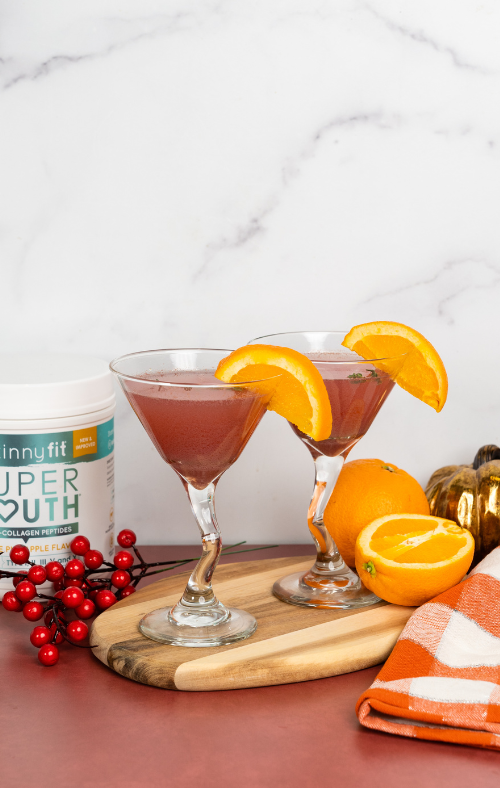 Gin & Collagen: The Dream Duo For Glowing Skin
This recipe is simple, but so rewarding. Not many cocktail recipes can boast about being good-for-you, so I take a lot of pride in this one! The pomegranate and orange juice both set the stage for a naturally sweet and tart base. Packed with antioxidants, vitamin C, and anti-inflammatory properties, this cocktail is off to a great start. A hint of honey is added for fragrant sweetness, and sparkling water is the perfect way to top-off a citrusy drink. 
Next up, gin! What most people don't know is that gin is derived from juniper berries, which are rich in antioxidants. Even though there's little evidence to show that the antioxidants survive the fermentation process, gin is still a better option than most alcohol thanks to its low sugar and calorie count.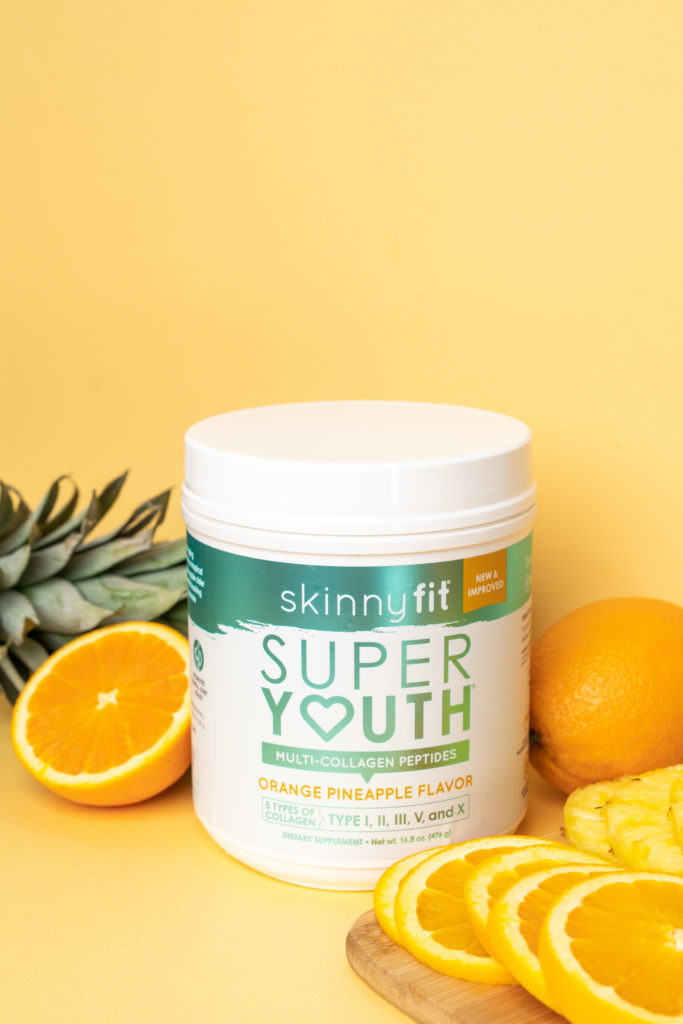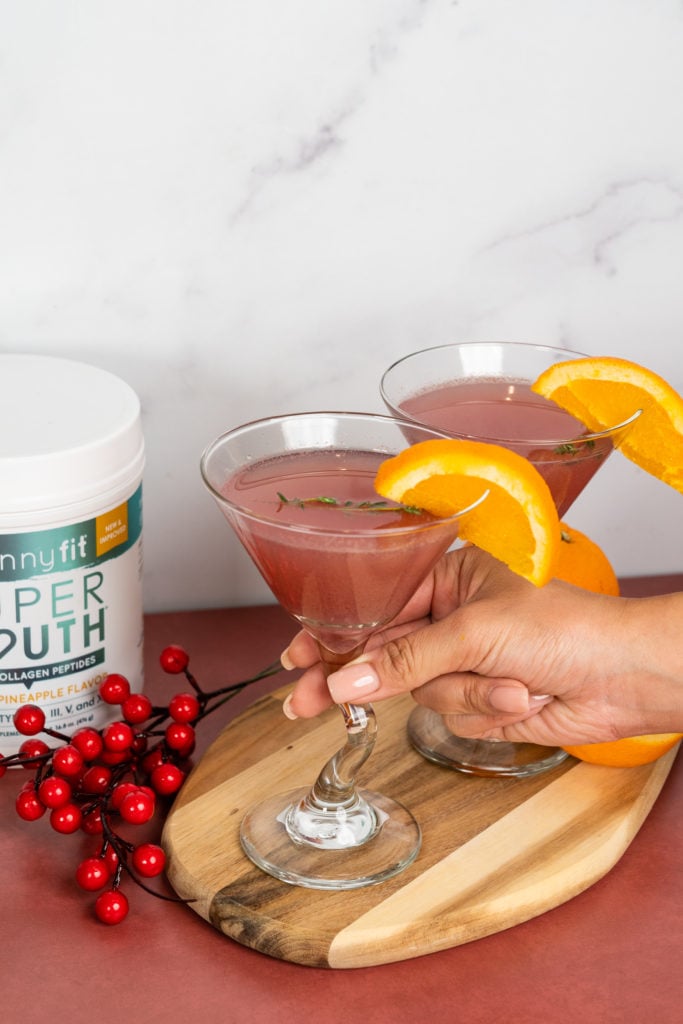 Last, but certainly not least, is the secret ingredient: Super Youth Orange Pineapple. This was my addition to the recipe, and I'd argue that it's the best part. Super Youth collagen is my favorite way to add skin-improving benefits to any cocktail. Holiday cocktails are known for flavor, not their skin-glowing properties, but this cocktail is different! Collagen can help boost your skin's radiance by improving elasticity and hydration. [1] Whenever my skin starts to feel rough or dull, I know I've been forgetting to take my collagen! If you don't have this ingredient on hand for this recipe, it's worth the wait to order it. You can thank me later. Enjoy!
Festive Pomegranate Gin Cocktail
Prep Time: 5 min
Cook Time:
Total Time: 5 min
Serving Size: 2 cocktails
Ingredients
1 cup pomegranate juice
1/4 cup orange juice
1 scoop Orange Pineapple Super Youth
4 tsp honey
4 cups sparkling water
1 cup gin
Fresh thyme and orange slices to garnish
Steps
Instructions:
Add pomegranate juice, orange juice, SY, honey, sparkling water, and gin to a pitcher
Stir to mix everything up (or use cocktail shaker and shake)
Pour over ice
Garnish with fresh thyme and orange slices, or preferred toppings
Serve and enjoy!