Jump To Recipe
There's only one thing better than the feel-good burn of an overly spicy salsa, and that's sweet heat. Sweet heat is the perfect balance of sweet and spicy, kind of like pineapple on a pepperoni pizza. I know that order is controversial, but there's no denying that a nice balance of sweet and spicy is a classic duo. With summer in full swing, what better way to snack by the pool than with a healthy version of chips and salsa?
Today I'll be sharing my go-to pineapple salsa recipe that's sure to wow even the most skeptical eaters. It's sweet, it's spicy, it's easy to whip up in less than 20 minutes, and it's healthy!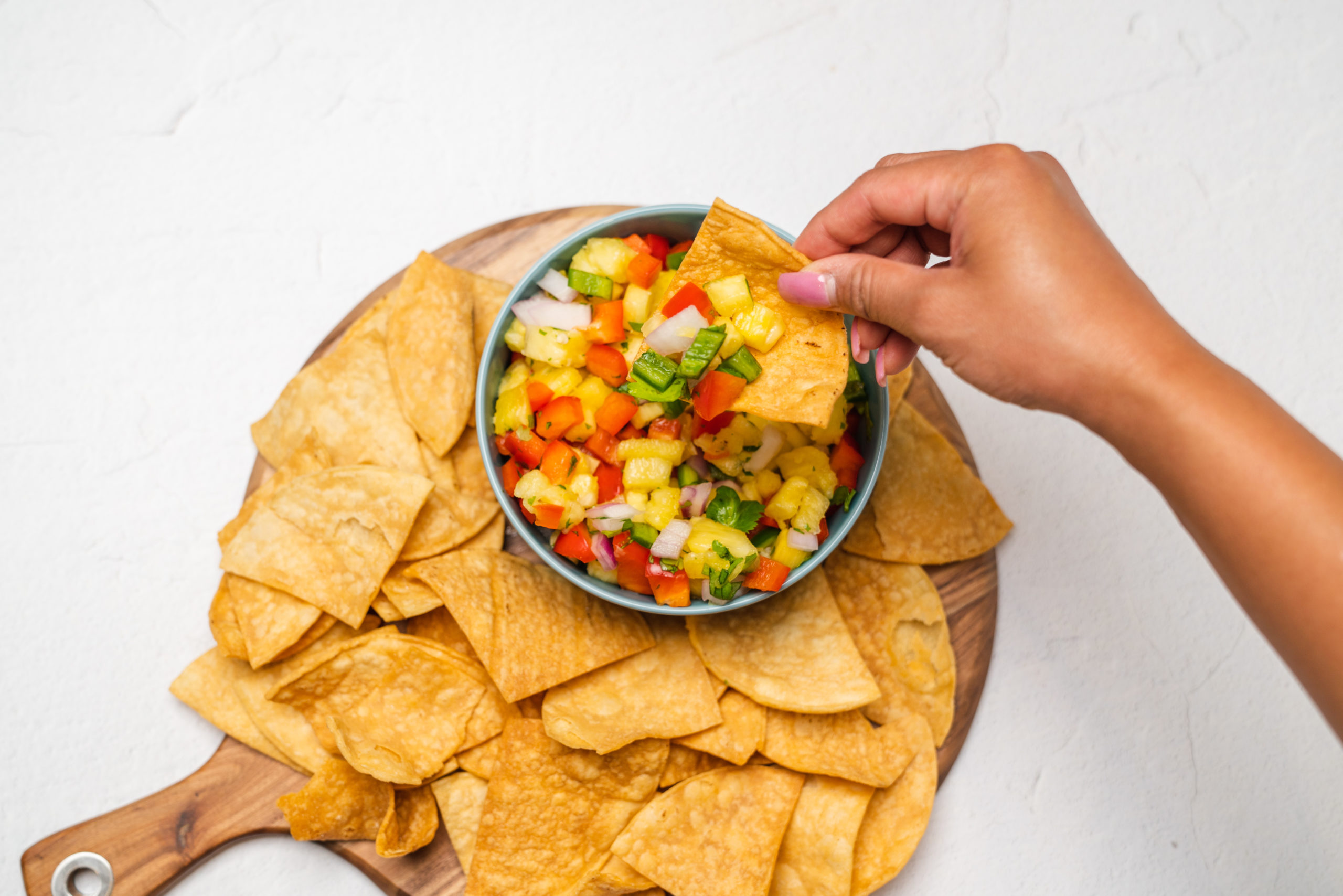 Is Pineapple Salsa Healthy?
When you read that this pineapple salsa recipe was healthy, your mind probably went one of two directions–there's no way, or how could it not be? If you've ever bought store-bought salsa, you know that salsa can be unhealthy! When they sneak unnecessary sugars, additives, and preservatives into the mix, it's a recipe for disaster. Which is why I love making my own!
The star ingredient of this pineapple salsa recipe is the pineapple, of course, but also my favorite sneaky ingredient–Super Youth! In this recipe we're using the Orange Pineapple flavor for an added boost of bright citrus flavor. I love using collagen in recipes because it adds protein that would have otherwise been missing. Plus, all of the amazing anti-aging benefits that come with collagen are not to be missed out on! From better joint mobility to clearer skin, it's a no brainer.
I know you're going to love this recipe! Grab a few girlfriends, make it together, and head out by the pool to enjoy a sweet heat summer.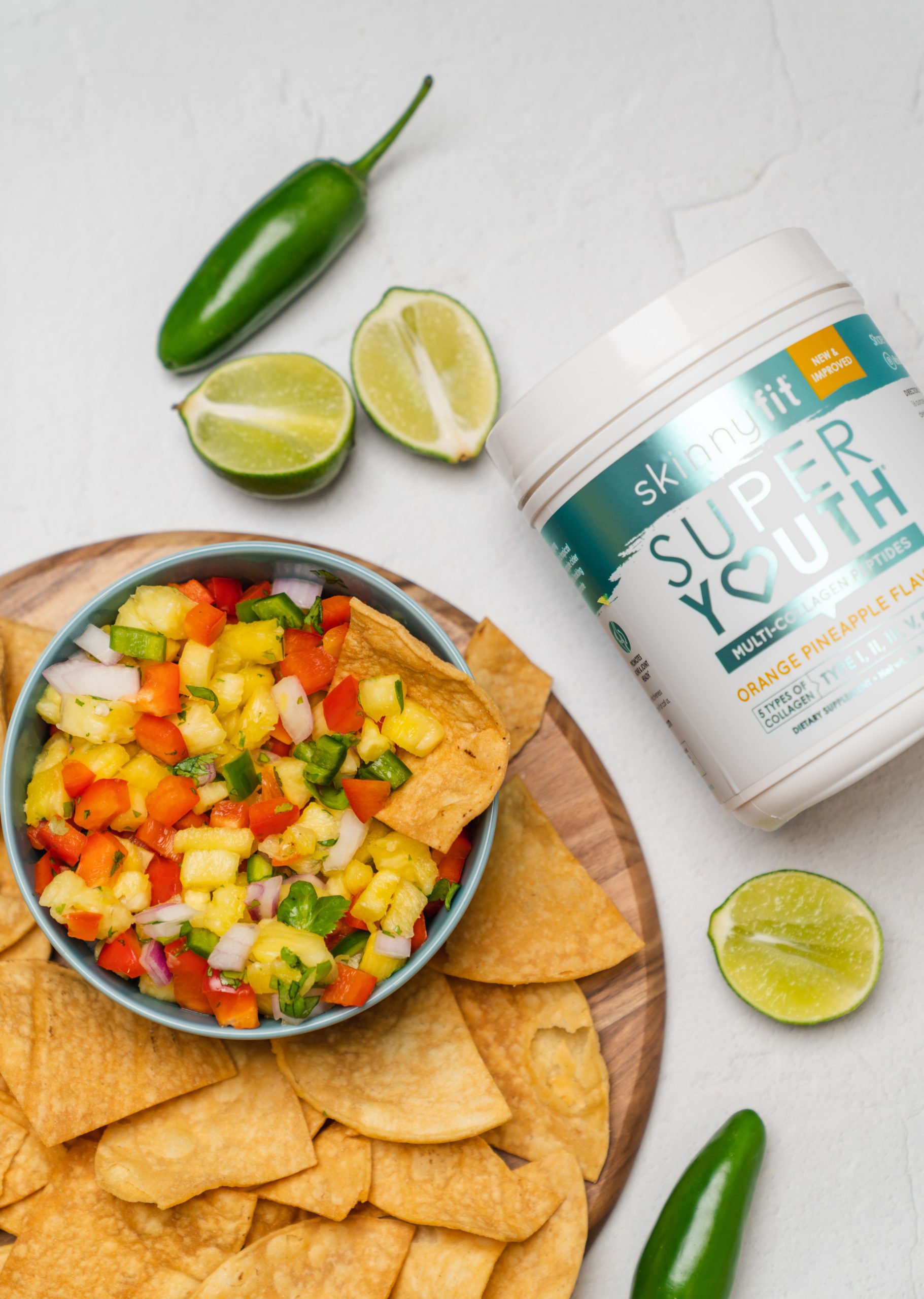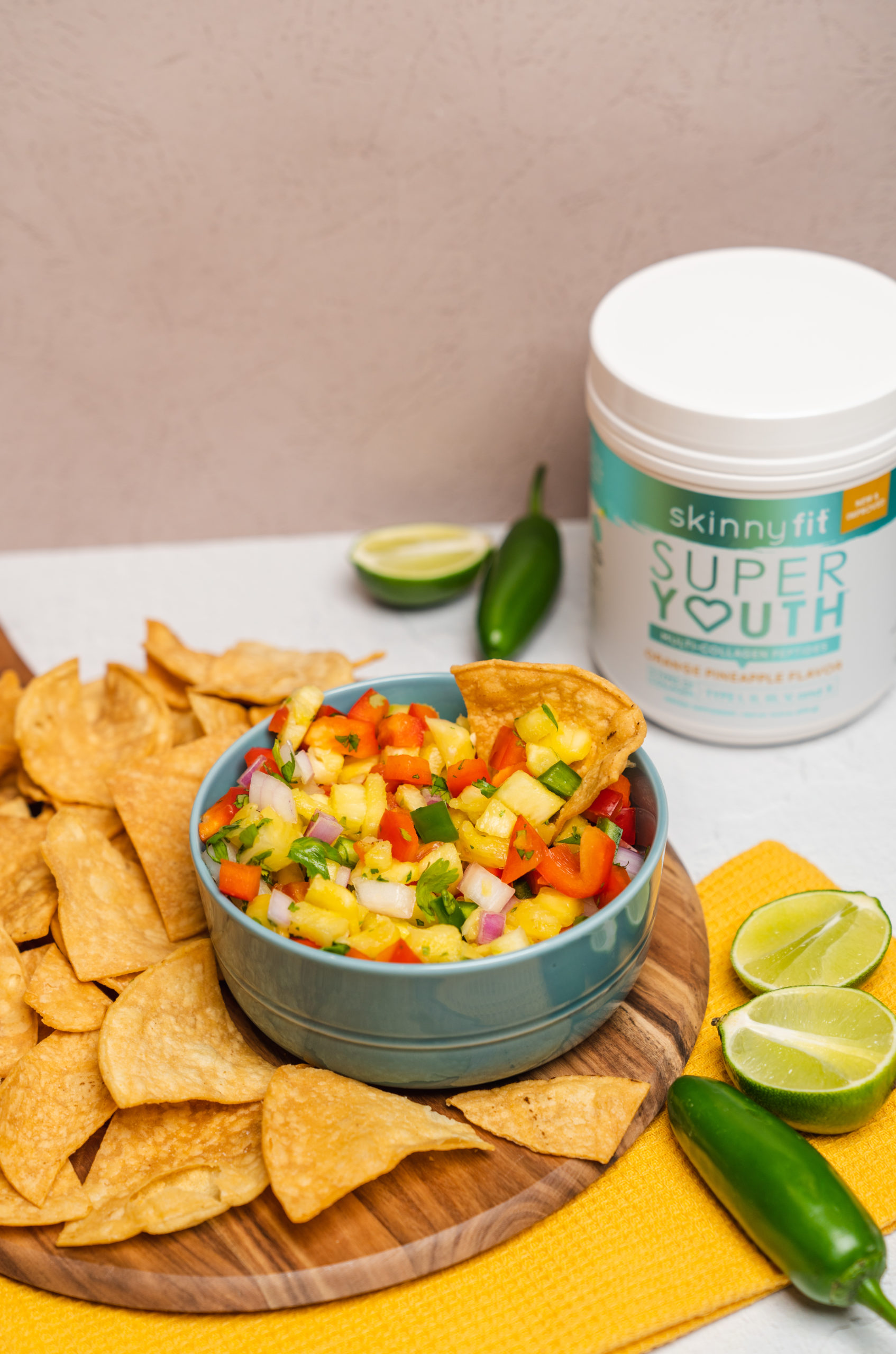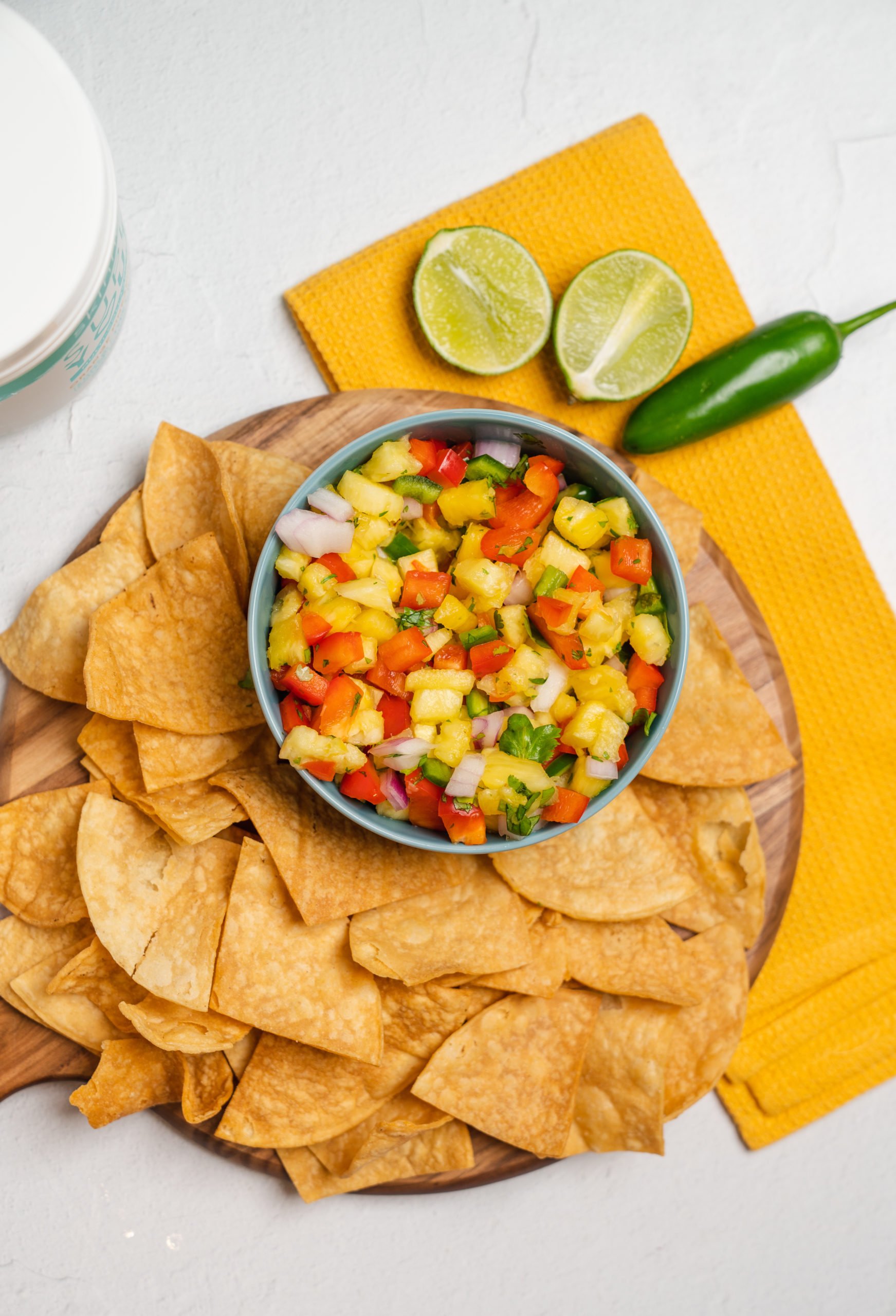 Fresh Pineapple Salsa
Make this delicious, healthy pineapple salsa recipe to enjoy the kick of a sweet heat duo made possible by Orange Pineapple Super Youth collagen!
Prep Time: 10 min
Cook Time: 0 min
Total Time: 10 min
Serving Size:
Ingredients
3 cups diced fresh pineapple
1 red bell pepper, chopped
½ cup chopped red onion
½ cup chopped fresh cilantro
1 medium jalapeno, seeds and ribs removed, finely chopped
3 tablespoons lime juice
1/2 scoop Orange Pineapple Super Youth
½ teaspoon salt
Steps
In a medium bowl, combine pineapple, bell pepper, onion, cilantro, and jalapeno. 
In a small separate bowl, combine lime juice, salt, and Orange Pineapple Super Youth
Add mixture to medium bowl with pineapple mixture
Let rest for 10 minutes or longer before serving