Jump To Recipe
If you've been on the hunt for a new addition to your holiday baked goods recipes, look no further! We all know how challenging it can be to stay on track with health and fitness goals towards the end of the year, through the holidays and vacations and everything else, and did I mention the baked goods? Healthy holiday baked goods are few and far in between to find, but personally when I find one, I just can't get enough. I discovered this recipe while scrolling on Instagram earlier this year, and anything with the words apple and cinnamon immediately grabs my attention, so naturally I had to save this one to speculate later. I was gluten-free for about a year not too long ago, and still try to limit my gluten intake, so that aspect was just an extra cherry on top. I've made these muffins for family, friends, and coworkers, and they have yet to disappoint!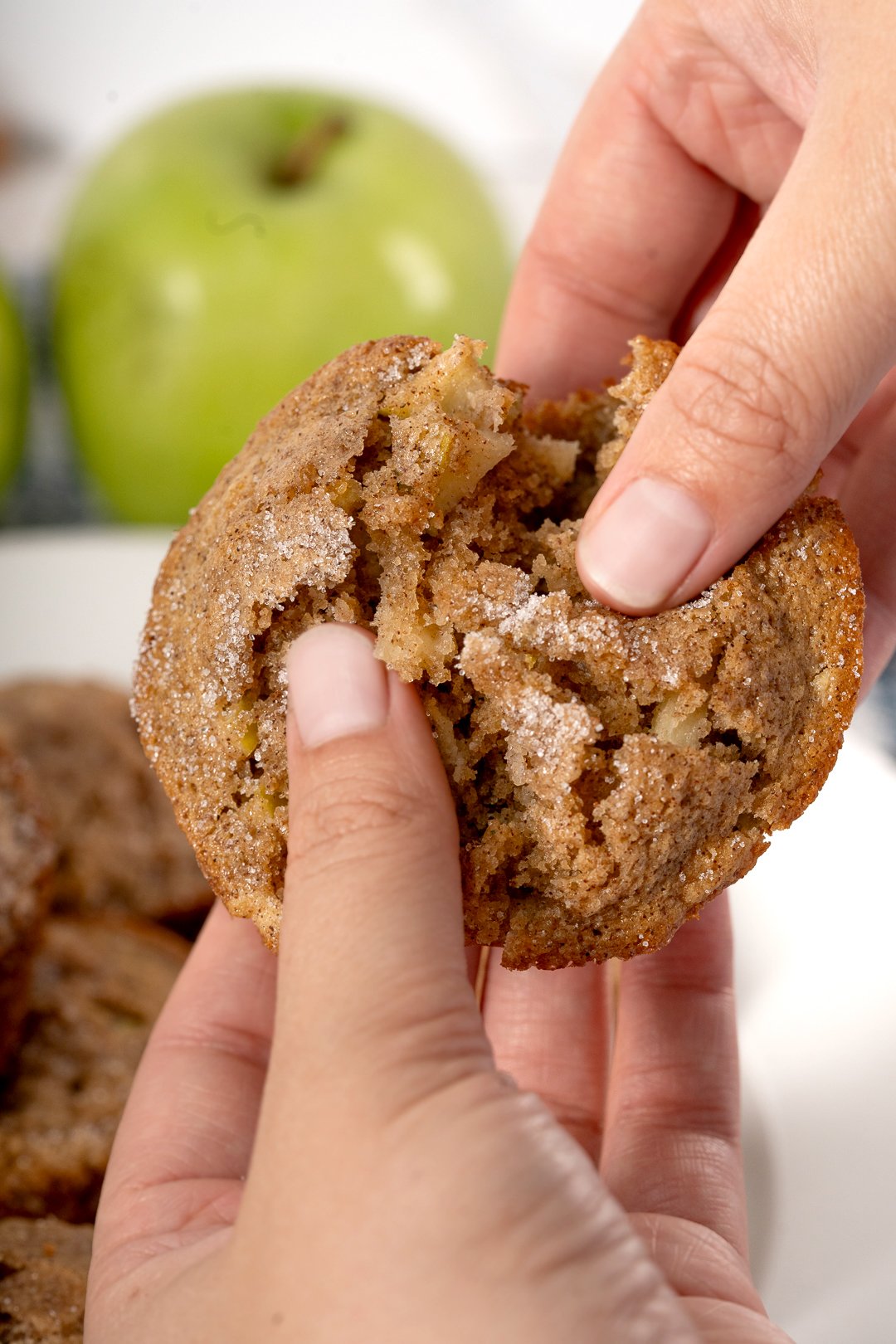 The Ingredients and Their Health Benefits
These 'lil muffins are not only tasty but also good for you. They're made with ingredients that are easy on your gut and also packed with health benefits. Almond flour, which is used instead of regular flour, is not only gluten-free but also full of nutrients to make your muffins both delicious and nutritious. Next, one of my favorite fruits. Toss in some fresh apples for natural sweetness, fiber, and important vitamins! Cinnamon, besides its amazing flavor, brings a cozy aroma and may have some health perks too.
But here's the exciting part: as usual, we're adding in a special secret health kick: Unflavored Super Youth. It's a protein that helps your joints, gives your skin a healthy glow, and supports your digestion. So, as you follow this recipe and bake your own gluten-free apple cinnamon muffins, keep in mind that you're not just making a yummy snack – you're baking up a sweet & healthy treat that's kind to your body inside and out!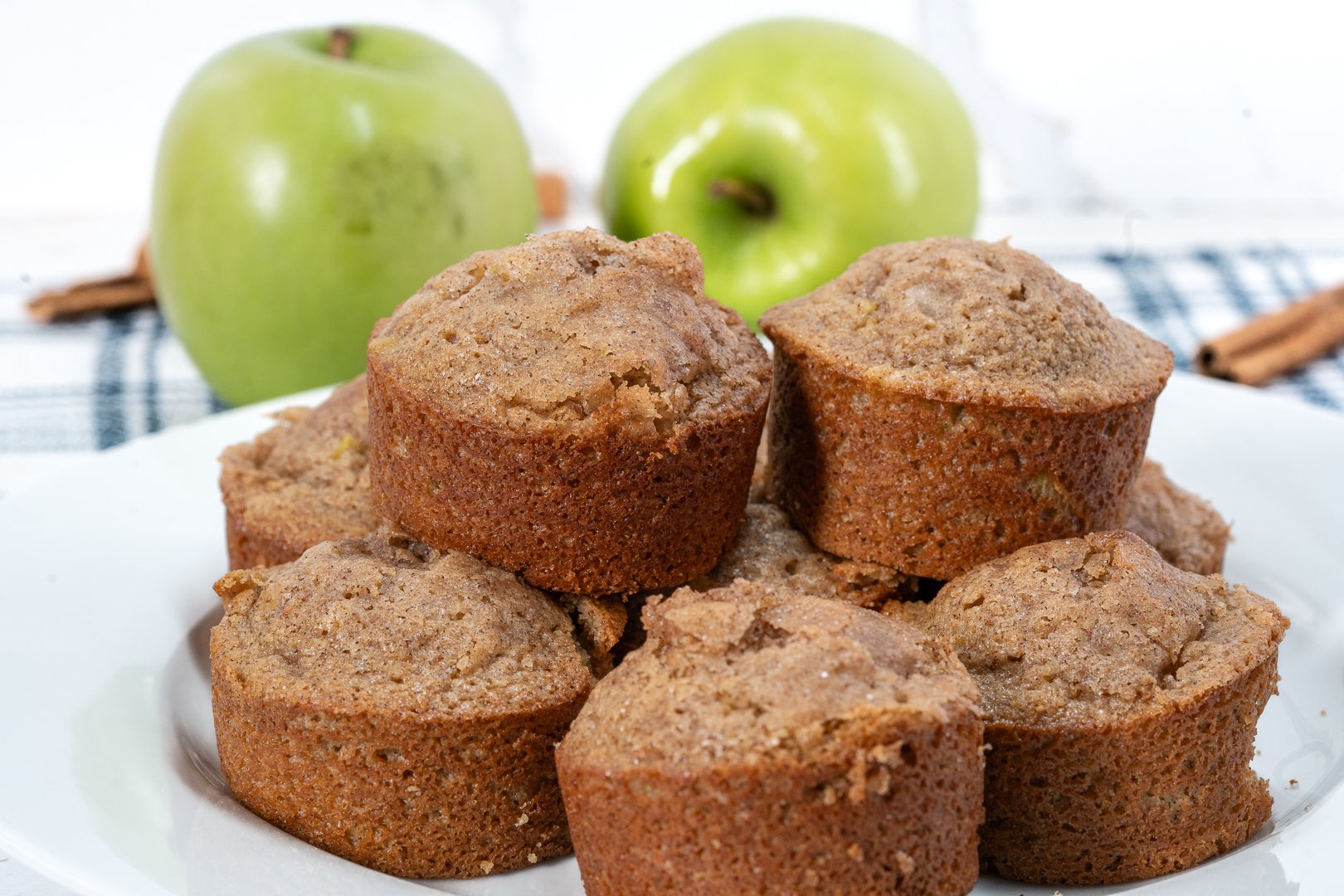 Gluten-Free Apple Cinnamon Muffins
Prep Time: 10 min
Cook Time: 17 min
Total Time: 27 min
Serving Size: 12 muffins
Ingredients
1 3/4 cup oat flour (certified gluten-free)
1 scoop Unflavored Super Youth
2 tsp cinnamon
2 tsp baking powder
1/2 tsp baking soda
1/2 tsp salt
1/2 cup coconut oil, melted (or butter)
1/2 cup sugar
1/2 cup applesauce (plain, unsweetened)
1 tsp vanilla
2 eggs
1 cup apples, shredded or finely diced (Granny Smith, fuji or gala)
Cinnamon Sugar Topping Ingredients: 2 tbsp sugar, 1/4 tsp cinnamon
Steps
Preheat your oven to 350 and spray a muffin tin with no-stick spray.
In a small mixing bowl, add dry ingredients and stir them together: Unflavored Super Youth, oat flour, cinnamon, baking powder, baking soda, and salt.
In a large mixing bowl, add coconut oil, sugar, and applesauce. Whisk them together till well combined.
Pour your dry ingredients into wet ingredients and stir them together till you have a smooth, even batter. Now add in your vanilla and eggs and whisk lightly till combined.
 Add apples to the batter and gently fold them in. Fill each muffin tin about 3/4 way full with the muffin batter.
In a small bowl, add cinnamon sugar topping ingredients and stir them together till well combined. Sprinkle the topping evenly across the tops of your muffins.
Bake in the oven for 15-17 minutes, or till the tops of the muffins are springy to touch and a toothpick inserted comes out clean.