Jump To Recipe
There are so many ways to improve your health, mindset, and quality of life through the food and drinks we consume. Even small changes, like swapping soda for delicious detox drinks, can make a huge impact over the course of a year. I know it's difficult to imagine a morning without a Starbucks peach green tea, but imagine enjoying the same refreshing taste without the calories.
Today I'm sharing a slimming tea for you to make at home that will give your favorite coffee chain a run for its money!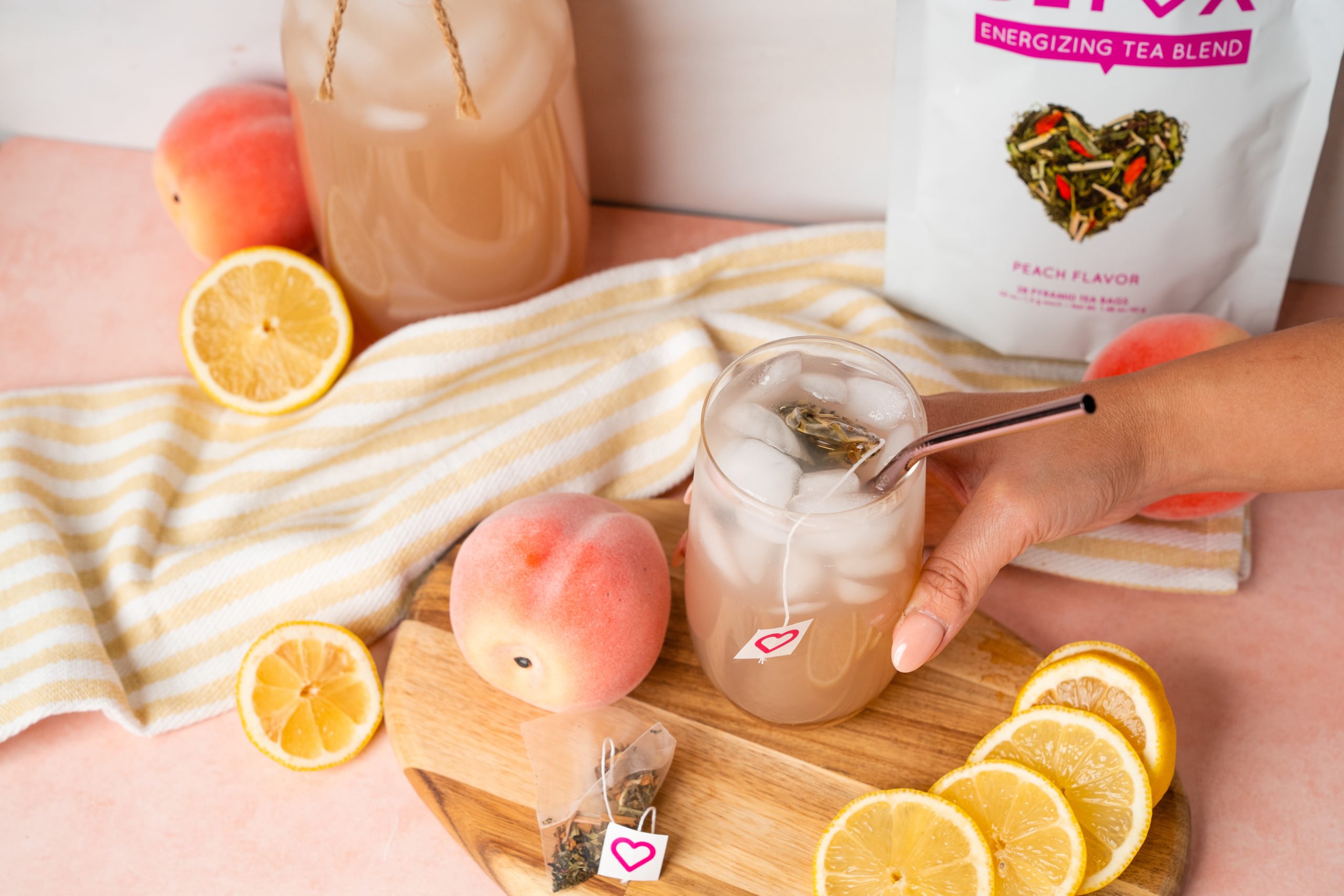 Slimming Benefits Of Iced Peach Green Tea Lemonade
Detox drinks are so simple to make yourself, I promise you don't need to spend $7 per day to enjoy one. The benefits of this slimming tea are, of course, that they help detox your body. While they're extra helpful after long workouts or a night out of drinking, our body needs to be flushing out unwanted fluids everyday. The combination of ingredients in this particular recipe can help improve energy, boost metabolism, support clear skin, and more.
Green tea is my favorite way to help reduce inflammation, thanks to its antioxidant properties. [1] When paired with the SkinnyFit detox tea, the results are incredible. Detox tea contains a variety of herbs and adaptogens that help to soothe bloat, support weight loss, and reduce stress. The additional lemonade and sliced peaches help give you the same tasty flavor as your favorite store-bought detox drinks.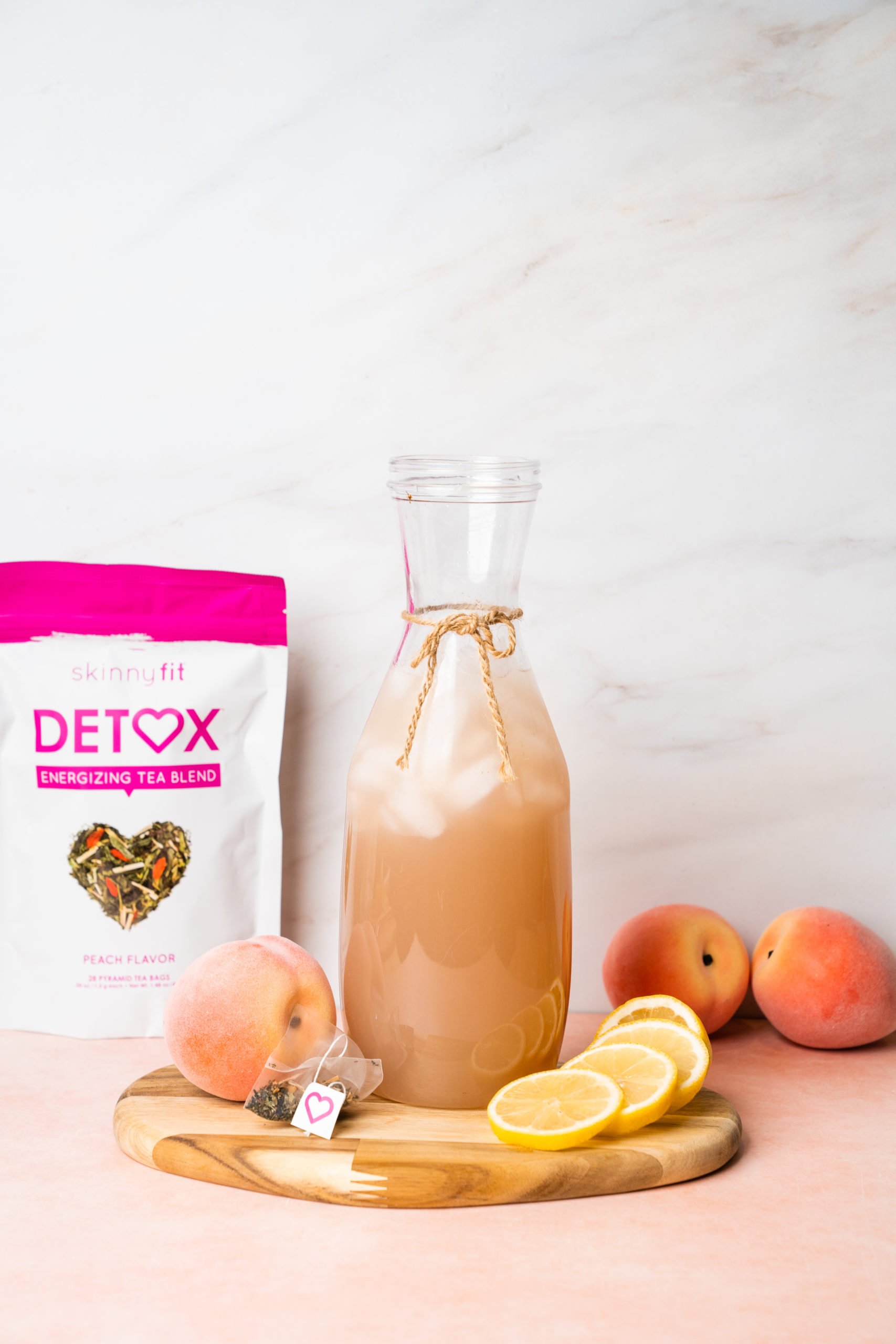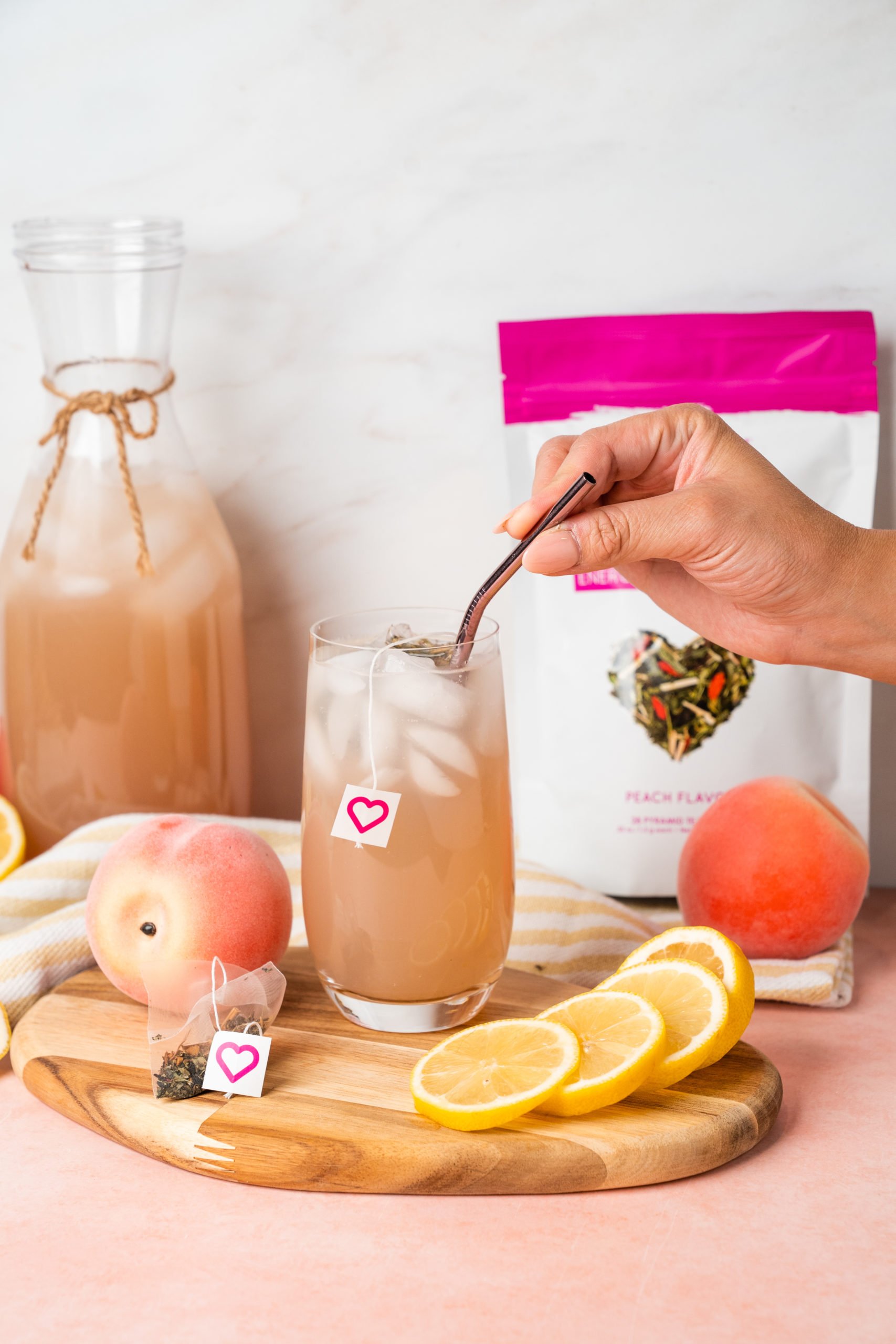 Recreate This Tea Without The Calories!
Making this detoxifying iced peach green tea lemonade is SO simple. Start by boiling sliced peaches in a small pot of water until they're soft enough to mash. Remove the pot from the heat, add the green tea and Detox tea bags and let steep for five minutes. Strain the liquid with a sieve and let cool before adding to a pitcher to refrigerate. Let it chill for about an hour before combining with lemonade and enjoying over ice. This is a great recipe to double or triple so you have enough for the whole week. Plus, without the added calories of a store-bought drink,  you can sip on it sans guilt!
Mentioned In This Post
SkinnyFit Detox Tea
Slim down, soothe bloating, and boost your energy naturally! Unlike other detoxes, SkinnyFit Detox has NO laxatives and is made with 13 metabolism-boosting superfoods.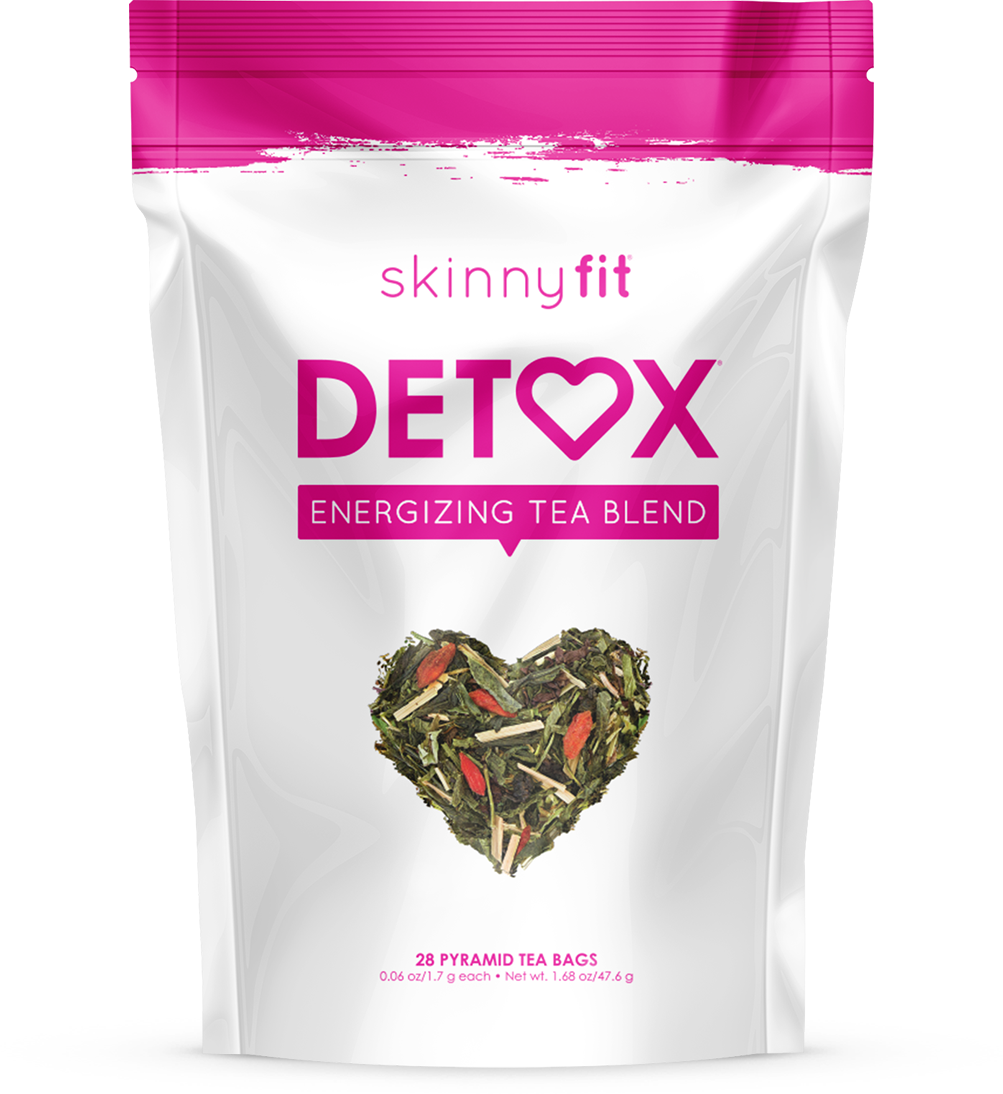 Iced Peach Green Tea Lemonade
Prep Time: 5 minutes
Cook Time: 10 minutes
Total Time: 15 minutes
Serving Size: 2 cups
Ingredients
1 cup sliced peaches
2 cups water
1 green tea bag
1 Detox tea bag
2 cups lemonade
Ice, to serve
Steps
Add sliced peaches to a pot, cover with water, and bring to a boil
Once boiling, mash the peaches, then turn the heat down to low, simmer for 5 minutes
Remove from the heat, add green & Detox tea bags, steep for additional 5 minutes
Strain the liquid (hack: save mashed peaches for a smoothie or oats!)
Set peach green tea mixture aside to cool before transferring to a pitcher and refrigerating. Let it chill for about an hour, or enjoy the tea alone served over ice
For peach green tea lemonade, add chilled peach green tea with lemonade, then serve over ice