Jump To Recipe
Winter is here and you know what that means—flu season! Don't worry, your SkinnyFit fam is here to help with this powerful immune-boosting detox! Not only will this knock the flu all the way to next year, but this immune-boosting drink also includes our ever-so-popular SkinnyFit Detox, so you'll be getting healthy AND fit at the same time… *queue gasp 😱 !
This time of year our immune systems are working extra hard to fight off the dreaded flu that seems to follow us (pretty much) everywhere! Give your body a strong defense this season and your immune system will thank you – as will everyone else around you! This immune-boosting drink is PACKED with essential nutrients that help to fight off the cold and flu. Carrots contain antioxidants which help your body fight free radicals, orange juice from fresh oranges gives your immune system a boost with Vitamin C and folic acid, and ginger juice contains antiviral and antibacterial properties. Sound good? We agree!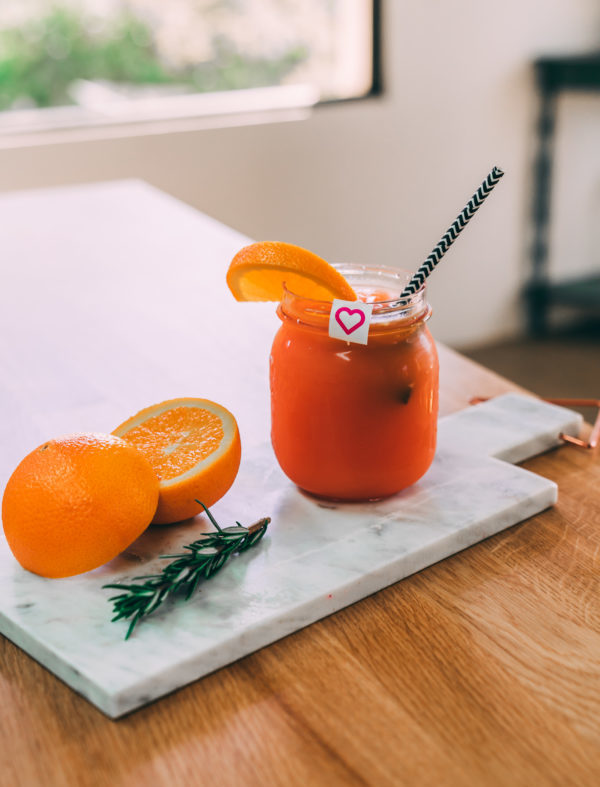 Immune Boosting Drink Detox
We even packed an extra punch into this immune-boosting drink by adding something that makes this remedy like no other – our Detox tea! SkinnyFit Detox Tea helps to fight bloating, releases harmful toxins in your system, and speeds up your metabolism to boost your weight loss goals and help you get there quicker!
Feel the sniffles or a cough sneaking around the corner? Show them the EXIT sign and start sippin' this immunity-boosting detox!
Don't be fooled – while this recipe might sound simple, it is extremely powerful! Be sure to stock up on SkinnyFit Detox this season and you'll be able to whip up this immune-boosting drink anytime you feel those cold or flu symptoms trying to sneak their way in.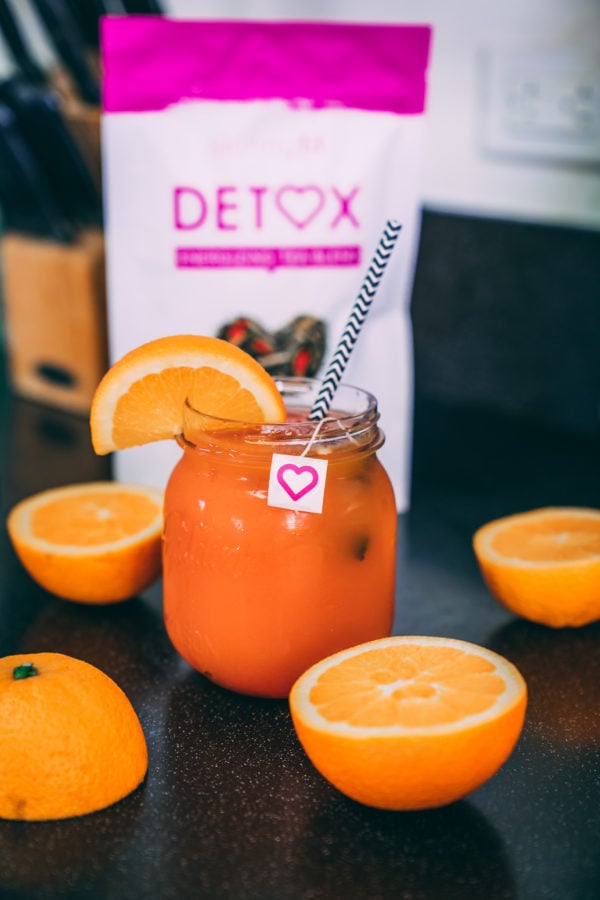 Immune Boosting Drink Recipe
Winter is here and you know what that means—flu season! Get a jump on your health this year and try this simple immune boosting drink to rid toxins and stay healthy!
Prep Time: 5 minutes
Cook Time: -
Total Time: 5 minutes
Serving Size: 1 Immunity Booster
Ingredients
1 cup of SkinnyFit Detox, brewed and chilled
1 cup of carrot juice
Juice from 2 fresh oranges
3 Tbsp ginger juice
Ice
Steps
Brew 1 cup of SkinnyFit Detox and cool completely in refrigerator
Mix all ingredients and pour over ice, enjoy!