Jump To Recipe
Raise your hand if you used to, or still, think that weight loss foods were boring, no-dressing salads, boiled vegetables, and skinless, lean protein. Me!! And it couldn't be further from the truth. There's a false narrative that low carb foods are the only way to lose weight. Again, not true! Our body needs all of the essential macronutrients – protein, fat, and carbohydrates.
Today I'll be myth-busting what weight loss foods can look like, and share one of my favorite on-the-go healthy snacks for weight loss and a protein fix.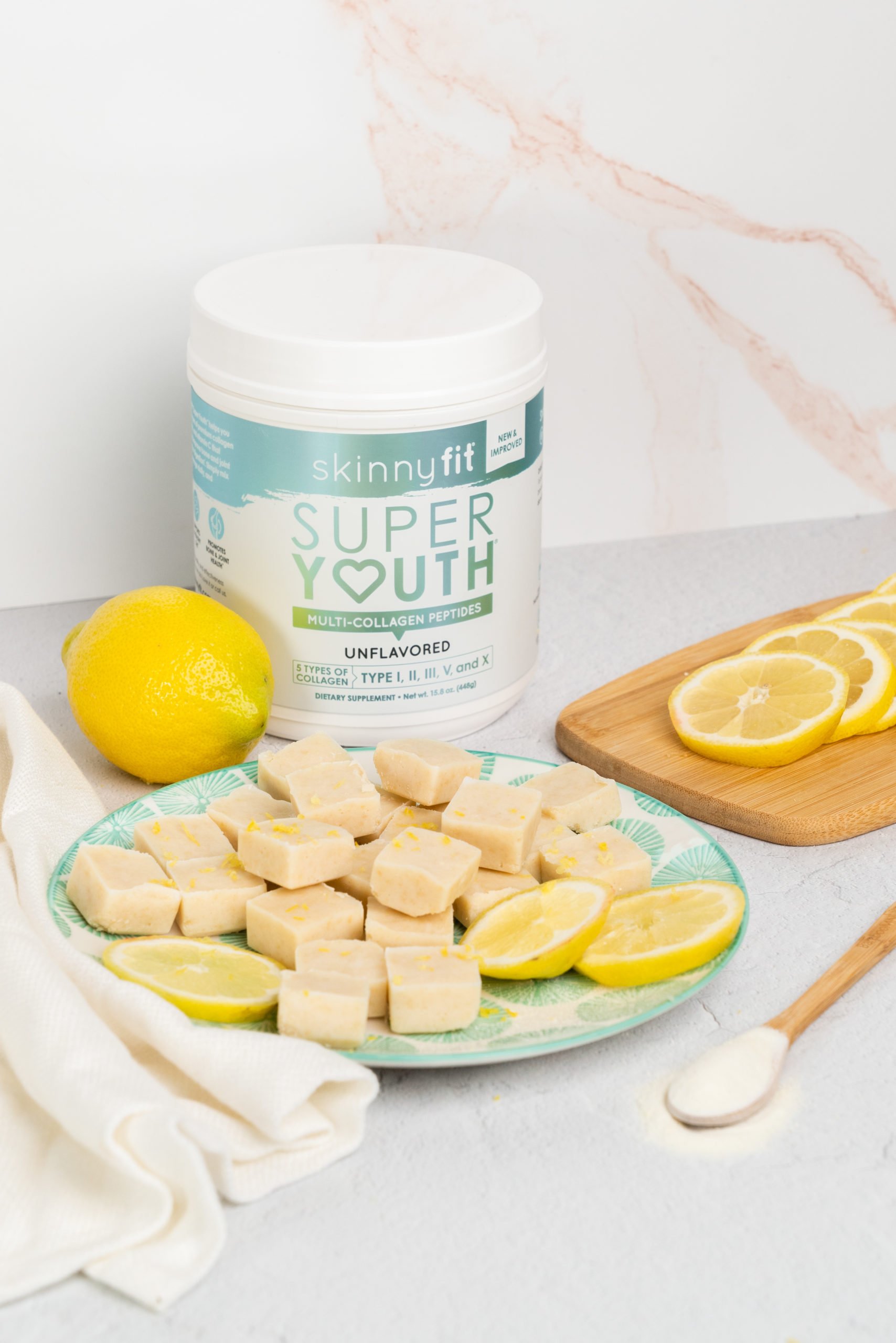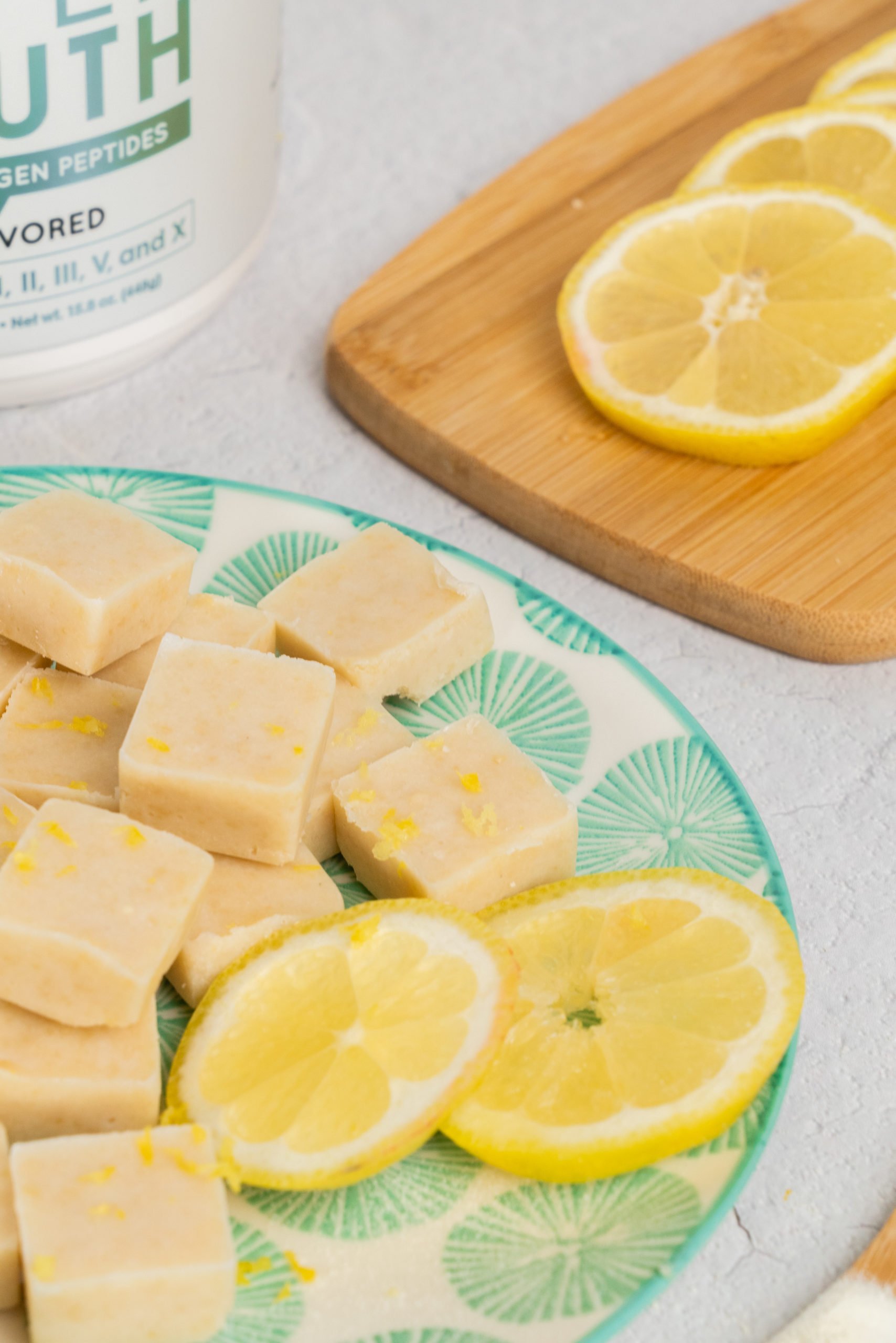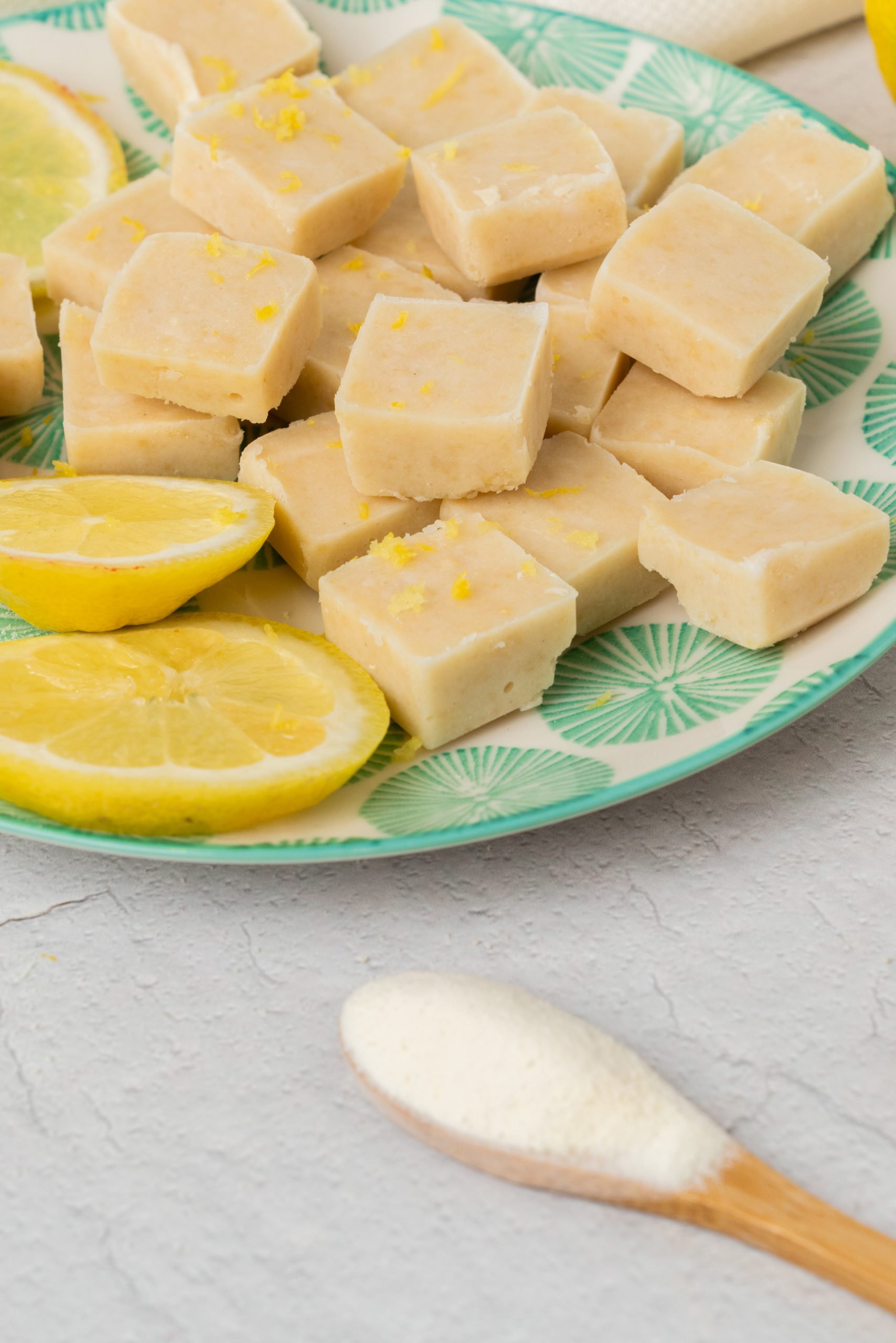 What Is A Lemon Fat Bomb?
A lemon fat bomb is a ball-shaped snack that's packed with healthy fat and protein. The idea of the small, but filling, snack is to help keep you satiated for longer than an ordinary snack or sweet fix would. They're one of my go-to healthy snacks, and they're so easy to make. Today I'll be sharing my go-to lemon fat bomb recipe for staying out of the hangry zone between meals, and feeling satisfied at the same time!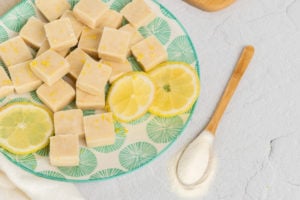 Lemon Fat Bombs & Weight Loss
Lemon fat bombs are one of the many healthy snacks for weight loss that I share with people all the time. Not only because they're packed with healthy nutrients, but because I want more people to truly understand that weight loss foods don't have to be boring! 
In this recipe in particular, you get two amazing sources of fat. Cashews and coconut oil both provide healthy fat. If you take away one thing from this blog, let it be to not fear fat! Our hormones run on fat, which is crucial for women especially. Not only that, but our brain requires fat to run optimally. [1] Protein is also key to a healthy body and mind. The one scoop of Unflavored Super Youth in this recipe adds 7g of protein. Plus, the addition of sea salt and lemon adds trace minerals to the mix, which provides electrolytes.
These fat bombs are so delicious, and make for a great pre- or post-workout snack. They're great for road trips, and even hiking or camping trips. No matter where you enjoy them, you won't be disappointed in the flavor or the fullness they provide!
Lemon Fat Bombs
This lemon fat bomb recipe is the perfect pre- and post-workout snack for improving weight loss, and enjoying a sweet treat at the same time!
Prep Time: 10 min
Cook Time: 0 min
Total Time: 10 min
Serving Size: Dependent on mold chosen
Ingredients
½ cup cashews (raw)
2 tablespoons maple syrup
2 tablespoons lemon juice
½ cup coconut oil
Pinch sea salt
1 scoop Unflavored Super Youth
Steps
Place a baking sheet lined with waxed paper in the freezer OR use silicone ice cube trays
In a blender or food processor, blend or process the cashews until finely ground
Add the maple syrup, lemon juice, and Super Youth and pulse a few times
Add the coconut oil and salt, and puree until smooth
Drop ½ tablespoonfuls of the cashew mixture onto the cold baking sheet or into silicone trays. Return the pan to the freezer
When the drops are solid, peel them from the waxed paper (or pop out of the the tray), and store in the freezer