Jump To Recipe
Growing up, I had at least one oatmeal bar per day. I didn't discriminate, either. To me, the crunchy ones were just as delicious as the soft, gooey ones. They kept me full, satisfied, and energized. Once I left for college and had to start buying my own snacks, I realized just how much my parents were spending on my oatmeal bar frenzy! Not only does buying food at the grocery add up quickly, but I also started to notice my beloved store-bought oatmeal bars contained some unfavorable ingredients. I make oatmeal all the time, how hard could oatmeal bars be? (Spoiler: not difficult at all!!)
Today I'll be sharing my new and improved, healthy, no-bake oatmeal bar recipe. It's the tasty, ooey gooey kind, and I just know you're going to love them!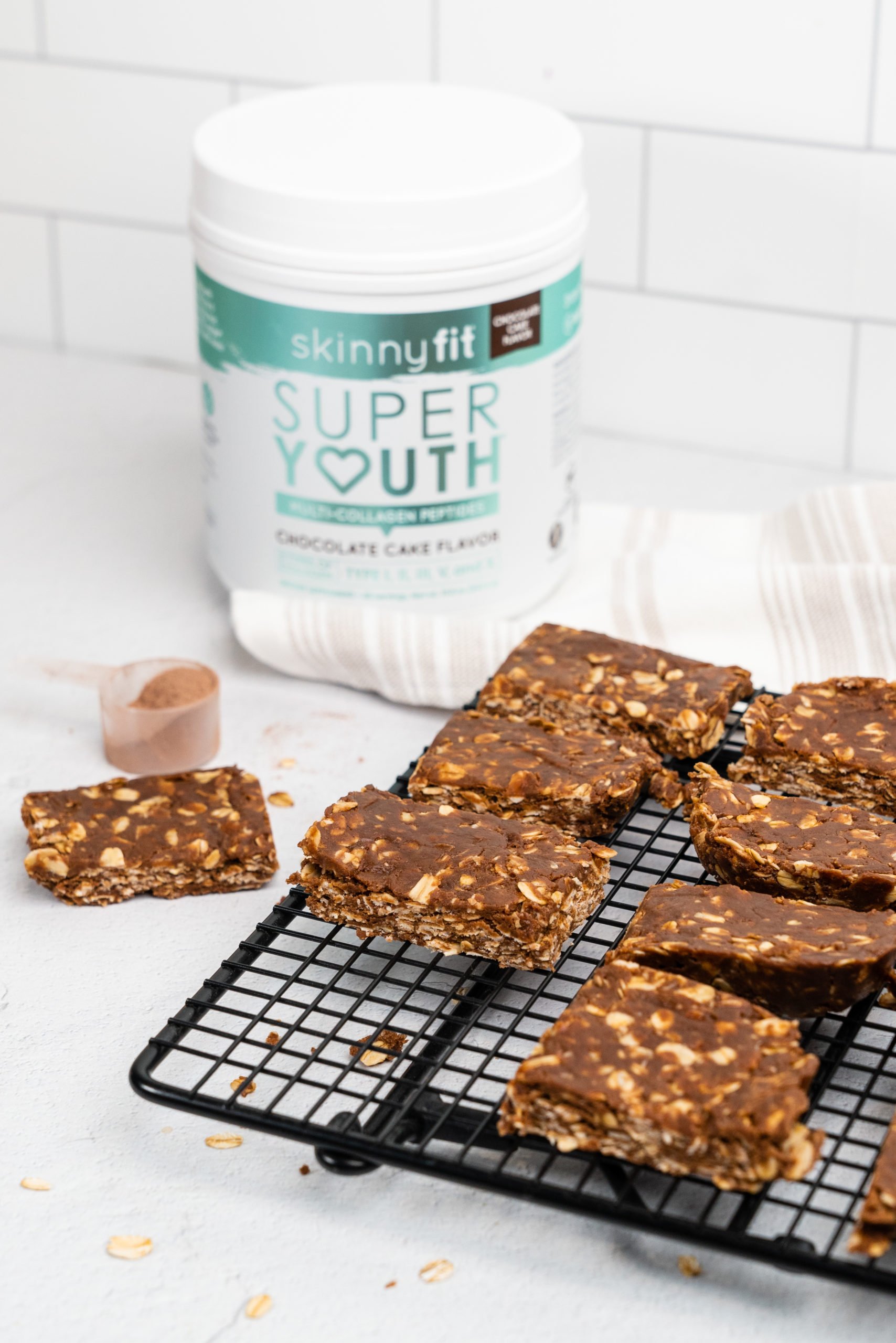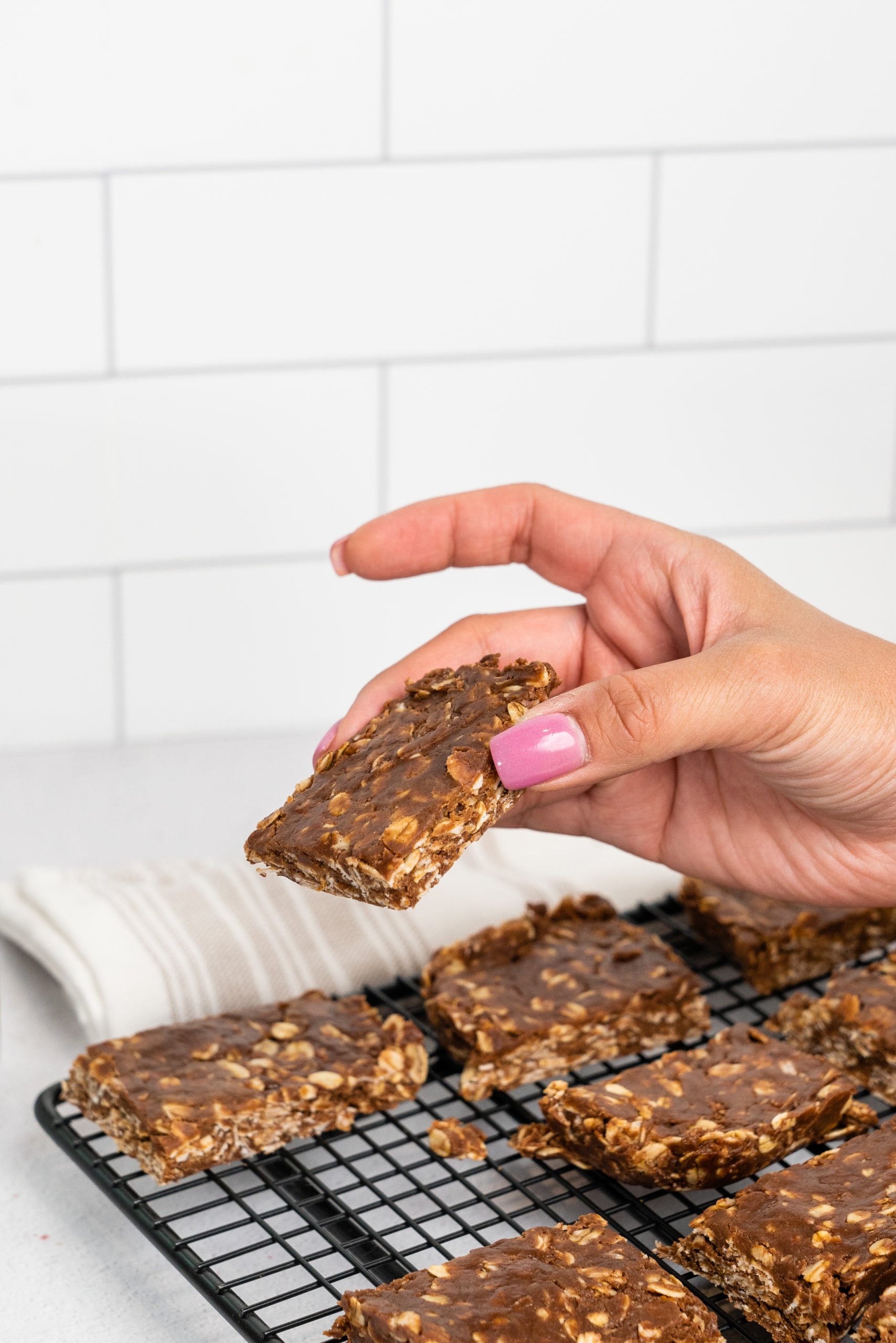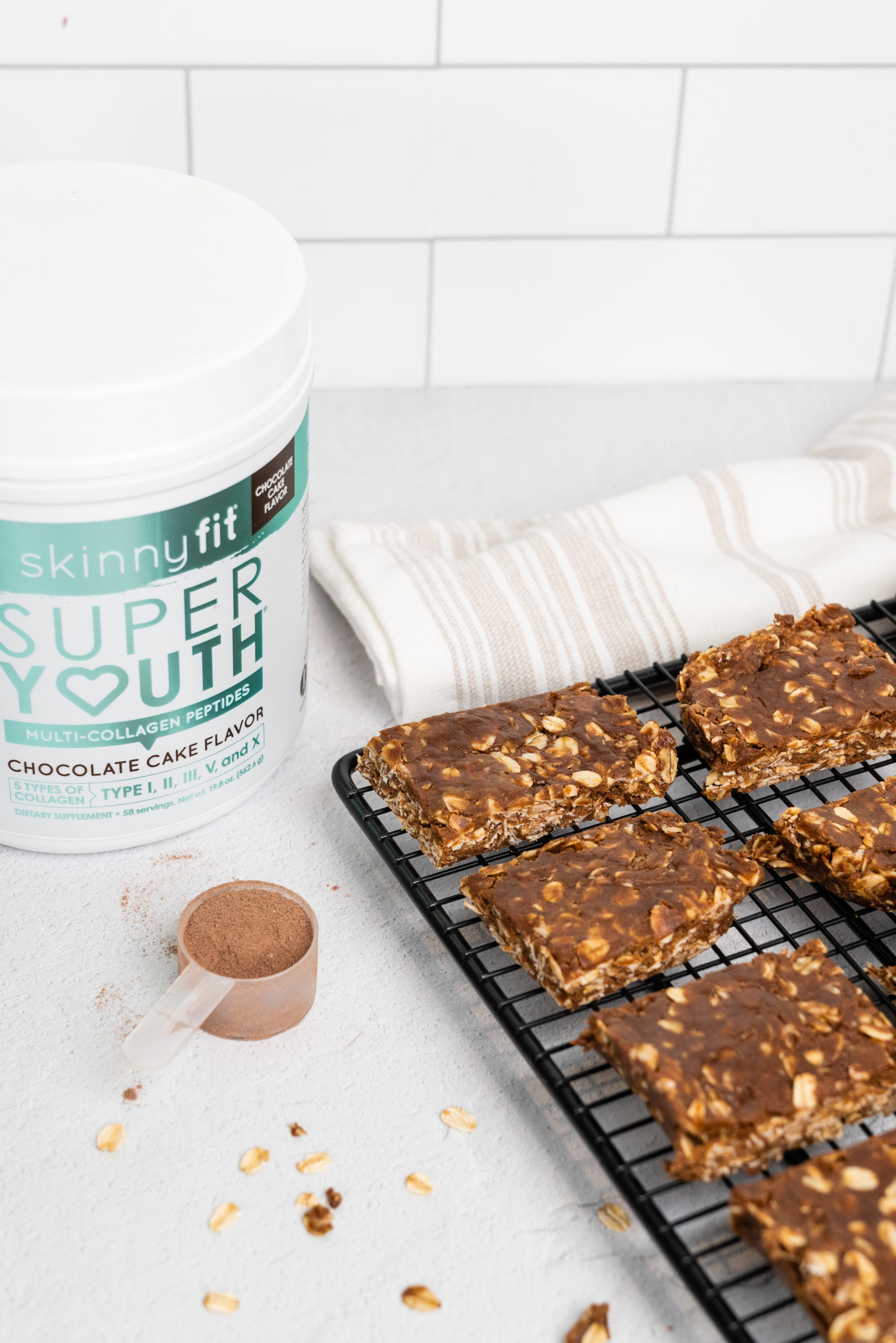 Are No-Bake Oatmeal Bars Healthy?
No-bake oatmeal bars are healthy! They only contain four simple, wholesome ingredients–rolled oats, peanut butter, maple syrup, and Chocolate Super Youth. Not only does the minimal ingredient count make them easier to digest, but the chocolate collagen is great for gut health. Collagen has been shown to help improve the health of, and even help repair, our digestive tract. [1] I personally saw a huge improvement in digestion and bloat when I started taking collagen regularly. Plus, it's not like a regular supplement. You can add it to smoothies, coffee, salad dressings, and even cook and bake with it! The chocolate flavor is by far my favorite, and it's sooo good in these no-bake oatmeal bars. Tag @skinnyfit if you make these, and I know you're going to love them!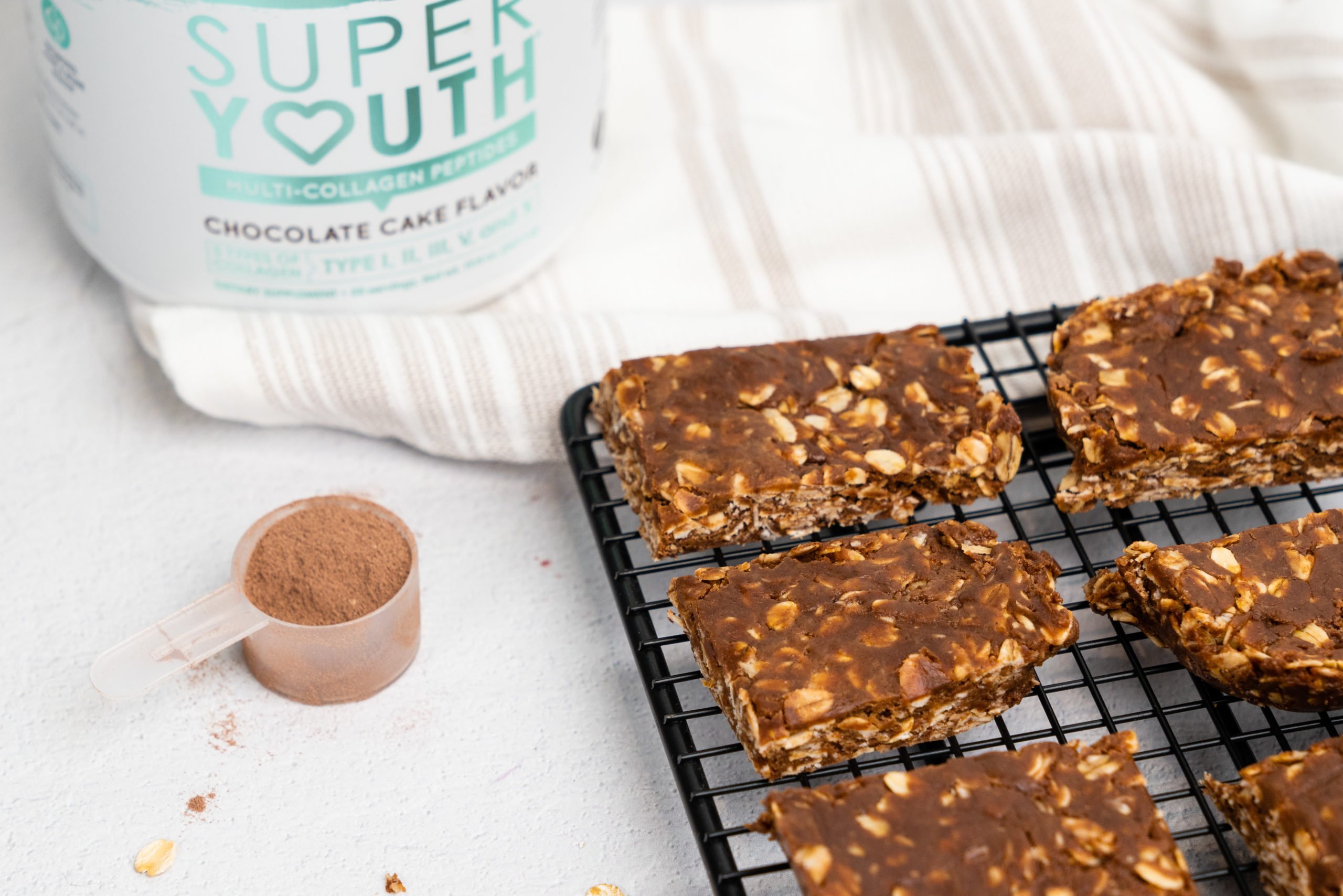 Mentioned In This Post
SkinnyFit Chocolate Collagen
Look and feel younger with Super Youth Chocolate collagen! This scrumptious collagen powder includes 5 collagen types from 4 natural sources to restore youthfulness from the inside out.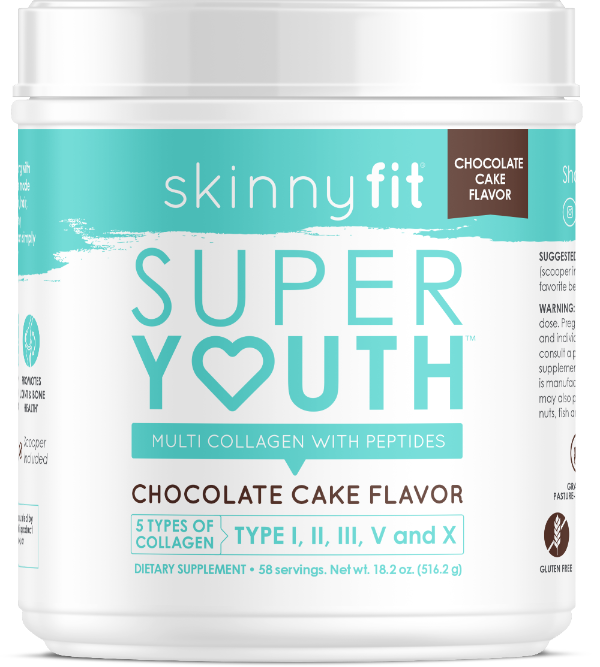 No-Bake Collagen Oatmeal Bars
These simple, no-bake oatmeal bars are perfect for summertime. No oven, no problem! Plus, they're guilt-free and healthy!
Prep Time: 5 min
Cook Time: 30 min
Total Time: 35 min
Serving Size: 12 bars
Ingredients
2 cups rolled oats
1 cup peanut butter
½ cup maple syrup
1 cup Chocolate Super Youth
Steps
Line an 8 x 8-inch pan with parchment paper.
In microwave safe bowl or stovetop, melt peanut butter, syrup, rolled oats, and Chocolate Super Youth until combined.
Transfer mixture onto the lined pan and press into it firmly.
Refrigerate for at least 30 minutes before slicing into bars. 
Note: If consistency seems too thick, add more peanut butter and/or maple syrup to your liking